Tired of the same old games you play? Meet the newest member of the game development world: McNeill Designs. I had never heard of them, but I must be out of the loop since they've won numerous awards in the last few years including Dr. Toy's "Best Products" and FAO Schwartz' "Toy Audition".
Right now McNeill Designs has two games for sale: Twisted Fish and You've Been Sentenced. They also have a Reader's Digest National Word Power Challenge game.
Twisted Fish is a very unique "twist" on Go Fish. There are 13 sets of fish characters you need to collect in 5 colors to create a full basket. Then there are the "zinger" cards that let you steal from the other players, look at their cards, or take another turn among others. The game can be played as a more regular Go Fish for younger players by simply removing the zingers from the deck.
My son is only 2 1/2, but he enjoyed the wacky graphic fish on the cards and was even starting to get the hang of asking for a mate to one he had. This is definitely a game he can grow into!
You've Been Sentenced reminds me slightly of Apples to Apples in that it would make an awesome party game. But other than the fact that both have word cards that's where the similarities end.
You get 10 cards with a related set of 5 words on each and you have to make a grammatically correct sentence. If you think it's easy, think again! From 2 random draws here are the sentences I got: Really moody gangs punched necks soundly. Flies ran during the bombing.
Totally wacky and that was the best I could do! Now, if anyone else playing thinks your sentence doesn't make sense you have to defend it and the rest of the players get to decide if it works as a sentence.
I haven't decided yet if I'll keep this game for myself or share it with my mom (a 6th grade teacher) since, shhh, it's actually educational in that you have to think about sentence structure!
You can also get add-on packs for this game to suit your particular crowd. They have everything from sports highlights to gourmet cuisine to sci-fi/fantasy. A little something for everyone!
Since my kids have a ton of electronic toys having a comfortable pair of headphones are a must. We've looked high and low and was never able to find one that Kiana felt was comfortable. Either they kept falling off her head or wouldn't adjust properly or just did not provide quality sound. Well, we finally found a winner with the headphones from Pottery Barn Kids.
Supreme comfort and premium sound technology make our colorful headphones a favorite accessory for kids on the go. Available in a fun mix of colorful prints, each has an adjustable head strap and is compatible with a variety of electronics.
We received the headphones in the Navy Daisy ($29.99) design and was very impressed with it's quality and overall cuteness.
The earpiece part has a soft squishy padding which makes it super comfortable on tiny ears. The padding also makes a seal around your ear to provide extra quality sound. Just make sure that the volume isn't turned up too high.
We also like the printed design on the outside of the earpiece and headband. It' so pretty that it actually looks like an actual hair headband. And since it's plastic it's really easy to clean with a damp cloth.
However, the best part is that it's truly made for kids. It can adjust to someone as small as Kaila (2) to someone even as big as Kacie (9) . . . and probably even older kids since I was able to wear it comfortably as well.
The only thing I didn't care for was the rubbery headphone cord since it's a little difficult to untangle. I would have preferred a smoother rubber like those used on the stock white iPod earbuds. Other than that, we loved the matching color cord and found that it really added to the overall look.
We loved the Pottery Barn Kids Headphones and even decided to purchase a few for Christmas gifts. They really stand out from all the regular ones you usually see around and definitely makes a fashion statement!
Stop by Pottery Barn Kids for these and other great products and gift ideas! Or you can connect with them on Facebook and Twitter.
This post was written for Pottery Barn Kids who provided the complimentary product in exchange for my honest review.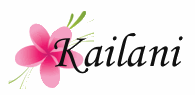 Ever since the first Squinkies DS game my girls have been anxiously waiting for a new version to be released. So when we had the opportunity to review Squinkies 2 I knew we had to have it.
In Squinkies 2: Adventure Mall Surprize! your main goal is to find as many Squinkies as you can and invite them to the mall's grand opening party. There are four different play areas each with four levels of their own giving you a total of 16 different scenes to run around in.
For some reason, the Squinkies are very shy and will try to run away from you as you approach them. You have to chase them down to hand them the invitation. There are different platforms, trap doors, elevator lifts, and slippery frosting that you'll have to maneuver around and it can get pretty tricky the further you progress. Even I had a hard time passing some of the obstacles. Gameplay is done through the left/right directional key and the A button.
This game is geared towards younger kids and Kiana (5) really had fun playing it. It was very simple for her to figure out and she was actually the one who explained the game to me. The game is played on the bottom screen . . .
. . . with the top screen showing a map of the entire play area.
This way you're able to see where all the Squinkies are hanging out. I really liked that the directions were done by narration as well as text. This way Kiana could listen to what she had to do as well as follow along with the words on the top.
Even Kacie (9) had fun playing Squinkies 2. She really liked all the cute characters, pretty colors, and sparkly scenery. It is definitely a girl's game and the cuteness may give you a sugar overload just by playing it. I know that's what initially attracted me to it and I've been having lots of fun playing it myself whenever I can get it away from the girls.
It also comes with a 3 play pieces including a vehicle and two characters along with two colored bubbles. It's a great addition to our Squinkies collection.
Purchase Squinkies 2: Adventure Mall Surprize!
at Amazon.com for $29.99.
This post was written for ACTIVISION who provided the complimentary copy in exchange for my honest review.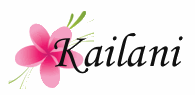 Something I love to do during the holidays is read my children Christmas books,  but I have never had an opportunity to read them a personalized Christmas book until now!  So let me introduce you to one of the best sites on the Internet to purchase personalized books for just about any occasion for children – www.iseeme.com .  Besides personalized books they also offer a wonderful selection of other great personalized items including bandannas,  puzzles,  and more!  www.iseeme.com was  kind enough to provide me with a personalized My Very Merry Christmas Board Book to review with my son.
To begin I was asked to provide a little bit of information about my son so they could personalize it with his personal information.  I was asked his name,  gender,  and date of birth.  Additionally,  I was asked to select a dedication from a drop down list of provided dedications,  the sender,  and the year the book was given.  I had it personalized for my three year old son,  as the book is perfect for ages 0- 6 years old.
Before I knew it the packaged arrive and inside was one of the cutest little books I have ever laid my eyes on!  The book cover features a festive Christmas Tree and read "Zane's Very Merry Christmas". The book told a cute Christmas story which included lots of adorable forest animals.  My favorite page by far was the last page because it animals circling the Christmas Tree with my sons name spelled out on the ornaments.  Throughout the book the fuzzy forest friends deliver a note to Santa about your child.  As I read the book to my son he got so excited each time he heard his name and really seemed to enjoy it!
The personalized hard back book is very durable and so far is not at all torn or ripped,  which is somewhat of a miracle in this household!   I believe it would make a great Christmas gift or Stocking Stuffer for any child.
This amazing Story Book is written by award-winning author Jennifer Dewing and illustrated by Mati Rose McDonough.
Buy It:  You can purchase this twenty page personalized hard back book for only $24.95 on www.iseeme.com.  If you purchase
Learn More:  To learn more about I See Me!  Visit their website,  connect with them on Facebook,  or follow them on Twitter.
 This post was written for I See Me who provided the complimentary copy in exchange for my honest review.