Kacie is a big fan of animals and any kind of educational game. That's why I knew that Nat Geo Challenge! Wild Life for Wii would be perfect for her!
GAME DESCRIPTION
Explore the wonders of the natural world with this fast paced trivia game. Nat Geo Challenge! Wild Life merges the light-hearted party fun of Scene It? Buzz!, and other quiz games with the stunning visuals from National Geographic archives. The game is full of fun puzzles and quizzes that range from multiple choice to anagram to video observational. Play with up to 4 players as you dive deep into the ocean or face the most lethal predators on the planet!
MY REVIEW
This game is designed around a question and answer format where up to 4 people can compete against each other. You can answer multiple choice questions, view a video and answer a question related to what you just saw, solve an anagram, or put together a jigsaw puzzle. We liked that there was a variety of ways to interact with the game and Kacie's favorite was the trivia questions. We also liked that there are a vast amount of questions available so I know that she'll be able to play for a very long time before getting bored.
However, what makes this game truly spectacular are the HD videos of the wild life and the environments surrounding them. I could just sit and watch these videos alone! The depth and clarity was amazing and it really drew Kacie's interest in learning more about what she was seeing. In fact, once she was done playing she immediately went to the computer to get more information about the wild life she just learned about.
So if you're looking for a truly educational game that incorporates some really great video footage, check out Nat Geo Challenge! Wild Life for Wii! It's the perfect gift for any animal lover!
This post was written for D3 Publisher who provided the complimentary item in exchange for my honest review.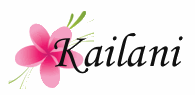 Personalized items are my absolute favorite gifts to give and to receive. They make great heirlooms and keepsakes and shows the recipient how much thought and love went into selecting just the right item.
I was recently introduced to the wonderful website of HI There Press.
COMPANY DESCRIPTION
Hi There Press offers home décor, wall artwork and unique photo gifts with the purchaser's picture incorporated directly into the design. Users simply choose from a library of hundreds of fresh, contemporary artwork templates (applied to canvases, water bottles, puzzles and more), upload their picture and text into the design, then receive back a professionally printed and personalized keepsake for display. The service is easy to use, affordable, and perfect for nursery décor, kids' memorabilia, grandparent gifts, holiday cards, sports teams or any special occasion.
MY REVIEW
There were so many wonderful products and designs that I had a hard time deciding on just one. I finally picked the Keep Love Framed Canvas and placed my order. Within a couple of weeks, it was at my door.
When I opened the box, I was very impressed by the way it was packed. You can tell that a lot of care went into making sure that my product would arrive safe and sound.
However, the best part was how beautiful the finished product turned out! The thick canvas was stretched tightly against the frame, the backing was strongly secured, and most of all the printing on the canvas was bright, rich, and of a very high quality. I loved seeing my girls faces on this wall art.
It's definitely something I'm going to proudly show off!
This post was written for HI There Press who provided the complimentary product in exchange for my honest review.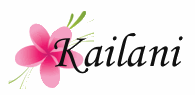 Ever since watching Madagascar, Kacie has been a big fan of The Penguins. Who would have thought that those 4 crazy creatures would eventually end up with their own movies and video games? Although I have to admit, I do enjoy watching them as well. So when we had the opportunity to review their new Nintendo DS game – The Penguins of Madagascar – I knew we had to get a copy one way or another.
GAME DESCRIPTION
The Penguins of Madagascar, is an action game for play on Nintendo DSi and DS that captures the fun of the popular Nickelodeon TV series of the same name, which was inspired by the penguins debut in the hit animated Madagascar feature films. The game features multiple storylines, each explorable via the many individual missions that they consist of. Game features include unique character abilities and strategies, gameplay as an individual or group of penguins, voice talent from the TV show and special functionality exclusive to DSi players.
MY REVIEW
The game opens by the player accessing the Penguin's Secret Lair where they're able to select which level they'd like to play in: King Julien's birthday party, finding Morti, or getting rid of snow in the zoo. By completing each level, you come closer to the end of a successful mission. While going through the various levels, you can collect ice snow cones to be used in King Julien's store to purchase additional mini-games, decorations, and bonus levels.
There are also other fun features included in this game:
Zany Team Work – Play as "Team Penguin" or use each Penguin one-by-one to save the day
Madcap Missions – Complete tons of stealth missions venturing through 3 outlandish game episodes, each with their own story
Build Contraptions – Help the Penguins to use useful tools and gadgets to advance in the game
Acrobatic Maneuvers – Team up and use each Penguin's unique abilities and personalities to maintain order in the zoo
Commando Voice Talent – Video game voiced by entire cast from TV series! Tom McGrath (Skipper), Jeff Bennett (Kowalski), John Di Maggio (Rico), James Stuart Patrick (Private), Danny Jacobs (King Julien), Kevin Michael Richardson (Maurice), Andy Richter (Mort), Conrad Vernon (Mason & Phil), and Nicole Sullivan (Marlene)
Nintendo DSi Specific Features – Hear hilarious King Julien critique your photo or snap a picture into a puzzle and use your stylus to put it back together
What I really liked about this game is that not only does it teach individuality but also teamwork as well. After all, that's what life is all about. Sometimes you need to do things by yourself and sometimes you need the help of some of your friends. In The Penguins of Madagascar, each penguin has their own strengths and you need to know when to utilize each one to your advantage. This forces Kacie to think ahead and plan on what her next move should be. It definitely keeps her on her toes!
I also like that they use the real voices of the actual television characters. This makes the game much more authentic and fun to play since the penguins really come to life. The games also includes other characters from the movie including my favorite . . . the mouse lemur Mort.
The beginning of the game is pretty basic and even Kiana could play along. However, as it progressed it got harder and harder and became apparent that it's more for Kacie's age group. She had a blast playing The Penguins of Madagascar and has been playing it every single day since it arrived. It's definitely her new favorite DS game!
BONUS
I have some QR codes to giveaway to anyone who wants to use them! If you're interested, just contact me and I'll email them right over.
"In short a QR Code is a two-dimensional code, that is readable by QR scanners, mobile phones with a camera, and smart phones. The code consists of black modules arranged in a square pattern on white background. The information encoded can be text, URL or other data.  In the case of The Penguins of Madagascar, those who have purchased the game and have a Nintendo DSi only, can use their DSi camera to take a picture of the QR code.  By doing so, the code will instantly reveal what they've unlocked."
How to use QR Codes:
Boot up The Penguins of Madagascar DSi
Select your save data to enter the Penguin's Lair and then walk over to the Mini-Games area (on the right side of the Lair)
Load up the Detective Work minigame (this minigame WILL NOT appear if playing on a regular DS since this minigame requires the DSi camera)
After loading Detective Work, the player will get two introductory messages that introduce them to the concept of QR codes
After these two screens, the player will need to press the "Switch to QR Code Mode" button in the top left corner of the bottom screen
Switching to QR Code mode activates the outer camera on the DSi and the player can then line up one of the QR codes so that it is visible on the bottom screen
Hold the DSi still for about 2-3 seconds to allow the game to scan the code, at which point the player will be presented with a message
NOTE: All cheats that are unlocked can be accessed through Julien's Store while the minigames that can be unlocked appear in the Minigame menu.
This post was written for THQ who provided the codes, information, and product for review.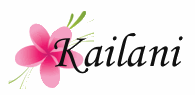 This giveaway is now closed. Congratulations to commentor #44: Marci!
If your kids are like mine, they love to dress up year round. However, costumes are not always the easiest to come by once Halloween has past. That's why I always turn to online costume shops to make sure our dress-up trunk is full of endless possibilities.
At Costumes Inc., we have a nice selection of Christmas Costumes including Santa Suits, Angel Costumes and plenty of looks for Christmas including Religious Costumes for biblical productions including nativity costumes.
Not only can you find holiday costumes at Costume Inc but also a wide variety of other dress-up ensembles that make great Christmas gifts!
Here are some of my favorites:
So why not get that special child in your life a great costume from Costumes Inc this holiday season? They'll be wearing it all year long!
Check out their 25% off sale on numerous kids costumes!
WIN IT!
Costumes Inc has generously donated a $50 gift card to their online store. To enter:
Just stop by Costumes Inc before midnight, Dec 7th and check out their costumes.
Then come back and mention which one is your favorite. That's it!
A random winner will be selected and notified via email shortly thereafter.
The winner will then have 2 days to claim their prize.
To earn extra entries, you may do one or all of the following. Each one counts as an extra ticket but you must leave a separate comment for each one.
This giveaway is open to US addresses. Good luck!
This post was written for Costumes Inc who provided the item for giveaway. I was not compensated in any way. By entering this giveaway, you are acknowledging that you have read, understood, and agree to our disclosure policy.