I'm always on the lookout for fun video games for my girls. This time I found one that I enjoy playing, too. It's called Littlest Pet Shop City Friends and they have the most adorable characters!
GAME DESCRIPTION
It's time to hit the town, explore new worlds, customize accessories, enjoy awesome mini-games, and collect six exclusive country pets with Littlest Pet Shop: City Friends. The second edition of the Littlest Pet Shop video game brings the party to you with a new cast of quirky pets and their best friends. Play tons of new mini-games and explore new towns with your favorite pets. With enhanced multiplayer features, you can even double your fun by playing with your best friend. Venture on quests, deliver invitations, serve up ice cream, and style your pets as you get ready for the biggest Littlest Pet Shop party of the year. And be prepared for a few surprises along the way, like an all-new mystery pet that just might show up at your party.
OUR REVIEW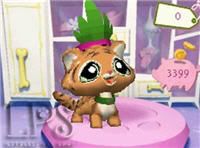 My girls have always been big fans of Littlest Pet Shop. We have many of their playsets and tons of animals that they play with almost on a daily basis. Now with Littlest Pet Shop City Friends for Nintendo DS, it's so cool to see these adorable characters come alive and share their unique personalities. In fact, just reading their chats with each other is just as much fun as playing the mini-games and shopping for accessories. I should know since I took over the game from my girls when they weren't looking!
In this game, you get to plan a huge party for a mystery guest arriving in town. Along the way, play fun mini-games, earn kibbles (lps money), dress up the characters, accomplish various tasks, and even design your own accessories. My favorite mini-game was making bone-shaped cakes in the bakery. It reminded me of playing Cake Mania, another one of my favorite games.
I really liked that I was able to name the characters. These made them more personal to me and I found myself taking a real interest in making sure they were happy and well dressed. It was also pretty cool to be able to use the multiplayer function. Kacie was thrilled to be able to play along with me and we had the characters running all over town getting ready for the party. Even the video animation was great. I felt like I was watching an actual Littlest Pet Shop mini-movie.
I was actually kind of sad to turn off the DS so I could write this post but you can bet that I'll right back on once I'm done here. It's that addicting! I can't wait to see who the mystery guest is!
Purchase your copy of Littlest Pet Shop City Friends Nintendo DS for $20.00 at Amazon.com.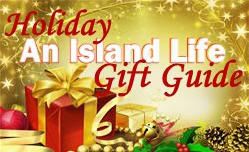 Check out other great gift ideas in the 2009 Holiday Gift Guide!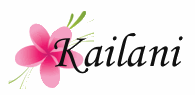 Being that this is my third child, I've tried my share of baby carriers. And although they all have pretty much the same principle and serve the same purpose there are many different styles and features to consider. I recently had the opportunity to review the BabyHawk Baby Carrier and I was very impressed.
PRODUCT DESCRIPTION
Our Mei Tai's (Asian Baby Carriers) are adopted from a Chinese-inspired idea. Baby slings can't offer the advantage of holding your little lovely to be on your front, back or hip the way a BabyHawkâ"¢ can.
OUR REVIEW
When I first took a look at the BabyHawk the first thing I noticed was how well it was made. The material was thick, padded, and comfortable. It looked very sturdy and I had no doubt that Kaila would be safe in it. This is very important to me because I need to feel secured that she'll be okay when I carry her around.
The step-by-step photo instruction booklet was very easy to follow along. In  just minutes we were up and going. I think what makes the BabyHawk so comfortable is the extra wide straps. They don't cut into my skin and they give extra support to Kaila.
Not only is it comfortable and functional but it's also very stylish. No gawdy prints or overly bright colors. The BabyHawk designs are modern and subtle. And if you can't find one that's just right for you, you have the option to design your very own carrier. How cool is that?
But the absolute best part is that Kaila loves being carried in it. In fact, it's one of the only ways I can get her to fall asleep. And when she does, I don't have to put her down and risk waking her up. It's so comfortable that I can wear her for hours. This allows me to actually get things done around the house . . . or blog. For me, it's truly a godsend.
Purchase your BabyHawk today starting at $80.00 each. What a great gift for the special new mommy in your life.
This post was written for Baby Hawk who provided the complimentary item for review in exchange for my honest opinions.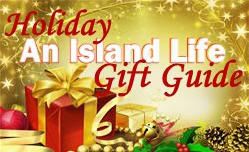 Check out other great gift ideas in the 2009 Holiday Gift Guide!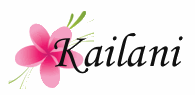 One of my kids favorite things to do is play video games. In fact, if I didn't set some ground rules ahead of time I'm sure they'd play all day long. And since the game cartridges do not come a dime a dozen, Christmas is the perfect time for stocking up on all their favorite titles.
But which games are the "must-haves" this holiday season? Well, I took this question straight to the experts (my daughters and their friends) to see what they thought. Here are their Top 10 Video Games for Kids.
GameStop has the widest selection of games for every gaming console out there and the best part is that they take trade-ins on the games that your kids have grown tired of. If you hurry, you can even get free shipping on all orders over $25. Check out their 2009 Holiday Gift Guide for even more great ideas!
And speaking of the holidays, GameStop is hosting a Season's Tweetings giveaway which includes 35 days of daily Twitter contests from their official GameStop Twitter account. All you have to do is follow GameStop on Twitter to find out the trivia question of the day. The tweet will also tell you which blog/post to visit in order to get the answer. A random winner will be selected from all correct answers of the day.
In fact, on Dec 4th An Island Life will be participating in this cool event! Just follow GameStop and find out what the trivia question of the day is. Then come back here for the answer and you could win a Wii! Good luck!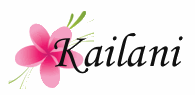 Our family loves listening to music no matter where we are. However, sometimes it's just not feasible to bring along our iPods for fear of it getting wet or dirty. And since living in Hawaii gives us the opportunity to play outdoors pretty much year-round, we've been on the lookout for a way to safely take our music with us. That's why I was very interested in reviewing the iH13: iPod Portable Speakers by iHome.
OUR REVIEW
When DH first heard about this review, he was thrilled. He's a big fan of iHome products and we actually have iPod docking/speaker systems in every room. iHome is known for their quality products and amazing sound and these portable speakers are no different.
Water-Resistant: Since we go to the beach a lot, making sure our iPods are safe from the water is a must. This case allowed us to hook up our iPod on the inside of the case and the zipper the whole thing up keeping everything inside safe and sound.
Portable: Measuring 8.5″ W x 3.6″ H x 3.5″ D and weighing less than 2 pounds made these speakers easy to take-along. It even came with it's own carrying handle which came in handy since Kacie designated herself and the "keeper of the speakers." The handle made me feel comfortable that it wouldn't accidentally get dropped.
Docking System: While your iPod is plugged in, you can be assured that it won't die out. The speakers also serve as a docking system and will charge your iPod while in use. This way you'll know that your music will last as long as you do. And since DH and the girls usually spend at least 6 hours at the beach, this was very important to them.
Built-in Remote Control: The controls are all located on the outside of the case so that we didn't need to access our iPod directly. Again a great feature to make sure our iPod stayed safe.
But most importantly is the sound quality. After all, if it doesn't sound great you won't use it, right? Well, let me tell you that these stereo speakers were awesome! Most portable speakers make your music sound like it's coming from an AM radio station but not the iH13. It actually sounded like something that my expensive home speakers would produce. And if you prefer to keep your music private, there's also a headphone jack you can use. My kids loved this feature because it allowed them to keep listening to their music even when the baby was taking a nap.
So if you're looking for a great Christmas gift for the music lovers in your family, check out the iH13 iPod Portable Speaker. It's a great deal for only $49.99!
This post was written for iHome who provided the item for review. I was not compensated in any way except for the complimentary product.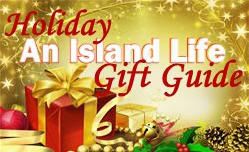 Check out other great gift ideas in the 2009 Holiday Gift Guide!