According to the Consumer Electronic Association (CEA) CEA Press Release, October 19, 2009, 80 percent of consumers plan to buy consumer electronic this holiday season. Best Buy's enhanced online holiday gift center (www.bestbuy.com/giftcenter) can help and offers ideas organized by a range of prices, ages and lifestyles.
Following are some suggestions: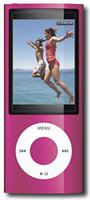 Fashionista: The hottest cameras, phones, gadgets and accessories in popular colors like purple, pink and green will be sure to connect the Fashionista to her world in style. The Apple Ipod Nano has a larger display, video camera and a pedometer for keeping track of those music-motivated work outs. A Sony eReaderin metallic pink will help to get her reading in on the long commute, and a brushed chrome Crosley Corded Wall Phone with faux-rotary will outfit her home in functional, modern-yet-retro style.
Movie and TV Fanatic: The latest home theater options will give the men in your life a larger-than-life spectator experience. Go all-out with the new, ultra-thin Samsung 46″ LED-LCD HDTV and all-in-one Rocketfishâ"¢ with Rocketboostâ"¢ Expandable Wireless Audio package. Or, for the guy on-the-go, the Dynex® Widescreen Portable DVD player is a great gift along with stocking-stuffer selections of Blu-ray discs with widescreen.

Young Gamer: You'll be sure to score big points with the kids by gifting the latest gaming systems and accessories. The younger generation will flip for the next-generation Nintendo Wii gaming system with a motion-sensitive controller or Microsoft – Xbox 360 Elite Holiday Bundle. Popular family-friendly games like Beatles Rock Band, DJ Hero and Wii Sport will keep the gang entertained way beyond the holiday season.
High Tech Student: Support your student's quest for higher learning with the hottest high-tech tools and gadgets. The HP – Special Edition Mini Netbook with Intel® Atomâ"¢ Processor or the innovative 4GB Pulse Smartpen that records audio while you write, will ensure they never miss another word in any lecture or meeting. Mobile devices like phone car-mounts keep the student focused on the road but tapped in to their study buddy. Best Buy's new gadgets and eReader collections also deliver fun and mental engagement for all ages.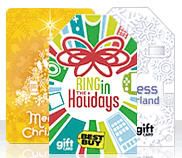 Gift Cards – The Ultimate Last Second Solution
According to the National Retail Federation National Retail Federation Survey, November 5, 2009, approximately 55 percent of adults would like to receive a gift card this year making it one of the most requested gifts this season. With no expiration dates or maintenance fees, Best Buy gift cards are easy to give, use and manage. A variety of festive holiday designs can be purchased and redeemed in stores and online at www.bestbuy.com where free shipping exists for all gift card orders. If tech support is what you're looking for, Geek Squad-branded gift cards are available in increments starting at $50.
Information Courtesy of Best Buy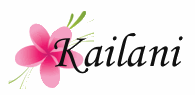 If you're a big believer in quality educational toys for your children, then you've probably already heard of Melissa and Doug.
COMPANY DESCRIPTION
From puzzles to puppets, plush to play food, magnetic activities, music and more, Melissa & Doug® is one of the leading designers and manufacturers of educational toys and children's products. Started in 1988 in their garage, Melissa & Doug® has something for everyone, with nearly 1000 unique and exciting products for children of all ages!
OUR REVIEW
We had the opportunity to review a couple of awesome products from Melissa and Doug: Wooden Tabletop Easel & Easel Companion Set. In hindsight, I probably should have waited until I was ready to let the girls play with these items because once I opened the box, that was it. All I heard for the next couple of days was, "Can we play with it now? What about now? Maybe now?" and so on and so on and so on. If I didn't mention it before, Kacie plans to be an artist when she grows up so she in particular could not wait.
First we set-up the Wooden Tabletop Easel. It was really easy to set-up . . .  I just had to insert a few over-sized wooden screws and attach the supply trays and we were all set. It literally only took a few minutes. This was a pretty cool easel with a chalkboard on one side and dry erase board on the other. It also came equipped with chalk, chalkboard eraser, dry-erase pen, and 4 magnets.
What I really liked about this easel are the double sides. This allowed both my girls to play at the same time and prevented an all-out war. I also liked that it had magnetic sides. Kiana is into magnets right now and she loved being able to stick her letters on there. The primary colors of the easel are great and would definitely fit into any childs' room decor. However, the best part is that my kids loved it and played on it for hours. It allowed them to express their imagination in a creative way and kept them quiet and busy. The perfect opportunity for me to get things done around the house!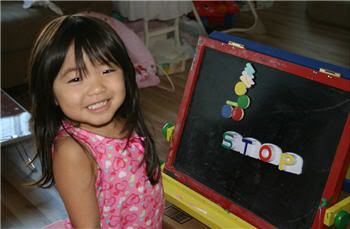 The Easel Companion Set is a must have to accompany this or any other easel you may already have. It came with 4 generously sized paint bottles, 4 brushes, 4 paint containers, a roll of easel paper, dry-erase pen & eraser, and a rainbow of colored chalk . . . pretty much everything a little artist could want. What I was really impressed with were the paint storage containers. I liked that they were deep and pretty much spill-proof. In addition to their cover, they also had an inside cover with a small hole in it, just big enough for a paint brush to go through. When my girls took their brushes out, the sides of the little hole helped to keep the excess paint inside the container. Anything to help with containing the mess is always a blessing.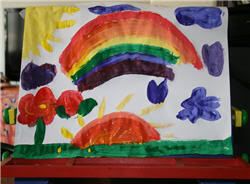 So if you're looking for great holiday gifts for all the children on your shopping list, check out Melissa and Doug today!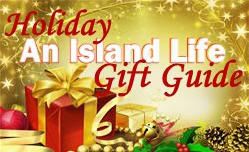 Check out other great gift ideas in the 2009 Holiday Gift Guide!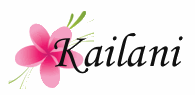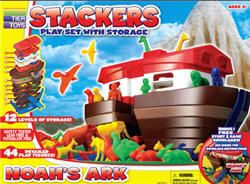 Wow, talk about keeping the girls occupied! Our Stackers' Noah's Ark by Tier Toys provided my daughters with hours of playtime and me with some precious quiet time.
PRODUCT DESCRIPTION
For reasons known only to Mother Nature, each area of the country in which our family testers put this product through its paces, experienced prolonged bouts of rain. Needless to say, the weather encouraged playroom reenactments of the story of Noah's ark. Testers took the 44 animals out of the ark, matched them up in pairs, marched them two by two onto the ark, then carefully placed them back in their appropriate place. Once all the animals were loaded in, kids stacked the "levels" of the ark and helped Noah and his wife sail to safety.
OUR REVIEW
When we initially opened the box and took everything out, all my girls could say was, "Wow"! Even I was surprised at how many pieces came in this huge set which included 44 play figures & 11 storage levels. Basically, you need to match the animals to their shapes in the storage levels and then stack the levels in their proper order. Finish off by putting on the roof and adding a pair of giraffes.
This set was great especially for Kiana (3 years old) because it helped her with identifying different shapes and colors. First, she put all the animals in pairs and then tried to figure out which storage layer they belonged to by looking at their overall shape. We also played a game by identifying each animal (which is not as easy as it seems) and the sounds they make. Next, we grouped all the animals according to color. Finally, I just let the girls use their imagination and free play with all the figures. The possibilities of how your family can play with Noah's Ark are endless!
And if you need more proof that Tier Toys is a great company, check out all these awards that they've won in 2009:
The Toy Man Editor's Choice
The Toy Man Award of Excellence
The Toy Man Seal of Approval
PTPA Media Award
Great Dad Recommended Seal
Mr. Dad Seal of Approval
Tillywig Sterling Fun Award
Tillywig Brain Child Award
Creative Child Magazine Top Toy of the Year Award '09
2009 Parents' Choice Approved Award
National Parenting Center Fall 2009 Seal of Approval
iParenting Media 2009 Outstanding Products Awards
WTS Award
Mom's Choice Gold Award
Purchase your Stackers Noah's Ark at Amazon.com for $49.99.
This post was written for Tier Toys who provided the complimentary item for review in return for my honest opinions.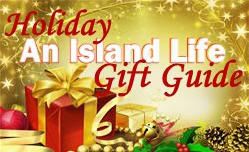 Check out other great gift ideas in the 2009 Holiday Gift Guide!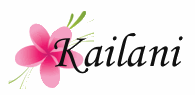 This giveaway is now closed. Congratulations to commentor #9: Jackie!
I love it when a product is even cuter in person than it is in pictures.  The Good Earth Fairy by miYim is definitely one of those times.  Although the 12" rag doll looks cute online and in the press pictures, she is simply adorable in person.  I'm a huge fan of organic toys for a number of reasons, but especially for all the ways organic products work to better our earth and leave our planet beautiful for our children.  But, on a completely superficial level, I just love the way organic products look.
The Good Earth Fairy is created using a combination of fabrics and materials that make her a wonderful mesh of textures and textiles that makes her pleasing for little ones to touch.  Her skin is a super soft organic cotton, her hair is a braided thin rope, and then her clothing and fairy wings are made of numerous different linen and soft cotton fabrics that are absolutely adorable and help children learn about textures and materials.
Non-toxic, chemical-free, and eco-friendly, there's a lot of reasons to choose miYim.  My daughter loves the miYim Good Earth Fairy and carries her around the house trying to feed her bottles and snacks all day long.  At first I wanted to put the Good Earth Fairy up for display in the nursery because she looked so cute sitting on the shelf, but my daughter won this battle and now the Good Earth Fairy is one of her favorite toys she plays with while I work.  I have a feeling that she will become even more treasured once my daughter is introduced to fairytale books and princesses.
The Good Earth Fairy comes all ready for gift giving in a reusable and recycled cardboard gift box tied with organic ribbon and it's cute enough to leave unwrapped (save paper! save time!) for presenting.
Price: $25.99 ARV
http://www.miyim.com/
WIN IT!
miYim has generously donated a Good Earth Fairy to one lucky person! To enter:
Just stop by miYim before midnight, Dec 15th and check out their other products.
Then come back and mention which one you is your favorite. That's it!
A random winner will be selected and notified via email shortly thereafter.
The winner will then have 3 days to claim their prize.
To earn extra entries, you may do one or all of the following. Each one counts as an extra ticket but you must leave a separate comment for each one.
Subscribe to An Island Life's feed.
Follow Island Life on Twitter.
Tweet this giveaway.
Become a Facebook Fan.
Place our button in your sidebar.
Mention this giveaway on your blog with a link back here and to miYim.
This giveaway is open to US addresses. Good luck!
Click here to see more Leanne-approved picks and enter to win some great giveaways – over $4,000 before 2010!!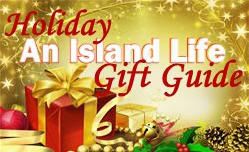 Check out other great gift ideas in the 2009 Holiday Gift Guide!
This post was written for miYim who provided the complimentary product in exchange for an honest review. By entering this giveaway, you are acknowledging that you have read, understood, and agree to our disclosure policy.