Some of our family's favorite board games are Sorry!, Yahtzee, & and Scrabble so we were really excited to play their Wii versions in Hasbro Family Game Night 4: The Game Show.
Now you're part of the action! In FAMILY GAME NIGHT 4: THE GAME SHOW EDITION, you can experience the fun and excitement of the popular TV show right in your own living room! This time you're playing with larger-than-life pieces in re-imagined versions of your favorite Hasbro games. Play with friends and family and compete to prove your family is the best!
With so many fun games to play we couldn't decide where to start first.
Scrabble Flash – We actually have the physical Scrabble Flash game so this one was pretty easy for the girls to play. Basically, you'll get random 5 letters – one on each tile – and you have to make as many words as you can with those 5 letters. The longer the words the more points you'll get. However, the challenge here is not being able to make words that your opponent already made.
Connect 4 Basketball – Use your controller to shoot colored basketballs onto the game board to try and get 4 of the same colored balls in a row. It's not as easy as it sounds, though, because your balls don't always go exactly where you want them to. Also, your opponent can try to mess you up by shooting the wrong color into your sequence.
Bop It! Boptagon – This was a really fun game for us since we play the regular version of Bop It! all the time. However, instead of 'flick it' you have to 'kick it'. Outlast your opponent by not making any mistakes you get a point. First one to get 2 points wins the round.
Sorry! Sliders – This game reminded me of shuffleboard where you have to slide your piece down a platform to a specific mark. The closer you get the mark the better your chances of winning. Of course, your opponent can always knock you out of the way and win the game!
Yahtzee Bowling – If you like Yahtzee, you'll like Yahtzee Bowling. Just roll your ball down the alley to knock over pins revealing numbers underneath. You keep trying until you get 5 numbers revealed. From here you can either keep some, all, or none of the numbers then bowl again. The object is to get the highest hand (5 of a kind 'Yahtzee', 4 of a kind, Full House, etc.). The kids really liked this one because it was like combining 2 games into one.
What we really liked about these games is that they took the classic board games and put a little spin on it to make it more Wii-friendly. You're able to use your controller to shoot, slide, and maneuver tiles around as you play against another person to see who can win the most Crazy Cash. What I liked is that there were no pieces to lose and no boxes of games to store away. Once we turned the game off everything was safely stored inside.
However, the best part (in Kiana's opinion) is how Crazy Cash is accumulated and an overall "Game Show" winner determined. Basically, it's just a random decision. After winning a game you'll receive a Crazy Cash card which contains a secret amount of money. Once all the games are completed the cards are added up and a winner revealed. You could have the least amount of Crazy Cash cards yet still win the game.
So if you're looking for a brand new way to enjoy some old favorite games, check out Family Game Night 4: The Game Show Wii at Amazon.com.
This post was written for Electronic Arts who provided the complimentary copy in exchange for our honest review.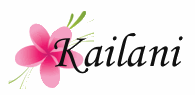 I wear a watch for practical reasons . . . to know what time it is. However, I'm beginning to notice that watches can also be an accessory that can be matched to your outfit or mood. Introducing . . . RUBR Watches.
RUBR watch is the answer to a trendy, unisex, time piece that doesn't break the bank.  With the ability to create custom color combinations, each RUBR enables its owner to make the watch a true reflection of who he/she is.  Fashion perks aside RUBR is ultra light weight and water resistant, making it perfect for playing sports.  RUBR carries the look of an oversized time piece without the weight attached to most models on the market.
We received a light pink RUBR I Watch ($25) made from 100% silicone. We found this rubber material to be very light weight and comfortable. So much so that I forgot I was even wearing it. The band is adjustable to 9 spots which is great since I have very tiny wrists. I can usually put the band to the smallest position yet still have to wear my watch like a bracelet. This one fit perfectly with 3 smaller slots still available.
The over-sized face measures at a 1 3/4″ square and features Japanese quartz movement so you know you'll always be on time. There are two numbers on the face . . . 12 & 6 . . . with the RUBR logo running horizontally between the 3 & 9 spots. I like that there's a second hand which I find most watches these days are missing.
However, the best part about the RUBR Watch is that you can interchange the bands and faces to coordinate with your wardrobe. And since each band is only $10 you can afford to get a bunch of them in a rainbow of colors. To change the band just pop out the face and slip it into a new band. That's it! The two hooks on the top and bottom of the face will ensure that the it stays securely in place.
So if you're looking for a last minute Christmas gift or the perfect stocking stuffer, check out RUBR watches. You'll find the perfect color for every member of your family!
This post was written for RUBR Watches who provided the complimentary item in exchange for my honest review.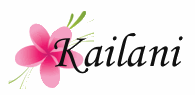 2011 has been a very busy year for us in regards to product reviews. We were honored to have been introduced to so many amazing items and to work with tons of generous sponsors. However, in our opinion there were a few products that stood out for us.
Here are our choices for the Top 10 Products of 2011.
10. Healthy Choice Cafe Steamers – My freezer is always stocked with these quick and healthy meals.
9. Universal Game Selector by Memorex – Loved it so much that I purchased another one for Kacie.
8. Tek Nek Rockin' Rider Plush Spring Rocking Horse – This horse is Kaila's best friend.
7. Clue World of Harry Potter – Even I look forward to playing this game with Kacie. She always laugh at the way I pronounce those crazy Harry Potter names.
6. Radio Flyer Style 'N Ride Scooter – Kiana still loves to ride this scooter around the neighborhood.
5. LeapFrog Tag Reading System – I purchased 4 of these to give as Christmas gifts! It's the best electronic reading system that we've come across so far.
4. Lonesome George & Co. Apparel – I practically live in this shirt! It's so comfortable and shares an important message.
3. Pottery Barn Kids Headphones – It's the only headphones that Kiana likes to use. And believe me, we've been through a lot of them!
2. Schick Intuition – I am never using another razor again.
And our absolute favorite product of 2011 is . . .
1. Inglesina Avio Stroller – It's my go-to stroller on a daily basis.
Thank you to all these and the rest of the wonderfully generous companies for the opportunity to learn more about your products. We look forward to sharing even more reviews and giveaways in 2012!
What's your favorite product of 2011?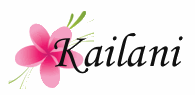 I'm not just Carrie, wife and mother, these days- I'm Carrie, Power Ranger and fighter of Nighloks! Or at least I am in my gaming life, thanks to Saban's Power Rangers Samurai. Here's a bit about this game, from its website http://namcobandaigames.com/powerrangers/:
"Practice the ancient Symbols of Samurai Power, activate your Spin Swords and become your favorite Samurai Ranger! Use your special powers & weapons to battle the evil forces of the Netherworld. Employ teamwork to join forces with your fellow Rangers and activate the Samurai Megazord for epic boss battles! Rangers Together, Samurai Forever!"
First off, I'd like to say that I haven't watched any Power Rangers shows for roughly 20 years. So I'm not what you would consider a Power Rangers fan. But the games sounded fun and we're always looking for a new game to play on the Wii and on our Nintendo DS, so when I was offered the chance to review both versions of Power Rangers Samurai, I agreed happily.
Power Rangers Samurai is rated E10 because of the fantasy violence. Fighting against the Nighlok monsters is the main point of the game, and there are a lot of fight scenes. Nothing graphic is ever shown, monsters just disappear when they are defeated. When the Power Rangers themselves are defeated (which sadly happened to me more than once), you can start over on the same part of the game that you were on prior to defeat, with no penalty. As a not-too-serious gamer, this was very helpful for me and kept me from getting frustrated with the game.
The game is basically the same on both the Wii and the Nintendo DS, with a few minor differences.
Power Rangers Samurai DS ($29.99)
Good graphics, but not quite as good as the ones on the Wii. This version gives you the ability to change the controls for the different moves, if the default settings don't suit you. I found it fun to play, and it's nice to have the game on my DS to take with me when I'm out and about.
One important note for the DS version- it starts out with a tutorial, which you must get through to get to the next mission. You need to pay careful attention to what move the game is teaching you, because that information is only on the screen until you hit "continue" and if you don't do the exact move that the game wants, you will be stuck on that spot in the game, with no way out other than turning off the DS and starting over. We learned this lesson the hard way, as my husband spent over an hour stuck mid-tutorial on his first attempt to play.
Power Rangers Samurai Wii ($59.99)
Great graphics and a lot of storyline and time spent showing things like the Power Rangers morphing into different modes. Game play is fairly simple, with a nice tutorial that clearly explains the different moves. Even without going through the tutorial, my husband was able to jump in to my game (thanks to the fun 2-player option) all the way on the eighth mission without too much difficulty in figuring out the moves. This version has some extra elements as well, such as bonus discs to gather within the mission, so there is incentive to go back and replay levels and try to find things you missed.
My overall opinion (and my husband's as well) is that both versions of this game are a lot of fun and they've both provided me many hours of entertainment. I will definitely be continuing to play these games- I've got to improve my Power Rangers skills and keep the world safe from those pesky Nighloks!
This post was written for Namco who provided the complimentary copies in exchange for my honest review.
Carrie is a mom to two small kids (ages 4 and 2), who spends her days trying to keep her kids out of trouble, enjoying life in Seattle, and blogging at Growing My Kids Reviews.