Who says you have to wait for a special occasion to look fabulous? Not Caress. That's why they're offering the most finely fragranced body wash on the market, Caress Endless Kiss Silkening Body Wash and Beauty Bar.
Infused with the rich scents of Creamy Vanilla and Sandalwood, the sophisticated fragrance found in Endless Kiss was developed by top fragrance experts at Givuadan and is just the alluring fragrance you need to feel fabulous everyday.

Courtesy of Caress
To celebrate every woman's fabulousness, Caress has partnered up with a style and lifestyle expert – the Caress Fabulistas – who are bringing women insider info and advice on making everyday just a little more fab. From how to put a twist on clothing you already have to make-up tricks that will make you feel like a million dollars, the Fabulistas are a go to authority for the style and beauty lover in every woman.
June Ambrose
With celebrity clientele, including Zoe Saldana, Kelly Ripa, Mary J. Blige, and Garcelle Beauvais, June has inspired countless trends and major fashion statements. She has her own VH1 show, Styled By June, and has hosted fashion segments for MTV and The Today Show. In addition to styling, June is also an author, having penned Effortless Style. She can be followed on Twitter at @juneambrose. Her never-caught-without-it Caress® product is Endless Kiss™.
Lilliana Vazquez
Lilliana is a style expert and authority on "looking chic for cheap". She has shared her frugal fashion sense with millions through appearances on NBC, CBS, ABC, FOX, Bravo and The Style Network. Not surprisingly, she has a love affair with shoes and her must-have Caress® product is Sheer Twilight™. Follow Lilliana on Twitter at @LillianaVazquez for the latest in fab finds!
I received a bottle of Caress Endless Kiss Silkening Body Wash and I have to say . . . it smells heavenly. The blend of Vanilla and Sandalwood leaves a subtle yet distinct scent and makes me feel very feminine. But even better is that it also makes my skin feel softer.
I also received a gift card to purchase something that will look great against my soft skin. At first, I thought about getting some kind of jewelry piece. But then I decided on something that people will notice especially when they looking at your skin . . . your hands.
In addition, Caress is hosting the Find Your Everyday Fabulous Contest where you could win a $50 Bluefly gift card or a trip to New York City! To enter, just check out the current featured look and show the world how you would rock it with your own sense of style.
Here's today's featured look:
So stop by the Caress Facebook page and show off your fabulousness!
Connect with Caress:
This post was written for Caress who provided the complimentary product and gift card to hep facilitate this review. All opinions are my own.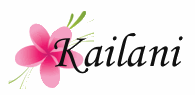 Like most women, I have a weakness for bags . . . handbags, totes, messengers, and lunch bags. In fact, I have a whole section in my closet reserved for just hanging up my purses and bags. Gotta keep them nicely preserved, right?
Thanks to Mom Spark Media, I had the opportunity to review the Bistro Lunch Tote ($18.75) from eBags. When I was initially checking it out on the website I really liked that it didn't look like a typical lunch bag. If it weren't for the insulation you would think it was a regular handbag. Now, who says lunch bags can't be practical and fashionable?
The 12″ x 8″ x 5.25″ Bistro Lunch Tote has two carry handles and a longer detachable shoulder handle. These handles are made from sturdy weaved canvas and are super strong. I like that you have the option of carrying the lunch tote either on your arm or on your shoulder. I prefer to carry the tote on my shoulder and to keep my hands free to carry other things.
There are 2 outer pockets . . . an elastic one on the side and a zippered pocket on the front. The pocket on the side is great for carrying your drinks or a small snack and I use the front zippered pocket for napkins, utensils, and condiments.
However, the best part about this lunch tote is the roomy, fully lined main compartment. And if you include an ice pack, the compartment is great for keeping food chilled for hours. I took this lunch tote with us on a recent outing to the park and it held up great. We packed it with drinks, yogurt, and fruit and everything stayed nice and cool.
And of course the zippered top kept everything in it's place.
Overall, we really liked the eBags Bistro Lunch Tote. The only thing I would have liked is for it to be offered in black since that's the only color of bags I'm allowed to bring to work. Right now you can get it in Sandstone (brown/beige), Eggplant (purple), and Chili (red).
The Bistro Lunch Tote is a great way to bring your food along with you . . . in style.
Connect with eBags:
This review was made possible by Mom Spark Media. Thoughts are my own.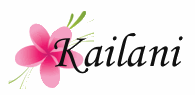 Women know that you can have the most expensive make-up on the market but it's only as good as your brushes. That's why I'm a huge fan of the make-up brushes from Japonesque.
Favored by celebrated makeup artists and beauty professionals worldwide, JAPONESQUE® products are crafted with precision in mind. Exceptional materials, superior craftsmanship and our uncompromising standards have allowed us to create some of the most desired beauty accessories in the world for our customers.

Some of the industry's most successful brands, most respected retailers, and the world's finest spas have something in common: a desire to provide their clientele with the highest quality products. They put their trust in us.

courtesy of Japonesque
Over the past year I've had the opportunity to review various brushes from the Japonesque product line but the Safari Chic Brush Set ($29.95) has to be my favorite so far. This 3-brush set includes a powder brush (5″), shadow brush (4.25″), and crease brush (4.25″) . . . all in a beautiful microfiber case.
What I really like about this set is that the synthetic hairs are so soft against my face. A lot of brushes feel soft to the touch but once you actually use them you can feel the coarseness on your skin. And sine my skin is especially sensitive during early morning check-ins I can really appreciate the comfort.
I also like the carrying case. It's small enough to take with me on layovers or to keep in my flight bag for quick touch ups. After all, when you're a flight attendant you have to make an effort to look your best at all times. The only problem is that the lavatories are not always available so I usually end up having to reapply my make-up in the galleys. However, since these brushes are so gorgeous I don't mind using them out in public. And boy, have I gotten compliments on them!
So if you want to look your best and make a statement while doing so, check out the Japanesque Safari Chic Brush Set and the rest of their make-up accessory line. You'll be proud to show them off!
Connect with Japonesque:
This post was written for Japonesque who provided the complimentary product in exchange for my honest review.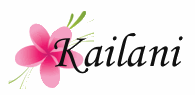 If there's one thing I love about having girls is that they don't object when I make them wear coordinating clothing. As long as it's something shiny or pretty, they're pretty much willing to wear anything. And since I'm a total "bling" gal, I'm always thrilled for the opportunity to check out some of the items from Just Jen.
COMPANY DESCRIPTION
Welcome to the Custom T-Shirt of your dreams, at JustJen.com! All our sparkling rhinestone t shirts and clothing are embellished with genuine Swarovski crystal rhinestones. Shop our Bride Shirts, Big Sister T-Shirts, Cheerleading T-Shirts, Christmas T Shirts, Halloween Shirts, Birthday T Shirts or create your own custom designs online. Shirts are shipped within days, not weeks!
OUR REVIEW
I've actually had the opportunity to review items from Just Jen in the past so I knew pretty much what to expect. The exceptional quality, the quick turnaround time, and the beautiful shiny Swarovski crystal rhinestones are all reasons why Just Jen is one of my favorite online stores.
This time around I was able to select from their shirts for sisters and chose 2 designs for Kiana and Kaila. They're always so cute when they play together that I couldn't wait to have them wear their bling sister tees.
Ordering was easy . . . I just had to select the design, crystal color, shirt style, and size. That's it! The great thing about Just Jen is that they will contact you if they have any questions about your order or if they have a suggestion on what may work better. Of course, the final decision is all yours but it's nice to sometimes get a second opinion.
When the shirts arrived I couldn't wait to open them! What I found were 2 beautiful and quality made shirts. The 100% combed cotton material was soft and comfortable. There were no scratchy seams and even the backing of the crystals couldn't be felt on the fabric.
However, the best part is how great they looked! The girls wore them during our recent Bishop Museum outing and we had so many compliments from strangers. The kids were stunned when people greeted them by name! LOL! In fact, the kids love them so much that my friends and neighbors are beginning to think it's the only shirts they own.
Thank you to Just Jen for another great review opportunity! We love our custom bling shirts!
This post was written for Just Jen who provided the complimentary shirts in exchange for our honest review.