The Original Lincoln Logs
Lincoln Logs. Boy, that sure brings back memories.
For over nine decades, Lincoln Logs has maintained its rustic look and reputation for quality and durability.

Every box of Lincoln Logs contains the raw materials for a new journey. As one generation after another has been touched by its enduring appeal, Lincoln Logs has become more than just a toy it has become an authentic piece of Americana. The product is named after Abraham Lincoln, the President who began his celebrated life in a log cabin in Kentucky.

courtesy of K'NEX
For my family, Lincoln Logs represents true America. Each log is made with real wood and fits perfectly into each other. The smooth and splinter-free finish makes them comfortable to play with and
We received the White River Ranch which contains 90 pieces and an instruction sheet.
The pictures in the step-by-step diagram makes it easy to build your ranch correctly. I really like how they have the already built sections shown in a faded tone so that you can tell the difference between the former step and the new one.
The set also includes play figurines – cowboy, dog, cow, horse, bale of hay, and water bin as well as plastic roofs, a flag, and a movable front door. These colorful pieces put a nice touch to the overall look of the ranch.
What I really like about Lincoln Logs is that it promotes cognitive thinking. It may seem simple to adults but kids have to figure out the correct way to place the logs in alternating positions so that the grooves fit. And because each log fits into any other log, your child can build as high as their imagination will take them.
As you can see, the girls had a lot of fun playing with the White River Ranch. The only thing is that we had to be careful that the kids didn't accidentally knock the ranch down. Because even though the logs fit into each other they don't snap in place. This caused a little bit of frustration for Kaila but luckily it was easy to build everything up again.
Lincoln Logs is a great way to stimulate your child's imagination and they'll have fun following the easy directions or coming up with creations of their own!
This post was written of K'NEX who provided the complimentary item in exchange for my honest review.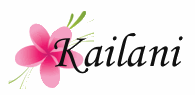 A few weeks ago a snow storm hit Seattle and, since we're not really winter people here, that meant lots of staying indoors.  Fortunately, my kids (ages 4 and 2 ½) and I had a new toy to play with- the Drawsome Tablet for Wii! This tablet came with two games, Drawsome Sketch Quest and Drawsome Artist.
The Drawsome Tablet is powered by the Wii remote, which fits into a slot on the left side of the tablet. It took me a minute to figure out how to run the wrist strap out of the bottom of the tablet and tuck it away, but otherwise set-up was very easy. Then I just picked a game and started to play.
I started out with the Drawsome Sketch Quest game first.  Each level of this game has a group of animals which need to be lead through the level to an exit on a different point of the screen. It took me a few minutes to figure out exactly how sensitive the tablet was and where my pen needed to be on the tablet. But soon I was drawing lines and bridges and doing everything else necessary to rescue the little animals.  The game was surprisingly challenging, but I've still really enjoyed playing it.  I thought the level of instruction offered in the game was good- if a new skill or style of drawing is needed, the game tells you what you need to do, but doesn't over emphasize it or make it too simple.
The only thing about Sketch Quest that I don't completely like is that, if you don't manage to draw a bridge or slope fast enough, and your animals fall off a high surface, the game does show them hitting their heads, then floating off with wings. This caught me off guard the first time it happened, and I wasn't quite prepared to explain what was going on to my little kids! Otherwise, this is a fun game and we've been enjoying it. You can play Sketch Quest with up to four players. This game is rated E for comic mischief.
Drawsome Artist is a simple drawing game. It offers coloring pages, free draw or learn-to-draw mode. And it all features the Smurfs! My kids have been loving the coloring pages and free draw options, and ask to do the "art game" often. At their ages, they can't quite manage choosing new colors and/or drawing tools themselves, but otherwise they have no problem with it.
I have read some other reviews of the Drawsome Tablet where people complained of the tablet being too sensitive and/or not working properly, but this hasn't been our experience. All in all, we really like this new addition to our Wii, and we're hoping for more games for the Drawsome Tablet soon!
Purchase Drawsome Tablet on Amazon.com for $50.95.
Disclosure: I received this product to review for myself. I was not compensated in any other way and all opinions posted here are mine and mine alone.
Carrie is a mom to two small kids (ages 4 and 2), who spends her days trying to keep her kids out of trouble, enjoying life in Seattle, and blogging at Growing My Kids Reviews.
Sometimes it's difficult for us to find games that the whole family can enjoy. It has to be easy enough for Kiana (5) yet still fun for Kacie (9). And since they're both fans of Happy Feet Two, we thought we'd give the Happy Feet Two Freezing Frenzy Game a try.
This action-packed game features a battery-powered Erik, star of Happy Feet Two, who shivers and shakes, tossing ice cubes everywhere! Each player chooses a color and tries to collect all six matching ice cubes. When your color ice cube pops off the game base, you must try to grab it. But, you must be fast! If another player gets to it first, they'll put it back…and keep you waiting. Be the first to collect your six colored ice cubes to win! For 2 to 4 players; Ages 5 and up; MSRP: $19.99
Set-up was really easy. Just install 3 AA batteries (not included), place Erik in the middle of the game base, and surround him with the colorful ice cubes. When you turn him on he'll move around and make the ice cubes jump off the base. Be the first player to grab all six cubes of your specific color and you win!
What we really liked about this game was how simple yet fun it was! Since all you need to do is grab the cubes Kiana had just as much a chance of winning as anyone else did. It's a very fast paced game and I was surprised at how fast the cubes jumped off the base. The kids were laughing like crazy as they tried to chase them down. However, the only downside is that the vibration noise was a little loud and distracting. There were also times when Erik got knocked over as the kids tried to grab the ice cubes. I think the idea behind the game is a great one but feel that the construction of the game base could have been better.
Other than that, we had a blast playing Happy Feet Two Freezing Frenzy. Kiana's been asking to play it almost every day and since it goes by pretty fast I'm more likely to agree. Even Kaila (2) has been having fun catching cubes even if she has no idea what she's doing. It definitely kept my kids busy all afternoon.
Purchase your Happy Feet Two Freezing Frenzy at Amazon.com for $6.99.
A complimentary product was provided to help facilitate this review.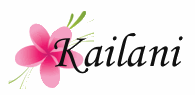 Just like every other mom out there I always tell my children to eat their vegetables, and not to play with their food! Now they can play with their food too because IKEA has introduced a new line of vegetable themed plush. I was first introduced to Ikea in 2006 when I moved residences and need some quality household and childrens items at affordable prices. Not only did I find lots of great household items, I also found a fun assortment of childrens plush. Ever since then I have been sold on their selection of children's plush toys.
I am happy to announce that the Ikea Soft Toys for Education Campaign is back and in full swing! Beginning November 1st until December 24th, the annual event will continue to raise money and educate children around the world. This wonderful campaign has provided approximately 8 million children in nearly 40 countries the access to a quality education by donating to UNICEF and Save the Children. Did you know that every day millions of children around the world are unable to receive a quality education? So why not help the cause by giving a gift that gives back.
I was lucky enough to receive a few of their latest plush toys including a carrot, broccoli, and rabbit in a hat. These are just a few of their fun toys which includes stuffed animals, finger puppets, and books. All of their IKEA soft toys range in price from only 49 cents to $19.99. The items I received are perfect for my kids and more than likely everyone else's too, because lets be honest, what child doesn't like stuffed animals. And especially vegetables that you can play with and don't have to eat! Since each plush was a different size, I decided to give them to my boys based upon size.
My youngest son received the (TORVA) carrot, which is now his favorite little buddy. No matter where we go, he always wants to bring his carrot with him, now only if he could be this enthused about eating his carrots! It features two little beady eyes, a little smiley face mouth, green leaf shorts, and arms and legs. Believe me this is the cutest little carrot I have ever seen and I am sure you will agree once you see it too!
The (LIKA CIRKUS) Rabbit in a Hat is my favorite out of all three of the plush. You know the magic trick where the magician pulls a rabbit out of their hat? Well now your child can do it too, except for this one is not real so your safe with this trick!
My oldest son received (TORVA) the broccoli which was perfect for him because Broccoli is one of his favorite vegetables. I was surprised by how large this plush toy actually is. He calls it "Brock" and then tells me his middle name is "Lee", he's too funny!
Be sure to visit IKEA and take a look at all of their cuddly plush and I am sure you will find at least one that your child will love. They make a perfect stocking stuffer or Christmas gift for little ones because you can never go wrong with soft plush!
To learn more about IKEA, please visit them on their website.
This post was written for IKEA who provided the complimentary products in exchange for my honest review.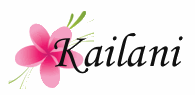 Next Page »