Who would have thought that one day Post-it would be on your child's school supply shopping list? I noticed it last year on my eldest daughter's list and this year all 3 of my children are required to purchase them for school. I have to say that I'm not surprised . . . Post-it has always been a very versatile item in my family and we use them for lots of things. We leave notes for each other, we mark our places in books, we label boxes, we draw pictures on them and stick them to the wall . . . the uses go on and on and on.
However, Post-it have come a long way from being just a square sticky piece of paper. These days you can get them in all kinds of shapes and colors as well as other office and school equipment. Check it out . . .
Post-it Dry Erase Surface
Enhance brainstorms and creative thinking, daily communication and/or group projects and studying! This instant flexible, whiteboard solution has an adhesive backing that can be cut to size and applied to smooth surfaces like desks, tables, walls, etc., providing an easy solution for visual thinkers working through a complex problem whether in school or the office.
Priced from $22.99; available in 4 sizes
Post-it Flags and Tabs, Pattern Collection
Organize important papers and mark important information in style with Post-it Flags and Tabs in on-trend patterns such as Gingham, Geo and Stripes. Mark sections of newspapers, magazine pages, recipes in cookbooks, homework and more!
Priced from $4.99
Post-it Super Sticky Printed Calendar and Post-it Super Sticky List Note with Magnet
Personalize your space with trendy desk and backpack accessories in chic camouflage and gold or mint chevron designs. Calendars stick practically anywhere, with a space for notes and activities to stay organized. List Pads are great for daily to-do lists and jotting down important reminders.
Priced from $5.99
And our favorite . . . Post-It Die Cut Notes and Heart/Star Shaped Notes
What we really like about these sticky notes are that they're colorful and fun! Leaving notes for each other takes on a whole new dimension when we get to write on these cute Post-It. In fact, I think the girls leave me messages purposely so that they can write on these fun shapes. Hey, gotta like that!
So whether you're out shopping for school supplies or just stocking up for home Post-it has lots of options for your whole family!
Connect with Post-it:
Facebook
Twitter
Pinterest
This was written for Post-it who provided the information and complimentary product in exchange for this post.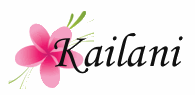 I just learned of an amazing company in Australia that produces and sells name labels…Bright Star Kids! Bright Star Kids have an amazing selection of fun and colorful labels for kids and wall art. But don't let the name fool you. The labels are not just for kids. They also have labels for adults,
We like to think of labels as insurance for your kids belongings, and at only a few cents each, it's money well spent. The fact they look so cute and help your child learn how to recognize their belonging is an added bonus.
Our Stick-On Labels are dishwasher safe and Iron-On Clothing Labels are washing and tumble driver safe, so they'll last for years. They're quick and easy to use, so you'll be finished labeling in no time. Courtesy of Bright Star Kids
In exchange for my review, Bright Star Kids allowed me to choose a kit from their Name Labels Value Kit. They have 9 value kits to choose from…Preschool & Day Care Labels Value Kit, School Labels Value Kit, Mega Name Labels Value Kit, Camp Labels Value Kit, Baby Labels Combo Kit, Essential Stick On Labels Kit, Starter Labels Value Kit, and Round Labels Value Kit…what a dilemma!! I decided to choose the School Labels Value Kit since my son will be going to school soon and I wasn't looking forward to writing his name on all of his school supplies. He really enjoyed choosing the color and font of his labels. He also chose the design, but boy did it take a while. They had so many designs to choose from that he had a hard time choosing just one. He finally decided on the fire truck…WHEW!!!
When we received the School Labels Value Kit, we were so excited to see what it looked like. It was really cute!!! My children couldn't wait to start labeling my younger son's school supplies. Yes, I said children! My two older kids decided they wanted to help out too, so it became a family project.
The first thing my children and I noticed was the durability of the labels. It's produced on the best quality permanent vinyl and according to the company all labels are designed with rounded edges that make for longer, more durable stickers. Not only are these labels durable but they are so easy to adhere and remove. We can totally vouch for the ease of removing the labels since my son kept on telling me "mommy my labels looks like its smiling." That's because he couldn't stick the labels on straight. It was so funny! So he'd take it off and stick it back on again. And, let me tell you, the stickiness remained the same…AWESOME!!!
The School Labels Value Kit contains over 175 labels and comes in different sizes and shapes which is great. We used the different labels to place on my son's school supplies and we still have a lot left over for next year…YIPPEEE! The best part was how quickly we completed this project. It was wonderful!!! Bright Star Kids made a tedious project so easy.
Not only does Bright Star Kids offer labels, they also sell wall arts and bag tags. The Wall Arts are also removable and reusable. LOVE IT!!! I can't wait to try their other products.
If you're interested in seeing what Bright Star Kids have to offer, check out their website at www.brightstarkids.com.au.
This post was written for Bright Star Kids who provided the complimentary product in exchange for my honest review.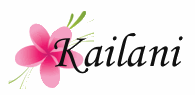 I've always loved the beginning of school . . . brand new clothes, books, and most of all . . . school supplies. There's nothing like pencils that are all the same length, erasers still in their original shape, and clean notebooks. And with all the modern designs and colors available to today's kids, back-to-school supplies are not only practical but great looking, too!
I recently received a surprise gift box filled with Post-it Brand products in the mail and I couldn't have been more excited!
The Post-it Note was invented as a solution without a problem: Dr. Spencer Silver developed a unique, repositionable adhesive, but the 3M scientist didn't know what to do with his discovery. Then, six years later, a colleague of Dr. Silver, Art Fry, remembered the light adhesive when he was daydreaming about a bookmark that would stay put in his church hymnal. The rest is history.

Today, Post-it Brand boasts more than 4,000 unique products, and has become one of the most well-known and beloved brands in the world.

Courtesy of Post-it Brand
First of all, here is a selection of their signature product – Post-it notes. However, did you know that there are a variety of them ranging from super sticky to full adhesive to pop-up notes? Even the original Post-it notes now come a wide assortment of colors. And there's also Recycled Notes that are made from 30% recycled paper. These are my favorite because they're a little larger than the usual Post-it Notes and come lined for easy writing.
Next are the labels and tabs. The Label Pads are fully adhesive and can be used to label books and tablets. Just write, peel and stick. Then there's the Filing Tabs for organizing your file folders. I like that they come in 4 different colored labels so I can differentiate by just a glance. The Flags can be used to make pages in a book that you want to come back to later and the Note Tabs give you a little extra room to make notes. This is a great idea especially if you're borrowing the book or want to resell it one day.
Pockets are another great way to keep you organized. We receive a small pack and a letter-sized pack both of which come with 3 pockets each. The Small Pockets are completely adhesive so you can attach them to the front of your tablet or folder. It's a great way to keep smaller pieces of paper all in one place since there's a closure on the front. The Letter-Sized pockets can be attached to your wall to keep all your important things handy . . . theater tickets, bills, coupons, etc. Both of these products removes cleanly without damaging surfaces.
Finally, why not show off your Post-it Sticky Notes with a cute dispenser? We received a Wall Mounted Dispenser for Pop-up type Post-it Notes as well as a cute Apple designed one. This Apple dispenser would make a great teacher gift!
Stop by their website and check out what you've been missing!
Connect with Post-it Brand:
This post was written for Post-it Brand who provided the complimentary products in exchange for my honest opinions.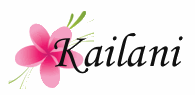 Earth Day may have come and gone but that doesn't mean that you have to stop taking care of the environment. My girls have learned all about the three R's at school – reuse, reduce, recycle – and they've been doing their part to make a difference. There are also lots of companies who have taken great strides to reduce their carbon footprint including the Post-it Brand.
The Post-it Brand has launched three new sustainable Post-it Note Color Collections made from eco-friendly materials, to help green your organization routine.
Sunwashed Pier – Cool and effortless hues
Tropic Breeze – Carefree and calm colors

Farmers Market – Lively and fresh bursts of color
Each of these color collections are made from 100% recycled paper (30% postconsumer content) with the Sunwashed Pier having a unique plant-based adhesive. This means that not only do these new Post-it Brand colors look great but they're also great for the environment. Each 3″ x 3″ Post-It pad comes with 100 sheets each as well as their famous sticky band.
We really like these new colors! They make it so much easier to color-coordinate our schedules with each member of the family picking their favorite hue. Then when we have to leave a note up for someone or label an event on the calendar we just use their assigned color. Makes communicating and organizing so much easier.
So the next time you're at your favorite office supply store, stock up on these new Post-it Brand Recycled Notes. You'll be helping the environment and getting organized all at the same time!
Connect with Post-It Brand
This post was written for 3M who provided the complimentary product in exchange for my honest review.