Living in Hawaii, we're fortunate to have beautiful weather pretty much year-round. And our family is like most local ones where we usually spend our days either at the beach or the pool. That's why I always make sure that the kids have a least 3 swimsuits hanging in their closet.
Recently, we were introduced to Snapper Rock . . .
Snapper Rock swimwear provides an Ultra Violet Protection Factor of 50+ which is about as high as it goes!.  What makes the fabric provide sun protection is due to the fabric itself – the denser the weave of the fabric, the more sun protection it offers. Other factors such as color, and whether the fabric is wet or dry also play a part in the sun protection, but all Snapper Rock swimwear whatever the color, wet or dry blocks 98% of all harmful rays. So you can rest assured you children will not be getting sun burnt whilst wearing Snapper Rock.

courtesy of Snapper Rock
Sunscreen is a must. I insist that my kids protect their skin whenever they're outdoors. So the fact that Snapper Rock swimsuits can provide an extra protection for my family I'm all for it.
We received Tankini – Daisy Strip swimsuit for Kaila and have been in love with it since the first time she put in on. In fact, it's the only swimsuit she wants to wear. She likes the bright fun colors and the comfortable feel. The seams are stitched flat so there's no scratchy or pokey threads. The 80% Nylon, 20% Elastane material is stretchy which makes it easy for Kaila to put on her suit by herself.
However, what I like is that the swimsuit has held it's color and shape through the many washings it's received since we first got it a few months ago. I can tell that this swimsuit is going to last a very long time.
So if you're looking for a swimsuit that's not only cute but also functional and durable, check out Snapper Rock and all the styles they have available. You're sure to find one that you love, too!
Connect with Snapper Rock:
 This post was written for Snapper Rock who provided the complimentary swimsuit in exchange for our honest review.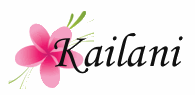 Over the weekend we had the opportunity to attend the advance screening of Cloudy with a Chance of Meatballs 2 in 3D at Ward Theaters.
My kids loved the first movie so I had a feeling they would enjoy the sequel as well. And they did. In fact, even I had a great time!
Cloudy with a Chance of Meatballs 2 picks up where Sony Pictures Animation's 2009 hit comedy left off.  Inventor Flint Lockwood's genius is finally being recognized as he's invited by his idol Chester V to join The Live Corp Company, where the best and brightest inventors in the world create technologies for the betterment of mankind.  Chester's right-hand-gal – and one of his greatest inventions – is Barb, a highly evolved orangutan with a human brain.  It's always been Flint's dream to be recognized as a great inventor, but everything changes when he discovers that his most infamous machine (which turns water into food) is still operating and is now creating food-animal hybrids – "foodimals!" With the fate of humanity in his hands, Chester sends Flint and his friends on a dangerously delicious mission – to battle hungry tacodiles, shrimpanzees, hippotatomuses, cheespiders and other food creatures to save the world again! 

Courtesy of Columbia Pictures
Since the movie picked up where the last one left off it was a good thing that they gave a brief overview of what had happened previously. I liked that there were all the same characters with the introduction of some pretty funny new ones. My kids loved all the food animals and their clever names . . . tacodiles, cheespiders, etc. and it was actually kind of funny that a tomato was sad that he was called just a tomato. Our favorite was Berry the Strawberry who kind of got attached to the group and followed them around the forrest.
The main message of this film was the value of family and friendship. Jobs, money & prestige all come and go but in the end it's your loved ones that you can really count on. It's a great value to instill in children and something that I want my girls to cherish.
Cloudy with a Chance of Meatballs 2 opens in theaters on September 27, 2013. Take your family to see it!
Connect with Cloudy with a Chance of Meatballs 2:
This post was written for Columbia Pictures who provided the complimentary tickets.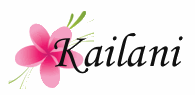 If you haven't yet heard of the mega popular game, Angry Birds, you must have been living under a rock for the last couple of years. Even my parents, who don't own a single smart phone or tablet has heard of these flying attack creatures. So it was only a matter of time until the game expanded into other areas like clothing, memorabilia, and of course tangible games. So when we had the opportunity to review Angry Birds Star Wars AT-AT Attack Battle Game ($34.65) the girls were so excited!
The Angry Birds Star Wars app comes to life! This line of Hasbro toys captures all the launching and destroying fun of the app in physical form and features your favorite Star Wars characters re-imagined as high-flying Angry Birds and villainous pigs! Stack, launch, and destroy with the AT-AT Attack Battle Game, which includes 21 blocks to create the massive, signature AT-AT, a Lightsaber launcher and 12 Angry Birds Star Wars figures – including two that are exclusive to this set! Players can also unlock Angry Birds Star Wars in-app content with a special code in each pack.

Courtesy of Hasbro
The game came with 12 figures, 21 blocks, 8 AT-AT pieces, 1 Lightsaber launcher and instructions.
There weren't any real set-up requirements. All we had to do was balance the blocks onto the platform in any fashion we wanted and place the Star Wars figures on top. 
Then we loaded the Lightsaber launcher with an Angry Bird and let it fly!
It took a little practice but Kiana was knocking down those blocks in no time.
The only thing is that you need a hard surface to build your platform. Since our place is carpeted I had to use a tray stand as our base. I thought that maybe it would make it harder for Kiana to launch her birds but she seemed to do just fine. It was also a bit of work to build the blocks since the slightest movement could make them all come tumbling down. But the girls felt that the challenge was part of the fun.
This game has become a big hit with my girls . . . bringing Angry Birds to life. They've been playing with it throughout the day and don't show any signs of slowing down. Angry Birds Star Wars At-AT Attack Battle Game would make a great gift for any Angry Birds fan.
Connect with Hasbro Game Night:
This post was written for Hasbro who provided the complimentary item in exchange for my honest review.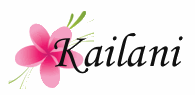 Some of our family's favorite movies come from DreamWorks Animation studios . . . Shrek, Kung Fu Panda, How to Train Your Dragon, and of course Madagascar. For a limited time, your family can enjoy great entertainment by purchasing specially marked boxes of General Mills cereals which will include a DVD with fun episodes, behind the scenes footage and bonus material from these favorite DreamWorks Animation movies.
We recently received a gift pack containing all 4 sampler DVDs,
2 CROODS books,
and a movie reel tin filled with movie time snacks.
The kids were so thrilled that they couldn't wait until the next movie night so we decided to have a little matinee showing instead.
Our favorite was the Kung Fu Panda DVD because of the episode "The Princess and the Po". The little princess was a little bratty in the beginning but with Po's help she learns the true meaning of friendship.
We really liked these movie shorts and special features. It let us enjoy our favorite movies without a lot of time commitment. Hurry and collect all four!
"Disclosure:  The information, products and General Mills gift packs were provided by General Mills through MyBlogSpark."