Seeing all the news about the toxins that can be in plastics these days, I'm just a little bit concerned about the containers I use to store my food in.  Enter Bormioli Rocco Glassware products.
With generations of history in glass making, this Italian company has come up with some fresh and fun designs that get the job done in a modern, safe, and economical way.
The Frigoverre glass storage containers come as singles or sets of 2 or 3 to meet all your storage needs.
My Review
We received a three piece set that would be perfect for lunches.  The three different sizes could easily hold a main dish and two sides.  However, we don't have any need for take out lunches so we use them to store our leftovers.  Because they are glass I can easily reheat the food and then serve it to my children.  My older son likes to eat right out of the container because of its fun snowflake design.
They recommend opening the lid before microwaving, but the lid is plastic so I wouldn't put it in the microwave at all.  The edges are soft to get a great seal and keep your food fresh longer as well as open easily.
There is also a little frosted glass section on the side that you can write on with a pencil.  It then washes off easily for your next use.  Perfect for dating your leftovers so you know how old they are!  Or maybe that's just me…
If you're looking for some fun, safe glassware to replace your plastics may I suggest you see all the options that Bormioli has to offer?  There are some very gorgeous "grown up" products as well!
To view Bormioli Rocco's products I recommend you look them up on Amazon as I have consistently had a hard time getting their webpage to load.
This post was written for Bormioli Rocco who provided the complimentary products in exchange for my honest review.
Since DH and I work an opposite schedule it's very rare that he's around when I need simple things done around the house. Most of the time I can figure out a way to do it myself but there are times when I need his height to reach things that are higher up. Case in point . . . decorating our 9 foot Christmas Tree. I just couldn't reach around the top to place the string of lights.
Luckily, I had the Little Giant Xtreme Ladder ($359.80) to help.
PRODUCT DESCRIPTION
Little Giant Ladder Systems, maker of the original articulating ladder, unveiled a new Little Giant XtremeTM multi-use ladder—the result of 40 years of innovative engineering. Versatile and easy to use in multiple positions and heights, the Little Giant Xtreme easily converts to a stable, wide-flared extension ladder, a multiple-height A-frame stepladder, a 90- degree ladder, a staircase ladder, and a time-saving trestle-and-plank scaffolding system. Now the flagship of the Little Giant Ladder Systems product line, the lightweight Little Giant Xtreme is easy to handle and adjust for projects around the house or on the job.
OUR REVIEW
Talk about a versatile ladder. When I initially watched their commercial I wondered if the Little Giant Xtreme was really as good as they made it sound. I'm sure we've all had experiences where purchased something we saw on television only to be disappointed when it finally arrived. Well, the Little Giant Xtreme Ladder actually exceeded my expectations.
Now, I have to say that it is a pretty heavy ladder and everything seemed so solid that I was a little hesitant about trying to make any kind of adjustments. But I just took it slowly and it worked just like it was supposed to. The great thing is that I was able to safely reach the top of the tree without standing on a stool and trying to reach over hoping I wouldn't fall over. What normally took me a while to do now took half the time because I didn't have to keep getting off the stool and repositioning it. This year I actually enjoyed putting up the tree lights!
The Little Giant Xtreme Ladder can be changed into various types of ladders: A-frame, Staircase, 90 degree, Extension, and Scaffolding.
To make all these transformations I just needed to unlock either the appropriate Quad-Lock Hinges or Rock Locks, move the ladder into the position that I needed, and lock everything in place. It really was that simple.
And if that's not enough, each of these different positions can also be adjusted for the perfect height. There is also an AirDeck Workstation which can be easily attached and used to hold your tools, supplies, and even a drink handy. No more going up and down the ladder to get things that you need. No more balancing your tools on the ladder rungs and hoping that they don't fall off.
Some other great features are the Tip & Glide Wheels which made it so much easier to move the ladder around. Without it I would be so worried about scratching my wood flooring. Plus, like I mentioned earlier the ladder is a little on the heavier side so it's really nice to have these handy wheels.
The Little Giant Xtreme Ladder has given me the freedom of doing more things around the house by myself rather than waiting for my husband to come home from work. I love the feeling of independence and accomplishment this ladder provides. Plus, it's so safe that I even let Kacie & Kiana climb on up to decorate the top area of the tree.
Our next project will be painting the outside of the house and I know the Little Giant Xtreme Ladder will prove to be invaluable.
For more information about the Little Giant Xtreme Ladder, stop by their website or follow them on Facebook and Twitter.
This post was written for Little Giant Ladder Systems who provided the complimentary product in exchange for my honest review.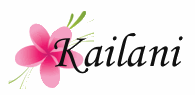 Are you looking for a way to hang something on your door without it getting in the way of you shutting your door or causing your door to get scratched?  If so you should check out the Zip n' Hang.
What is a Zip n' Hang? It is "The World's First Adjustable Over-The-Door Hook That Won't Damage Your Doors."   It is great product to help you hang just about anything from the back of your door.  It also can hold up to 20 lbs.  The Zip n' Hang comes with two different hooks.  A smaller size to hang little things such as a backpack or towel and a larger one to hang wreaths. You also do not need any tools and adjusting it is easy.
You can see in the above picture that all you need to do is press the button and hold it while pulling the two lines.  Then you place the flexible tubes on each corner of the back of the door.  If you  need to adjust it to a different height all you have to do is push the button and let the Zip n' Hang go up or pull it down to your desired spot.
In this picture you can see the flexible tubing placed fully on the back corner of the door.
If you need to change hooks on your Zip n' Hang all you have to do is unscrew the hook and screw the other hook in.  I used the small hook for my wreath because it had a nice wire part in the back that the smaller hook fit in.
I am really happy with the Zip n' Hang.  There is no metal to scratch your door and your door closes with ease.  Using a metal hanger over the door I have found it hard to shut the door.  Also I have heard it scrape the door frame when using the metal hanger.
So if you are looking for an easy way to hang things without damaging your door then you should check out the Zip n' Hang.  It really is easy to use.
The Zip n' Hang can be purchased on the site for $12.99.  Additional accessories can be purchased also here.
*Note this is my honest opinion of the product above.  I was not paid for my review.
We've all heard of Better Homes & Gardens (BHG) but did you know that they have their very own product line at Walmart? Everything from kitchen items to comforters to wall decor and now beautiful holiday items. We recently had the opportunity to select a few of our favorites that we thought would make great holiday gifts.
Our first choice was the Poinsettia Tablerunner ($15.97). This is the perfect addition to any dining table for everyday use or for holiday parties. It measures 14″ x 72″ and is made from 100% machine washable polyester so you know it's easy to clean. But the best part is how pretty it is!
The fabric has a satiny finish to it and the detailed embroidery is very well made. By looking at it you would never guess how affordable it is!
Next was the Mistletoe Bowl ($11). This 10″ diameter serving bowl is a great way to showcase a delicious holiday entree, salad or dessert. It's made from heavy ceramic and just feels like a real quality bowl. There are beautiful paintings of mistletoe around the sides as well as a red trim on the rim.
I also like how one of the mistletoe spills over to the inside of the bowl. Very pretty!
Finally, we chose the Mistletoe Red Linen Napkins ($2.98 for 2). It's all about the details and these gorgeous linen napkins will put the finishing touches on your holiday table.
They measure a square 18″ x 18″ and is made from a machine washable polyester material. What I really like is the deep red color. I'm not a real fan of red but this shade is so rich looking and really accents the rest of the BHG holiday items I received.
So whether you're hosting your own holiday event or are looking for great gift ideas, check out the Better Homes and Gardens collection at Walmart.
This post was written for Better Homes and Garden who provided the complimentary items in exchange for my honest review.