Even though a lot of my friends are moving away from landlines, my family refuses to give it up. I just like the idea of having a stationary phone system in my home that stays in one place. Plus, with my kids always on my iPhone playing games and watching videos I've been known to miss a call or two. However, I do like the freedom that a cell phone has where I can use a bluetooth device and stay on the move.
Well, with the new VTech Handset Cordless Answering System ($99.95) I just got the best of both worlds!
Refined style and innovative features define the VTech LS6475-3 cordless phone system. With two handsets and a DECT 6.0 cordless headset, you can have a private hands-free conversation anywhere at home.

courtesy of VTech
We received a unit to try out for ourselves which came at a perfect time since our current phone seemed to be on it's last leg. The box came with the following items:
(2)  Handsets
Telephone Base
Handset Charger and Charger Adapter
(2) Handset Battery
(2) Handset Battery Compartment Cover
Telephone Base Power Adapter
Cordless Headset with Earbud attached
(3) Ear Hooks
(3) Additional Earbuds
Telephone Line Cord
Head Band
User Manual
Quick Start Guide
I liked that it came with absolutely everything I needed to get started . . . including the telephone line cord. Instead of grabbing the User Manual I decided to take a look at the Quick Start Guide first. It gave me an overall view of how to get started and I had my phone hooked and charging in about 5 minutes.
First, I just telephone base power adapter and telephone line cord into the appropriate ports on the bottom of the telephone base. Then I plugged the power adapter into a wall outlet and the telephone line cord into the telephone wall jack.
Next, install the battery into the handset by plugging in the batter connector into the socket inside the handset battery compartment. Place the battery inside the handset and slide the battery compartment cover on. Make sure that it locks in place.
Finally, place the handset and cordless headset into the appropriate slots on the telephone base. It is recommended that you completely charge both items before the first time you use them.
TELEPHONE BASE
Our previous phone was also a VTech so we were already pretty familiar with the handset and telephone base. Basically, when you receive a message the number of unheard messages will flash on the display. Once you listen to them the total number of messages that are being stored will now be on the display. You can press delete at any time while listening to the message. I really like that I don't have to listen to the entire message before deleting it. Plus, this phone lets me delete all my stored messages at once rather than one by one like my previous system.
I also like that there's a "Find Handset" button to locate a missing handset or headset. With 3 kids who love to play around with the phone I'm always on the hunt for misplaced handsets.
HANDSET
The handset is packed with handy features that make communicating so much easier:
Charge light – illuminates when the phone is charnging
Volume to increase or decrease the sound
Directory – store up to 50 names/numbers for easy retreival
Mute button
Flash button to answer a call waiting call
Speakerphone button
Redial/Pause button
CID – Review the caller ID list. You're also able to make a call using the CID list.
Push to Talk (PTT) – one-to-one or one-to-group broadcast
EQ – adjust the audio quality depending on your surroundings
One of my favorite features from the above list is the Directory. This allows me to make quick calls without having to consult my personal phone book. All I had to do was look up the name and hit send. That's it! I also liked the Push To Talk option since we live in a 2-story home and the kids are always upstairs or in different rooms. It was so easy to call everyone to dinner with the one-to-group broadcast. I just pushed on the button located on the side of the handset and talked to everyone at once. The reception was very clear and they were all downstairs at the dinner table in seconds. Finally, the CID log was very helpful for those times when the phone would ring but the person wouldn't leave a message. This happens a lot when Kacie's friends call. This way we could still see whose calls we missed.
We found the handset to be very lightweight and comfortable to hold. It was also user friendly with everything labeled and easy to use. We probably could have figured out how to use it even without the Quick Guide.
CORDLESS HEADSET
For the headset you have 2 options – ear hooks or head band. Hubby preferred the ear hooks because it was so unintrusive that he almost forget he was wearing it. The ear hooks come with 3 different sizes of earbuds so you'll be able to find the perfect fit. To use it, just attached the desired earbud onto the ear hook then snap the ear hook onto the cordless headset.
For me, I prefer the head band because I can't wear things that hook over my ear . . . it's just the way my ears were made. To use the head band I just had to snap on the cordless headset and I was ready to go. The head band is lightweight,  adjustable and fits very comfortably. I like that it doesn't have a tight fit because I tend to get headaches that way.
The cordless headset itself has an on/off button, volume control, rotating clip, mute/flash button, earpiece, and microphone. The first time I tried it out I had my husband call me on his way home from work. I already had the headset attached to the headband and was waiting for the call. When the phone rang I just pushed the on/off button briefly and we were connected. I was surprised at how good the reception was. Hubby couldn't tell if I was on the headset or the handset . . . which is a good sign. I could also hear him very clearly.
Another feature of this phone that I appreciated was the Voice Announce Caller ID which audibly announces the name and number of the caller on all of the handsets and base unit. Yes, I'm a screener and we do have the service where the name and number is shown on our television set when a call comes in. But what if we're watching a video or the television is not on, or I'm in another room? Now I don't have to run to the handset only to see it's some telemarketing person. Love it!
I could go on and on about the VTech Handset Cordless Answering System but I think you get the gist of it. It's so packed full of features that I can't think of anything else I'd add on . . . except maybe someone to talk for me while I telepathically send my message. Maybe one day . . .
Until then, stop by VTech and check out this and other equally cool phones in their product lineup. There's sure to be one to fit your needs.
Connect with VTech:
This post was written for VTech who provided the complimentary product in exchange for my honest review.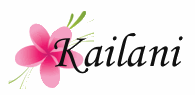 If you're tired of the same old bags, you have to check out Forever Frogs. They specialize in custom designed backpacks, messenger bags, lunch sacks and drawstring bags.
Forever Frogs is a company founded on the strength and determination of a 5-year old little girl with brain cancer named Payton Makenna Wright. During her battle with brain cancer including long hospital stays and weeks without playing with her friends, her mom gave her a small silver frog in the hopes of cheering her up. Payton loved it and carried it around in her pocket always. She would tell everyone that it gave her the strength to fight her cancer. Payton lost her battle in May 2007.

Forever Frogs was started to honor Payton's life by three moms and Payton's best friend Brooke. We've lovingly placed a frog on every handmade bag to remind us of her.

courtesy of Forever Frogs
At Forever Frogs, it's all about individual style. Just select the bag that you want and build it from the ground up. You get to choose the color/design of the fabric, pocket, straps, inside vinyl lining, and even the zipper! You can also add personalized embroidery to make your bag truly unique.
We received the Lunch Bag ($27) and was very impressed with the quality and workmanship. The canvas-like material felt very thick and durable. I also liked the bright colors and the way the main portion of the bag contrasted with the large outer pocket.
It has a wide bottom so you have lots of room for drinks and other bulkier food items yet it also fold flat for easy storage.
The inside vinyl lining makes it easy to clean. Just wipe away the spills and you're ready to go again.
The only thing I would suggest is to have the option of replacing the shorter handles for a longer shoulder one. I usually carry things over my shoulder to keep my hands free for dealing with the kids or carrying other items.
Other than that, we really liked the Forever Frogs Lunch Bag. Kiana has been begging me to make her home lunch and this bag is the perfect way for her to take her meal to school. And since it folds up nicely, she can just stuff it into her backpack when she's done. It's also a great way to bring along drinks and snacks whenever the kids and I head out to the park.
So the next time need to transport items, don't use a boring old generic bag. Use one that you designed yourself at Forever Frogs. Show off your style and individuality!
Don't mind the chocolate pudding on her face!
A portion of each sale goes to The Payton Wright Foundation.
Connect with Forever Frogs:
This post was written for Forever Frogs who provided the complimentary item in exchange for my honest review.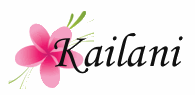 Seeing all the news about the toxins that can be in plastics these days, I'm just a little bit concerned about the containers I use to store my food in.  Enter Bormioli Rocco Glassware products.
With generations of history in glass making, this Italian company has come up with some fresh and fun designs that get the job done in a modern, safe, and economical way.
The Frigoverre glass storage containers come as singles or sets of 2 or 3 to meet all your storage needs.
My Review
We received a three piece set that would be perfect for lunches.  The three different sizes could easily hold a main dish and two sides.  However, we don't have any need for take out lunches so we use them to store our leftovers.  Because they are glass I can easily reheat the food and then serve it to my children.  My older son likes to eat right out of the container because of its fun snowflake design.
They recommend opening the lid before microwaving, but the lid is plastic so I wouldn't put it in the microwave at all.  The edges are soft to get a great seal and keep your food fresh longer as well as open easily.
There is also a little frosted glass section on the side that you can write on with a pencil.  It then washes off easily for your next use.  Perfect for dating your leftovers so you know how old they are!  Or maybe that's just me…
If you're looking for some fun, safe glassware to replace your plastics may I suggest you see all the options that Bormioli has to offer?  There are some very gorgeous "grown up" products as well!
To view Bormioli Rocco's products I recommend you look them up on Amazon as I have consistently had a hard time getting their webpage to load.
This post was written for Bormioli Rocco who provided the complimentary products in exchange for my honest review.
Since DH and I work an opposite schedule it's very rare that he's around when I need simple things done around the house. Most of the time I can figure out a way to do it myself but there are times when I need his height to reach things that are higher up. Case in point . . . decorating our 9 foot Christmas Tree. I just couldn't reach around the top to place the string of lights.
Luckily, I had the Little Giant Xtreme Ladder ($359.80) to help.
PRODUCT DESCRIPTION
Little Giant Ladder Systems, maker of the original articulating ladder, unveiled a new Little Giant XtremeTM multi-use ladder—the result of 40 years of innovative engineering. Versatile and easy to use in multiple positions and heights, the Little Giant Xtreme easily converts to a stable, wide-flared extension ladder, a multiple-height A-frame stepladder, a 90- degree ladder, a staircase ladder, and a time-saving trestle-and-plank scaffolding system. Now the flagship of the Little Giant Ladder Systems product line, the lightweight Little Giant Xtreme is easy to handle and adjust for projects around the house or on the job.
OUR REVIEW
Talk about a versatile ladder. When I initially watched their commercial I wondered if the Little Giant Xtreme was really as good as they made it sound. I'm sure we've all had experiences where purchased something we saw on television only to be disappointed when it finally arrived. Well, the Little Giant Xtreme Ladder actually exceeded my expectations.
Now, I have to say that it is a pretty heavy ladder and everything seemed so solid that I was a little hesitant about trying to make any kind of adjustments. But I just took it slowly and it worked just like it was supposed to. The great thing is that I was able to safely reach the top of the tree without standing on a stool and trying to reach over hoping I wouldn't fall over. What normally took me a while to do now took half the time because I didn't have to keep getting off the stool and repositioning it. This year I actually enjoyed putting up the tree lights!
The Little Giant Xtreme Ladder can be changed into various types of ladders: A-frame, Staircase, 90 degree, Extension, and Scaffolding.
To make all these transformations I just needed to unlock either the appropriate Quad-Lock Hinges or Rock Locks, move the ladder into the position that I needed, and lock everything in place. It really was that simple.
And if that's not enough, each of these different positions can also be adjusted for the perfect height. There is also an AirDeck Workstation which can be easily attached and used to hold your tools, supplies, and even a drink handy. No more going up and down the ladder to get things that you need. No more balancing your tools on the ladder rungs and hoping that they don't fall off.
Some other great features are the Tip & Glide Wheels which made it so much easier to move the ladder around. Without it I would be so worried about scratching my wood flooring. Plus, like I mentioned earlier the ladder is a little on the heavier side so it's really nice to have these handy wheels.
The Little Giant Xtreme Ladder has given me the freedom of doing more things around the house by myself rather than waiting for my husband to come home from work. I love the feeling of independence and accomplishment this ladder provides. Plus, it's so safe that I even let Kacie & Kiana climb on up to decorate the top area of the tree.
Our next project will be painting the outside of the house and I know the Little Giant Xtreme Ladder will prove to be invaluable.
For more information about the Little Giant Xtreme Ladder, stop by their website or follow them on Facebook and Twitter.
This post was written for Little Giant Ladder Systems who provided the complimentary product in exchange for my honest review.