If you have young children then I'm positive you have a stash of bandages in every size, shape and color. What is it with bandages that makes a child feel better the instant it's applied? My problem is that we haven't really found any bandages that could withstand the amount of time my children spend in the water. So when the Nexcare Brand asked if we wanted to give their waterproof bandages a try I figured . . . why not?
Since my youngest loves bandages and is at the pool pretty much every day I knew she would be the perfect kid to try it out. The result? Nexcare Waterproof Bandages hung on through all the sweating, swimming and playing.
And if it could withstand all of that then just imagine how much germs and dirt was kept away from her cut as well.
The Nexcare Brand recently hosted a campaign called "What Will Nana Do Next?" where they invited Americans to submit their ideas on what type of challenging activity Nexcare Nana (87-year old stuntwoman and unexpected product tester) should participate in next. The example ideas were:
Dirty Diving
Shark Tank
MotoX
The winning idea will be made into a video and released to the public in September.
So if you're looking for a bandage that can withstand everything your kids will put it through check out Nexcare Waterproof Bandages. It's the only one our family needs.
Connect with Nexcare:
Nexcare™ Brand Facebook: https://www.facebook.com/Nexcare
Nexcare™ Brand Twitter: @Nexcare
Nexcare™ Brand Instagram: @Nexcare
Nexcare™ Brand YouTube: https://www.youtube.com/user/nexcare
Campaign Hashtag: #NexcareNana
This post was written for 3M who provided the complimentary product in exchange for this honest review. #sponsor #ad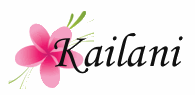 For some kids, batteries hold a certain kind of mystery. They're not really sure what they do but they know that it makes all their electronic toys run smoothly. On a normal day, I usually have no problems with opening a package of batteries but there are times when I'm in a rush and for some odd reason my battery packaging refuses to cooperate. So when I heard about the new Energizer child-resistent packaging which is also easy for parents to open . . . I knew they had a winning combination.
Now, my kids have never really shown an interest in batteries but I do appreciate that Energizer creates a packaging that helps prevent children from swallowing the tiny coin batteries.
Energizer led the industry by being the first to voluntarily develop packaging for its 20 millimeter coin lithium batteries that meets the Consumer Product Safety Commission's (CPSC) strict guidelines for child-resistant packaging.  They also developed a national awareness campaign in partnership with Safe Kids Worldwide called The Battery Controlled, which works to alert parents and caregivers to the dangers of swallowing coin lithium batteries. Identifying ways its products can help keep families safe is part of the Energizer commitment to designing its products with people in mind and investing in programs that have a positive impact on the world. that's positivenergy™

If it is suspected that a child has swallowed a coin lithium battery, it is important to go to the emergency department immediately. For more information on child safety and coin lithium battery safety, please visit nsc.org, www.energizer.com, TheBatteryControlled.com and www.poison.org/battery. 

Courtesy of Energizer
We received a few packages of the Energizer batteries to try out for ourselves. I've always had a pet peeve when it comes to nearly impossible to open packaging. I swear I've nearly severed a few fingers on Christmas morning. So I really appreciated how easy it was to open up these batteries. For some of the batteries I didn't even need a scissors to help me.
The CPSC imposes strict guidelines to determine if a packaging qualifies as effectively child-resistant. The packaging is tested with groups of children ages 42-51 months and also with senior adults ages 50-70. For a package to be child-resistant, a total of 80% of the children tested must not open the package in a full 10 minutes of testing. To make sure that adults are able to use a child-resistant package properly, 90% of adults tested have up to five minutes, and then another minute in a second test, to open and close the package (if applicable) so that it is child-resistant again.
As parents, the safety of our children should be our number one concern. It's nice to know that Energizer is taking steps in helping us ensure that our kids are safe from ingesting harmful items.
Connect with Energizer:
WIN IT!
How would you like to win an Energizer Prize Pack which includes:
Two (2) packages of Energizer Coin Lithium batteries
One (1) Energizer LED Nightlight (winner's choice between Sleeping Beauty or Cars)
One (1) Energizer Weatheready 2-in-1 LED Light
To enter:
Just mention in comments before midnight, October 9th one way you keep your kids safe from ingesting batteries. That's it!
A random winner will be selected and notified via email shortly thereafter.
The winner will then have 48 hours to claim their prize.
To earn extra entries, you may do one or all of the following. Each one counts as an extra ticket but you must leave a separate comment for each one.
Subscribe to An Island Life's feed.
Follow An Island Life on Twitter.
Follow Energizer on Twitter.
Tweet this giveaway (once daily). Enter to win an @Energizer Prize Pack! @Kailani #giveaway  http://islandlife808.com/?p=37685
Already a fan of the Energizer Facebook page.
Already a fan of An Island Life on Facebook.
Follow me on Pinterest.
Place our button in your sidebar.
Mention this giveaway on your blog with a link back here.
This giveaway is open to US addresses. Good luck!
This post was written for Energizer who provided the complimentary prize pack as well as additional items as compensation.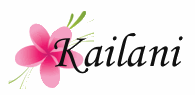 With Summer in full swing, my kids are spending a lot more time outdoors and getting into everything. Of course, this means more exposure to germs and other messes. When they come in I always make sure they wash their hands with soap and water. However, it's always been on the back of my mind . . . exactly how clean are my towels? Well, Kleenex has come up with a great solution. Kleenex Hand Towels.
Did you know that in the U.S. alone, people dry their hands on cloth bathroom towels approximately 200 billion times per year? That's a lot of hand washing. Single-use bathroom towels help reduce the spread of germs as compared to re-usable towels, providing consumers with a product that gives them a hygienic solution. To show consumers the difference, Kleenex Hand Towels placed a hand-washing station in the middle of busy Central Park in New York City. The reactions of those who interacted with the hand washing station were priceless as people clearly preferred Kleenex Hand Towels over the others.

Courtesy of Kleenex
We received a few boxes of the Kleenex Hand Towels to try out for ourselves and I really liked it. Not only were the hand towels soft and lint-free but I really appreciated the fact that I didn't need a special box holder or dispenser to use it. I just placed on my towel rack and I was ready to go. My only observation was that maybe the logo should have been printed upside down on the box so it would be right side up when in place? Just a thought. Other than that, it worked great! And it gave me peace of mind knowing that when my kids wash their hands that they stay germ-free.
So what about you . . . what would you prefer? Cloth or clean? We choose CLEAN!
Connect with Kleenex:
I received free product samples and other goodies from Kleenex Hand Towels to do this review.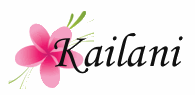 When you think of Hawaii you probably don't think about cold weather. However, when the thermometer dips into the lower 60′s (yes, I know that's not cold compared to other places) our family tends to break out the heavy blankets. So this year, we're participating in the Better Home and Gardens"Get Cozy, Give Back" photo contest for charity.
Show us how you get cozy and we'll share the warmth by donating $500 in Walmart gift cards to the Children's Miracle Network for each 250 pictures we receive.  Plus, the top 5 favorite photos will have 15 Better Homes and Gardens royal plush blankets donated in their name to their local children's hospital.   Those 5 favorite photos will also be posted to the BHG Live Better Facebook page. So, upload your photos and share with your friends, family and readers!!!

Courtesy of BHG
We received a WalMart gift card to purchase a cozy BHG blanket of our choice. When we got to the store I was surprised to see how many different designs there were to choose from. Did I want something I could use year-round or a blanket from their holiday collection?
In the end I decided to let Kacie choose one and she selected this cute black and white design. Perfect!
What I really liked about this blanket was how soft and truly cozy it was. This Plush/Sherpa Throw is 100% Polyester and measures approximately 50″ x 60″. And since I have 3 kids who tend to get pretty messy at times the fact that it's machine washable is definitely a plus!
So how did we end up using our blanket the very first time we unwrapped it? Snuggled up during our nightly storytime reading. The kids . . . and I loved it! In fact, they were all debating on who would take the blanket to bed with them. Of course, I settled the argument by offering to take it myself.
So stop by the Better Homes and Garden Facebook page and upload your photo for charity!
Connect with BHG:
This post was written for Better Homes and Gardens who provided the complimentary WalMart gift card.