When you mention Christmas to my kids some of the things that come to their minds are Santa, presents, and of course . . . candy canes. Like most kids, they love all the holiday candies and thanks to Nestle our family is pretty much set for Christmas and beyond. We recently received a shipment of a variety of their new holiday packaged sweets and we've been in Heaven trying them out. Yes, I said "we" . . . I have a serious sweet tooth, too.
One of the great things about these Nestle candies is that not only are they great to serve as-is, you can also use them to decorate your holiday baking. One of my favorite is the Chocolate Chip Cookies Sleds:
Ingredients:
1 package (16.5 ounces) NESTLÉ® TOLL HOUSE® Refrigerated Chocolate Chip Cookie Bar Dough
1/3 cup ready-to-use white frosting
20 (5 1/4-inch) WONKA SweeTart Candy Canes
NESTLÉ and WONKA assorted Holiday Candy
Edible white glitter (optional)
Directions:
PREHEAT oven to 325° F. Grease or foil-line a large baking sheet.
PLACE whole bar of dough on prepared baking sheet. Allow to soften for 5 to 10 minutes. Using fingertips, pat dough gently to form an 11 x 8-inch rectangle.
BAKE for 18 to 20 minutes or until light golden brown. Cool on baking sheet for 10 minutes; remove to wire rack to cool completely. Gently slide cookie onto cutting board. Trim edges of rectangle as needed.
CUT cookie into 4 x 2-inch rectangles, or to about the length of the candy canes you will be using. (Cut in half lengthwise and you should have 2 long rectangles that are 4 inches wide. Cut each long rectangle into 5 pieces. This should give you ten 4 x 2-inch rectangles.) Use about 1 teaspoon frosting on backside of cookies to attach candy canes (1 teaspoon per candy cane should do). Let stand for 30 minutes or until set. Once set, turn the sled over so the candy canes are on the bottom.
SPRINKLE sled with glitter (to look like snow), if desired. Fill sled with candies.
Cook's Tip: You can make mini-sleds by using mini candy canes and cutting cookies into smaller rectangles. Also, if you would like to personalize the sleds with your child's initial, pipe it on. Here's how: Add frosting to small plastic food storage bag, snip off tiny corner from bag and pipe initial onto cookie. Be sure to let it dry before adding any candy cargo!
But if you're in a crunch for time, do what I do and just toss a selection of these candies into a festive bowl and have them out for when the guests arrive.
Just make sure you keep an eye on the kids or you'll find the bowl empty before you know it!
So this holiday season, stock up on your favorite Nestle candies and enjoy the sweeter side of Christmas.
Connect with Nestle Kitchens:
This post was written for Nestle who provided the complimentary product.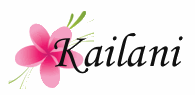 With Easter right around the corner the girls are already starting to think of egg hunts, chocolate bunnies, and rabbit ears. For us, it's also time to get photos taken with the Easter Bunny in their new Spring dresses.
We recently had the opportunity to check out the Easter selection on the Chasing Fireflies website and was so impressed with their beautiful selection. Not only do they have outfits but they also have Easter decor, games, and basket goodies. However, we decided on an outfit because their dresses are so gorgeous and something you just can't find in the stores. After much consideration we chose the Bunny Hop Dress for Kiana.
When we received our dress the first thing I noticed was how absolutely soft it was. The 100% machine washable cotton feels very comfortable to the touch and Kiana just loves wearing it. She said she also likes that there are no itchy tags on the collar.
Looking at the dress I can tell that it's made with comfort and details in mind. The seams are all reinforced and top stitched. The lace trims are so soft that you can barely feel them. And the cap sleeves fall at just the right angle. This dress also has a very generous cut which means that Kiana can probably wear it for years to come.
However, the best part is the cute bunny appliques. The front of the dress shows the smiling bunny with 3D ears.
The back of dress has the back of the bunny complete with a fluffy pink tulle tail. Coming or going your child will look super cute in this dress!
So stop by Chasing Fireflies today for some of the cutest Easter items around! For more information follow them on Twitter and Facebook.
This review was made possible by Mom Spark Media. Thoughts are my own.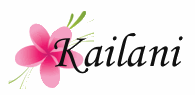 Well it certainly seems as if the cold and drizzly weather has set in. In such dreary weather, kids can get antsy and become bored. I have the perfect solution to keep the little ones busy and entertained. Hit Entertainment present Friends & Family collection. This dvd includes 8 adventures all in one disc. Not only will this dvd keep your kiddos entertained, there are some great lessons that children can draw from. That is always a bonus in my book! Let's take a peek to see what this treasure of a dvd holds, shall we.
Thomas and Friends: Duncan and The Hot Air Balloon ~ Duncan just loves to take Mr. Purciful's twins on their annual birthday ride. This year; however, Mr. Purciful has different plans. Duncan is sad about this and hatches a plan to get his spot to take the twins on their birthday ride. Duncan make a bad choice, and then sees the consequences of that bad choice. Duncan is sorry, though, and makes amends. Does Duncan, then, get to give the twins that ride? You will have to watch and see. It is a great lesson learned.
Fireman Sam: Danger By The Dozen ~ Sarah and James are twins who are constantly competing between themselves. When Sam suggest their mum to take them on a nature hike, Sarah and James compete to see who can outdo each other with the best item for Fireman Sam. Meanwhile, back at the fire station, Radar the fire dog is acting strange. He is cowering under the fire truck. It is beginning to storm, and the twins find themselves stuck in the forest and lightning has started a fire. The call goes out to Fireman Sam. Does Sam trust Radar to help find the twins? Is Radar able to calm his nerves enough to do the rescue? You will have to watch and see.
Bob The Builder: Dizzy In Charge ~ Wendy gives Dizzy the mixer and her brother Scratch a job to do, and leaves Dizzy in charge. Scratch just wants to play and have fun. Dizzy tells Scratch that if they are getting their work done, she thinks it will be okay to play a little. In trying to make things fun, she gets too wrapped up in what she is doing to hear Scratch ask her for help. An accident happens, and Dizzy takes the blame for trying to be a fun sister and not a responsible sister. Scratch panics on how to get the messed cleaned up before Bob gets back. Does Dizzy figure out how to get control of the situation and become responsible again? Does Scratch and Dizzy get the mess cleaned up and finish the job? Can they do it? You will have to watch and see. Great lesson on responsibility.
Barney: Big Brother Rusty ~ Barney and friends get the kids pumped up with singing the shapes song. You can tell a shape by the shape that it is in. What a catchy song to help kids remember their shapes. In traipse Baby Bop and her big brother, BJ. Baby Bop wants her brother to have a picnic with her, but BJ rather play basket ball. They ask Rusty, one of Barney's kid friends, to join them. He says he can't because he is studying China. China? Why China, the all inquire of him. Rusty tells them because his new sister is from China. His parents are soon to adopt her. He just wants his sister to like him. BJ tells Rusty to just keep an eye on him and he will show him the big brother ropes. Lots of songs ensue, but is BJ able to reassure Rusty that he will be a great big brother? Can Barney add any more helpful information, to help Rusty learn about his sister's culture? You will just have to watch to see.
Angelina Ballerina: Angelina and Polly's Two-Hour Show ~ This was my daughter's favorite she has re-watched it several times already. Here Marco is playing a ballad, Angelina is practicing her ballet and caring for Polly, her little sister. Angelina's parents are super busy for the day. Angelina is helping her mom by diverting Polly's attention to coloring and playing games. Upstairs, while the tired parents relax downstairs, Angelina and Molly make up a ballad (a story in a song), to entertain their parents as they relax. Does Angelina and Polly's ballad help their parents relax, or does it keep them from relaxing the way they want to. Well, you will just have to watch and see.
Kipper: Cousins ~ Kipper and his friend Mouse have fun washing their faces. Kipper explains to Mouse why he uses soap. Off to bed they go. Mouse has two unexpected visitors, she forgets inviting. Kipper is awaken by the two guest in the morning, but doesn't figure out what is going on until Mouse introduces her cousins to him. Mouse takes her cousins to show them around. They are very curious and also very hungry little mice. That night, Mouse can't sleep because it is too crowded. Kipper and Mouse decide the cousins have to go but neither want to tell them. The cousins approach Kipper and Mouse. Who is going to tell them to go? Are the cousins going to be upset? Yep, you guessed it. You will just have to watch and see.
As if those episode weren't enough, Hit Entertainment also added 2 bonus episodes. Both are great editions to this dvd.
Roary the Racing Car "Zizzy Spectacular
Timmy Time: "Timmy's New Friend
The picture was excellent and the sound clear and crisp. All around a great dvd to brighten any drizzly, cold winter day.
This post was written for Hit Entertainment who provided the complimentary copy in exchange for my honest review.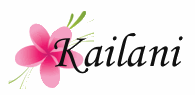 Are you looking for a cute movie to watch this Christmas?  Then you should check out "Barney's A very Merry Christmas The Movie."  My kids all love Barney and this was a very cute movie to watch for Christmas.
This movie starts off talking about seasons.  Baby Bop says she feels funny because she is shivering and Barney tells her she is cold because it is winter.  As normal Barney always has a lot of songs to go with each thing they talk about.  They sing about being cold and  end up going inside to warm up.
"What is snow made of?"  Baby Bop asks.  Barney says tells her frozen rain.  Everyone is inside and waiting for it to snow.  Baby Bop has to learn to wait and have patience.  Barney tells her she can't hurry up snow and it has to come in its own time.  The kids try to help Baby Bop learn to be patient.  They show her how to make snowflakes out of paper and they then sing a song about snowflakes.  Finally it starts to snow and Barney has them wrap up before they go out to play.  They of course sing another song about snow.
After they play in the snow everyone goes inside to see the Christmas tree.  "There is something missing." BJ says.  They talk about how there are no presents under the tree.  Baby Bop shows up with her long Christmas list.  Barney tells her it is fun to receive gifts but it also fun to give gifts.   Baby Bop has a lot of lessons to learn in this movie.
Barney then tells everyone about a Snowflake Buddy.  A Snowflake Buddy is someone who gets a present from someone.  Baby Bop wants her name on a snowflake so she can get a present.  Barney tells a story about BJ and Riff.  They got each other in a secret Santa drawing.  They both traded in something they loved to get the other a present their friend really wanted.  Even though they gave up what they loved they still felt happy inside.  Baby Bop figures out from that story that giving gifts makes you happy.  Then she wants to give a gift to all of her friends so she will feel happy.
Barney also talks about other holidays such as Hanukah.  They sing the dreidel song.
The movie continues with Barney reading The Night Before Christmas while the kids make cards. The kids also act it out.  Kind of like a mini little play.  After they are finished Barney asks if they have sent letters to Santa.  A little girl Melanie helps her friend Nathan write a letter to Santa.  She starts to write hers after helping her friend but misses the mail man.  She is upset.  Barney tells her not to worry.  He ends up taking her to the North Pole.
She meets the elves that sing a song about being the wrapping crew.  Then Santa comes and she gets to give her letter to him.  He said she would never be forgotten because she was in the book for being kind to her friend.  Santa shows her that she is in the book.
As you can see this is a fun movie about Christmas.  Your kids will learn many things about how it is better to give than to receive and also that helping and being kind to your friends is the best thing to do.  My kids really enjoyed this movie.  So if you are looking for a good Christmas movie then check this one out.
Purchase your copy of A Very Merry Christmas: The Movie
at Amazon.com for $9.49.
This post was written for Hit Entertainment who provided the complimentary copy in exchange for my honest review.