First, let me say that I have never tried or even heard much about the various escape room companies that have been popping up lately on the islands. Apparently, it's a big thing on the mainland but I never really had the desire to try it. So when Solve the Room Hawaii contacted me to see if I was interested in checking out their version of escape rooms I figured I'd give it a try.
Thankfully, I was able to get specific directions on their website as to where they were located and where to park since there is absolutely no signage on the building. Once there we were immediately greeted by Nate who explained how the rooms worked. I really appreciated his honesty in letting us know that the Pirate Room that we chose was one of the more difficult rooms that they have. He explained that only 10% of the adult groups that have attempted the room were successful. So the fact that I showed up with only my 2 daughters (ages 8 and 12) probably didn't give him much confidence in our completion. I know I didn't have any expectations . . . I was there just to have fun.
First, they had us hang out in the game room while they got the room set up. There were various games and puzzles available to keep us occupied. It didn't take long before we were ready to go.
Nate took us into the Pirate Room and gave us a rundown on the rules. The room was filled with pirate-type motif . . . maps, treasure chests, etc. He explained that we had 60 minutes to escape but we were also able to use the iPad-like device to ask him for help/clues along the way. Then he left . . . and the timer on the wall started ticking down.
Now, I've always considered myself a pretty smart person. I love doing puzzle and riddles and thinking outside the box. But when Nate left I was completely lost. We started looking around the room and in various objects for clues. The only problem was that once we found a few clues we weren't really sure what to do with them. We weren't even sure what order the clues were supposed to be in.
Nate was monitoring us through a video camera installed in the room and when he could see that we were at a roadblock he would message us and ask if we needed help. I felt so bad asking for help but he assured us that that's what he's there for.
Now, I can't give too much away since it's all about the surprises that make the room so much fun. But in the end . . . we ran out of time. But we did make it almost to the end. Nate said that he was "taken aback" at how quickly we were solving the puzzles . . . probably because it was pretty much Kiana (12 years old) who did all the work. If it weren't for her we wouldn't have gotten past the first clue.
All in all, we had a lot of fun at Solve the Room Hawaii. The staff was super friendly and tried to do everything they could to make our experience successful. My only suggestion is that they put some kind of signage on the building. The place is located on Kalakaua Avenue and there is heavy traffic that drive by. Signage would be beneficial to letting people know that they're there . . . or at the very least draw some attention to their company. They currently have 3 themed rooms available . . . The Pirate Ship, Black Site Prison, Prohibition Era Bar . . . with 2 more coming soon.
Solve the Room Hawaii
1722 Kalakaua Avenue
Honolulu HI 96826
(808) 744-4531
solvetheroomhawaii@gmail.com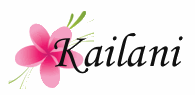 Talk about burger Heaven! Today I had the pleasure of stepping into Teddy's Bigger Burgers in the Westridge Shopping Center thanks to my sister's recommendation. She had actually eaten there yesterday and loved it so much that she insisted on going again today.
When we first stepped into the place, I noticed the festive and fun 50′s decor as well as the line of people waiting to order. It's kind of a mix between a sit-down restaurant and a fast food burger place. You have to stand in line to place your order with the cashier but then they'll give you a pager so you can comfortably wait at your table. And you'll have to wait a little longer than you would at other burger places because they're made fresh just for you.
The cool thing was that as soon as our pager started going off, a server came to drop off our food before I even had a chance to stand up and get it. I thought that was impressive. I also noticed that various employees including the owner himself, Teddy, were going around the restaurant and socializing with the guests. And it wasn't like an in-your-face kind of way. They just seemed genuinely interested in what people had to say. Plus, if an employee happened to be walking by and saw that you were done eating, they would offer to throw your trash away for you and give you some wet wipes for your hands. Now that's going the extra mile.
I'm not sure if this awesome customer service is because they just recently opened or if this is part of their overall goal but it definitely made an impression on me and sets them apart from other similar type eating establishments.
But how was the food? Let me tell you, it was one of the best Teri Burgers I have ever had! Even Kacie, who's kind of a Teri Burger expert, finished hers and still had some of mine. What maked it so ono (delicious) were the special sauces and fresh ingredients. Quality makes all the difference. 
So the next time you're craving a burger, stop by Teddy's Bigger Burgers. But be careful, it can be addicting . . . just ask my sister!
This is NOT a sponsored post. I just wanted to share a great find!
Photos courtesy of Teddy's Bigger Burgers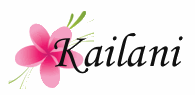 Like most people, I grew up watching Sesame Street. I remember getting up every Saturday morning and singing along with all the furry characters as they taught me my numbers, colors, and alphabets. Of course, it's no different with my daughters and I swear Kacie learned to recite her ABC's by 18 months courtesy of Elmo.
So every time VEE Entertainment brings Sesame Street Live! to Honolulu, I'm always one of the first people in line (or should I say online) for tickets. This year we were fortunate to receive complimentary tickets for the whole family to check out their latest show – When Elmo Grows Up.
SHOW DESCRIPTION
When Elmo and his Sesame Street Live friends think about growing up, it's a musical show-and-tell! as Bert dreams of becoming a forest ranger, Telly longs to be a cowboy and their newest friend, Abby Cadabby, wants to be a Fairy Godmother just like her mommy. Elmo thinks about becoming a 'weather monster,' but has a hard time predicting his own forecast-he wants to be anything and everything all at once! "When Elmo Grows Up" includes lessons on perseverance, teamwork and the power of imagination. Children learn that if they believe in themselves and are willing to try, the possibilities are endless.
OUR REVIEW
Even though we've gone to every Sesame Street Live! show since Kacie was a toddler, it still gives me goose bumps to see these familiar characters come to life on stage. There is nothing like watching them sing, dance, and interact with the audience while the kids sit there in awe.
This show was a mix of brand new songs as well a familiar classics like I Love Trash, Home on the Range, Elmo's World, & I've Been Working on the Railroad. However, my favorite performance was their modern version of Itsy Bitsy Spider complete with a little hip-hop dancing (well, as much as a big furry monster can hip-hop). The kids loved the interaction when the characters encouraged them to clap, stamp their feet, and sway back and forth.
The overall message that you can be whatever you want to be when you grow up really hit home with Kacie. In fact, after the show we talked about all the various professions she's been considering at the ripe old age of 8. She wants to be a fashion designer, an artist, a flight attendant, and even a cashier at Target so I can get a family discount. (Do I really shop there that much?)
My only suggestion would be to offer a wider variety of items at their consession stand. Like I mentioned, we've been attending since Kacie was 3 years old and over the years we've purchased pretty much everything they've ever sold there, some even twice. It would be nice to see something different.
Other than that, we had a great time! And since Kaila will soon be hitting the Sesame Street age, I'm sure we'll be attending future performances of Sesame Street Live! for years to come.
This post was written for US Family Guide & VEE Entertainment who provided the complimentary tickets in exchange for my honest review.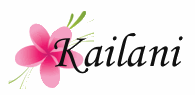 Every year we visit Honolulu Hale's Holiday City Lights display. It doesn't change much from year to year but the girls still love looking at all the beautiful Christmas lights, decorated trees, and Hawaiian Santa. It's definitely one of our family's holiday traditions.