Cascades Boutique Eco-Friendly Recycled Cardboard Playhouse Review
My son's birthday party was at the beginning of October and I wanted to get him something I knew he would play with day after day. It had to be something fun and sturdy since I have a 2 year-old and a 4 year-old. I have heard of Cascades Boutique, which is known for it's eco-conscious paper products, but had no idea they made fun cardboard furniture for children! I couldn't wait to receive our cardboard playhouse!
About Cascades Boutique
Founded in 1964, Cascades produces, markets and converts packaging products and tissue paper, composed mainly of recycled fibres.  Cascades employs close to 11,000 women and men who work in approximately 100 modern and flexible operating units located in North America and in Europe.
Cascades' management philosophy, its more than 45 years of experience in recycling and its continuous efforts in research and development are strengths which enable the company to create new and innovative products for its customers. 
My Thoughts
My oldest son used to have a cardboard playhouse a few years ago and after only about a week, it started falling apart. The pictures on the Cascades Boutique website made the eco-friendly cardboard playhouse look much sturdier. Not to mention, it's made from 100% recycled and recyclable cardboard and is also biodegradable. When I received the playhouse, I was immediately surprised at how big it is! The pieces came separated in a bigger cardboard box that was taller than me! I couldn't wait to put it together.
On the day of Liam's 2nd birthday, I decided to sneak away and put together the house. My sister-in-law helped me put it together and it took all of 5 minutes. The kids couldn't wait to hop inside and start playing house. 4 kids fit easily inside (5 was a little much) and they played for over an hour, came out to get pizza and took it back into the house to eat lunch! It was an automatic hit. Plus, the cardboard was definitely higher quality than the last one we had. My kids do not take it easy on their toys and this playhouse was no exception. The house was slide across the floor, doors were slammed, and play cars have had "accidents" many times on the side of the house. Still, the house remains standing and looks just as good as it did the day we put it together!
I love that the house has windows and two doors. They love being able to look out and knock on the doors to visit each other. I'm amazed out how much this playhouse has inspired imaginative play and creativity. When we put together the house, there were little triangular shapes that punched out of the door windows. The kids had the idea to have a pizza party with the triangles, colored them like pieces of pizza and had a great time serving all of us out of the window. It was so cute to watch!
The Cascades Boutique Cardboard Playhouse was a hit at our house and I highly recommending getting one for your children. Not only can they play for hours and days on end, but they can color it to their heart's content! There is so much room all over the house, they can pick a different space to paint each day. We've used markers to decorate ours and haven't even made a dent so far. This playhouse is something the kids will be playing with for a long time to come. I'd never thing of this as an educational toy, but it really ended up becoming just that. We've drawn our alphabet across the house, they've put on plays for us, and used their imagination on a daily basis. I just can't say enough great things about our cardboard playhouse!
Buy It
Purchase your very own Cascades Boutique Cardboard Playhouse today for only $48.
This post was written for Cascades Boutique who provided the complimentary product in exchange for my honest review.
About Yala
There's nothing more precious or sensitive than baby's skin.  So, why not wrap your little one in eco-friendly designs that are buttery soft to the touch in colors delicious enough to eat? Yala Designs launched globally last month, by a mother/daughter duo of world adventurers, knowledgeable and eager to cater to mommies and babies of all ages. Yala Designs, made of organically formed bamboo that is stain, wrinkle and odor resistant provides baby's wardrobe with whimsical yet classical designs—worth handing down.
A collection of apparel, bedding and accessories (for the entire family), Yala Designs are crafted from sustainable fibers using 100% AZO free dyes—keeping baby (and you) safe from any unwanted, harmful ingredients.  Whether keeping baby's head sweetly wrapped in the Two Knot Hat, loving mother earth from infantry to toddlerhood with the Skipper Long Sleeve Tee or creating sweet dreams with the Bamboo Dreams Crib Sheet—Yala will keep baby cozy and comfy all day long.  They even have chic basics from pre to post maternity days like the Greta Maxi Dress.
My Thoughts
I was so excited to receive the Bridget Halter Dress by Yala Designs! We have cloth diapers made of bamboo, but no clothes.  Bamboo is soft, absorbent, and fast-drying in the cloth diapering world, but what would it be like as a dress? The dress arrived folded in a small bag and my first thought, as I opened it, was how unbelievable soft the material was. Bamboo feels somewhat like a cotton/silk blend, but softer! As I pulled the dress out of the bag, it magically unwrinkled and was ready to wear.
Thursday night, my husband took me out for my birthday and, with the warm weather, I knew exactly what I would wear! I was very comfortable, just like I'd feel wearing a normal outfit. The difference was how beautiful I felt. The Yala Designs Bridget Halter Dress is perfect for a special occasion or just out as a family. I feel like I could wear it just about anywhere.  It would also be a great post-pregnancy dress since it isn't tight and is light. You cannot tell from this picture, but the back of the dress buttons so, you can wear the straps crossed over or straight down, depending on which style you prefer. Believe me, the picture does not do justice to the dress. It is gorgeous!
As I looked around the Yala Designs website I found several other reasons to purchase goods from them besides the fact that their products are wonderful! They are also a green business, making use of recycling, green shipping methods, solar energy, and environmental friendly fabrics and dyes.
This post was written for Yala Designs who provided the complimentary product in exchange for my honest review.
As you know, 1st birthdays are a big deal in Hawaii. We spend a lot of time and money on every aspect of the party including professionally designed invitations. In the past, I just put our kids' invitations into a box or photo album never to been seen again. However, thanks to Photogator all that has changed.
PRODUCT DESCRIPTION
The concept of photogatorâ"¢ came from our desire for a better way to display holiday photo cards. The newer photo cards always seemed to slip down and lacked any way to stand them upright on their own. We designed photogatorâ"¢ to hold a variety of card styles and sizes to allow the user to display their cards in an artful fashion.
OUR REVIEW
We received a Photogator to review and I can't believe how a simple concept could be so ingenious! What I really like is that it's lightweight, easy to use, and has a very modern look to it. Plus it's so portable that you can easily move your displays from one place to another.
Since these stands are small and unobtrusive, your photos and cards really stand out. It's also a big plus that I no longer have to find frames that match the room's decor or each other. Each Photogator matches each other so all you have to worry about is which item you'd like to display.
I also like that you can use the Photogator for not only for photo cards but for actual photos, artwork, and even sheet music. My kids give me tons of artwork and some of them are actually pretty good!  This is a great way to show off their hard work and since they come up with a brand new masterpiece almost every week, changing the display is not a problem. Just remove the first one and stick in the second one. Easy!
However, one of the best features of the Photogator is that it's made from 100% recycled plastic. Convenient, attractive, and good for the environment . . . the perfect combination! Get your Photogator for only $14.99 (10-pack).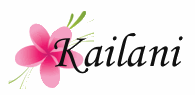 About the Products
Summer is on the horizon, and now is the time to think about getting outdoors to enjoy the weather with All Terrain for the whole family!
All Terrain makes natural products for those who enjoy an active outdoor
lifestyle, and just in time for summer, they have  announced the expansion of
its Kids Care Product Line rounding out its advanced line for the young adventurer.
The new additions include:
KidSport SunSprays
Kids All Weather Cream
Kids Skin Soother Gel
Kids Eczeam Cream
Kids Itch and Rash Cream
Kids Soothing Soap
Kids Wonder Wash and
KidSanz Sanitizer.
Staying true to the All Terrain belief that nature provides the best protection  the expanded kids line is all natural and free from harsh chemicals that can be harmful to young skin.
Product Highlights:
KidSport SPF30 and SPF15 Sprays offer broad UVA/UVB ray protection in
convenient, easy to use pump spray bottles. Â Oxybenzone-free, avabenzone-free and nannoparticle-free.
Kids All Weather Cream is all encompassing, offering children superior protection from the drying effects of sun (SPF30), wind and cold weather while aiding in the prevention of cracked or chapped skin.
Kids Eczeam Cream protects and relieves eczema skin irritations and provides relief from related itching.
Kids Skin Soother Gel helps relieve dry, chapped or cracked skin while blending a first aid component to protect cuts, scrapes and burns.
Kids Itch and Rash Cream relieves the itching and discomfort from rashes, insect bites, poison ivy and minor skin irritations.
Kids Soothing Soap eases dry, itchy or irritated skin
Kids Wonder Wash is a gentle, all purpose soap that is pH neutral, biodegradable and concentrated. Â It is available in Fragrance Free or
Peppermint.
KidSanz Sanitizer naturally kills 99.9% of germs and bacteria, while being carbomer-free and moisturizing for the skin. It is available in Fragrance Free or w/Aloe & E for extra moisturizing.
For more information please visit www.allterrainco.com
My Take on the Products
I was impressed with the products! I was particularly impressed at the fact that all of the products were natural and chemical free. Too many of the things we use on our and our family's bodies are filled with chemicals that I feel are probably going to have some effect on us down the road. These products counteract this by using natural chemical free materials that will hopefully open the door to a healthier life for our children!
This post was written for All Terrain Kids Care who provided the complimentary products in exchange for my honest review.