In the past, we've had stuffed animals turn into other objects but never into something so practical. Introducing . . . Petsac. Brand new on the WalMart shelves, Petsac ($19.99) is a cuddly furry animal that turns into a full-sized (770 cubic inches) backpack. See how it works.
When we first received our Catpuccino the Kitty there were two things that I immediately noticed. First, the plush animal was super soft with flexible arms and legs. This made the kitty that much more cuddly. Second, the furry animal was smaller than I thought it would be. How in the world does a backpack fit into that little kitty body?
To remove the backpack, all we had to do was unzip the animal's back by lifting up it's tail (the kids found this to be hilarious).
Then we just pulled out the entire nylon backpack.
That's it! What I really liked was the nylon material because it's so lightweight and it holds it's shape well despite being tightly stored in the plush's body.
The backpack itself could surprisingly hold a lot. They're was room for Kaila's books, school snacks, and even her jacket with room to spare. The straps were adjustable and comfortable which made toting the backpack around enjoyable.
I couldn't believe what a great idea this was. Not only do my girls get to bring along a furry pet on car rides and outings but it also allows them to carry their own books and toys as well. I definitely like that idea!
Petsac comes in 9 different animals . . . dog (3 breeds), monkey, tiger, panda, kitty, bear and baby lion . . . and 6 different nylon fabrics . . . so your child is sure to find a Petsac to love. Mine did!
Connect with Petsac:
This post was written for PetSac who provided the complimentary product in exchange for my honest review.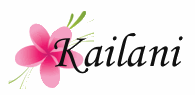 If there's one thing my family loves it's toys that are not only fun but educational as well. Weather it's academic, imaginative or artistic . . . if the kids are learning something while playing then it's definitely a hit with me. That's why I was very interested in learning more about the magnetic play-sets by Build & Imagine.
What makes the Build & Imagine play-sets so different is that they're magnetic. We received the Day at the Beach set ($49.99) which came with 6 square panels and 4 triangular ones as well as 2 dolls and 40+ magnetic accessories.
What I really liked is the way they were packaged into the box. There are slots which hold the panels perfectly for easy organizational storage. And since the pieces are flat, we can also just place them in a storage bag and take them to Grandma's house.
I also noticed at how bright and colorful the panels were. When you place the magnetic accessories onto them you almost can't tell which one is the magnet and which one is a part of the printed scenery. To add even more imaginative play, 2 of the panels have either a plastic double door or a window that actually opens.
Each side of each panel is magnetic which means there are pretty much countless ways to design your structure. It was interesting to see just how many ideas my girls could come up with. And boy, are those magnetic sides strong. Definitely essential when building masterpieces. Nothing worse than trying to construct something that keeps falling apart.
However, the best part is how much fun my girls had. Not only did they have a blast coming up with different shaped play areas but once they were done they could now use the dolls and accessories to come up with their own storylines.
I couldn't believe how long this play-set kept them occupied . . . and working together.
I can tell that this is something that they won't get bored with any time soon. In fact, they've been playing with their Build & Imagine play-set every single day since. And that's saying a lot considering their bedroom looks like a "Toys R Us".
Connect with Build & Imagine
This post was written for Build & Imagine who provided the complimentary product in exchange for my honest review.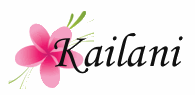 If you haven't yet heard of the mega popular game, Angry Birds, you must have been living under a rock for the last couple of years. Even my parents, who don't own a single smart phone or tablet has heard of these flying attack creatures. So it was only a matter of time until the game expanded into other areas like clothing, memorabilia, and of course tangible games. So when we had the opportunity to review Angry Birds Star Wars AT-AT Attack Battle Game ($34.65) the girls were so excited!
The Angry Birds Star Wars app comes to life! This line of Hasbro toys captures all the launching and destroying fun of the app in physical form and features your favorite Star Wars characters re-imagined as high-flying Angry Birds and villainous pigs! Stack, launch, and destroy with the AT-AT Attack Battle Game, which includes 21 blocks to create the massive, signature AT-AT, a Lightsaber launcher and 12 Angry Birds Star Wars figures – including two that are exclusive to this set! Players can also unlock Angry Birds Star Wars in-app content with a special code in each pack.

Courtesy of Hasbro
The game came with 12 figures, 21 blocks, 8 AT-AT pieces, 1 Lightsaber launcher and instructions.
There weren't any real set-up requirements. All we had to do was balance the blocks onto the platform in any fashion we wanted and place the Star Wars figures on top. 
Then we loaded the Lightsaber launcher with an Angry Bird and let it fly!
It took a little practice but Kiana was knocking down those blocks in no time.
The only thing is that you need a hard surface to build your platform. Since our place is carpeted I had to use a tray stand as our base. I thought that maybe it would make it harder for Kiana to launch her birds but she seemed to do just fine. It was also a bit of work to build the blocks since the slightest movement could make them all come tumbling down. But the girls felt that the challenge was part of the fun.
This game has become a big hit with my girls . . . bringing Angry Birds to life. They've been playing with it throughout the day and don't show any signs of slowing down. Angry Birds Star Wars At-AT Attack Battle Game would make a great gift for any Angry Birds fan.
Connect with Hasbro Game Night:
This post was written for Hasbro who provided the complimentary item in exchange for my honest review.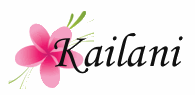 Since my kids are basically hams and love to show off their talents . . . they were happy to help me review the new Wii game We Sing Pop!
Take to the stage with We Sing Pop!, the first game in the We Sing karaoke series to feature 30 sensational pop hits from the World's leading pop stars. Perform like a true pop idol with 6 decades of original hits to choose from including modern day pop icons and chart legends like Adele, Jessie J, Bruno Mars, Lady Gaga, Pussycat Dolls, Wham and more.
This game came complete with game disk and one microphone. The game itself was pretty self-explanatory and we liked that we knew almost every single song listed. This made it much more enjoyable for the kids since they're familiar with pop culture. Some of their favorite tunes were from Bruno Mars, Jason Mraz, and Outkast. I also liked that they had some older tunes like YMCA, I'm Your Man, and Ice Ice Baby. However, you may need to preview the music videos since they're the actual artist video and may not be appropriate for all ages. In fact, the Lada Gaga "Born This Way" video kind of freaked Kaila out a little. But other than that, I liked seeing the original artist performing.
Another feature that we liked was that when you scroll through the songs, a snipet of the tune is played so that  you know exactly what song it is. This is great for someone like me who knows what the songs sound like but can't always remember the titles.
There are 3 different levels – easy, medium, hard – as well as a multi-player mode which can accommodate up to 8 players. This turned out to be a great feature especially when the kids had friends over. I also liked that the different levels allowed all the kids to participate.
All in all, we enjoyed playing with We Sing Pop! but again I feel that it is probably more appropriate for older kids and adults. The next time I have a grown-up gathering, I'm definitely bringing out this game. I can just imagine all the fun we could have!
Purchase your copy of We Sing Pop! at Amazon for $29.99.
This post was written for Nordic Games who provided the complimentary product in exchange for my honest review.