Since my kids are basically hams and love to show off their talents . . . they were happy to help me review the new Wii game We Sing Pop!
Take to the stage with We Sing Pop!, the first game in the We Sing karaoke series to feature 30 sensational pop hits from the World's leading pop stars. Perform like a true pop idol with 6 decades of original hits to choose from including modern day pop icons and chart legends like Adele, Jessie J, Bruno Mars, Lady Gaga, Pussycat Dolls, Wham and more.
This game came complete with game disk and one microphone. The game itself was pretty self-explanatory and we liked that we knew almost every single song listed. This made it much more enjoyable for the kids since they're familiar with pop culture. Some of their favorite tunes were from Bruno Mars, Jason Mraz, and Outkast. I also liked that they had some older tunes like YMCA, I'm Your Man, and Ice Ice Baby. However, you may need to preview the music videos since they're the actual artist video and may not be appropriate for all ages. In fact, the Lada Gaga "Born This Way" video kind of freaked Kaila out a little. But other than that, I liked seeing the original artist performing.
Another feature that we liked was that when you scroll through the songs, a snipet of the tune is played so that  you know exactly what song it is. This is great for someone like me who knows what the songs sound like but can't always remember the titles.
There are 3 different levels – easy, medium, hard – as well as a multi-player mode which can accommodate up to 8 players. This turned out to be a great feature especially when the kids had friends over. I also liked that the different levels allowed all the kids to participate.
All in all, we enjoyed playing with We Sing Pop! but again I feel that it is probably more appropriate for older kids and adults. The next time I have a grown-up gathering, I'm definitely bringing out this game. I can just imagine all the fun we could have!
Purchase your copy of We Sing Pop! at Amazon for $29.99.
This post was written for Nordic Games who provided the complimentary product in exchange for my honest review.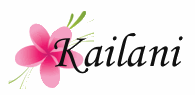 I'm not sure what it is about Tinker Bell but there's something so magical and special about everything she touches. So when we heard that Disney was releasing a brand new Tinker Bell movie entitled "Secret of the Wings" we couldn't wait to watch it.
In Tink's latest adventure, she visits the forbidden and mysterious Winter Woods where her wings begin to magically sparkle. It's only after she meets Periwinkle, a beautiful Frost Fairy, that she uncovers the truth behind the glow.

Courtesy of Disney
Thanks to Mom Spark Media, our family recently had the opportunity to check out some cool products from JAKKS Pacific. Here's what we got:
9″ Periwinkle Classic Fashion Doll ($11.99)
Sky High Periwinkle ($16.99)
Magical Light Up Wings ($19.99)
The Periwinkle Classic Fashion Doll is the perfect addition to the girls' doll collection. She comes with a beautiful sparkly dress, shimmery wings, and a pair of shoes with little fluffy puffs on them. Like most fashion dolls, Periwinkle's outfit and shoes are removable so you can mix and match with other dolls her size. Everything is basically held together by Velcro so it's super easy for even the youngest girl to play independently. No small buttons or stretchy plastic.
Her arms move at the shoulders and she's able to bend at the waist. It would have been nice to have her joints (elbows & knees) bend as well but the girls didn't seem to mind. They just loved that she was so shiny!
The Sky High Periwinkle is a fun way to get this Disney Fairy high up in the air . . . 10 feet high! There are 2 pieces to this set: Periwinkle and the launcher. It's super easy to use! Just place Periwinkle into the launcher, give it a half turn to secure, hold launcher vertically and pull the cord back. That's it!
What I really liked about this toy is the safety mechanism that it has installed. If the launcher is not held straight up the flying fairy will lock. This ensures that no one gets accidentally hit by the flying toy. Pretty cool, huh?
Finally, Kaila's favorite item was the Magically Light Up Wings. These super lightweight wings run on 3 AAA batteries (included) and shine at a push of a button. It lights up in 6 different colors and looks great in the dark!
The wings secure to Kaila with 2 arm bands and I was really surprised at how well they stayed in place. In the past, I've had less than desirable results with costume wings.
Kaila was supposed to be Rupunzel for Halloween but I think we're going to have to change things. Wouldn't these wings look so awesome while trick-or-treating?
These are just a sample of Disney Fairies Secret of the Wings products that are now available from JAKKS Pacific. Check out the rest of the adorable line for that little fairy in your life!
Pixie Dust forever!
Connect:
This review was made possible by Mom Spark Media. Thoughts are my own.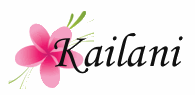 When Peppa Pig first made it's US debut, my kids were intrigued. Here was a family of pink pigs that talked, snorted, and laughed . . . all with a cute British accent. The show centered around the family's every day life doing every day things . . . going to school, playing with friends, having dinner together, and visiting relatives. There were also a whole bunch of other animals featured in the series who played the parts of friends. Each of these groups of animals also talked as well as made their respective animal sounds.
Thanks to Child's Play Communications, we recently had the opportunity to check out an assortment of Peppa Pig toys, books and videos.
An assortment of the new Peppa Pig playsets from Fisher Price
A Peppa Pig plush doll
A Peppa Pig DVD featuring 10 "peppasodes"
The new book Peppa Pig and The Lost Christmas List
When the box first arrived, Kaila was especially excited. She loves watching Peppa Pig and always chooses to watch this piggy family on Netflix. Her favorite item was the Peppa Pig Schoolhouse. This cute playset includes a schoolhouse, bench, easel, school desk, and 2 figurines. The cool thing about this set is that the easel and desk both have a flip top so you're able to change picture shown. For the easel, one side shows a drawing while the other side has an addition problem. For the desk, you'll see school supplies on one side and lunch on the other. There are also other mini playsets that you can purchase to add to your collection.
Kiana's favorite item was the book – Peppa Pig and the Lost Christmas List.
Kiana is getting really good at reading and the large text made it easier for her to read along. We also liked the bright illustrations which showed the characters exactly the way they look like on the television show. This hardcover book would make a great holiday gift for any Peppa Pig fan!
Finally, the Peppa Pig DVD, Muddy Puddles and Other Stories includes 10 episodes of some of the most popular segments from the show. It's great to have this DVD on-hand so the girls can watch it whenever they want. No more Netflix for us!
What we like best about Peppa Pig is how lighthearted the episodes are and how they stress the values of family, friendship, and having fun. They teach kids to enjoy their childhood and remind parents to appreciate . . . and laugh . . . about the mischief that kids can get into. One day, the kids will be all grown-up and we will miss those days of messes, kisses, and laughter.
Connect with Peppa Pig:
This post was written for Child's Play Communications who provided the complimentary products in exchange for my honest review.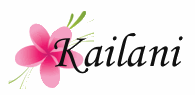 Toy and gift manufacturer Aurora World Inc. recently unveiled its all new Sea Sparkles collection. The long-awaited line geared for Aurora's aquarium and museum accounts as well as all fans of the ocean features mermaid-themed dolls, Fancy Pals and a host of sea creatures.

"We are so happy with the final outcome of this highly anticipated product line, and we have created a fantastic counter display that makes a great home for these elegant pieces," says Michael Kessler, senior vice president of sales and marketing at Aurora. "We incorporated thoughts and suggestions from some of our top accounts and our team delivered what we think is a surefire hit."

Aurora's Sea Sparkle Collection includes four mermaid dolls (18"; SRP: $15 each) named Marinna, Morgana, Merissa and Merial. Kessler says, "With our four styles of Sea Sparkles Fancy Pals, you can take the mermaid dolls on the go. The lavender or pink carriers are shaped like shells and conchs (8", SRP: $15)." A variety of styles and sizes of dolphins, coral clown fish, green sea turtles, seahorses as well as a crab and octopus complete the line (sizes vary; small, medium and large SRP: $7, $13 and $17 respectively).

Courtesy of Aurora
We had the opportunity to review Morgana the Mermaid with pet carrier and Tamara the Turtle and the kids loved them. Aurora World has always been one of our favorite lines of plush animals because of their quality, innovation, and overall cuteness. Morgana comes with her very own clam shell carrying case and includes a strap with velcro closure. The big pearl accent adds the perfect touch to this pretty set.
Tamara has a bean bag belly inside her soft plush body. She also has a very feminine heart shaped design on her shell.
What we really liked about the Sea Sparkles Collection is, of course, the sparkles. Everything is so shiny and glittery! They're the perfect addition to any little girl's make-believe world.
Connect with Aurora:
This post was written for Aurora who provided the complimentary products in exchange for our honest review.