When you mention Christmas to my kids some of the things that come to their minds are Santa, presents, and of course . . . candy canes. Like most kids, they love all the holiday candies and thanks to Nestle our family is pretty much set for Christmas and beyond. We recently received a shipment of a variety of their new holiday packaged sweets and we've been in Heaven trying them out. Yes, I said "we" . . . I have a serious sweet tooth, too.
One of the great things about these Nestle candies is that not only are they great to serve as-is, you can also use them to decorate your holiday baking. One of my favorite is the Chocolate Chip Cookies Sleds:
Ingredients:
1 package (16.5 ounces) NESTLÉ® TOLL HOUSE® Refrigerated Chocolate Chip Cookie Bar Dough
1/3 cup ready-to-use white frosting
20 (5 1/4-inch) WONKA SweeTart Candy Canes
NESTLÉ and WONKA assorted Holiday Candy
Edible white glitter (optional)
Directions:
PREHEAT oven to 325° F. Grease or foil-line a large baking sheet.
PLACE whole bar of dough on prepared baking sheet. Allow to soften for 5 to 10 minutes. Using fingertips, pat dough gently to form an 11 x 8-inch rectangle.
BAKE for 18 to 20 minutes or until light golden brown. Cool on baking sheet for 10 minutes; remove to wire rack to cool completely. Gently slide cookie onto cutting board. Trim edges of rectangle as needed.
CUT cookie into 4 x 2-inch rectangles, or to about the length of the candy canes you will be using. (Cut in half lengthwise and you should have 2 long rectangles that are 4 inches wide. Cut each long rectangle into 5 pieces. This should give you ten 4 x 2-inch rectangles.) Use about 1 teaspoon frosting on backside of cookies to attach candy canes (1 teaspoon per candy cane should do). Let stand for 30 minutes or until set. Once set, turn the sled over so the candy canes are on the bottom.
SPRINKLE sled with glitter (to look like snow), if desired. Fill sled with candies.
Cook's Tip: You can make mini-sleds by using mini candy canes and cutting cookies into smaller rectangles. Also, if you would like to personalize the sleds with your child's initial, pipe it on. Here's how: Add frosting to small plastic food storage bag, snip off tiny corner from bag and pipe initial onto cookie. Be sure to let it dry before adding any candy cargo!
But if you're in a crunch for time, do what I do and just toss a selection of these candies into a festive bowl and have them out for when the guests arrive.
Just make sure you keep an eye on the kids or you'll find the bowl empty before you know it!
So this holiday season, stock up on your favorite Nestle candies and enjoy the sweeter side of Christmas.
Connect with Nestle Kitchens:
This post was written for Nestle who provided the complimentary product.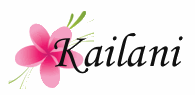 As much as I love flower arrangements, there's just something about receiving a delivery that is not only beautiful but delicious as well. We recently had the opportunity to review a selection from Edible Arrangement and we couldn't wait for it to arrive! Now, as you'll see this was supposed to be a Halloween review that has been posted a little late. However, that doesn't change the fact that Edible Arrangements has items for every occasion . . . including Christmas!
Edible Arrangements® has a fresh fruit bouquet to make any day special – from birthdays, anniversaries and congratulations to business events and client gifts. Our bouquets are made fresh with premium fruit arranged in a variety of stunning displays. Customers can visit one of our 1138 stores worldwide, order online or via phone. Each bouquet can be complemented with chocolate dipped fruit including dipped strawberries, dipped pineapple daisies, dipped banana slices, dipped dates, dipped Granny Smith apple wedges and more! Make every day special with Edible Arrangements.


Courtesy of Edible Arrangements
We received the Ghost Festival ($108) and the kids couldn't wait to dig into it!
This beautiful arrangement included cantelope, honeydew melon, oranges, strawberries, grapes, and white chocolate covered pineapples shaped like ghosts.
The great thing about this arrangement is that it's all fruit (and chocolate) so it's good for you, too. Normally, the kids do not eat melons but because these were displayed like kabobs they wanted to eat more and more. And of course, strawberries are my favorite so I had more than my share of those, as well. As for the chocolate dipped pineapples, we never had this combination before but they were so good! Pineapples are Kaila's favorite fruit and she gave it two thumbs up!
I was very impressed by the presentation and the quality of the fruits. The pineapples were covered in white chocolate which gave them a nice sweet twist. The fruits were fresh and tasty. Even my Dad – who can be hard hard to please sometimes – thought these were good.
Once everyone had their fill, we removed all the extra fruit and put them into a container to be enjoyed at another time. What a great fruit salad this made!
Connect with Edible Arrangements:
Thank you to Edible Arrangements who provided the complimentary arrangement in exchange for my honest review.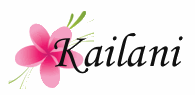 Looking for after school snacks can sometimes be a challenge. Of course, they want to eat cookies or chips but I prefer to give them something a little more healthier . . . like 34 Degrees Sweet Crisps.
Using a handful of natural ingredients, we carefully bake our wafer-thin crackers until they are subtly toasty and overtly tasty. We make five savory varieties and four sweet varieties of 34° Crisps:  Natural, Sesame, Cracked Pepper, Rosemary Whole Grain, Caramel, Chocolate, Cinnamon, and Graham.

Courtesy of 34 Degrees
These thin crackers were originally made to be served with cheese but I have to tell you that they taste pretty good just by themselves. In fact, I opened the box of Caramel crisps so I could try one while writing this review and the box is now 1/4 empty. They're so light that I just kept eating one after another.
Of course, you could always eat them with a variety of toppings . . . cheese, dips, spreads, sauces . . . the possibilities are endless. The larger size of these crisps makes topping them a breeze. They also make great appetizers for your next get-together.
Here are a few ideas of how you can serve 34 Degrees Sweet Crisps:
34 Degrees Sweet Crisps are the perfect way to end a school day.
This post was written for 34 Degrees who provided the complimentary product in exchange for my honest review.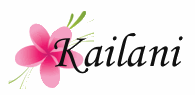 When my kids come home from school they're usually starving. Sometimes I wonder if they eat the school lunches at all. However, with doing homework, attending after school activities, and trying to get things done around the house I don't always have the time to prepare a snack from scratch. That's why I always keep an eye out for products that are quick, convenient, and tastes great!
Thanks to Social Fabric, we recently had the opportunity to participate in a shopportunity with Hot Pockets and WalMart. I remember eating Hot Pockets when I was younger but have never thought to buy them for my kids. I don't know why. I mean, I was pretty sure that they would love them.
When I think of Hot Pockets I think of traditional pizza fillings. So when I went to WalMart and saw how many varieties that were available, I was impressed. Garlic Chicken White Pizza? Sloppy Joes? Yum!
But of course, when I asked the kids which one they wanted they yelled, "Pizza flavor!" So I chose a couple of different ones and we headed home.
What I really liked about the Hot Pockets is how easy it was to make. Just put the frozen pocket into the crisping sleeve and microwave for 2 minutes. Then close the bottom of the crisping sleeve and use it to easily enjoy your meal. The kids loved this concept. This allowed them to carry their afternoon snack anywhere they wanted . . . the backyard, the car, or to their extracurricular activities.
Here are the three that we sampled:
Pepperoni Pizza
Four Cheese Pizza
Ham & Cheese
We found Hot Pockets to be the perfect afternoon snack. They're delicious, portable, and easy to make. In fact, the kids have been asking me to purchase more since we ran out in a couple of days. Looks like I'll be headed to WalMart's frozen aisle again very soon!
Check out our entire Hot Pockets Shopportunity!
Connect with Nestle & Hot Pockets:
"I am a member of the Collective Bias™ Social Fabric® Community.  This shop has been compensated as part of a social shopper insights study for Collective Bias™ and Nestle. All photos and thoughts are my own." #CBias #SocialFabric