I'm sure you're all familiar with Jell-O gelatin and pudding mixes. I grew up with these delicious snacks and I loved helping my Mom make them for our family. Recently, Jello-O introduced a brand new recipe called Simply Good with real ingredients and fruit juices . . . containing no artificial flavors, dyes or preservatives. Gotta love that.
We recently received a bunch of these mixes and the kids couldn't wait to make them.
What I really like about Jell-O products is that preparation is so kid-friendly. Just add milk or water (depending on what you're making) and chill to set. That's it! Add a little whipped cream and you have the perfect dessert or snack.
The kids love the bright colors but most of all . . . the taste. We tried the Chocolate Caramel pudding and Pineapple Orange gelatin first . . . and OMG . . . it was good!
Jell-O recently launched their "Delightfully Honest" campaign where they asked kids random questions and recorded their unscripted, unedited responses. You can just imagine how that turned out!
So I decided to give it a try. I asked Kaila a few random questions to see what she would say . . .
NOTE: I'm not a pilot . . . I'm a flight attendant. LOL!
Jell-O Simply Good . . . stock up today!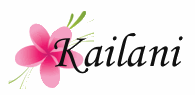 Maybe I'm strange but when I was a child I used to love school lunches. I remember waiting in line in the cafeteria while holding my green compartmental tray and eyeing up the day's menu. Of course, there were times when I was a little disappointed . . . like on Creamed Spinach day . . . but for the most part it was the highlight of my school years. My absolute favorite were fish sticks because I was required to hold up one or two fingers to indicate how many I wanted. That little bit of interaction with the Cafeteria Lady was always so awesome!
My kids, however, are different. If it were up to them they would be bringing home lunch to school every . . . single . . . day. So when I found out that this past week (October 10th – 14th) was National School Lunch Week I wasn't sure if I should tell them. I mean, having them buy school lunch is just soooo much easier for me.
In the end, I caved and told them that I would be making home lunch for them to celebrate this event. For the most part, it was basically sandwiches, spam musubis or left overs from the previous night's dinner. However, on the last day I decided to go all out and attempt to make a Japanese Bento. I see them all over Japan and I figured . . . how hard could it be?
Here is the end result . . .
And to say that my kids were ecstatic would be an understatment. Not only did they enjoy the animal rice balls, hotdog octopus, hello kitty cheese, flower fishcake and googly eyed tomatoes . . . they also LOVED the Welch's Fruit Snacks. And I have to say . . . so did I. Welch's Fruit Snacks are fat and Gluten free with no preservatives and contains 100% of the recommended daily allowance of Vitamin C. Gotta love that.
In honor of National School Lunch Week, Welch's has teamed up with Feeding America with the goal of improving school lunches across America especially for those children in need.
Here's how you can do your part and join Welch's® Fruit Snacks to fight childhood hunger:
For each photo received, Welch's® Fruit Snacks will donate $1.00 to Feeding America®. How cool is that?
So whether you're looking for a great addition to your child's homelunch, an afternoon snack or just a little something to even satisfy your adult sweet tooth craving . . . grab a bag of Welch's Fruit Snack. It makes you feel good about snacking again.
Welch's provided me with the complimentary product in exchange for this post.
Save
Save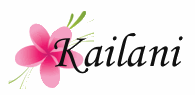 If there's one thing I can't resist its cookies. I love all kinds of cookies . . . crunchy, soft, chewy, frosted, etc. So when I received the opportunity to try Rich's Nut-Free Frosted Sugar Cookies I just couldn't say no.
One of the things that really intriqued me about these cookies were that they're nut-free. With 3 girls attending 3 different schools, there are all kinds of rules about what kind of foods they can and cannot take to school with them. However, the constant is always nut-free products. I was really surprised to learn that nut allergy in kids are more common than I thought. This has really influenced the types of snacks that I purchase for my children because I never know if something will find their way into my child's schoolbag when I'm not looking.
So back to the cookies . . . I have to admit that I was a little concerned about a platter of cookies being shipped to me all the way to Hawaii. So when the box arrived I was a hesitant about opening it up. But not to to worry . . . they were in perfect condition!
The cookie platter was surrounded with bubble wrap and ice packets to make sure it stayed fresh and secure throughout the long journey. Very impressive!
However, what I liked best is that the platter had individual slots for each cookie to make sure they stayed separated and in perfect condition. Not a smashed cookie among them!
Now came the taste test. I decided to take the cookies to work with me to face some of the harshest critics around . . . flight attendants. I had each of them try one and some of the comments I received were . . .
"These are really good! The frosting is delicious and really adds to the flavor of the sugar cookie."
"The sugar cookie is softer and chewier than I'm used to but it really works. They're so good!"
"The frosting is the best part. I could eat the tops off of all of them!"
"They're so pretty and festive. Perfect for parties!"
So there you have it, Rich's Nut-Free Frosted Sugar Cookies were a big hit on our 10-hour flight to Australia. Which actually turned out perfect since the crew members wanted to take some of the cookies to their hotel rooms with them and I don't think you can bring nut products into Australia.
Check out the rest of the product line from Rich's . . . everything from pizza to seafood to gluten-free items. You'll be surprised at their vast selection of food items! Enjoy!
Connect with Rich's
This post was written for Rich's who provided a complimentary platter of cookies in exchange for my honest review.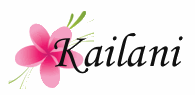 Some of our family's favorite movies come from DreamWorks Animation studios . . . Shrek, Kung Fu Panda, How to Train Your Dragon, and of course Madagascar. For a limited time, your family can enjoy great entertainment by purchasing specially marked boxes of General Mills cereals which will include a DVD with fun episodes, behind the scenes footage and bonus material from these favorite DreamWorks Animation movies.
We recently received a gift pack containing all 4 sampler DVDs,
2 CROODS books,
and a movie reel tin filled with movie time snacks.
The kids were so thrilled that they couldn't wait until the next movie night so we decided to have a little matinee showing instead.
Our favorite was the Kung Fu Panda DVD because of the episode "The Princess and the Po". The little princess was a little bratty in the beginning but with Po's help she learns the true meaning of friendship.
We really liked these movie shorts and special features. It let us enjoy our favorite movies without a lot of time commitment. Hurry and collect all four!
"Disclosure:  The information, products and General Mills gift packs were provided by General Mills through MyBlogSpark."