Not only do my kids love watching movies but they're also avid readers. So when one of their favorite books comes to live on the screen, it's the best of both worlds. This month, Netflix is featuring some new and classic stories that your family is sure to love. Here are some of their recommendations:
Big Kids:
Hugo
Escape to Witch Mountain
James and the Giant Peach
The Baby-Sitters Club
Goosebumps
A Wrinkle in Time
Little Kids:
Charlotte's Web
The Velveteen Rabbit
The Very Hungry Caterpillar and Other Stories
The Magic School Bus
The Little Engine That Could
Stuart Little 2
Tall Tales: The Man Who Walked Between the Towers, The Snowy Day, I Stink! and Trashy Town
One of our family's favorites has always been Charlotte's Web. We can watch that movie over and over again. In fact, my kids still tease me for crying when Charlotte dies in the end. What can I say? I feel for that Mama Spider. It's a classic children's tale that my kids have read in school and they loved seeing all the characters and animals come to life. Nothing like hearing Templeton sing while rummaging through the mess after the fair has closed.
A new introduction to my older daughter is Hunger Games. I probably read the book about 10 times and have seen the movie just as much. However, this was the first time that she watched the movie since reading the book. Like me, she agreed that the movie portrayed the story very well. I have a feeling she'll be watching it again and again. And thanks to Netflix . . . she can!
To celebrate these great movies, why not take it one step further and spend some quality family time making some cool crafts like Book Covered Letters?
Here's how:
Personalize your child's room with his or her favorite story book pages, with these book-covered letters. Click here to learn how to make your own.
With the colder weather on it's way it's the perfect time to check out Netflix and stream your family's favorite movie directly to your living room. Talk about convenience! It's my family's favorite way to spend a cozy afternoon!
Connect with Netflix:
This post was written as part of the Netflix Stream Team. I was provided complimentary membership to Netflix and other promotional items for my participation.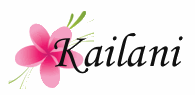 Over the weekend we had the opportunity to attend the advance screening of Cloudy with a Chance of Meatballs 2 in 3D at Ward Theaters.
My kids loved the first movie so I had a feeling they would enjoy the sequel as well. And they did. In fact, even I had a great time!
Cloudy with a Chance of Meatballs 2 picks up where Sony Pictures Animation's 2009 hit comedy left off.  Inventor Flint Lockwood's genius is finally being recognized as he's invited by his idol Chester V to join The Live Corp Company, where the best and brightest inventors in the world create technologies for the betterment of mankind.  Chester's right-hand-gal – and one of his greatest inventions – is Barb, a highly evolved orangutan with a human brain.  It's always been Flint's dream to be recognized as a great inventor, but everything changes when he discovers that his most infamous machine (which turns water into food) is still operating and is now creating food-animal hybrids – "foodimals!" With the fate of humanity in his hands, Chester sends Flint and his friends on a dangerously delicious mission – to battle hungry tacodiles, shrimpanzees, hippotatomuses, cheespiders and other food creatures to save the world again! 

Courtesy of Columbia Pictures
Since the movie picked up where the last one left off it was a good thing that they gave a brief overview of what had happened previously. I liked that there were all the same characters with the introduction of some pretty funny new ones. My kids loved all the food animals and their clever names . . . tacodiles, cheespiders, etc. and it was actually kind of funny that a tomato was sad that he was called just a tomato. Our favorite was Berry the Strawberry who kind of got attached to the group and followed them around the forrest.
The main message of this film was the value of family and friendship. Jobs, money & prestige all come and go but in the end it's your loved ones that you can really count on. It's a great value to instill in children and something that I want my girls to cherish.
Cloudy with a Chance of Meatballs 2 opens in theaters on September 27, 2013. Take your family to see it!
Connect with Cloudy with a Chance of Meatballs 2:
This post was written for Columbia Pictures who provided the complimentary tickets.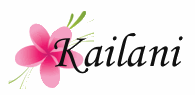 I have to admit that I've never seen an Iron Man movie before or really know the history behind this super hero. But I was super excited to attend the advance screening of the new Iron Man 3 movie recently.
Marvel's "Iron Man 3" pits brash-but-brilliant industrialist Tony Stark/Iron Man against an enemy whose reach knows no bounds. When Stark finds his personal world destroyed at his enemy's hands, he embarks on a harrowing quest to find those responsible. This journey, at every turn, will test his mettle. With his back against the wall, Stark is left to survive by his own devices, relying on his ingenuity and instincts to protect those closest to him.


Courtesy of Marvel Studios
Coming from someone who didn't know what to expect, I found myself thoroughly enjoying this movie. It seemed to be less about being a "super hero" and more about finding yourself and where you belong in the world. Don't get me wrong, the action scenes and special effects were amazing and I especially liked when all the "suits" came to Tony Stark's aide. Not to mention Paltrow's kick a$$ scene. Wow! Who knew she could be so tough? But what really got my attention was how this movie showed the less-than-perfect side of Stark and made you see him as just another guy with a really cool job.
So go see the movie and decide for yourself . . . does the man make the suit or does the suit make the man?
Connect with Iron Man 3:
"Like"

IRON

MAN

3

on Facebook

:

www.facebook.com/ironman

 

"Follow"

IRON

MAN

3

on Twitter:

@Iron_Man

 

Visit the website:

http://marvel.com/ironman3
 
This post was written for Marvel Studios who provided the complimentary tickets in exchange for this preview.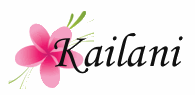 Some of our family's favorite movies come from DreamWorks Animation studios . . . Shrek, Kung Fu Panda, How to Train Your Dragon, and of course Madagascar. For a limited time, your family can enjoy great entertainment by purchasing specially marked boxes of General Mills cereals which will include a DVD with fun episodes, behind the scenes footage and bonus material from these favorite DreamWorks Animation movies.
We recently received a gift pack containing all 4 sampler DVDs,
2 CROODS books,
and a movie reel tin filled with movie time snacks.
The kids were so thrilled that they couldn't wait until the next movie night so we decided to have a little matinee showing instead.
Our favorite was the Kung Fu Panda DVD because of the episode "The Princess and the Po". The little princess was a little bratty in the beginning but with Po's help she learns the true meaning of friendship.
We really liked these movie shorts and special features. It let us enjoy our favorite movies without a lot of time commitment. Hurry and collect all four!
"Disclosure:  The information, products and General Mills gift packs were provided by General Mills through MyBlogSpark."