I am a member of the Collective Bias®  Social Fabric® Community.  This shop has been compensated as part of a social shopper insights study for Collective Bias and their client.
About a month ago, I decided to do something about our family's outrageous cellular phone bill and signed up to participate in the WalMart Family Mobile challenge. I wanted to see if there really was a way to reduce our monthly bill and still be able to have the lowest price rate plan. l wasn't sure what to expect but  the results are in . . . my bill was definitely lower.
I chose the $39.88 Unlimited Talk, Text & Web plan which I used mostly at home and on domestic layovers.
Being a single Mom, I'm always calling and texting the girls when I'm away.
With this low monthly plan I didn't have to feel guilty or dread opening that envelope at the end of every month. Plus the fact that there are no contracts makes this deal even better! No long-term commitment and I don't have to wait 2 years to upgrade my phone. I love the flexibility. I can also add on extra lines or additional features anytime I want . . . kind of like an ala carte deal.
My current plan includes 2 lines with unlimited text and talk but a limited amount of web which we tend to go over every single month. All this comes out to about $110 a month. With the Family Mobile plan I only had to pay $60 a month. That's a savings of $50 a month! That means I'll be saving $600 a year! Now that's very substantial. To help me keep track of my plan, there's a WalMart Family Mobile website that keeps track of my phone usage and any charges that may occur. It's a great way to stay on top of my phone related finances.
So what do I plan to do with all that savings? Now that's the fun part . . . the options are endless. But in the end I decided that with the money I saved I can now take the girls on that Disneyland trip they've been begging for. It will be the perfect way for all of us to just get away and spend some quality girl time together.
So if you're looking for ways to decrease your spending, check out the WalMart Family Mobile plan. They have all the latest phones to choose from, unlimited plans, and great add-on features. You'll be amazed at how easy it is to save money without compromising on service.
Check out our initial shopportunity here.
#FamilyMobileSaves #cbias #shop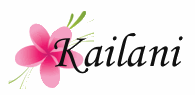 You may be asking yourself . . . in this world of cellular phones why would anyone need a two-way radio anymore? Well, I'll tell you. Living on an island can sometimes pose a challenge when you're up in the mountain hiking or deep in the valley camping. There are times when I'm even on level ground and still can't find a cell phone signal available. That's why I feel it's very handy to keep these Motorola Two-Way Radios stored in the glove compartment of my car. You just never know.
We received a pair of MT350R Two-Way Radios to test out and found them to be very effective in staying connected with each other.
Each hand-held unit has a display screen with easy to push menu buttons . . .
Push-to-talk (PTT) button, flashlight button, and a mini USB charging port . . .
There's also a headphone jack and a handy removable belt clip.
One of my favorite features of this two-way radio is that it's weatherproof. That means that it can stand the test of the outdoor elements . . . wind, rain, snow, etc. This makes this pair of radios very versatile and durable.
I also liked that you can receive NOAA weather channels as well as alerts. This is especially important in keeping you informed in case of imminent danger. I know that when I'm camping I'm not always near a radio. The alerts give me peace of mind in case we need to evacuate the area.
However, my favorite feature is the built-in flashlight. I know it may sound simple but you don't know how many times I've had to use it when roaming around outside. It doesn't even have to be dark to use it. I've had to turn it on when trying to find something under a bush or when building a tent at dusk.
We tried these radios at close range as well as at a distance. In fact, I had one of the kids go way up the street and we could still hear each other loud and clear. They worked great! Plus since they're made to be durable they're perfect for my younger girls. I don't quite want them holding my cellular phone but I have no qualms about giving them the two-way radio.
As we head into hurricane season, having a two-way radio is a must for any emergency preparedness kit and the Motorola MT350R Two-Way Radio is the perfect choice for any family.
This post was written for Motorola who provided the complimentary product in exchange for my honest review.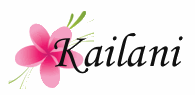 I am a member of the Collective Bias®  Social Fabric® Community.  This shop has been compensated as part of a social shopper insights study for Collective Bias and their client. 
As a flight attendant and a single Mom, you'll never find me without my cellular phone. It's my reassurance that my girls can reach me at any time and when I'm traveling it can sometimes be my only lifeline to the outside world. However, there's a price to pay for this convenience and it comes in the mail every single month . . . my cell phone bill. Now, I'm not going to tell you how much my monthly bill is for fear of judgement but I will say this . . . it's pretty darn expensive. This is why I'm always looking for a cheap wireless plan.  I currently have 2 lines on the account which share unlimited talk and text as well as 50 MB of data. By the middle of the month, I'm usually already over my data allowance. So when I heard about WalMart Family Mobile, I was very interested in learning more about it especially since their service include unlimited plans.
So one day after work I decided to take a drive to the Pearl City WalMart. I really wasn't sure what the plan entailed but I figured I could get someone knowledgeable to help me. When I first entered the Electronics Department, I headed for the counter that displays all the cellular phones. However, the Family Mobile display was a little further back in the department and kind of hidden by a big pillar.
At first I was a little confused as to what I was supposed to do but then I found the step-by-step instructions shown right on the display which made things a lot clearer. I also got some help from a very friendly sales associate who knew all about the Family Mobile plan and was able to explain it in more detail. I noticed that the phone prices were much higher with the Family Mobile plan and he explained that the lower monthly service cost would benefit me in the long run. Plus, there's no contract . . . no commitment.
He also offered to set my account up for me in the store or he said I could go home and do it online myself which would only take a few minutes.  After selecting my plan, phone and number of service lines I wanted, I paid for everything and headed home.
Registering online was very easy. In the Starter Kit was the SIM Card and activation code that I needed to set up the account.
I just inputted all the information into the form and I was all set to go. I really like that the website allows me access to all the information I need in regards to my phone, it's features and monthly charges.
Now I get to spend the next 3 months playing with my new toy. I decided to sign-up with one phone line and chose the $39.88 Unlimited Talk, Text & Web plan. I don't normally talk on the phone a lot but being able to text and surf the web at any time is definitely a priority for me. I can't wait to get started!
Stay tuned . . .
#FamilyMobileSaves #cbias #shop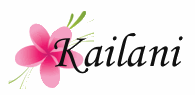 Since I rarely go anywhere without my iPad, it's very important that I have a case that will not only protect my device but is also functional as well as reflect my style. This is not as easy as it sounds. So when I was offered the opportunity to review an iPad case of my choice from Maroo, I wasn't sure if I would find one that I liked. But after checking out their website, I realized that they had a very extensive selection of cases with designs that I've never seen before.
Maroo is a globally-inspired new line of products born to address the desires of the burgeoning mobile culture. With a sharp understanding of product features, and customer needs and wants, Maroo sheds all preconceived ideas of manufacturing and design.  Focused on delivering the best, for those that demand the most.

Courtesy of Maroo
So which case did I choose? None other than . . . Polka . . . designed by Project Runway's 7th Season winner Seth Aaron.
When I initially saw the pink polka dots, I knew this was the perfect iPad case for me. It's made with white leather and pink canvas polka dots (3 in the front and 1 in the back). The cover is also lightly padded for extra protection and there's a little cutout in the back for your camera lens. I really liked how the black and white interior contrasted with the pink and white outer design.
The inside sports a black background with smaller white dots throughout. There's also a corner pocket with black and white stripes.
What I also liked about this case was that it was so easy to insert the iPad. I've used cases before where it was so difficult to assemble that I thought I would crack the device just trying to get it to fit. The Maroo iPad case has 4 corners that hold the iPad securely in place. All I had to do was place the iPad into 3 of the corners and then slightly bend the 4th one back to secure it over the unit. That's it!
The case can also be used as a stand so that you can watch your favorite movies, read books, or type with ease.
And since I'm always traveling with my iPad, I really appreciate the corner elastic bands that keep the case securely closed.
Thanks to Maroo, I now have a case that will not only keep my iPad safe but show off a little sass as well.
Connect with Maroo:
 This post was written Maroo who provided the complimentary product in exchange for my honest opinions.