If there's one thing my family loves it's toys that are not only fun but educational as well. Weather it's academic, imaginative or artistic . . . if the kids are learning something while playing then it's definitely a hit with me. That's why I was very interested in learning more about the magnetic play-sets by Build & Imagine.
What makes the Build & Imagine play-sets so different is that they're magnetic. We received the Day at the Beach set ($49.99) which came with 6 square panels and 4 triangular ones as well as 2 dolls and 40+ magnetic accessories.
What I really liked is the way they were packaged into the box. There are slots which hold the panels perfectly for easy organizational storage. And since the pieces are flat, we can also just place them in a storage bag and take them to Grandma's house.
I also noticed at how bright and colorful the panels were. When you place the magnetic accessories onto them you almost can't tell which one is the magnet and which one is a part of the printed scenery. To add even more imaginative play, 2 of the panels have either a plastic double door or a window that actually opens.
Each side of each panel is magnetic which means there are pretty much countless ways to design your structure. It was interesting to see just how many ideas my girls could come up with. And boy, are those magnetic sides strong. Definitely essential when building masterpieces. Nothing worse than trying to construct something that keeps falling apart.
However, the best part is how much fun my girls had. Not only did they have a blast coming up with different shaped play areas but once they were done they could now use the dolls and accessories to come up with their own storylines.
I couldn't believe how long this play-set kept them occupied . . . and working together.
I can tell that this is something that they won't get bored with any time soon. In fact, they've been playing with their Build & Imagine play-set every single day since. And that's saying a lot considering their bedroom looks like a "Toys R Us".
Connect with Build & Imagine
Twitter
Facebook
YouTube
Linkedin
This post was written for Build & Imagine who provided the complimentary product in exchange for my honest review.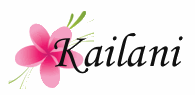 Our family loves LeapFrog. We have pretty much all of their educational toys . . . LeapPad, Leapster Explorer, My Own Storytime Pad, Tag Reading System, and now the LeapPad2.
If you're not familiar with the original LeapPad it looks like a kid-friendly version of the iPad where you can purchase and/or download tons of games, books, videos, and apps. The brand new LeapPad2 has taken the amazing takes all this and adds in twice as much memory (4 GB), front & back cameras, faster processing, and the ability to charge on-the-go.
Looking at both devices side-by-side, they look pretty much the same. All the buttons are located in the same place which I thought was great since my kids are already familiar with the layout. The only real noticeable difference is the front facing camera.
I also like that they still have the stylus attached by a lanyard to prevent loss.
To use the LeapPad2, you'll first need to install the LeapFrog Connect Application using the included CD. Follow the easy step-by-step instructions to create a parent account as well as accounts for each of your children. This account will keep track of all the various LeapFrog toys you have registered and makes it super easy to add on more. It also keeps track of your child's progress as they move through the various game levels.
Once you have your LeapFrog Connect Application and your LeapPad2 synced up, just create a user profile for your child on the LeapPad by entering their name, grade, background, and profile picture. The profile picture can be a pre-installed generic image, one that you've downloaded, or you can take a picture using the LeapPad2's camera. Now you're all set to go!
Our LeapPad2 came pre-loaded with lots of books, games, utilities, music, and videos to keep the kids entertained for a very long time. You can also download more applications from the LeapFrog library that consists of over 325 educational and fun activities. And if you already have game cartridges from a LeapFrog Explorer, you can use them on your LeapPad2 as well. There's a game slot located on the top of the device.
The LeapPad2 is geared towards kids ages 3-9 years old which is perfect for all my girls but especially for Kaila (2.5). She can be a little rough on her toys and I'm always afraid to let her use my iPad since I know it will go flying across the room eventually. We have found the LeapPad to be very durable and can definitely take a beating.
Some of our favorite applications have been the Disney storybooks where you can choose among 3 options – have the entire book read to your child, have to book read page-by-page, have your child read the book.
There are also games and activities to keep your child engaged. However, what my girls like the best is that you can record your own voice reading the story and play it back whenever you want. This is a great feature for our family since I travel a lot.
Another application that we really enjoyed is the Disney Animation Magic. Here you can learn how to draw various Disney characters step-by-step by tracing what's on the screen.
There's a beginners and advanced mode which determines how many details are included in the picture. What I really liked about this app is that once you're finished, the program will transform your drawing into the finished product making everyone look and feel like an accomplished artist.
So if you're looking for a device that's not only fun but educational, check out the LeapPad2 from LeapFrog. They make great gifts for any child and have also been a big help with my kids learning experience. Thank you LeapFrog!
Connect with LeapFrog:
This post was written for LeapFrog who provided the complimentary item in exchange for my honest review. All thoughts are my own.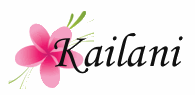 Reading Rainbow . . . that sure brings back memories. I remember how Kacie used to love watching Levar Burton as he shared great books and took the kids on informative and exciting virtual field trips. I'm not sure what ever happened to the show but we definitely miss it. I truly believe the Reading Rainbow played in a big part in Kacie's current love for books.
Luckily for Kiana and Kaila, Levar Burton is back in the new Reading Rainbow app for iPad. This app is geared for kids ages 3-9 and showcases books, games, and videos that parents trust and kids love!
Children travel to themed islands, such as Animal Kingdom, My Friends, My Family and Genius Academy, discovering quality fiction and non-fiction books. Each book comes alive with audio storytelling by celebrity actors, including spoken word Grammy winner Burton himself, and features light animations and activities to enhance the story. The app is free, and a subscription service is available for $9.99 a month recurring or an introductory price of $29.99 for six months recurring.

Courtesy of Reading Rainbow
A parent will have to sign their child up using an email address to begin. Then your child will enter some basic information like gender, interests, and age.
Once that's done they can visit the different floating islands and browse through the vast selection of books. When you tap on one it will give you a brief description of the story as well as an option to continue or cancel. If you choose to continue, the book will be added to your "backpack".
The cool thing about the backpack is that your child can choose the one that best represents them. Of course, this is the one that Kiana liked.
There are 5 slots in your backpack which means you can store up to 5 books at a time. If you want to replace a book, just drag and drop the unwanted book into the "Book Return" slot and pick another book to take it's place. Now, with the free trial version of this app, you'll only be able to get one free book. After that you'll need to subscribe to the service.
The first time your child reads a book, they'll receive a visit from a boy who will explain how to use the app. You can have the book read to you or read it yourself. There are also a few animated features throughout the books which will be highlighted using a  swirly-like animation around the object.
There a Parent's Dashboard that shows you which books your child has read and how much time they've spent reading. You can view the information by week, month, or year. I like this feature since it gives me an idea of what type of books that Kiana is interested in.
We really like the Reading Rainbow for iPad app. They have a great selection of books and the graphics are amazing. And when your child finishes a book they'll receive a reward sticker. Kiana has been asking that we subscribe to the service since there are so many books that she wants to read. How can I say no to reading?
This post was written for RRKidz & Child Play Communications who provided Reading Rainbow swag in exchange for this post.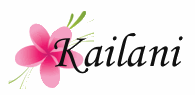 Our favorite kind of DVDs are those that have an upbeat soundtrack. My kids love all kinds of music and they have so much fun dancing around the living room. That's why I knew we would enjoy watching Sesame Street: Singing with the Stars.
Dance and sing along with this star-studded compilation from Sesame Street! From Alicia Keys to the Dixie Chicks, Andrea Bocelli, Adam Sandler and more, this DVD will get your child moving! Includes classics such as R.E.M.'s "Furry Happy Monsters" plus Emmyr award winning sensation "What I Am." So come on and sing along with the stars!

Courtesy of Warner Videos
The DVD starts with the Muppets singing backup for Will I Am as he sings "What I Am". I've always loved the lyrics to that song as it tells kids to be who they are.
There are also other music greats like Alicia Keys, Dixie Chicks, Andrea Bocelli, Adam Sandler, R.E.M., James Blunt, Ricky Gervais, and more. The segments showed these talented musicians in separate music videos geared just for kids. We also saw some of our favorite Sesame Street characters singing and dancing along.
What I really liked about this DVD was that it took popular songs and made them educational. It was kind of cool to hear these songs from a different angle. For example, James Blunt replaced the words You're Beautiful with My Triangle as he sang along with Telly Monster. All of these music videos were taken from various Sesame Street episodes so we did see some familiar favorites. However, with as much time as we spend watching the Muppet gang I was surprised that some of these videos were new to us.
Sesame Street: Singing with the Stars is a great compilation of music that I know my kids will be enjoying over and over again.
Purchase your copy of Sesame Street: Singing With the Stars at Amazon.com for $10.95.
Connect with Sesame Street:
This post was written for Sesame Street who provided the complimentary copy in exchange for my honest review.