Kiana is at that age where she wants to know the reason behind everything. Of course, I don't know even half the answers so I have to rely on Google a lot. That's why I'm always looking for books that present interesting facts in a fun way.
How Did That Get In My Lunchbox? The Story of Food by Chris Butterworth and illustrated by Lucia Gaggiotti is a book that takes the child from planting wheat to mixing flour into dough, climbing trees to machine-squeezing fruit, picking cocoa pods to stirring a vat of melted bliss. It's an engaging look at the steps involved in producing some common foods. Healthy tips and a peek at basic food groups complete the menu.
The first thing I noticed about this book is the old school feel it has to it. The retro illustrations brought back memories of when I was a kid watching an after school special on television. The colors were bold and bright, the characters were fun looking, and the foods were easily identifiable.
However, the best part was the educational value of this book. It explained to Kiana how various foods are produced and made available to consumers – bread, cheese, tomatoes, apple juice, carrots, chocolate chip cookies, and even clementines. They take you from the very first step of individual ingredients to the finish product that you see in the stores.
Kiana's favorite section was the Apple Juice diagram because she just couldn't understand how someone could squeeze the juice out of an apple. "Isn't it too hard?", she asked. The pictures show how apples are picked, washed, mashed, and then go through a huge press where all the juice is squeezed out. A heater then warms the juice to kill any bacteria and the final product is poured into cartons. Voila! Apple Juice!
There's also a section that talks about food groups and what each one does for your body. Carbohydrates for energy, fruits & vegetables to keep you healthy, proteins to help you grow, and dairy for healthy teeth and bones.
I have to admit that after reading this book to Kiana even I learned a few things. For one thing, I didn't realize how much work it takes to make chocolate – picked, dried, cleaned, roasted, mixed, squeezed, stirred, melted, cooled, molded. No wonder it tastes so good!
So the next time we buy a chocolate bar or drink some apple juice, we'll remember everything it went through before it got to the store and into our hands. And we'll appreciate the process and hard work of everyone behind the scenes.
Purchase your copy of How Did That Get In My Lunchbox?: The Story of Food at Amazon.com for $10.39,
This post was written for Candlewick Press who provided the complimentary copy in exchange for my honest review.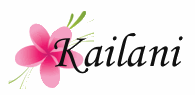 Maisy is a little mouse who wakes up in the morning with lots of energy. It's a good thing, too, since she has a very busy day ahead of her in Hop, Skip, and Jump, Maisy! by Lucy Cousins. From stretching to jumping, kicking, eating, dancing, doing somersaults, riding a skateboard, and finally snuggling into bed . . . Maisy shows kids how much fun it can be to get outside and get active.
When I first read this book to the girls, they were very intrigued by the story as well as the pull tabs which brought Maisy to life. The tabs were large enough to easily grab and moved smoothly when pulled. Kiana's favorite page was the skipping activity because when you pulled the tab a jump rope appeared off the page. Even I thought it was pretty cool.
We also liked the very large font used since it makes reading the words easier for Kiana . . . and me. The simple illustrations were dark and bold using mostly primary colors. Each image was outlined in black which made it stand out against the bright backgrounds.
However, my favorite parts were the multiple choice questions located on almost every page. It asked a question along with 3 picture choices. For example, one of the questions was "Who else can jump?" followed by images of a frog, a grasshopper, and a kangaroo. This allowed us to talk more about other animals who hop as well as those that don't. I really like stories that encourage critical thinking outside the story.
Purchase your copy of Hop, Skip and Jump, Maisy! at Amazon.com for $19.75.
This post was written for Candlewick Press who provided the complimentary copy in exchange for our honest review.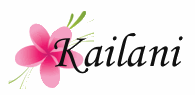 Ever since Kiana has learn to read independently she's been reading everything in sight. She loves to read books, magazines, signs, and even labels. So when I heard about Sesame Street's Brand New Readers series of books, I knew she would love them. These books have simple sentences, large fonts, and cute corresponding illustrations by Ernie Kwiat.
There are four very short stories included in the book:
Cookie Monster Cleans Up – Cookie Monster is in the bath washing the various parts of his body – hands, face, arms, belly, knees, & feet.

Cookie and Elmo Eat Their Colors – Cookie and Elmo are on a picnic eating various foods – orange carrot, red apple, blueberries, green peas, purple grapes, yellow corn, rainbow cookie. A great way to teach kids the various colors.

Cookie Monster and the Parade – Learn the different modes of transportation as the Sesame Street gang get together and form their own parade.
Cookie Monster's Bed – One of the hardest things to get the girls to do is to make their beds. This story shows the step-by-step process and the comfortable end result.
The day in the life of Cookie Monster is a busy one and the kids really enjoyed reading about all his adventures big and small.
Purchase your copy of Cookie Monster's Busy Day: Brand New Readers at Amazon.com for $5.99.
This post was written for Candlewick Press who provided the complimentary copy in exchange for our honest review.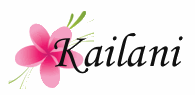 A bear goes over the mountain to see what he can see, hear what he can hear, smell what he can smell, touch what he can touch, and taste what he can taste; what a busy bear! When he sets out on a sunny morning in spring he uses all five of his senses to explore the world around him. He smells a skunk (yuck!) and sweet honeysuckle vines (yum!). He sees dragonflies and fuzzy ducklings, he hears crickets chirping, he touches a soft flower blossom, and more! When the chill of autumn comes creeping up over the mountain, he goes back to his cave for a snuggly sleep.

courtesy of Sky Pony Press
When we first started reading this book I couldn't help but sing the song in my head. It's such a classic tune and one that I fondly remember from my childhood days. In the Bear Went Over the Mountain by Iza Trapani, we follow along with a big brown bear as he uses his five senses – sight, hearing, smell, touch, taste – as he explores his world around him. Whether it's watching the ducks swimming in the pond, listening to the crickets chirp, smelling the spicy pines, touching a soggy log, or tasting a tangy shrub – good or bad you can tell that the bear truly appreciates every experience. And when he finally goes home to his cave he's content with all his precious treasures.
My kids and I really enjoyed this book because it was such a quiet and soothing story. We liked how happy the bear was as he made his was around the forest and admired his sense of wonder. Even if he didn't really know what something was it didn't stop him from finding out. It taught my kids that if you take a chance you just might find something wonderful.
We also liked the bold watercolor images that really help to bring the story to life. You could almost feel his experiences just by looking at his expressions – happiness, pain, surprise, content.
The Bear Went Over the Mountain is the perfect book to read before bed. What a great way to end the day.
Purchase your copy of The Bear Went Over the Mountain at Amazon.com for $11.16.
This post was written for Sky Pony Press who provided the complimentary copy in exchange for my honest review.