As a mother of 3 growing children, I've visited a couple of kid's consignment stores but have never found anything to purchase. Don't get me wrong…these stores had a lot of great clothes but none that I felt was worth buying. This changed when I learned about thredUP, an online kid's consignment shop. I was intrigued and skeptical by the fact that it was an online consignment shop. My initial thought was that it probably did not have much of a selection and the quality would not be as great. Boy was I mistaken!
Buy children's clothing and baby clothing on thredUP.com to save money, time and the planet. By selling gently used clothing instead of new clothing, we have great deals on top kids clothing brands, such as GAP, Ralph Lauren, Carters, Gymboree, Lands End, and more. Every like new kids clothing item is hand-selected by our quality assurance specialists, and packaged with love. We have adorable girl dresses, boy pants, and t-shirts and fresh threds are listed everyday! Moms are saving thousands of dollars buying like new instead of brand new, and lightening their family eco-prints with every purchase.

Courtesy of thredUP
When I first visited the website I was truly impressed by the amount of clothes you have to choose from. I couldn't believe they had so many people selling and purchasing clothes from them. I also liked the fact that their website is so user friendly. I have two boys so I was interested in viewing various clothes in their sizes. I was able to choose two criteria – boys' sizes 8 and 10. It was great! I scrolled through all the clothes specifically in their sizes and was able to find a couple. I purchased a Volcom shirt and an Oneill and Wagner shorts. Yes…name brand items for less than $20! YIPPEE!!!
Now, I was still skeptical on the quality of the products so I waited and in 9 days received the package. I must say the clothes were in great shape! Even my son loved his "new" clothes. I am hooked!! I check their website frequently as they update it with new items daily. I am also considering selling some of my children's gently used clothes and some new clothes that still have the tag.
Of course, I want to be sure that I'm getting a good deal. Well, thredUP.com has it all covered. You can type in the brand (e.g. Gap), size, and category (e.g. hoodies) and in seconds it will tell you the range they would pay you for that particular item. Just remember that the clothes need to be like new, clean and fresh, and in style – within 2 years of purchase. You can then request for a bag. Note: you will need to initially pay a $4.95 deposit for the bag. This is fully refunded when they receive your bag. Then fill the bag up, send it back to them (free shipping), and claim your available cash back via PayPal or use the credit to purchase more clothes. I haven't actually sold any clothes yet since I haven't had the time to go through their clothes but I will. So, if you have a chance, check out their website. Just imagine all the money you can save buying your child's clothes from thredUP. Definitely worth it!!!
Connect with thredUP:
This post was written for threadUp who provided the complimentary store gift card to help facilitate this review.
Since my kids usually bring their own water to school I'm always looking for smart ways to transport it. I used to just give them store bottled water but after a while that was getting pretty expensive. Not to mention that most of those bottles do not end up being recycled.
So with Earth Day coming up, now's the perfect time to educate your family about the importance of recycling and to take steps to reduce your carbon footprint. Contigo (www.gocontigo.com) offers the following household tips to make going green a family affair:
Replace light bulbs around the house with Energy Saving bulbs and make sure to switch off the lights when leaving a room, including closet lights!
Reuse paper for coloring and homework. Place discreet recycling bins in your kids' rooms (or let them decorate the bins) so recycling becomes "cool" and doesn't clash with their décor.
Switch to reusable water bottles.  Did you know that more than 4 billion pounds of waste from disposable water bottles are sent to landfills every year? Contigo®reusable water bottles, travel mugs and kids cups are perfect for busy families.

For mom and dad, the Contigo AutoSpout™ Addison Water Bottle features the company's new pop-up drinking straw – AutoSpout – which allows for convenient, one-handed use for on-the-go drinking.
For kids, Contigo's Kids Trekker with AUTOSEAL® technology is 100% leak- and spill-proof, and is made from FDA-approved, BPA-free materials.

Switch off computers, iPads and television sets when not in use, and be sure to unplug appliances and chargers when they're not needed.
Get outside!  Instead of letting your kids sit in front of the TV or play XBox all day, encourage them to spend at least 60 minutes a day playing outside. It's a fun way to enjoy the outdoors, reduce energy use and even burn some calories!
We recently had the opportunity to review a Contigo Kids Trekker Cup ($5.99) and found it to be perfect for Kiana (6). Kiana is at the stage where she's definitely too old for a sippy cup yet has been known to knock over a regular cup more times than not. And don't even get me started with regular water bottles. She has such a hard time putting those tiny caps back on.
With the Trekker Cup, spills are a thing of the past. The reason is in the AUTOSEAL technology which helps to prevent accidental spills. Just press the button to sip and release the button to automatically seal. It's that easy. And since we know how much kids love to press buttons, this ensures that she'll be drinking a lot of water whether she wants to or not.
The Trekker Cup is also great for our movie nights. The kids usually like to curl up on the couch with their popcorn buckets but I have to insist that they leave their drinks on the table. With a spill proof cup, they can now have their drinks within easy reach. And since it looks like an adult reusable water bottle, Kacie (9) will not object to using it.
And finally, as a family who is always on-the-go the Trekker Cup is a great way to make sure my family drinks a lot of liquids. Whether it's in the car, at school, or on the beach . . . it's the way to stay hydrated.
Connect with Contigo: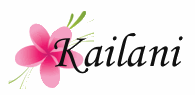 Aurora World Inc. announced details for three brand new plush gift lines geared towards new parents and their children. Infants and toddlers can get cozy with Aurora's western-themed Lil' Howdys, an interactive collection of Crinkle Friends "Brights," and Quizzies – a plush line using the most luscious and comforting fabric in the marketplace.
Lil' Howdys is a western-themed line featuring plush baby blue and pink ponies named Buckaroo and Doe-Si-Doe (12", MSRP $15 each). The line also includes a tumbleweed "Chime" ball (4.5", MSRP: $12) and two-style teether assortment (pink flower or yellow star embroidered with "#1", 7.5"; MSRP: $7) "These accessories are the perfect complement for the crib and nursery," says Kessler. Pony rattles (7", MSRP: $7) and "Rocking Buckaroos" wind-up musical toys (12", with sound, MSRP: $22) round out the line. "Each is available in pink and baby blue," says Michael Kessler, senior vice president of sales and marketing at Aurora.
We received two of these new plushies: Toucan (8.5") & Quizzies Pink Bear (12.5″) and we loved them!
Toucan is a colorful bird with brightly colored fur (feathers), embroidered patches on his wings, and ribbons/cords dangling from his tail. It's a great way to give any baby some visual stimulation.
He also has a rattling beak and a crinkling tummy and tail. And you just know that your baby would love to suck on those orange feet or ribboned tail!
By contrast, the Quizzies Bear has a soft quiet pink tone and would be perfect for nap times. Her fur is ultra-soft and cuddly which makes her just so darn huggable. She also has a beanbag bottom which gives her just a little edge. She is my favorite out of the two because she's just so soft! I would love to have an entire blanket or house slippers with the same material. She's the perfect companion to Kaila on these cooler nights.
For more information on these and other Aurora products, please visit http://www.auroragift.com or visit them on Facebook at www.facebook.com/auroraworld.
This post was written for Aurora who provided the complimentary product in exchange for my honest review.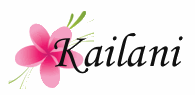 One of my favorite things about having little ones are those adorable baby blankets. The only thing is that once the girls outgrew them I ended up donating them to charity or giving them away to family and friends. However, after seeing how luxurious and gorgeous the personalized blankets from Fill In The Blankie are, I know I'll be keeping mine in hopes that one day I can pass it on to my daughter.
Fill In The Blankie provides the solution to presenting a thoughtful, customized baby shower gift, even if the name and sex have not been revealed. Offering a wide array of high-end, luxury fabric and color choices for the blanket, satin edge and thread, as well as a variety of fonts for up to a 200-character embroidered message around all four edges, allows the giver unlimited customization options.
We had the opportunity to review a blanket of our choice and after viewing the various options we decided on "Natalie's on Cloud 9″ ($109) because not only did it come in pink but it also had a cuddle factor of 10 – the softest blanket on their website.
Then it was time to decide on what type of personalization we wanted. At first I thought about using Kaila's name but decided on something more generic so that the older girls wouldn't wonder why they didn't get a blanket like this as well. There is a maximum of 50 characters per side so I really need to think about what I wanted embroidered. I finally decided on for words -  Dream, Imagine, Hope, Love.  If you have any trouble the site has wording suggestions for various occasions like holidays, adoption, encouragement and more.
Next I had to make even more decisions like font, thread color, icon embroidery, gift wrapping, if I wanted an additional stuffed toy. All these options ensured that I ended up with a blanket that's truly one-of-a-kind.
When my blanket arrived in the mail I couldn't believe how great it turned out.
Now, I have no idea what a "cuddle factor" is but this blanket has to be one of the softest one I've ever felt. I've heard people use the term "buttery" when describing softness but I never understood what that meant until now.
The embroidery was of excellent quality with no stray threads or skipped stitches.
The satin border was sewn on with straight seams and the corners perfectly angled.
And the color of the blanket was the perfect shade of baby pink . . . just right for Kaila. It measures 30″ x 30″ which can cover Kaila when she's sleeping or watching television on a cold morning. I just wished it was bigger so I could use it, too!
The blankets at Fill In The Blankie make great gifts for the parents who have everything. And since it's personalized you know it will become a treasured keepsake. I know I will be keeping mine until the day one of my girls have a blessed daughter of their own.
This post was written for Fill In The Blankie who provided the complimentary product in exchange for my honest review.