I'm not one to really wear caps but sometimes when I'm at the beach or the park I have a hard time dealing with my hair blowing into my face. It's not that I have anything against caps. It's just that it's so hard for me to find one that I like. The ones that I've seen are either too dark in color, too masculine, or just doesn't fit right. So when I heard about Madcapz I wanted to learn more.
Madcapz were created by a stylish woman who was losing her hair from Grave's Disease and couldn't find a cute feminine cap to wear.  So, she created them herself and Madcapz were born!  Now, these super cute caps and visors are a must-have for active women.  They offer a low profile fit that women love plus an adjustable strap for a comfy fit. Available in caps and visors, in over 20 fun prints, there's one to suit anyone's style.
We took a look at the Madcapz site and was very impressed with their selection. There were so many bright colors and feminine designs that I had a hard time selecting just one to review. In the end I chose the Painted Posies design ($22) because of the pretty pink and purple combination. I figured it would match pretty much any outfit I had in my closet.
When it arrived I was pleasantly surprised at how great the cap looked! The colors were just as bright in person and the 100% machine washable cotton material was soft and comfortable. No stiff fabric or unstylish netting anywhere to be seen. I also liked that all the seams were reinforced and top-stitched to ensure durability. And there's an adjustable buckle in the back so you know it will fit perfectly.
But the best part is that it looked great! I loved how feminine the colors and design were and I received a lot of compliments when I wore it to my kids' school outdoor event. Plus, it's so colorful that my kids could easily spot me! I think something like this would be great for even the kids to wear when we're in crowded areas. I could probably spot them a mile away!
So if you're looking for a cap (or visor) that will stand out in a crowd, check out Madcapz. You'll never wear an ordinary cap again.
This post was written for Madcapz who provided the complimentary item in exchange for my honest review.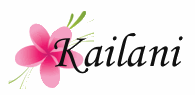 I wear a watch for practical reasons . . . to know what time it is. However, I'm beginning to notice that watches can also be an accessory that can be matched to your outfit or mood. Introducing . . . RUBR Watches.
RUBR watch is the answer to a trendy, unisex, time piece that doesn't break the bank.  With the ability to create custom color combinations, each RUBR enables its owner to make the watch a true reflection of who he/she is.  Fashion perks aside RUBR is ultra light weight and water resistant, making it perfect for playing sports.  RUBR carries the look of an oversized time piece without the weight attached to most models on the market.
We received a light pink RUBR I Watch ($25) made from 100% silicone. We found this rubber material to be very light weight and comfortable. So much so that I forgot I was even wearing it. The band is adjustable to 9 spots which is great since I have very tiny wrists. I can usually put the band to the smallest position yet still have to wear my watch like a bracelet. This one fit perfectly with 3 smaller slots still available.
The over-sized face measures at a 1 3/4″ square and features Japanese quartz movement so you know you'll always be on time. There are two numbers on the face . . . 12 & 6 . . . with the RUBR logo running horizontally between the 3 & 9 spots. I like that there's a second hand which I find most watches these days are missing.
However, the best part about the RUBR Watch is that you can interchange the bands and faces to coordinate with your wardrobe. And since each band is only $10 you can afford to get a bunch of them in a rainbow of colors. To change the band just pop out the face and slip it into a new band. That's it! The two hooks on the top and bottom of the face will ensure that the it stays securely in place.
So if you're looking for a last minute Christmas gift or the perfect stocking stuffer, check out RUBR watches. You'll find the perfect color for every member of your family!
This post was written for RUBR Watches who provided the complimentary item in exchange for my honest review.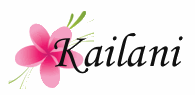 When it comes to shopping for holiday gifts, I'll admit that I don't make things too easy for my husband. Although he continues to ask me what I want, I have a hard time coming up with something that is fun enough to suit me while also being practical enough that he'll buy it. Where do you find something that combines personality and style with a budget?
Recently I've found that place and it offers everything from women's handbags, clutches and purses to stunning fashion jewelry to scarves and hair accessories: Twisted Orchid. Available in specialty stores and online, this site features fabulous finds that are perfect for gifting that range from $5 to $70. Check out this small selection of things that you can find there…
Under $15
Under $30
Under $40
For me, I'm a big fan of handbags and when I saw that Twisted Orchid had combined their stylish fashion sense with a convenient, portable toiletry bag, I knew that the Black-White Traveler would be something that would come in handy for quite some time.

Measuring in at approximately 8″ tall, 8″ wide and 3″ deep, this cute little bag has one main pocket accessed by the curved zipper on the front…

…which features great slots on the inside of the flap for something thin like a toothbrush. On the back, there is one flat zippered pocket that provides even more storage.

Because of the small size, I won't use this as my main toiletry bag for longer trips (but will bring it as a great case for accessories, hair clips for my girls, etc), however, it is perfect for a shorter, overnight jaunt. We often visit my in-laws' house for the weekend, so being able to grab something small and portable like this is extremely convenient!
I love the lightweight feel to the Black-White Traveler as well as the smooth, satin fabric (which is washable with warm water and liquid soap) and the overall way that the stripes and polka dot patterns work for a cute, eye-catching look. Best of all, this bag retails for $9, making it a perfect stocking stuffer for anyone on your list that enjoys traveling. Add a few travel bottles and a small bar of soap inside and you're set with a great gift!
Whether you're looking for a chic purse, a trendy wallet, a pair of earring with bling, or a fashionable scarf, Twisted Orchid and their collection of Mad Style items are sure to please. Better yet, in addition to their free shipping within in the continental U.S., you can also receive a 20% discount on any purchase simply by entering the promo code TWISTED at checkout!
To view the full line of Mad Style products, visit the Twisted Orchid website and connect with them on Facebook.
This post was written for Mad Style who provided the complimentary item in exchange for my honest review.