First, let me say that I have never tried or even heard much about the various escape room companies that have been popping up lately on the islands. Apparently, it's a big thing on the mainland but I never really had the desire to try it. So when Solve the Room Hawaii contacted me to see if I was interested in checking out their version of escape rooms I figured I'd give it a try.
Thankfully, I was able to get specific directions on their website as to where they were located and where to park since there is absolutely no signage on the building. Once there we were immediately greeted by Nate who explained how the rooms worked. I really appreciated his honesty in letting us know that the Pirate Room that we chose was one of the more difficult rooms that they have. He explained that only 10% of the adult groups that have attempted the room were successful. So the fact that I showed up with only my 2 daughters (ages 8 and 12) probably didn't give him much confidence in our completion. I know I didn't have any expectations . . . I was there just to have fun.
First, they had us hang out in the game room while they got the room set up. There were various games and puzzles available to keep us occupied. It didn't take long before we were ready to go.
Nate took us into the Pirate Room and gave us a rundown on the rules. The room was filled with pirate-type motif . . . maps, treasure chests, etc. He explained that we had 60 minutes to escape but we were also able to use the iPad-like device to ask him for help/clues along the way. Then he left . . . and the timer on the wall started ticking down.
Now, I've always considered myself a pretty smart person. I love doing puzzle and riddles and thinking outside the box. But when Nate left I was completely lost. We started looking around the room and in various objects for clues. The only problem was that once we found a few clues we weren't really sure what to do with them. We weren't even sure what order the clues were supposed to be in.
Nate was monitoring us through a video camera installed in the room and when he could see that we were at a roadblock he would message us and ask if we needed help. I felt so bad asking for help but he assured us that that's what he's there for.
Now, I can't give too much away since it's all about the surprises that make the room so much fun. But in the end . . . we ran out of time. But we did make it almost to the end. Nate said that he was "taken aback" at how quickly we were solving the puzzles . . . probably because it was pretty much Kiana (12 years old) who did all the work. If it weren't for her we wouldn't have gotten past the first clue.
All in all, we had a lot of fun at Solve the Room Hawaii. The staff was super friendly and tried to do everything they could to make our experience successful. My only suggestion is that they put some kind of signage on the building. The place is located on Kalakaua Avenue and there is heavy traffic that drive by. Signage would be beneficial to letting people know that they're there . . . or at the very least draw some attention to their company. They currently have 3 themed rooms available . . . The Pirate Ship, Black Site Prison, Prohibition Era Bar . . . with 2 more coming soon.
Solve the Room Hawaii
1722 Kalakaua Avenue
Honolulu HI 96826
(808) 744-4531
solvetheroomhawaii@gmail.com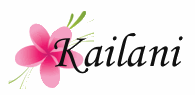 If there's one thing my family loves it's toys that are not only fun but educational as well. Whether it's academic, imaginative or artistic . . . if the kids are learning something while playing then it's definitely a hit with me. That's why we have always been big fans of Build & Imagine.
What makes the Build & Imagine play-sets so different is that they're magnetic. This means no extra small parts, no maneuvering to get the pieces to fit 'just right', no more frustrated kids. These solid plastic pieces are sturdy, brightly colored and connect with ease.
We received the Malia's House set ($59.99) which came with 16 double-sided pieces which can be use to construct the house as well as 2 dolls and a sheet of magnetic stickers.
The bright and colorful the panels are as vibrant as always. When you place the magnetic accessories onto them you almost can't tell which one is the magnet and which one is a part of the printed scenery.
Each piece has a different scene on both sides which give my kids even more creative options to their play. Of course, their favorite panel is the one where there's a door that actually opens.
And since each side of  the panel is magnetic that means there are pretty much countless ways to design your structure. It was interesting to see just how many ideas my girls could come up with.
And boy, are those magnetic sides strong. Definitely essential when building masterpieces. Nothing worse than trying to construct something that keeps falling apart.
However, the best part is how much fun my girls had. Not only did they have a blast coming up with different shaped play areas but once they were done they could now use the dolls and accessories to come up with their own storylines.
And now Build and Imagine also offers glow-in-the-dark dark magnetic stickers to add to the girls creations. What kid doesn't love glow-in-the-dark?
I can tell that this is something that they won't get bored with any time soon. In fact, they've been playing with their Build & Imagine play-set every single day since. And that's saying a lot considering their bedroom looks like a "Toys R Us".
Connect with Build & Imagine
Twitter
Facebook
YouTube
Linkedin
This post was written for Build & Imagine who provided the complimentary product in exchange for my honest review.
Save
Save
Save
Save
Save
Save
Save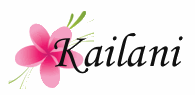 I'm sure you're all familiar with Jell-O gelatin and pudding mixes. I grew up with these delicious snacks and I loved helping my Mom make them for our family. Recently, Jello-O introduced a brand new recipe called Simply Good with real ingredients and fruit juices . . . containing no artificial flavors, dyes or preservatives. Gotta love that.
We recently received a bunch of these mixes and the kids couldn't wait to make them.
What I really like about Jell-O products is that preparation is so kid-friendly. Just add milk or water (depending on what you're making) and chill to set. That's it! Add a little whipped cream and you have the perfect dessert or snack.
The kids love the bright colors but most of all . . . the taste. We tried the Chocolate Caramel pudding and Pineapple Orange gelatin first . . . and OMG . . . it was good!
Jell-O recently launched their "Delightfully Honest" campaign where they asked kids random questions and recorded their unscripted, unedited responses. You can just imagine how that turned out!
So I decided to give it a try. I asked Kaila a few random questions to see what she would say . . .
NOTE: I'm not a pilot . . . I'm a flight attendant. LOL!
Jell-O Simply Good . . . stock up today!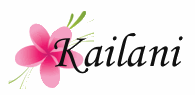 Maybe I'm strange but when I was a child I used to love school lunches. I remember waiting in line in the cafeteria while holding my green compartmental tray and eyeing up the day's menu. Of course, there were times when I was a little disappointed . . . like on Creamed Spinach day . . . but for the most part it was the highlight of my school years. My absolute favorite were fish sticks because I was required to hold up one or two fingers to indicate how many I wanted. That little bit of interaction with the Cafeteria Lady was always so awesome!
My kids, however, are different. If it were up to them they would be bringing home lunch to school every . . . single . . . day. So when I found out that this past week (October 10th – 14th) was National School Lunch Week I wasn't sure if I should tell them. I mean, having them buy school lunch is just soooo much easier for me.
In the end, I caved and told them that I would be making home lunch for them to celebrate this event. For the most part, it was basically sandwiches, spam musubis or left overs from the previous night's dinner. However, on the last day I decided to go all out and attempt to make a Japanese Bento. I see them all over Japan and I figured . . . how hard could it be?
Here is the end result . . .
And to say that my kids were ecstatic would be an understatment. Not only did they enjoy the animal rice balls, hotdog octopus, hello kitty cheese, flower fishcake and googly eyed tomatoes . . . they also LOVED the Welch's Fruit Snacks. And I have to say . . . so did I. Welch's Fruit Snacks are fat and Gluten free with no preservatives and contains 100% of the recommended daily allowance of Vitamin C. Gotta love that.
In honor of National School Lunch Week, Welch's has teamed up with Feeding America with the goal of improving school lunches across America especially for those children in need.
Here's how you can do your part and join Welch's® Fruit Snacks to fight childhood hunger:
For each photo received, Welch's® Fruit Snacks will donate $1.00 to Feeding America®. How cool is that?
So whether you're looking for a great addition to your child's homelunch, an afternoon snack or just a little something to even satisfy your adult sweet tooth craving . . . grab a bag of Welch's Fruit Snack. It makes you feel good about snacking again.
Welch's provided me with the complimentary product in exchange for this post.
Save
Save