Jamba Hawaii Unveils New Dreams Smoothie Lineup
"I Dream of Jamba" campaign will also feature a free smoothie sample day
With the popularity of their Orange Dream Machine smoothie, Jamba Hawaii is set to introduce three new additions to their Dreams Smoothie lineup. The new Strawberry, Blueberry and Pineapple Dreamin' smoothies will have you dreaming of Jamba when they were introduced to the menu beginning on July 13, 2015.
"Our Orange Dream Machine smoothie was so popular that our customers started requesting variations," said Donna Yano, VP of Jamba Juice Hawaii. "So it really was our loyal customers who helped develop the concepts behind the expansion of our Dreams Smoothie lineup."
Jamba Hawaii will also be making dreams come true by offering a free smoothie sample day at retail locations statewide on Saturday, July 18, 2015. Customers will be given the opportunity to sample these new dream smoothies from 11 a.m. to 1 p.m. at all Jamba Hawaii locations.
"These new additions come at a perfect time as we head into the heart of summer," added Yano. "We couldn't be more excited since these specific smoothies will be exclusively available at the Jamba locations here in Hawaii."
In addition to the new dream smoothies, Jamba Hawaii will also add a Loaded Acai Bowl to their menu. The new "loaded" bowl will feature a new acai base along with all the familiar fresh fruit toppings as well as granola, sliced almonds and honey. It will also offers the same anti-oxidant and energy-boosting qualities as Jamba's other acai products but will have a slightly creamier and sweeter taste as a result of adding coconut to the acai base.
About Jamba Juice Company
Founded in 1990, Jamba, Inc. is a leading restaurant retailer of better-for-you, specialty beverage and food offerings, which include great tasting, whole fruit smoothies, fresh squeezed juices and juice blends, hot teas, and a variety of food items including hot oatmeal, breakfast wraps, sandwiches, Artisan Flatbreads™, baked goods, and snacks. As of September 2014, there are 862 Jamba Juice locations worldwide.
About Jamba Juice Hawaii
Jamba Juice Hawaii now has 33 stores operated by JJC Hawaii, LLC, an authorized Jamba licensee; across Oahu, Maui, Kauai, and the Big Island. Jamba Juice Hawaii is the category-defining leader in all-natural, made-to-order fruit smoothies, juices, acai bowls and other snacks for health-conscious consumers with discerning tastes.  Jamba Juice smoothies are packed with 4-5 servings of fruit and loaded with vitamins, minerals, fiber and other nutrients. Visit www.jambahawaii.com for store locations and more information.
Courtesy of Jamba Juice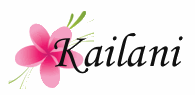 Gluten-Free!!!
I have friends with children on a gluten-free diet and they all tell me the same thing . . . it's so hard to find food items that their kids want to eat. Well, General Mills Big G products will be hitting the shelves this month with a variety of gluten-free cereals just in time for the back-to-school rush. Gluten-free Chex Oatmeal: plain, apple cinnamon, maple brown sugar and a variety pack.
In addition, there's a new Cheerios Protein and SpongeBob SquarePants Fruity Splash which contain whole grain as the first ingredient and contain no high fructose corn syrup. That makes this Mom very happy!
And don't forget to check out the new packaging on the boxes of Trix (with a fruiter taste) and Chex cereals.
Loving these big changes to these General Mills Big G products!
Connect with General Mills
 I received a complimentary shipment of these products.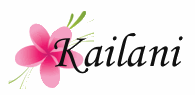 One of my girls' favorite way to spend an evening at home is having our very own movie night. Some times we watch musicals, some times we watch comedies, and now that school is about to start again . . . documentaries. Yes, maybe not the most popular choice for kids but with the selections available at Netflix your family will be sure to find a few great options.
Our family chose to watch The Blue Planet: A Natural History of the Oceans. 
Living on an island, my girls have always been interested in marine life and The Blue Planet has put together an amazing narrative of the ocean world surrounding us. What we loved about this film are the vivid scenes of the deep blue sea . . . images that we will probably never get to see otherwise. It really makes you realize how small you are in such a vast wide world.
However, if ocean life is not your thing there are many other great titles to choose from. Here are some suggestions from Netflix:
And for younger viewers:
And if you're looking for the perfect Summer treat to go along with your viewing, check out these cool Strawberry-Yogurt Swirl Popsicles!
Two cups of any type of berries can be used, whether that's blueberries, blackberries, or raspberries.

Yield: 6 to 8 Popsicles, depending on mold size

1 cup chopped watermelon

2 cups sliced strawberries (about 1 pound strawberries)

3 tablespoons pomegranate juice

3 tablespoons honey, divided

1 cup no-fat or low-fat Greek yogurt

1. In the bowl of a food processor, add watermelon, strawberries, pomegranate juice, and 1 tablespoon honey. Process about 1 minute until mixture turns into a puree. Taste; add just a bit more honey, if needed; a lot of this depends on the sweetness of the watermelon and strawberries.

2. In a small bowl, combine together yogurt and remaining 2 tablespoons honey.

3. Fill the popsicle molds: First, pour the strawberry mixture in the bottom of each popsicle mold. Spoon yogurt into it; again, top with strawberry mixture and then yogurt. Use a wooden popsicle stick or a skewer to swirl the strawberry mixture and yogurt together. Place in the freezer overnight.

4. To remove from popsicle molds, hold under warm water until popsicle can be easily pulled free of mold. Serve.
So keep feeding those inquiring minds with exciting documentaries from Netflix . . . streamed right into your very own living room. Because . . . the learning never stops.
Connect with Netflix:
This post was written for Netflix as part of their Netflix Stream Team.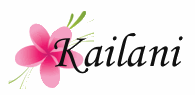 If there's a genre of movies that I can never resist it's musicals. I love every one from The Sound of Music to Grease to High School Musical. I believe that movies with soundtracks produce some of the best songs around. So with Summer fast approaching, now is the perfect time to start checking out some great movies for you and your family. Here are some great suggestions from Netflix:
One of my family's favorite movies is Mulan. No seriously, my kids watch that movie at least 3-4 times a week. They watch it so much that the entire family could probably quote this musical line for line. Not only is it a great storyline that teaches girls to follow their hearts no matter what but it also have a pretty awesome soundtrack. Songs like Reflection, A Girl Worth Fighting For, and Honor To Us All will have you singing all day.
And while you're at it . . . why not make a tasty snack to go along with family time? Bet the kids would love to dig into a Shrek Kiwi-Yogurt Parfait! Yum!
1 (3-ounce) package Lime Jell-O (optional)
2 cups green grapes
1 (17.6-ounce) container plain 0% or 2% Greek yogurt
1 tablespoon honey
4 to 6 ripe kiwis
1 to 2 cups granola or cereal
If using Jell-O, the night before making the parfait, prepare Jell-O according to package directions. And while you're at it, add washed grapes into a large Ziplock bag and place in the freezer.
To prepare, if using the Jell-O, cut into cubes. Open the yogurt container and swirl honey into it, stirring to combine. Slice the grapes in half and chop or slice each kiwi.
The exact amount of fruit and yogurt used in the parfait will depend a lot of the size of your glass—I like to use a parfait glass like the one pictured, a wine glass or even a small mason jar. Start layering the parfait by adding a couple spoonfuls of yogurt into the bottom. Then, layer with optional Jell-O, grapes, kiwi slices, more spoonfuls of yogurt and then lastly topping with granola.
Connect with Netflix:
This post was written for Netflix as part of their Netflix Stream Team.