Ghoulishly good times are back at IHOP® RESTAURANTS with The return of FREE Scary Face Pancakes FOR KIDS ON HALLOWEEN
On October 31st Kids 12 and Under Can Enjoy a Free Scary Face Pancake from 7 a.m.-10 p.m.
WHAT:
To celebrate Halloween, on October 31, kids 12 and under can dig into Scary Face Pancakes for FREE from 7 a.m.-10 p.m. at participating restaurants. IHOP encourages children and families to create a monster masterpiece from a hot-off-the-griddle, world-famous Buttermilk Pancake topped with whipped cream, a strawberry nose and served with a side of OREO® cookies and candy corn.
WHERE:
Participating IHOP Restaurants in the United States.
WHY:
For close to six decades, IHOP has been the leader in bringing guests a freshly made breakfast served any time of day, every day, as well as unique, made-to-order limited time menu items. Scary Face Pancakes offer families a fun and unique dining experience this Halloween season.
WHEN:
MONDAY, October 31, 2016 7:00 AM – 10:00 PM
ABOUT INTERNATIONAL HOUSE OF PANCAKES, LLC
For more than 58 years, IHOP has been a leader, innovator and expert in all things breakfast, any time of day. The chain offers 65 different signature, fresh made-to-order breakfast options, a wide selection of popular lunch and dinner items as well as meals under 600 calories. IHOP restaurants offer guests an affordable, everyday dining experience with warm and friendly service. As of June 30, 2016, there were 1,695 IHOP restaurants in 50 states and the District of Columbia, Puerto Rico and Guam as well as Canada, Mexico, Guatemala, the Kingdom of Saudi Arabia, Kuwait, the United Arab Emirates, Bahrain, Qatar and the Philippines. IHOP restaurants are franchised and operated by Glendale, Calif.-based DineEquity, Inc. (NYSE: DIN) and its affiliates.
Information courtesy of IHOP and Wills Communications, Inc.
Save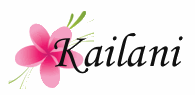 It's time for Halloween again and my kids are so excited about dressing up, school parties and of course . . . trick-or-treating! They all have their favorite candies that they're hoping to receive but let's be honest, they love them all! It's a child's paradise but definitely a dentist's nightmare.
In my family, my children know that they are not allowed to eat any candy while we're still out trick-or-treating. Once we're home, we go through every piece to make sure it's safe to consume and then they're able to select a few of their favorite pieces to enjoy. Then they choose the ones that they want to keep and everything else gets taken to my workplace for others to enjoy. The reason for this is that they usually receive a total of at least 4 gallon-sized ziploc bags full of candy . . . too much for them to eat themselves.
This year, Great Expressions Dental Centers wants you to be the neighborhood superhero by knowing these other simple facts and following a few easy tips to make your Halloween a safe and healthy one.
FACT: Sticky candies, such as caramel and taffy, increase the chances of broken brackets the day after Halloween.
TIP: To prevent this from happening to your child, or a neighbor, pass out individually-wrapped stringed cheese instead! Cheese is tasty and its calcium and phosphates help neutralize plaque acid, and ultimately reduces cavities. It will also play nice with brackets.
FACT: 73% of kids ages 2 -5 will eat candy on Halloween. The highest consumption rate, however, is among 6 – 8 year olds, 87% of which eat candy on Halloween.
TIP: Avoid letting your trick-or-treaters fill up on sweets. Before sending your little vampire out to trick-or-treat, let them snack on fruits and vegetables. Jack-o Lantern oranges and carrot fingers are fun and festive snacks for your appetizer table.
FACT: Sweets that are chewy and sticky can get stuck between teeth, leading to tooth decay.
TIP: Be sure to run from gummy candy, sour candies, and taffy. Instead pass out sugar-free lollipops and hard candies, sugar-free gum, and dark chocolate.
So don't let one night ruin your child's teeth. Take precautions to protect those pearly whites. Happy Halloween!
Save
Save
Save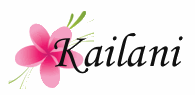 I am so excited! I just learned that US Family Guide has partnered with Pleasant Holidays, a leading provider of package vacations. They're based in the U.S. and have great deals on family vacations worldwide – Hawaii, contiguous United States, Canada, Mexico, Caribbean, Costa Rica, Europe, Tahiti, Fiji and more. They can also book complete cruise vacations with airfare, onboard accommodations, and pre- and post-cruise hotel stays for vacations where everyone can relax and enjoy.
Pleasant Holidays is new to US Family Guide, but has been partnering with hotels and resorts for more than 55 years to get great offers you cannot book anywhere else. When you're planning to explore close to home or farther afield, make them your one-stop-shop for everything you need: flights, accommodations, car rentals, ground transfers, exciting activities and tours, and travel protection coverage to protect your travel investment (because if parenthood has taught us one thing, it's to expect the unexpected). And unlike some other online travel providers, they have in-destination customer assistance should you need it.
They've currently got a great deal on Hawaii vacations that saves you $100 per booking. Select from 26 hotels and resorts on the four most popular islands: Oahu, Maui, Kauai and island of Hawaii. Explore the exciting sights of Oahu, including world-famous Waikiki Beach and historic Pearl Harbor. Watch the sun rise from the slopes of a dormant volcano on Maui. Snorkel, hike, kayak, surf, experience Polynesian culture and more. This deal is valid on new vacations booked by 10/30/16 for select travel through 6/30/17 that include roundtrip airfare from the continental United States and a stay of five nights or longer at a participating hotel or resort. The $100 savings is per booking and taken at time of booking – no waiting! For more information or reservations visit www.PleasantHolidays.com, call 1-800-837-5154 or contact your travel agent.
Be sure to keep an eye on my blog page. I'll be sharing more great deals for memorable family vacations from Pleasant Holidays soon!
The fine print . . .
Contest Ends 10/30/2016
Winner will be randomly selected from the report of all bloggers who have entered
No Cash value
DRAWING: The winner will be randomly selected on or near the deadline 10/30/2016. Odds of winning will depend on the number of entries received. Winner will be notified by email or by mail. No prize substitution, cash equivalent or transfer of prize by winner in violation of these rules and regulations is permitted. USFamilyGuide.com reserves the right to substitute prize of equal or greater value. Void where prohibited by law. Sweepstakes subject to all applicable federal, state, and local laws, rules and regulations. All federal/state/local taxes are winner's sole responsibility. Prize acceptance constitutes acceptance of prize conditions and permission to use winner's name and/or likeness for advertising/publicity purposes without further compensation, unless prohibited by law. Should a prizewinner make any false statement in connection with this sweepstakes, the winner will be required to promptly return to USFamilyGuide.com, upon demand, his/her prize.
Limitation of Liability: Neither USFamilyGuide.com nor its co-sponsors are responsible for printing or typographical errors in any sweepstakes-related materials; stolen, lost, late, misdirected, damaged, incomplete, or illegible entries; or transactions that are processed late or incorrectly or are lost due to computer or electronic malfunction US Family Guide reserves the right to cancel or modify the sweepstakes if fraud or technical difficulties compromise the integrity of the sweepstakes as determined by US Family Guide, in its sole discretion. Entrants agree to release and hold harmless US Family Guide and all co-sponsors from and against any and all claims, demands, losses and liabilities arising out of this sweepstakes or the prizes awarded.
Winners List: The winner will be shared via email with all entrants.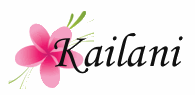 The very first time you find out that you're going to be a new parent a lot of different thoughts go through your mind . . . will my baby be healthy, what will he/she look like, how am I going to afford everything he/she will need, how will my life change? And once your bundle of joy is finally here the only thought in your mind is LOVE. It's this love that makes you want to be a better person . . . to make the world a better place for your baby. There's nothing we wouldn't do for the love of a child.
This was the inspiration to this year's Pampers #BetterforBaby blogger grants. Once again I was humbled and honored to be a part of this amazing and generous program which serves to help local deserving families.
Here is this year's recipient's story . . .
My name is Chizuka and I'm currently 40 years old.  I am finally 6 months pregnant with my first baby girl.

Every night, I talk to my sweet baby….

7/8   Today was the day of our embryo transfer result announcement.  The result was positive!!  But my doctor advised me to not expect too much because of  my low HCG level.  Please, please hang in there.  God please, do not take this baby away from me!

7/19  The HCG level is gradually elevating and I can see YOU now on the screen!  You are such a strong baby!

7/27  Today was the first day I can hear your strong heartbeat.  I cried for joy!  Just a few weeks ago, you were just a small dot on the screen!

8/25  I can't get up from bed.  Your mom is now super sick!  But yes, I know now you are growing!

9/3   Today we found that you are a baby girl!  Yay!

10/13 Your dad seems so shy to speak to you over my belly.  But remember, that is your dad's voice!

11/1  Today was the first day I felt you move inside me!  Was that a punch or kick?

My husband and I have been together for over 20 years.  However, when I was in my 20′s, I wasn't ready to become a mom.  Then in my 30′s I became a flight attendant and I spent more time on layovers than at home with my husband.  I really enjoyed traveling all over the world.  Time flew quickly and when we were ready for a baby we found out that it's not that easy to conceive at my age.

First, I've been trying to conceive the natural way, but my doctor said that my FSH level is too high and there is a less than 5% chance to becoming a mom even with IVF.  He recommended for me to get an egg donor.  But we didn't give up and started looking for IVF clinics in Japan. In Japan, egg donation is not allowed by law which means they concentrate on retrieving eggs especially for middle age women.  It was difficult to set up my work schedule and still get IVF check ups but I was able to manage it and commuted to Japan for nearly 2 years.

My first embryo transfer was successful but 10 weeks into the pregnancy we never detected a heart beat . . . a D&C was then performed.  With our second try, this baby girl chose me as a mom and came down to us!  But I'm always nervous for this baby and I was up and down about the result of the hormone level.  Then next hurdle was the size of gestational sac, and next was the size of the CRL….  I couldn't get any relief until I could hear my baby's heart.

Having a child is a miracle and I believe that our baby is a gift from God.  At my age, the natural pregnancy rate is only 5%, IVF pregnancy rate is 20% and miscarriage rate is 24%!  I really appreciate all the people who have supported me . . . especially my husband, my family, my friends and my company.

I have 4 more months to go and now I'm starting to shop for baby goods. My 2 sister in-laws have a boy and a girl and they are my good advisers.  They both recommend Pampers for diapers.  They say it fits well and there's no leaking or accidents.  It breaths good so that sensitive skin stays dry!  I would love for my baby to be in a good mood, so definitely Pampers is always going to be on my shopping list!
Thanks to Pampers and their #BetterforBaby grant Marvin & Chizuka were able to shop at Target for many of their baby's needs. Becoming a new parent can get expensive and hopefully this will help with some of the costs. And being the generous person she is, Chizuka decided to use some of the money to purchase VISA gift cards for some of her friends who are currently pregnant or who have recently had a baby. What an amazing person she is! Congratulations Marvin & Chizuka!
Connect with Pampers:
This post was written for Pampers who provided the monetary grant in exchange for this post. Thank you once again to #Pampers for being such an awesome and generous company to work with.