Today was the annual picnic for the Big Island town that my father grew up in. The kids had a blast as usual. There were games, prizes, shave ice, good food, and friends we haven't seen since last year.
Now, I'm not really an outdoor kind of girl and the only wind I want is the one coming from my air conditioner. So I wasn't too thrilled that the winds were blowing so hard that it actually bent the metal poles on two of our canopy tents. The strange thing is that no one else seemed to be having the same problem. We started to feel like we had our very own personal tornado going on.
After 6 hours, we arrived back home tired, sunburned, and sticky. All I wanted to do was get the kids into the bath and put them to bed. They'll definitely get a good night's sleep tonight!
How was your weekend?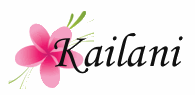 This past weekend we celebrated my forty-*ahem* birthday. I hadn't planned on really announcing it but thanks to Facebook, I awoke to numerous birthday wishes from my blogging buddies. Thank you everyone!
Since my parents graciously offered to watch the girls, DH and I were able to go out to dinner in a real restaurant. I could choose any establishment and decided on The Cheesecake Factory in Waikiki. The last time I ate there was back in January while on a layover in Seattle and I remembered that the Orange Chicken was delicious!
My only concern was that The Cheesecake Factory doesn't accept reservations and we usually end up having to wait at least 45 minutes for an available table. Although I'm sure they have a good reason for doing this, I have never understood the logic behind it. I think we would probably dine there more often if we knew we had a table waiting for us. Anyone have any insight to this?
Luckily, it wasn't too busy and we didn't have to wait for more than 20 minutes. Now, we've been to many restaurants in our time but I have to say that our waiter was THE BEST waiter we have ever had. It didn't matter that his station was completely full. He still made us feel like we were the only people in the restaurant by keeping us updated on the status of our order and making sure we never had to ask for a single thing. He was so awesome!
And of course, the food was delicious. I decided against my usual Orange Chicken and got the Macadamia Nut Crusted Ono instead. Dessert was the White Chocolate Caramel Macadamia Nut Cheesecake. I was in Heaven! It was a great birthday dinner!
After dinner, we took a walk along Kalakaua Avenue and were amazed at how things have changed. Back in high school, cruising down that main street in Waikiki was the "in" thing to do. Now, the street is lined with high end boutiques with their ceiling to floor glass windows and marble floors. We were also suprised to see so many visitors walking around. You would never guess that we're in an economic slump. Tourism looks like it's really booming!
All in all, it was a great birthday!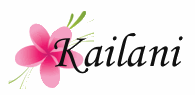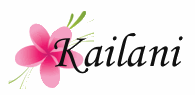 Girlie Girl started the 2nd grade today. She goes to a multi-track school so the school year starts pretty early for her. Surprisingly, she was pretty excited about going back. She has lots of her friends in her class!
Yesterday I gave her the option of going anywhere she wanted on her last day of freedom. Do you know what she chose? The library! Boy, I sure didn't see that one coming. We haven't been to the public library in years! So off we went . . .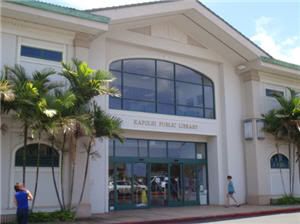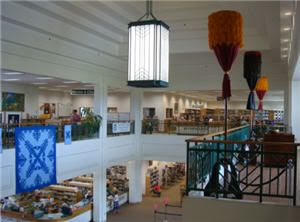 I couldn't believe how upgraged the public library system is. They have internet services, computerized book catalogs, meeting rooms, and lots of programs for eveyone in the family. You can even borrow DVDs and CDs! It was a great way to spend the afternoon!
Does your family visit your local library?