Have you ever had a day so perfect that you didn't want it to end?  We did!  My family and I had an amazing day at the beach with our close family and friends.  But what made it a hundred times better was Hawaii Beach Time!  Ryan Weed from Hawaii Beach Time hooked us up with some amazing beach equipment – two person kayak, stand up paddle boards, boogie boards, canopy tent, Adirondack style beach chairs, umbrella, and coolers with ice!!!  To bring it up a notch everything was delivered and set up at our beach of choice – Waimea Bay!!! AWESOME!!!
Hawaii Beach Time is Oahu's only beach equipment rental and delivery service. We have a wide variety of gear to accommodate your every beach or water sport need. We have snorkel rentals, kayak rentals, surfboard rentals, stand up paddle board rentals, beach chair rentals, umbrella rentals, cooler rentals, and much more delivered anywhere on Oahu, including Kailua, Lanikai, North shore, Honolulu, and anywhere else you would like to go (and the delivery is FREE!)  

Courtesy of Hawaii Beach Time
Ryan from Hawaii Beach Time made it so easy to plan our get together.  I knew we wanted to kayak, stand up paddle, and boogie board, but wasn't sure where we should go.  Ryan gave me some suggestions and I even checked out their website which has a comprehensive beach guide.  It explains which activity is best for a particular beach, but it goes even further.  The guide lets you know if there are public restrooms available, whether lifeguards are present, and parking and food availability.  Such important information all found in one place…Wonderful!!!
When our beach day arrived it was the most relaxing morning ever.  We packed our beach bags, food and drinks . . . that's it!  Normally, our van would be full of chairs, coolers, tent, boogie boards, etc.  We would be struggling to fit everything into the van and be exhausted by just hauling everything to the beach to set it up.  We would be so pooped out…actually my husband would be pooped out from walking to and from the van and setting everything up.  Not this time!  He had so much energy that he and my kids headed straight for the waves.  All of the beach equipment was set up on the beach and waiting for us.
Jake, the delivery guy, took really good care of us.  He made sure he got us as close to the shore as possible.  We felt so special!!!  Hawaii Beach Time made sure they were there early to set up and when we arrived they offered to switch parking spaces with us.  We happened to luck out and found parking fairly easily, but if we didn't we would have definitely had a great parking spot.
Our family and friends spent the day on the two person kayak, stand up paddle boards, and boogie boards.  It was so much fun!  Later, when we were hanging out under the tent and umbrella, we couldn't believe how comfortable the beach chairs were.  In fact, a couple of the guys fell asleep on it!
I even had several comments from other beach goers asking where we got our equipment.  You could see it in their eyes…they were jealous!  Of course, I had to rave about Hawaii Beach Time!!!
At the end of the day, clean up was a breeze.  I just called Jake to let him know we were winding down.  When Jake arrived he packed all the equipment up and we were off . . . ending our wonderful day at the beach!  It was a day we would never forget.  Thank you Hawaii Beach Time!!!  With summer in full swing, I highly recommend you try Hawaii Beach Time.  Everything is so affordable.  Check out their website for their full line of rental gear and give Ryan a call.  You won't be disappointed!!!
Connect with Hawaii Beach Time:
This post was written for Hawaii Beach Time who provided the complimentary service in exchange for our honest review.
Prenatal Yoga helps calm expecting moms
The transformation of a woman's body during pregnancy is dramatic and life changing to say the least.  Unfortunately, this transformation comes at a high price, giving up control of one's body and dealing with the discomforts of pregnancy. In order to help alleviate many of the bodily discomforts of pregnancy, such as back pain, tight shoulders, etc. as well as the mental obstacles such as high stress and waves of emotions, an increasing number of women are turning to Prenatal yoga.
"Yoga helps expectant mothers cultivate inner calm, specifically through the breathing and meditation exercises." explained Zeny Ogrisseg, Prenatal yoga instructor of Yoga Loft Hawaii.
Prenatal yoga is also being praised for its physical benefits and the way in which it can help prepare the body for giving birth.
"In my Prenatal class I focus specifically on exercises that help delivery such as gentle core strengthening exercises as well as poses to stretch the lower back and open the hips.  The breathing exercises of Yoga help to keep both mother and baby oxygenated during delivery, as well as give moms the stamina to endure delivery." said Zeny.
Yoga Loft Hawaii
94-547 Uke'e St. Suite 205
Waipahu, HI 96797
Courtesy of Yoga Loft Hawaii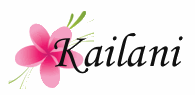 Kauai GPS Tour Guide is a virtual tour guide that talks to you as you drive around Kauai. Using the GPS built into the iPhone, the Tour Guide knows exactly where you are and alerts you to hidden beaches, scenic lookouts, historic sites, hikes, farmers markets and many other Kauai attractions.
The Kauai GPS Tour Guide is the first and only App of its kind available to Kauai visitors. It's like having an island resident drive with you to tell you about the island. Unlike a guide book where you're constantly flipping through pages trying to figure out where you are and what's around you, the Tour Guide tells you about hidden places, and guides you to difficult-to-find attractions. For example, the Tour Guide will tell you where to find parking for Tunnels beach, show you the location of the Queen's Bath, and provide important safety guidance, and tell you about movies filmed in the area you're driving through.
The Tour Guide includes over 200 points of interest and uses a real human voice – not a computer generated one. The application also includes comprehensive information about Kauai's beaches, weather and surf forecasts, driving directions, Kauai background information for tourists including detailed ocean safety guidelines, and select activity and restaurant recommendations.
I have FREE download codes to the first 5 people who request it.
This is a sponsored post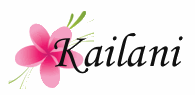 Thank you for all the support and great birthday wishes as we celebrated Kaila's 1st birthday over the weekend. It was tremendous success and totally worth the time and effort. However, I have to say that I'm glad that it's over. Planning a party for 200 guests is not an easy thing to do. The goody bags, favors, kid's party supplies and centerpieces were probably the hardest part of the party planning but it all worked out in the end. I just wished I had taken more photos. I didn't even get one of our family!
I'm not sure how the tradition started but here in Hawaii families celebrate their child's 1st birthday by hosting huge luaus for all their family and friends to enjoy. Now, being that I'm not really an outdoor kind of gal I opted for a more comfortable, air conditioned environment . . . the Hawaii Okinawa Center.
We had a menu of various Hawaiian foods – Kalua Pig, Lau Lau, Lomi Salmon, Haupia, Poi, Pineapple, Chicken Long Rice, Teriyaki Chicken, and others. The great thing about HOC is that they'll pack up all the extra food for you to take home. We had the guests make plates to take home but it still looks like we'll be eating Hawaiian food for a while. It's a good thing that I love Chicken Long Rice!
The entertainment was great! We had air brushing tattoos complete with sparkles and glitters by Aloha Clowns,  a self-serve ice cream bar complete with all the toppings, and a jumper house. I also put together a slideshow of Kaila's first year with us using my muvee Reveal program.
However, the highlight of the party was Chris the Clown.
Chris has performed at all my daughter's birthday parties and is always a big hit. His games are fun for the kids and his humor is entertaining for even the adults. He really knows how to get the audience involved even if they're sitting at a table in the last row and will have everyone laughing hysterically.
However, the best part was being able to see our family and friends.
With everyone's busy schedule it's so hard to get our kids together on a regular basis. In fact, a lot of the guests have never even met Kaila before. This was the perfect opportunity to hang out, talk stories, and just catch up with everyone's lives. And I couldn't believe how big all the kids are getting. I remember when I went to their 1st birthdays and now they're graduating from high school. Where does the time go?