A local couple has recently launched a website that takes the guesswork out of finding the best happy hours in Hawaii. When Carey and Brandon Bennett launched their website, HappyHourHawaii.com, their dream of having a simple and easy way to get up-to-date happy hour information was brought to life. As the economy has become more challenging, everyone has been forced to tighten their belts.
HappyHourHawaii.com provides a quick and easy way for families, couples, and pau hana partiers to find good food and drinks at great prices. The couple also launched free iPhone, Android, and iPad apps that use GPS to help users find the best happy hours closest to their location.
HappyHourHawaii.com is unlike other restaurant related websites, which generally provide little more than an infrequently updated list of restaurants.Happy Hour Hawaii aims to provide an alternative, working like a social network that allows restaurants to manage their own content. By allowing restaurants to manage their own menus and hours, HappyHourHawaii.com offers users the most up-to-date happy hour information in Hawaii.
"We want everyone to be able to find great food and drinks at decent prices," says Carey when asked about this project. "When people hear the phrase Happy Hour, they usually think of discounted drinks, but we're not just talking about bars – we're talking about restaurants too, and many restaurants offer 'happy hour' specials on great food as well." HappyHourHawaii.com currently lists nearly 150 restaurants across four of Hawaii's islands, with more joining nearly every day. "One of the most popular pages on our site is the Events page, which displays a monthly calendar of events hosted by our happy hours."
People will find the variety of mobile applications particularly useful. The best part about the apps is that they are GPS-based, and automatically display the happy hours that are closest to the user. So whether it's a martini at 1:00 PM in Lahaina or a burger at 5 PM in Honolulu, the Happy Hour Hawaii app points the user in the right direction.
Current website and app users are finding Happy Hour Hawaii to be extremely helpful saying, "The Happy Hour Hawaii app for iPhone is my new best friend! Great for foodies who like cheap and delicious eats when in Hawaii," and "my secret is Happy Hour Hawaii they let me know all the cool places to go."
Visit HappyHourHawaii.com or download their app by searching Happy Hour Hawaii in the App Store or Android Market.
Information courtesy of HappyHourHawaii.com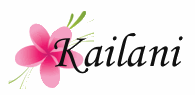 Kauai GPS Tour Guide is a virtual tour guide that talks to you as you drive around Kauai. Using the GPS built into the iPhone, the Tour Guide knows exactly where you are and alerts you to hidden beaches, scenic lookouts, historic sites, hikes, farmers markets and many other Kauai attractions.
The Kauai GPS Tour Guide is the first and only App of its kind available to Kauai visitors. It's like having an island resident drive with you to tell you about the island. Unlike a guide book where you're constantly flipping through pages trying to figure out where you are and what's around you, the Tour Guide tells you about hidden places, and guides you to difficult-to-find attractions. For example, the Tour Guide will tell you where to find parking for Tunnels beach, show you the location of the Queen's Bath, and provide important safety guidance, and tell you about movies filmed in the area you're driving through.
The Tour Guide includes over 200 points of interest and uses a real human voice – not a computer generated one. The application also includes comprehensive information about Kauai's beaches, weather and surf forecasts, driving directions, Kauai background information for tourists including detailed ocean safety guidelines, and select activity and restaurant recommendations.
I have FREE download codes to the first 5 people who request it.
This is a sponsored post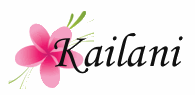 This past weekend we celebrated Kacie's 9th Birthday at Shakey's Hawaii with family and friends. It was definitely one of the easiest parties I've had to plan and it was a great success! The kids had such a good time!
And guess what? Everyone who said they were coming actually showed up! Remember Kacie's 7th birthday party? Yikes!
This is the first time that I've been to this restaurant and found it to be the perfect place to hold a kids birthday party. The food was good . . . pizza, fried chicken, mojos, salad bar . . .  the service was friendly and helpful, and the prices were very reasonable.
I also liked that their game room was in a separate contained area so that it wasn't too loud in the dining room. However, the only thing I would have preferred would have been to have a glass wall instead of a solid wall diving the game room and the dining area so you could you keep an eye on the kids while you were eating. We had to keep getting up periodically and checking to make sure all the kids were okay. Also, the game room wasn't very big but they had some pretty good . . . and different . . . games for kids of all ages.
I was little concerned that the games would be too advanced for Kiana but she did just fine on her own.
Most importantly, Kacie had a great time and she's already planning on having her next birthday there again. Happy 9th Birthday Kacie!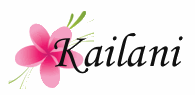 Talk about burger Heaven! Today I had the pleasure of stepping into Teddy's Bigger Burgers in the Westridge Shopping Center thanks to my sister's recommendation. She had actually eaten there yesterday and loved it so much that she insisted on going again today.
When we first stepped into the place, I noticed the festive and fun 50′s decor as well as the line of people waiting to order. It's kind of a mix between a sit-down restaurant and a fast food burger place. You have to stand in line to place your order with the cashier but then they'll give you a pager so you can comfortably wait at your table. And you'll have to wait a little longer than you would at other burger places because they're made fresh just for you.
The cool thing was that as soon as our pager started going off, a server came to drop off our food before I even had a chance to stand up and get it. I thought that was impressive. I also noticed that various employees including the owner himself, Teddy, were going around the restaurant and socializing with the guests. And it wasn't like an in-your-face kind of way. They just seemed genuinely interested in what people had to say. Plus, if an employee happened to be walking by and saw that you were done eating, they would offer to throw your trash away for you and give you some wet wipes for your hands. Now that's going the extra mile.
I'm not sure if this awesome customer service is because they just recently opened or if this is part of their overall goal but it definitely made an impression on me and sets them apart from other similar type eating establishments.
But how was the food? Let me tell you, it was one of the best Teri Burgers I have ever had! Even Kacie, who's kind of a Teri Burger expert, finished hers and still had some of mine. What maked it so ono (delicious) were the special sauces and fresh ingredients. Quality makes all the difference. 
So the next time you're craving a burger, stop by Teddy's Bigger Burgers. But be careful, it can be addicting . . . just ask my sister!
This is NOT a sponsored post. I just wanted to share a great find!
Photos courtesy of Teddy's Bigger Burgers