The first step in planning a vacation to Hawaii is to decide which island you'd like to visit. There are six islands to choose from: Oahu, Maui, the Big Island, Kauai, Molokai and Lanai. Most first time travelers will choose from the four largest islands, leaving Molokai and Lanai for later trips.
Choosing an island is both fun and easy. It's impossible to make a mistake because all the islands offer those special qualities Hawaii is famous for: great weather, beautiful scenery, wonderful beaches and friendly people. Many people fall in love with the islands and visit them all eventually. Just don't make the mistake of visiting too many islands in a single trip. The rule of thumb is that you need at least a week to get a taste of each island because there is so much to see and explore.
Once you've selected an island, a more difficult question arises: where to stay on the island? Below is an overview of the most popular regions of each island to give you some ideas.
Oahu
Waikiki is the most popular destination in Hawaii. The convenience of direct flights from many cities in North America and Asia to Oahu, a large selection of inexpensive hotels and condos, great beaches, and all the excitement and activities of Honolulu make it an easy choice for visitors. Most people are already familiar with Waikiki and Honolulu due to all the publicity it gets on TV.
17 Miles north of Honolulu on Oahu's west coast is the Ko Olina resort. Here you'll find four hotels: Disney's Aulani Resort and Spa, the Marriott Ihilani, Ko Olina Beach Villas, and the Marriott's Ko Olina Beach Club. The hotels are built around four man made lagoon style beaches.
On Oahu's north shore about an hour from Waikiki is the 880 acre Turtle Bay Resort. The resort includes a hotel, villas, and condos. This is a more remote area of the island, famous for its surf breaks. You won't find any malls or large developments, but there are plenty of nice beaches.
Maui
Maui's resorts are located along its dry western coast. Starting in the southwest is Maui's flagship resort, Wailea. Here you'll find three 5 star hotels and several condominium developments including Wailea Beach Villas, one of Hawaii's most luxurious. Although the region is very dry the finely manicured resort is always green. This area of the island has more than half a dozen wonderful beaches.
Just north of Wailea is the busy town of Kihei which runs for 6 miles along the coast. Kihei offers many affordable condo developments on or near the ocean. There are three nice swimming beaches here.
On Maui's west coast is Kaanapali, Hawaii's first planned resort whose development began in the 1960′s. Built along the fabulous Kaanapali beach which stretches for over 2 miles (in two sections), the resort features many hotels and a handful of condo developments. Kaanapali is located 2 miles north of Lahaina, an energetic town with a rich history that has become a tourist magnet. Here you'll find many dining options, luau's and magic shows, historic buildings, plenty of tourist shops, and whale watching boat trips departing from the harbor.
About 10 miles north of Lahaina is Kapalua resort. This is home to the 5 star Ritz Carlton Kapalua as well as several luxury town home developments. Between Kaanapali and Kapalua are the communities of Honokowai, Kahana, and Napili, all featuring many oceanfront condo developments. There are several popular beaches and snorkel spots in and around Kapalua.
Big Island
As with Maui, the most popular tourist areas of the Big Island are along its dry west coast. Many visitors stay in the Kona region which has a large selection of affordable condos and several hotels. You'll find many dining options and a variety of tourist shops in Kona. The coastal waters here are among the clearest in Hawaii and this is a popular area for scuba diving, snorkeling and fishing.
North of Kona is the Kohala coast where you'll find the Waikoloa Beach Resort, Mauna Lani Resort, and Mauna Kea Resort areas. This is one of the driest regions in all of Hawaii and much of the region is barren lava field. The greenery of the resorts with their golf courses provide a stark contrast. For accommodations expect a great selection of modern condos and town homes and an interesting selection of hotels, including the Hilton Waikoloa Village which is set on 62 acres. Most of the Big Island's beaches are located along the coast here.
Volcano Nationals Park is a highlight of the Big Island. Most visitors take a long day trip from Kona to visit the Park, but it is possible to stay in Volcano Village, a small community beside the Park which has a handful of bed and breakfasts and vacation rentals.
On the east coast is Hilo, the largest community on the island and famous for being the wettest town in the United States. Lush vegetation and waterfalls highlight the region. There are a few hotels and condos in Hilo, but many people chose a vacation rental in the region. One benefit of staying on the east coast is that one is closer to Volcanoes National Park. The Park really deserves a full day or more of exploration, so staying nearby is a good idea. For that reason consider a split stay with a few days spent on the east side of the island.
Kauai
Visitors to Kauai have three regions to choose from: the north, east or south shores. The decision of where to stay can be difficult because each region is very different and there are many factors to consider. You can read the following in depth guide of where to stay on Kauai to help make an informed decision.
For further reading, here's another page that discusses the Hawaiian Islands.
Courtesy of HawaiiGaga.com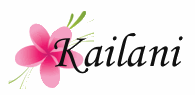 I've always envied people like Cathi who are able to visit Disneyland on a whim. "Hmmm . . . what should we do today? How about going to Disneyland?" No planning, no packing, just get in the car and go. Well, today was kind of like that for Kaila and I.
I was at home trying to find our Disney Trading pins for our upcoming Disneyland trip when I realized it might be pretty cool to add some Aulani pins to the collection. I searched online and found that people were selling them at an outrageous price! However, I was desperate and even considered buying a few. But then I remembered, "Hey, I live 20 minutes away from Aulani! Why don't I just go there and buy them myself?" Within 15 minutes Kaila and I were on the road headed to Ko'Olina.
Here we are pulling up to the hotel.
The beautiful "Rainbow Wall" behind the Registration Desk in the Maka'ala Lobby. These photos were taken by Hawaii students, grades K to 12. Their mission was to take a photo of something that they feel showcases our beautiful islands. Each submission had to focus on one color.
The view from the Maka'ala Lobby. Here you can see most of the property as well as the property's Waikolohe Valley. This Valley includes various water activities. You can see a partial view of the Waikolohe Stream where visitors can take a relaxing tube ride along the 900-foot-long path.
The 3,800 square-foot Rainbow Reef where guests can snorkel with beautifully colored fish that live in the waters around the islands.
Or how would you like to get up close and personal with some friendly stingrays at the Makai Preserve?
Here's the 2,200-square-foot Menehune Bridge where kids will have a blast playing on the bridges, slides, and waterfalls.
Or take a swim in the hotel's main pool
You can even take a stroll to Ko'Olina Lagoons and spend the day on the beach.
I mean, who wouldn't love to sit under these beautiful cabanas?
You may even get to see a concert under the stars.
Back in the lobby is where we found this cute little area for the kids.
And of course, our visit wouldn't be complete without meeting a few Disney characters. Stitch decided he was hungry and tried to eat some of Kaila's cereal. She was definitely NOT happy about it and started to cry. He tried to kiss and make-up which brought a few smiles and in the end Kaila threw kisses to him as we left.
Mickey was another story. She just would not look at him!
The Aulani is a beautiful resort showcasing the largest collection of contemporary Hawaiian art in the world. At every turn, you'll see beautiful Hawaiian flowers, artifacts, photos, painting, statues, and music. What I really liked was the laid-back feel that the hotel promotes. You just can't help but relax as you slowly stroll through the property as the cast members greet you with smiles and Hawaiian greetings. It's truly paradise.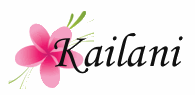 Living in the islands, it's easy to forget about the mainland sometimes. That is, until you start thinking about how dependent we are on the rest of the country and world for so many things.  The cost of living is extremely high here due to the high volume of imported goods, sky-high rent and expensive utility costs. Of course, we stay here because of all the wondrous benefits it offers us: gorgeous natural setting, the sparkling ocean, wonderful local produce and a welcoming spirit. To preserve what's great about Hawaii, I've been on a mission to live as locally as possible. From frequenting farmer's markets to buying locally made products like clothing and furniture, it's all about making a lower impact globally while directly affecting your local economy.
Of course, many people only experience Hawaii as a visitor. This can mean getting swayed by tourist traps and chain restaurants out of convenience and familiarity are often the case. Experiencing a true taste of the islands is best achieved through visiting smaller towns, local organizations and family-owned restaurants.
Stay Local, Shop Local
Posting up in Honolulu is a natural choice for many. The large selection of Waikiki hotels, numerous beaches, shopping and nightlife make it a go-to spot for many travelers. Within the chain stores and imported goods vendors, there are many local spots to give your business. One of my favorite ways to do this is by visiting the three main farmer's markets of Oahu – the Ala Moana market, Hale'iwa market and Hawaii Kai market.
The network of the markets makes creating a meeting place for the community its main priority, as well as becoming Oahu's premiere green market. Along with locally grown, sustainably farmed produce, the markets boast zero waste stations and ask that all vendors use only bio-compostable utensils and plates. Produce from the mainland, China or anywhere else are strictly prohibited at the market.  Vendors are scoped out well before being allowed to sell at the market, so locality of the produce is ensured. Experience the literal fruits of their labor and help benefit the entire island! And it's not just fruits and vegetables, either. Numerous artists and musicians display their work here, offering a well-rounded, original experience.
Visit a Local Farm
The locavore movement heated up along the coasts of the United States, and it's never been more popular in Hawaii. Oahu's climate is great year-round for producing a variety of fruits and vegetables including Kahuku corn, mangoes, papayas, pineapple and Waimanalo greens. Not only are farmers markets popping up in all neighborhoods, you can also follow the entire farm to table process by taking a farm tour.
Throughout the islands, farms support a wide range of renowned restaurants with local produce. Top Hawaiian chefs are an integral part of this partnership and have gotten behind the Hawaii Regional Cuisine movement in earnest.  Many Oahu hotels feature local cuisine that can make your stay an exercise in local investment.
Courtesy of Leslie To of Aqua Resorts
Before I became a flight attendant I used to work for the Sheraton Hotels in Waikiki which included the beautiful Royal Hawaiian Hotel. Also known as The Pink Palace, The Royal Hawaiian Hotel has been holding court on the shores of Waikiki Beach for 85 years. It's one of the most beautiful and historic hotels I've ever stayed in and it's currently being featured in the new film entitled Here.
Here has reunited Waris Ahluwalia with Luca Guadagnino, the director of their Golden Globe-nominated film, I Am Love, to create a cinematic experience that offers a glimpse into the hidden treasures of some of America's favorite destinations. The short film, starring Agyness Deyn, co-written by Tilda Swinton with music by Jason Schwartzman, was shot at three of The Luxury Collection's most iconic properties across the United States, aiming to inspire global travelers to explore and discover destinations in a unique and authentic way.
This haunting indie film is about a woman who is sent to three of the most beautiful resorts in the United States through mysterious notes and clues and arrives at her final destination in beautiful Hawaii. From the first note to the last scene, I was hooked. I couldn't wait to see what the next property would look like or how it would all end. See it for yourself!
Stop by the Here website to find out more about these featured properties. You can even book the entire Here experience and visit these Luxury Collection hotels in person! What an experience of a lifetime!
Courtesy of The Luxury Collection