Last night my sister and I saw Earth, Wind & Fire in concert at the Blaisdell Arena. Being able to see this iconic music group live on stage has always been on my sister's Bucket List and now she'll be able to cross it off her list.
This amazing 90-minute concert opened up with classics like "Boogie Wonderland," "Sing A Song," "Shining Star" and "Getaway" which immediately got the crowd on their feet and dancing. It didn't matter if you knew the person sitting next to you or not, it was just one big dance party!
The founding members Verdine White, Ralph Johnson and Philip Bailey were as strong and as talented as ever. And how they were able to put on this high energy performance without any breaks or intermissions were beyond me. However, Baily really was the superstar of the night as his powerful high notes pierced the crowd.
One of my favorite moments was when the band paid a tribute to Maurice White as they showed a video montage of him as the band sang "Serpentine Fire". It was truly a touching moment.
Needless to say, the concert flew by too quickly and before we knew it it was sadly over. And as we were walking back to the car I realized that even though my feet were killing me and my ears were ringing . . . it was a night I'll never forget.
Sorry if it's a little shaky. It's hard not to dance when you hear this song. Plus my Sis was doing "the bump" with me at the time.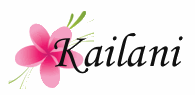 In theaters July 29th
I grew up with the Smurfs. Well, not literally but I did enjoy watching them on television every Saturday morning. So I was thrilled to hear that they're making a comeback in their new movie, The Smurfs.
The Smurfs make their first 3D trip to the big screen in Columbia Pictures'/Sony Pictures Animation's hybrid live-action and animated family comedy, The Smurfs. When the evil wizard Gargamel chases the Smurfs out of their village, they're forced through a portal, out of their world and into ours, landing in the middle of New York's Central Park. Just three apples high and stuck in the Big Apple, the Smurfs must find a way to get back to their village before Gargamel tracks them down.
Our family recently had the opportunity to preview The Smurfs at the Ward 16 Theaters and we had a great time! At first I wasn't sure how the girls would like The Smurfs since they really didn't know much about them. But once they saw those cute little blue creatures, they were hooked.
The movie opened up by showing us the unique lifestyle they have in the little Smurf Village. The cool thing is that the village looked exactly like I remembered it to be when I was a kid . . . mushroom houses, big green forest, and lots of Smurfberries every where. It was also nice to see all those familiar Smurfs . . . Papa Smurf, Clumsy, Smurfette, Brainy Smurf, Jokey Smurf, and many more. And did you know that each Smurf is named after their personal trait? Hmmm . . . I wonder what my Smurf name would be?
Eventually, their world is shattered when the evil Gargamel finds the Smurf Village and chases the main Smurfs all the way to New York City. They end up befriending Patrick (Neal Patrick Harris) and Grace (Jayma Mays) who make some personal sacrifices to help the Smurfs find their way back home.
What I really liked about The Smurfs is the way they took this classic cartoon and turned it into something that both kids and adults can enjoy. Adults will be able to reminisce about their childhood Smurf memories and kids will laugh hysterically at all the comical antics. At least my kids did! And in the end they'll learn a valuable lesson that family comes first.
It's a great family movie and my family can't wait to see it again! Thank you to Sony Pictures Animation for the complimentary tickets and for treating us like Rock Stars!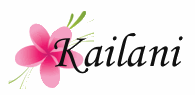 I recently took the girls to the 50th State Fair at the Aloha Stadium in Halawa. It was a little overcast but since it wasn't raining I figured it would be okay. I was wrong. I had no idea that the carnival rides can not operate if there is a threat of lightning within 30 miles. So even if it wasn't raining . . . it was actually kind of sunny in the afternoon . . . they had to shut down the rides due to nearby rain clouds.
Luckily, we were able to get a few rides in here and there between outages. And of course, the kids had a blast anyway!
Even though our rides tickets were only valid for that one day, the carnival rep said they would honor them on any other day. We have about 17 rides left on our ticket but I don't think we'll go back. I really don't want to pay for parking, admission, food, games, etc. again. I would end up just spending even more money, you know? So, I decided to just give our tickets away.
What would you do? Would you have gone back on another day to use up those ride tickets?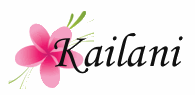 This weekend we made our annual visit to the Honolulu City Lights.
It's pretty much the same thing every year but the girls still love checking out all the Christmas lights displays, going on the mini carnival rides, and throwing coins into the fountain.
However, this year we did do something different. Instead of going on the Fire Truck Hawaii ride we decided to take the girls on a Cinderella carriage ride instead.
It was a little more expensive than I anticipated but it was so worth it. When else will the girls have the opportunity to ride around town like Cinderella?
Everywhere we went, people were taking pictures of us and the kids had a blast waving and yelling "Merry Christmas" to everyone. Even the passing car were honking and waving.
It was a night they will never forget.