The month of September is the perfect time to take your keiki to experience the magical underwater adventure of Atlantis Submarines. With every paid Kama'aina ticket purchased you can get a FREE child ticket (12 years and younger)! I don't know about you guys but with 3 kids of my own I wouldn't pass up this deal!
I had the opportunity to check out Atlantis Submarines for myself recently and brought Kiana (12 years old) along with me. Atlantis Submarines is located at the Hilton Hawaiian Village and parking is $10 for 3 hours if you get your ticket validated at the Atlantis Submarine check-in desk.
Once you check-in for your reservation you are directed to the dock where you'll get your boarding passes as well as a family photo taken with the famous Waikiki Beach & Diamond Head views in the background. These photos will be available for purchase towards the end of the excursion.
You then board a ship that will take you out to your submarine.
This ship comes equipped with everything you need . . . restrooms, snack bar and gift shop, an upper deck where you can experience an open-aired environment and a lower enclosed air conditioned area. I was really surprised at how comfortable the accommodations were and how much room was available for everyone.
When you reach the submarine staging area you are treated to a viewing of the submarine actually rising out of the water. That was a really cool sight to see. The ship then pulls up next to the submarine and everyone is transferred over.
Once inside the submarine you take seat . . . each one with a porthole view. There are headphones adjacent to every porthole which provides a guided tour in various international languages. Now, I'm somewhat claustrophobic so I wasn't really sure what to expect but the inside of the submarine was very roomy and super air conditioned (which I LOVED).
The underwater tour lasted about 45 minutes and we were able to view various creatures like manta ray, sea turtles, huge starfish, lots and lots of fish . . . and even a shark! What I thought was really cool is the way Atlantis Submarines staged actual sunken ships, aircrafts and other structures which provided dramatic backgrounds to an amazing underwater world. I really appreciated the guide giving us a heads up if he saw something interesting coming up. I also liked that once they made a pass through an area they turned the submarine around and made another pass so that both port and starboard sides saw the same things.
Kiana really enjoyed interacting with the Atlantis Submarine app which she downloaded prior to going out on the boat and she was able to check off some of the various creatures that she came across . . . learning more about each one along the way,
Our day with Atlantis Submarines was one of the most enjoyable things we've done in a long time. Now all my kids want to go. So if you've ever wanted to check out Atlantis Submarines now is the time to do it! You have until the end of September to take advantage of this amazing offer. Make your reservations now.
This post was written for Atlantis Submarines who provided the complimentary tickets in exchange for this post.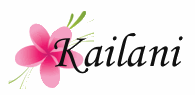 It was the perfect sunny Summer day. What better way to spend it than a boat ride to the Kane'ohe Sandbar also known as Ahu O Laka. During low tide, a temporary beach emerges in the middle of Kane'ohe Bay and serves as the perfect place to drop anchor and enjoy a day outdoors. People set up their canopy and tables right there in the water and if you're lucky you may even see a manta ray or turtle swim by.
This past weekend we took the girls out on their very first trip to the Sandbar and they loved it! In fact, they're already asking to go again!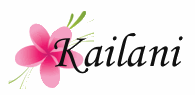 The Dove Self-Esteem "Let's Talk" Weekend has come to an end and what a great time we had! It was a great opportunity for my daughters and I to have a heart-to-heart talk about the importance of self-esteem.
Dove is committed to inspiring all women and girls to reach their full potential by caring for themselves and each other. The Dove Movement for Self-Esteem invited all women to join them in creating a world where beauty is a source of confidence, not anxiety. There were many ways in which women could take simple actions that build self-esteem in girls. It could have been as simple as inspiring the next generation with words of encouragement, spending an hour on a self-esteem building activity, or supporting self-esteem education in her town.
For our weekend, I decided to get the girls outdoors . . . away from the television, magazines, and video games. It was time to be one with nature and show them a different meaning to the word "beautiful". When I told the girls of my hiking plans they were very excited. They've never really been on a hike before and they couldn't wait to see what it was all about.
We arrived at the Makiki Valley Loop Trail and found that there were many paths to choose from.
Since I had Kaila (2) with us, I knew I would have to select the easiest path. That turned out to be a great decision because it allowed me to talk to my girls as we leisurely strolled through the forest. We talked about how they were feeling about our new family situation, things happening at school, and anything else that they wanted to bring up. It was then that Kacie (10) mentioned that some of the girls in her class had started a "popular girls" club and asked her to join. She said she wanted to participate since these girls were her friends but that she also didn't like that the group excluded other girls that she liked as well. In the end she decided to decline so that she could be friends with whoever she wanted to.
I am so happy that we decided to participate in the Dove Movement for Self-Esteem weekend. Sometimes it takes an event like this to remind myself to stop and enjoy my kids while I still can. Pretty soon they'll be all grown up and I'll miss moments like this when they still turned to me for help and advice. This is my chance to teach them that character, confidence, and independence are important traits that will take them far in life.
This post was sponsored by Dove