It was the perfect sunny Summer day. What better way to spend it than a boat ride to the Kane'ohe Sandbar also known as Ahu O Laka. During low tide, a temporary beach emerges in the middle of Kane'ohe Bay and serves as the perfect place to drop anchor and enjoy a day outdoors. People set up their canopy and tables right there in the water and if you're lucky you may even see a manta ray or turtle swim by.
This past weekend we took the girls out on their very first trip to the Sandbar and they loved it! In fact, they're already asking to go again!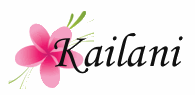 The Dove Self-Esteem "Let's Talk" Weekend has come to an end and what a great time we had! It was a great opportunity for my daughters and I to have a heart-to-heart talk about the importance of self-esteem.
Dove is committed to inspiring all women and girls to reach their full potential by caring for themselves and each other. The Dove Movement for Self-Esteem invited all women to join them in creating a world where beauty is a source of confidence, not anxiety. There were many ways in which women could take simple actions that build self-esteem in girls. It could have been as simple as inspiring the next generation with words of encouragement, spending an hour on a self-esteem building activity, or supporting self-esteem education in her town.
For our weekend, I decided to get the girls outdoors . . . away from the television, magazines, and video games. It was time to be one with nature and show them a different meaning to the word "beautiful". When I told the girls of my hiking plans they were very excited. They've never really been on a hike before and they couldn't wait to see what it was all about.
We arrived at the Makiki Valley Loop Trail and found that there were many paths to choose from.
Since I had Kaila (2) with us, I knew I would have to select the easiest path. That turned out to be a great decision because it allowed me to talk to my girls as we leisurely strolled through the forest. We talked about how they were feeling about our new family situation, things happening at school, and anything else that they wanted to bring up. It was then that Kacie (10) mentioned that some of the girls in her class had started a "popular girls" club and asked her to join. She said she wanted to participate since these girls were her friends but that she also didn't like that the group excluded other girls that she liked as well. In the end she decided to decline so that she could be friends with whoever she wanted to.
I am so happy that we decided to participate in the Dove Movement for Self-Esteem weekend. Sometimes it takes an event like this to remind myself to stop and enjoy my kids while I still can. Pretty soon they'll be all grown up and I'll miss moments like this when they still turned to me for help and advice. This is my chance to teach them that character, confidence, and independence are important traits that will take them far in life.
This post was sponsored by Dove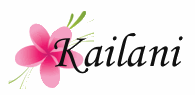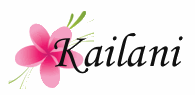 The rigors of a routine can certainly catch up with you. With work, family, and bills presenting challenges on a daily basis, it can be difficult to find a moment to take for yourself. Despite the stresses that add up, Oahu never loses its splendor, and while you may have grown used to it over the years of living there, it is important to take a step back and unwind for a weekend. Whether it be for Mother's Day, Valentine's Day, or just a weekend you and that special someone agree upon, Oahu is teeming with spots that are perfect for a quick getaway. Taking a deep breath, sitting on the sand, and staring out at the Pacific is the best way to reconnect with what's important in life. Here are a few ways to make your weekend unforgettable.
Book A Hotel
Even if it's just down the road, booking at one of the luxurious island hotels is a great way to get yourself into that carefree-mode. Whether it be one of the many Waikiki hotels, such as the Lotus Honolulu, the Windward side in Kailua, or a bed and breakfast on the North Shore, packing a bag and letting go of household responsibilities will have an immediate effect on your demeanor. There isn't anything quite like finding your bed turned down and ordering room service!
Go On A Tourist Excursion
Some people go their entire lives without exploring some of the tourist hotspots in their hometown. While this goes against the local mentality, grabbing a bit of culture–especially some as vibrant and eccentric as that of Hawaii–can help boost your pride in your area even further. Once you set your stuff down at the hotel, pick and choose from the huge host of cultural options available to you, such as the Bishop Museum, or the Honolulu Academy of Art. Living in an area that millions visit a year, it's important to understand and appreciate the rich history of what surrounds you.

A Genuine Adrenaline Rush
Even if you feel completely familiar with the island, there are several activities that will help define your weekend tremendously: going skydiving is one of them. With you and your loved one hurtling towards the ground, the rush that you'll experience is unlike any other. It is sharing experiences like this that strengthen relationships–and the 360 degree views of the island are pretty nice to boot!
Living on Oahu is a joy that shouldn't be taken for granted. If your daily routine has you missing the beauty of your surrounding environment, or you just need a weekend to take a break with someone special, make it a weekend that will keep you going for a good, long time!
This is a sponsored post