One of my favorite reasons for being part of the awesome Pampers Baby Board is the opportunity it gives me to help families in my local community. In 2011, I had the honor of presenting a young couple with some much needed baby gifts after their Mililani home burned down in the middle of the night. This year, Pampers wanted to recognize families who deserved a little break from every day life by presenting them with $500 worth of products and/or services.
Here is the story of my recipients . . . Kalei & Jamar:
On May 20, 2013 I gave birth to my beautiful twin girls.  It was not an easy delivery or pregnancy. I was diagnosed with pre-eclampsia, which causes you to have high blood pressure and significant amounts of protein in the urine. It is not healthy for you or your baby/babies.

At 28 weeks, I was admitted into the hospital and delivered my twins girls one week later by cesarean surgery. Since full-term for twins is usually between 34 and 38 weeks, my premature newborns had to stay in the Neonatal Intensive Care Unit (NICU). Khaylee (twin A) weighed in at 2lbs. 11.7 ounces and Khloe (twin B) weighed in at 1lb. 10.3 ounces.

This was very life changing for my husband and I. This was my first pregnancy and I was not expecting to go through everything that I had experienced. It was really hard to see our premature babies hooked up to the various gear  and I cried almost every day. As a mother it was hard for me to see my babies so tiny and helpless. Every day since they were born, my husband and I would go and visit our babies once and maybe even twice a day. We wanted them to grow well and get better so that they could come home and be with us. They were both on breathing machines and feeding tubes, and since they were so small we weren't able to hold them until they reached and certain weight.

When we did hold our babies for the first time it was such an amazing feeling! After 2 months our daughter Khaylee (twin A) was able to come home. Since Khloe (twin B) was born smaller than Khaylee (twin A) she had to stay an extra month and had to come home with oxygen because her lungs were still immature. It still amazes us how strong they were even though so tiny and helpless.

Our babies are now 6 months old and till this day they never fail to amaze us. We have God to thank every day for blessing us with our beautiful healthy twin girls. Without God we wouldn't have been able to go through everything we went through.
Connect with Pampers: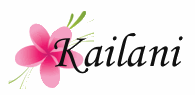 It was the perfect sunny Summer day. What better way to spend it than a boat ride to the Kane'ohe Sandbar also known as Ahu O Laka. During low tide, a temporary beach emerges in the middle of Kane'ohe Bay and serves as the perfect place to drop anchor and enjoy a day outdoors. People set up their canopy and tables right there in the water and if you're lucky you may even see a manta ray or turtle swim by.
This past weekend we took the girls out on their very first trip to the Sandbar and they loved it! In fact, they're already asking to go again!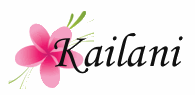 Starting Jan. 14, City Mill Company, Ltd. employees will pour their hearts and souls into this year's annual Open Your Heart campaign – a month-long fundraiser benefitting Special Olympics Hawai?i. From Jan. 14 – Feb. 14, 2013, City Mill store employees will raise funds and awareness for this local nonprofit by encouraging customers to make a donation for Special Olympics Hawai?i's Central/Honolulu area programs at check out.
During the campaign, City Mill employees will support this nonprofit and invite shoppers to make a donation of $1 or more to Special Olympics Hawai?i. Shoppers who make a donation can fill out a "Have a Heart" icon with their name that will be displayed throughout City Mill stores. A complete list of participating City Mill stores, including their newest store in Ewa Beach, is available at www.citymill.com.
"Special Olympics Hawai'i has always received tremendous support from the community during City Mill's annual Open Your Heart campaign – and last year we raised a record-breaking $20,800 for our local athletes," said Jen Ernst, Central/Honolulu area director for Special Olympics Hawai?i. "The company's efforts help to make a positive impact in the lives of our athletes, providing the essential supplies and encouragement they need to succeed on and off the field."
Last year, the Open Your Heart campaign raised more than $20,800 for local athletes providing them with the funds to purchase uniforms and equipment. To-date City Mill has helped raise $150,000 for Special Olympics Hawai'i.
"Every year our City Mill employees and customers are eager to spread the love and awareness for Special Olympics Hawai'i's worthy cause," said Steven Ai, City Mill president and CEO. "This campaign is very close to our hearts because it gives us a chance to come together and support the community which supports us."
This month Special Olympics Hawai'i presented City Mill Company, Ltd. with Special Olympics Central/Honolulu area's 2012 Organization of the Year award.
For more information on Special Olympics Hawai'i, please contact 808-943-8808 or visit www.specialolympicshawaii.org. Special Olympics Hawai'i is also on Twitter, www.twitter.com/sohawaii and on Facebook at www.facebook.com/SpecialOlympicsHawaii.
Courtesy of Special Olympics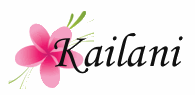 The Cooke Foundation announced today the three recipients for its 2013 Cooke Beautification Award for Public Schools. This year's three recipients, Iliahi Elementary School, Washington Middle School and Leilehua High School, all completed significant beautification projects in the past year and will each receive a $5,000 check and koa plaque at an on-campus award ceremony scheduled to take place later this month.
Each year the Cooke Beautification Award recognizes one elementary school, middle school and high school that have completed projects that beautify their school environment and significantly enhance the school's overall appearance and ambiance. All public schools in the state, including charter schools, are eligible to apply.
"This is the fifth year that the Cooke Foundation has been able to recognize our local public schools and their efforts to enhance and beautify the campuses where our keiki learn and play," said Greg Wrenn, Cooke Foundation alternate trustee. "We commend Iliahi Elementary School, Washington Middle School and Leilehua High School for their ongoing efforts to engage their students in these beautification activities and their commitment to sustaining a welcoming campus environment."
Iliahi Elementary School is being honored for the transformation of a bare exterior wall into a colorful mural entitled, "Educating the Whole Child the Iliahi Way." Students from the school's after-school art program illustrated extracurricular activities offered at the school, configured in a larger design of a dragon, which is the school's mascot.

Washington Middle School is being awarded for the installation of an incredible ceramic mosaic, constructed with the help of students. The aloha-themed piece is displayed prominently at the school's entrance and features the names of students who assisted with the project. The school previously received a Cooke Beautification Award in 2010 for another mural project.
Leilehua High School is being recognized for an ongoing indoor and outdoor beautification project that has engaged hundreds of art students at the school for the past two decades. The project has resulted in approximately 30 murals on interior and exterior walls throughout the campus.
"This award is a tremendous honor for our students and the entire Washington Middle School 'ohana," said Michael K. Harano, Washington Middle School principal. "The award will help us continue to reinvest in making our school a great place to learn and an inspiring and attractive environment for our children."
This is the fifth year the Cooke Foundation has presented the Cooke Beautification Awards. Previous Beautification Award recipients include:
Haiku Elementary School and Lahainaluna High School on Maui, and Kaw?nanakoa Middle School on O'ahu (2011);
Mokulele Elementary School, Washington Middle School, and Roosevelt High School on O'ahu (2010);
Prince Jonah Kuhio Elementary School on O'ahu, Waimea Middle Public Conversion Charter School on Hawai'i Island, and West Hawai'i Explorations Academy also on Hawai'i Island (2009);
and S.W. King Intermediate School on O'ahu, Lahainaluna High School on Maui, and Innovations Public Charter School on Hawai'i Island (2008).
The deadline for 2013 Beautification Award nominations is Sept. 3, 2013. The 2013 nomination guidelines will be posted later this month at www.cookefdn.org.
Courtesy of The Cooke Foundation