The month of September is the perfect time to take your keiki to experience the magical underwater adventure of Atlantis Submarines. With every paid Kama'aina ticket purchased you can get a FREE child ticket (12 years and younger)! I don't know about you guys but with 3 kids of my own I wouldn't pass up this deal!
I had the opportunity to check out Atlantis Submarines for myself recently and brought Kiana (12 years old) along with me. Atlantis Submarines is located at the Hilton Hawaiian Village and parking is $10 for 3 hours if you get your ticket validated at the Atlantis Submarine check-in desk.
Once you check-in for your reservation you are directed to the dock where you'll get your boarding passes as well as a family photo taken with the famous Waikiki Beach & Diamond Head views in the background. These photos will be available for purchase towards the end of the excursion.
You then board a ship that will take you out to your submarine.
This ship comes equipped with everything you need . . . restrooms, snack bar and gift shop, an upper deck where you can experience an open-aired environment and a lower enclosed air conditioned area. I was really surprised at how comfortable the accommodations were and how much room was available for everyone.
When you reach the submarine staging area you are treated to a viewing of the submarine actually rising out of the water. That was a really cool sight to see. The ship then pulls up next to the submarine and everyone is transferred over.
Once inside the submarine you take seat . . . each one with a porthole view. There are headphones adjacent to every porthole which provides a guided tour in various international languages. Now, I'm somewhat claustrophobic so I wasn't really sure what to expect but the inside of the submarine was very roomy and super air conditioned (which I LOVED).
The underwater tour lasted about 45 minutes and we were able to view various creatures like manta ray, sea turtles, huge starfish, lots and lots of fish . . . and even a shark! What I thought was really cool is the way Atlantis Submarines staged actual sunken ships, aircrafts and other structures which provided dramatic backgrounds to an amazing underwater world. I really appreciated the guide giving us a heads up if he saw something interesting coming up. I also liked that once they made a pass through an area they turned the submarine around and made another pass so that both port and starboard sides saw the same things.
Kiana really enjoyed interacting with the Atlantis Submarine app which she downloaded prior to going out on the boat and she was able to check off some of the various creatures that she came across . . . learning more about each one along the way,
Our day with Atlantis Submarines was one of the most enjoyable things we've done in a long time. Now all my kids want to go. So if you've ever wanted to check out Atlantis Submarines now is the time to do it! You have until the end of September to take advantage of this amazing offer. Make your reservations now.
This post was written for Atlantis Submarines who provided the complimentary tickets in exchange for this post.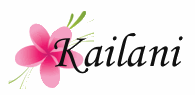 Our staycation at the Disney Aulani was nothing short of magical. Being Disney fanatics, we have been dying to stay at The Aulani since it first opened in August 2011. "Aulani" which means "Messenger of a Chief" is located on the Leeward side of Oahu on the beach of Ko'Olina. The warm hospitality and beautiful decor continuously reminds you that you are in a Hawaiian paradise.
When you first pull up to the port cochere of the hotel you're immediately greeted by a host offering you either a beautiful orchid or kukui nut lei. The kids were thrilled and it gave us the feeling that our magical vacation was about to begin.
You're then escorted to the Front Desk where you're checked in. The first thing you'll notice is the beautiful rainbow of photos on the wall. These 100 photos were taken by 100 local high school students who were asked to capture the image of a color in the rainbow.
The check-in process was pretty quick considering all the information they provide you with . . . including a comprehensive map of the resort and your very first Daily 'Iwa (Activity Calendar).
You'll also receive your room keys with each guest's name printed on them. You use these keys as your credit cards while at the resort and you can establish which keys have charging privileges.
Then it was time to check out our room . . . a 1 bedroom Parlor Suite with partial ocean view. When we opened the front door I think we were all pretty speechless. Talk about a beautiful room. The combination of Hawaii and Disney was everywhere. From the Hawaiian print upholstery with hidden Mickeys in them to the wooden Mickey light fixtures . . . you really feel like you are in Hawaii . . . Disney style.
The room accommodates up to 5 people with 3 beds . . . a king-size bed in the master bedroom, 1 queen-size sleeper sofa and 1 twin-size pull-down bed in the parlor.
There's also 1 1/2 baths which made getting ready with 3 kids a lot easier.
The Kitchenette is perfect for those who want to cook a little during their stay. It comes completely stocked with cookware, dishes, glasses, cutlery and basic cooking utensils.
There's also a cute dining area where the family can gather before heading out for the day.
And how about this view?
If it wasn't for all the fun activities we had planned we may have never left the room.
Coming up . . . Disney Aulani . . . The Activities
This post was written for Disney Aulani who sponsored our family for the weekend.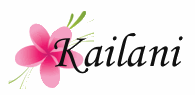 Honolulu Cookie Company and Make-A-Wish Hawaii has once again teamed up to make a very special child's dreams come true . . . and we were there to see this awesome Wish Revealing event.
5-year-old Mackenzie was this year's recipient and she, along with her family, will be headed to Walt Disney World!
Not only has Mackenzie been battling Luekemia for the past 2 years but just 4 months ago her family home was ransacked and burglarized while they were away in the mainland getting treatment. Expensive surfboards, personal documents, computers and funds for future treatments were among the items stolen.
But today was a happy day for the entire family. Before the special wish was revealed to the family Mackenzie and her sisters had the opportunity to make their very own chocolate dipped cookies.
This was also an event to launch Honolulu Cookie Company's 2016 Holiday Collection . . . and what a beautiful collection it is. The seasonal gift boxes and tins make the perfect Christmas gift for anyone on your list.
However, what I'm most excited about is the debut of their very first Mele Ornament marked with a commemorative "Mele Kalikimaka 2016″.
Peppermint, Ginger Spice, Dark Chocolate Peppermint and White Chocolate Peppermint (my favorite) along with this year's newest flavor, White Chocolate Pumpkin, can be enjoyed only during the holiday season so make sure you get your hands on some before they're gone. And if you're not able to visit a Honolulu Cookie Company store personally you can always order online at HonoluluCookie.com.
About the Honolulu Cookie Company
Since 1998, Honolulu Cookie Company's premium shortbread cookies have been made using Hawaii's freshest and finest ingredients. Baked fresh daily in Honolulu, each cookie is handcrafted and individually wrapped to ensure freshness. Honolulu Cookie Company has 14 locations in Hawai'i (11 on Oahu, 3 on Maui), 2 in Las Vegas, and 1 in Guam.
On Oahu, Honolulu Cookie Company has 8 retail stores in Waikiki, including a new location at International Market Place. Other locations include Ward Warehouse, the Makai Market Food Court at Ala Moana Center, and the Sand Island Store. On Maui, Honolulu Cookie Company has stores at Whalers Village and Front Street in Lahaina, and at The Shops at Wailea. Honolulu Cookie Company can also be found at Grand Canal Shoppes at The Venetian | The Palazzo, and coming this winter to The LINQ Promenade in Las Vegas, as well as Micronesia Mall in Guam.
Additionally, Honolulu Cookie Company cookies are available at select retail partners: Neiman Marcus, Tommy Bahama, Bloomingdale's and DFS stores. Visit honolulucookie.com/store-locations to find a store near you.
Thank you to Honolulu Cookie Company for inviting us to this awesome event.
Save
Save
Save
Save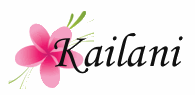 One of my favorite reasons for being part of the awesome Pampers Baby Board is the opportunity it gives me to help families in my local community. In 2011, I had the honor of presenting a young couple with some much needed baby gifts after their Mililani home burned down in the middle of the night. This year, Pampers wanted to recognize families who deserved a little break from every day life by presenting them with $500 worth of products and/or services.
Here is the story of my recipients . . . Kalei & Jamar:
On May 20, 2013 I gave birth to my beautiful twin girls.  It was not an easy delivery or pregnancy. I was diagnosed with pre-eclampsia, which causes you to have high blood pressure and significant amounts of protein in the urine. It is not healthy for you or your baby/babies.

At 28 weeks, I was admitted into the hospital and delivered my twins girls one week later by cesarean surgery. Since full-term for twins is usually between 34 and 38 weeks, my premature newborns had to stay in the Neonatal Intensive Care Unit (NICU). Khaylee (twin A) weighed in at 2lbs. 11.7 ounces and Khloe (twin B) weighed in at 1lb. 10.3 ounces.

This was very life changing for my husband and I. This was my first pregnancy and I was not expecting to go through everything that I had experienced. It was really hard to see our premature babies hooked up to the various gear  and I cried almost every day. As a mother it was hard for me to see my babies so tiny and helpless. Every day since they were born, my husband and I would go and visit our babies once and maybe even twice a day. We wanted them to grow well and get better so that they could come home and be with us. They were both on breathing machines and feeding tubes, and since they were so small we weren't able to hold them until they reached and certain weight.

When we did hold our babies for the first time it was such an amazing feeling! After 2 months our daughter Khaylee (twin A) was able to come home. Since Khloe (twin B) was born smaller than Khaylee (twin A) she had to stay an extra month and had to come home with oxygen because her lungs were still immature. It still amazes us how strong they were even though so tiny and helpless.

Our babies are now 6 months old and till this day they never fail to amaze us. We have God to thank every day for blessing us with our beautiful healthy twin girls. Without God we wouldn't have been able to go through everything we went through.
Connect with Pampers: