This giveaway is now closed. Congratulations to commentor #9: Kayla!
Good news readers! An Island Life is sponsoring an Office Supplies Giveaway Contest. We're teaming up with 123Print.com – a leading provider of high-quality customized printing – and giving away $500 worth of office supplies!
123Print offers a wide range of products that are fully-customizable to fit the personality of any event, business, or person. At 123Print, you'll find products that help your small business stand out in a crowd, all while allowing you the freedom to stay true to yourself. We've got business cards, letterhead, memo pads, business envelopes, car magnets, rack cards, door hangers, address labels, yard signs, mailing labels and so much more – all waiting for you to unleash your creativity!

Courtesy of 123Print
Going to BlogHer and need new business cards? Starting your own business and need some custom letterhead? Or what about wedding invitations and thank you cards? 123Print has a solution for all of your printing needs.
WIN IT!
How would you like to win $500 worth of 123Print Office Supplies of your choice?
Here's how to enter our Office Supplies Giveaway:
In the comments form below, tell us how you will use your supplies and how you would use other promotional items that you can see on 123Print.com. The company will choose the giveaway winner based on the best ideas.
Be sure to post a real email address that we can contact you at if you're the winner.
Comments must be posted by July 2nd at 5pm EST. If you're the winner, we'll notify you via email (U.S. residents only are eligible for the Giveaway, due to legal restrictions). Good luck to all.
This post was written for 123Print who provided the information and prize for giveaway.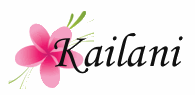 I feel that some of the most important and inspirational people in my child's life are her teachers. My girls have been so fortunate to have had such supportive, knowledgeable, and caring role models in their lives. Their teachers go above and beyond the classroom in ensuring that their students have the safest and most positive educational experience possible. Whether it's helping them deal with bullying, extra tutoring after school, or just calling and wishing them a Happy Birthday during Winter Break . . . our teachers have made a lasting impression on my children.
That's why I'm so honored to participate in Avery's 3rd Annual "Give Back to Schools" Campaign just in time for Teacher Appreciation Week (May 7 – 11).
CAMPAIGN INFORMATION
Beginning May 7th, you can stop by the Avery website and vote for your favorite school to help them win some amazing prizes! You can even sign up for daily reminders so you never miss a chance to vote. Here are the prizes up for grabs:
500,000 Box Tops for Education coupons
$50,000 worth of Avery school supplies
$5,000 in gift cards to teachers for school supplies
You're able to vote once a day so make sure you get all of your family, friends, fellow parents, and educators on board! It only takes a minute to vote but think about the possible rewards! What school (or teacher) couldn't use some help with obtaining much needed schools supplies? You have until September 14, 2012 to vote! Isn't your school worth it?
GENEROUS DONATION
Now, I thought Avery was very generous in hosting this campaign but they went a step further and donated $1,000 worth of Avery supplies to my favorite school! How cool is that? Of course, I chose Kacie and Kiana's elementary school as my recipient of this wonderful surprise!
PRODUCT REVIEW
In addition, we received a shipment ourselves of some cool Avery products to try out for ourselves. Of course, we were already familiar with their glue sticks, sticky notes, hi-liters, 3-ring binders and dividers because we buy them for back-to-school supplies. Through our past experiences, these Avery school products are durable and can last the entire school year without needing to be replenished.
We especially like the 3-ring binders because they really do last.
We've purchased cheaper ones before but find that eventually the rings will shift causing a gap and making it hard for the kids to flip their loose leaf papers without tearing the hole punches. And if there's one thing I can't stand it's papers that don't align properly in binders. All those pages sticking out at different angles just bugs me. I guess it's the OCD in me.
We also like that when you insert your index dividers that the tabs don't stick out. This ensures that the tabs stay protected while the binder is being shoved into my kids' backpacks. However, for me the best part is that the Avery binder has a non-stick finish so that printed material won't transfer onto the surface. I don't know how many times I've thrown away a binder because my printed paper got stuck to the inside cover and left an inky mess when the sheet was pulled away.
However, some of the products that Avery is most known for are their labels and other printable stationary items. I use their labels and website's templates all the time when I'm making goody bag tags, shipping labels, and greeting cards. But did you know that they also made Custom Print Flash Cards? Me, neither! These printable Flash Cards are 3″ x 5″ in size and come in tabbed (dividers) and non-tabbed (content) versions. There's also a metal ring included to keep your cards together and easy to take along.
To design your flash cards just go to the Avery design center where you'll find everything you need to make amazing flash cards. Since I'm not the creative type I really appreciated all the real-life photos and illustrations provided for me. You start with one of their themes . . .
. . . and customize from there. Here is the template . . .
. . . and here's what I did to customize it.
Their design center allows you to add in text, shapes, your own images, as well as provide you with various edit tools to ensure your cards turn out perfect.
Here's another card that I made using my own photo:
You can also print on both sides of the card if you prefer something a little more detailed. I had so much fun making my cards that I had to make a conscious effort to stop so I could finish writing this review!
So what are you waiting for? Stock up on Avery school supplies and don't forget to vote for your favorite school!
Connect with Avery:
Avery Website
Avery Give Back to Schools Website
Facebook
Twitter
This post was written for Avery who provided the items for review and giveaway. I was also compensated with school supplies to donate to the school of my choice.
WIN IT!

a Rafflecopter giveaway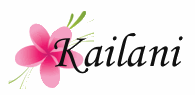 Do you have Bieber fever, too? I know my kids do. They love his music, his style, and his hair. Every time they see him on television or hear one of his songs on the radio they are completely mesmerized . . . like pretty much all tween kids. So it was only a matter of time before Hallmark got Bieber Fever, too.
In honor of Justin Bieber's 18th birthday, Hallmark, in partnership with Bravado, announces a gift to his fans — first-of-its-kind Justin Bieber greeting cards. Debuting in April, the collection of more than 48 everyday Hallmark cards will provide "Beliebers" a fun new way to share "Bieber Fever" with friends and family. No matter what the occasion — to celebrate a birthday, say "way to go girl," or just say "hello" — Justin Bieber greeting cards will have the perfect message to make any recipient say "Baby, Baby, Baby, Oh!"

courtesy of Yahoo! Finance
We received a selection of cards from the new Bieber line and found them to be fun, funky, and very hip.
The greeting cards have images of Justin Bieber on them along with some really cool fonts and sayings. My favorite was . . .
Have faith.
Believe in yourself.
And never forget how awesome you are.
And on the inside of each card is a little heart with Justin Bieber's signature.
I also received a couple of larger cards which feature a full-body pose of Justin Bieber and has a stand for easy display. It measures approximately 12.5″ tall and runs for about $3.97 each. Kacie really liked these cards because it was something that she could easily keep on her desk.
Finally, we received a humongous card that any Bieber fan would be thrilled to receive. It measures approximately 19″ x 13″ and costs $7.99. It's printed on thick card stock and would make the perfect poster print for any girls' room.
The Justin Bieber greeting cards from Hallmark will arrive in Wal-Mart stores nationwide in April and will be available in May at Hallmark Gold Crown stores, as well as Walgreens, CVS and other stores where Hallmark products are sold. Be on the lookout for them!
Connect with Hallmark:
WIN IT!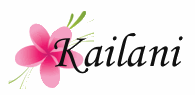 If there's one thing I'm guilty of it's not telling the people around me how much I care. Of course, it's something that's always on my mind but I tend to forget to voice my sentiments. It's something that I know I need to work on and Hallmark has found a way to help me. Introducing their brand new line of greeting cards – Tell Them.
Tell them you love them, tell them you miss them, tell them you believe in them . . . and make their day a little more special. I mean, who wouldn't like to receive these amazing words of love? To make this even easier to do, Hallmark has launched a new Tell Them Facebook page and application where you can visit Tell Them on Facebook and "vow to tell" someone in your life what you think he/she needs to hear.
For me, I made a vow to tell Kacie how proud I am of her. She has done so well in her school work and is now reading at 2 grade levels above her current one. Since she has always done very well I sometimes take it for granted and forget to praise her. I promise to make more of an effort to tell her how I feel.
Want to learn more about Hallmark's Tell Them Campaign? Check out their brand new commercial . . .

I also had the opportunity to connect with a Hallmark Valentine's Day card writer – humor writer Cat Skorupski – and ask her a question regarding her talents. Here's what she said . . .
So what about you? Is there someone in your life who would love to share your feelings with? Tell them!
WIN IT!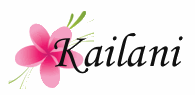 Next Page »