Being a Mom can be very stressful. It's hard to balance all the different hats we sometimes have to wear . . . Mom, friend, teacher, counselor, etc. . . . all while multi-tasking at the same time. It's no wonder that I sometimes feel so stressed out!
Don't Sweat the Small Stuff for moms by Kristine Carlson show how Moms can live with less stress and more happiness. Carlson gives mothers advice that will empower them to find greater peace, joy, and harmony within themselves and their homes. Don't Sweat the Small Stuff for Moms reveals how to: be a mom (not a friend), balance being a woman and a mom, pursue your passion (but not at the expense of your children, and reclaim your family time.

Courtesy of Hyperion Books
What I really liked about this book is that it's written in small chapters – just 3 pages each. This means that I can pick up the book any time I have some free time without having to dedicate my whole afternoon to reading. Definitely a plus for busy moms!
From the very first chapter, "There's No Such Thing as a Perfect Mom", I knew this was going to be a great book. Carlson talks about losing control and saying things to our kids that we really don't mean. How many times have I told Kacie that she was grounded for a month when the action really didn't warrant such a severe punishment? Carlson says that it's okay to admit that you were wrong and show your child that life is full of mistakes.
However, my favorite chapter was "If You Want To Be On Facebook. I'm Going To Be Your Friend". Here she talks about her teenage kids wanting their own Facebook accounts. She realizes that she can't keep them away from Social Media but that she was going to do everything she could to stay involved. As their Facebook friend, she could see what her kids and their friends were posting and intervene if anything inappropriate showed up. I think that's such a great idea.
After reading this book I've come to realize that I really do stress over the little things. It's made me take a step back and re-evaluate what's really important in my life. Instead of scolding the kids for making a mess with all their toys, maybe I could relish in the fact that they were all playing together nicely . . . for a change.
Kids will only be kids once. Why not let them enjoy it?
Connect with Don't Sweat Moms:
Website
Facebook
Twitter
Pinterest
YouTube
This post was written for Hyperion Books who provided the complimentary copy in exchange for my honest review.
WIN IT!
a Rafflecopter giveaway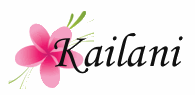 In this recession we have all had to cut back on what we spend on fashion – but there is one unique break-through accessory that is empowering women across the country to "recession proof" their wardrobes so that they can still look stylish – for a fraction of the cost.  Miche Bag is the ultimate smart investment in these challenging times when every dollar counts.
Miche Bag is the equivalent of 40 handbags in 1.  Miche Bag is 1 purse that, through 40 interchangable shells which fit snuggly over the outside and attach via magnets, instantly changes color, look and feel.  You can transform the same bag from a canvas tote by day to a sleek satin look for night – all in less than 3 seconds.  Day-to-night has never been easier!
Over a million women across America have already discovered the freedom of this break-through "recession proof" fashion accessory. The inventor of Miche Bag came up with the idea one day when she spilled her drink on her purse and wished that rather than having to throw it out, she could be recycle it with a fresh cover and make it as good as new.  She did exactly that!  With Miche Bag, you will never have to throw out an old purse again when it gets stained or dirty.  You can just replace the cover and give your bag a whole new look in seconds.
Miche Bag has sparked a fashion revolution.  It gives every woman the opportunity, no matter how tight her budget, to express her personal style with a purse to match her every outfit.
We invite you to experience Miche Bag for yourself today at www.michebag.com  At no more than $39.95 for a base bag with shells starting as low as $14.95, they are the ultimate smart fashion investment.
Connect with Miche:
This post was written for Miche who provided the information and item for giveaway.
WIN IT!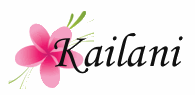 Exclusively available at Target stores and Pixibeauty.com, PixiGlow's make-up line features a stylish take on Disney's Tinker Bell and helps women let their inner glow shine through with shades ranging from champagne and bronze to rose and light pink, perfect for spring and summer. The original Pixi line was first created 10 years ago in London and has marketed itself as "pure, awakening & skin-loving products that create a naturally radiant "just had a good night's sleep" look."
Their brand new PixiGlow line includes some cool items like shadow crayons, tinted lip balm, nail colour, eye liners, fairy dust, and a fairy face palette . . . all designed to give you that fresh glowing look. We received a few of the PixiGlow items to try out for ourselves and loved the finished look.
Fairy Face Palette ($34)
This extensive make-up palette came complete with pretty much everything I needed to complete my look – (5) powder eye shadows, (5) lip creams, (3) powder blushes, (3) make-up brushes – all in one handy carrying case. The eye shadows came in a range of browns and pinks which are great shades for an everyday look.
What I really liked about the various shades is that they all blended nicely together which meant that I didn't have to remove and reapply shadows when day turned to night. I just added in darker shades for a more dramatic look. I also liked that the powder shadows went on smoothly and stayed on throughout the day. No creasing, caking, or fading.
The lip creams came in various shades of pink from the lightest blush to the darkest berry. You can even mix the various hues to create a new color made just for you. We found these lip creams to be rich, thick, and full of color. They lasted longer than most of the lipsticks that I own and stayed on even while I was eating . . . provided that I didn't excessively wipe my mouth.
The blush has three different shades and are presented in one section allowing you to easily mix them for different looks. The lighter pink is perfect for a sweet daytime look while the medium hue is great for darker skin tones. Add in the third mauve shade and you're ready to party the night away. Tone them up or tone them down . . . it's all up to you. The blush comes with a wide brush to make applying quick and easy. One stroke is all it takes.
All this in a mirrored case makes the Pixi Fairy Face Palette the perfect set to take along everywhere you go!
Pixi Magic Tink Tint ($16)
If there's one thing that I carry around with me at all times it's lip balm. I keep them in my purse, in the car, in the diaper bag, and pretty much every room in the house. My lips tend to be on the dry side so I always have to make sure I have lip balm handy. It gets even worse when I'm working on the plane. All that dry air makes my lips feel dry and cracked. I would prefer to carry some lip stick in my pocket but since I don't always have immediate access to the mirrors in the lavatories I usually have to settle on plain old lip balm. However, with the Pixi Magic Tink Tint I can now have soft lips at a moment's notice without sacrificing color. Because as you know, when you're a flight attendant appearances are an important part of the job.
This super moisturizing lip balm goes on effortless and adds a pretty subtle pink hue to your lips. It includes ingredients like Jojoba oil, Vitamin E, Shea butter, Vitamin A, and Rose extract . . . all to ensure your lips are protected from the elements and nourished to a healthy glow.
PIxiGlow Fairy Dust ($14)
This little jar of magic brings shine to whatever it touches . . . lids, lips, cheeks . . . to give you a shimmery glow. Just use the sponge applicator and lightly touch to skin and blend in. That's it.
The Fairy Dust looked great especially on my eye lids because it really opened up my eyes and put a dramatic touch to my eye color.
I also added it to my lip colour but it didn't show up as prominently as it did on my lids. The shimmer was very subtle but not as noticeable.
Overall, I really liked the PixiGlow make-up line. I've always been more partial to pinks and browns so these colors worked great for me! Using the Magic Tink Tint and Fairy Dust made me feel very feminine and put me in a confident and positive mood. After all, when you look good, you feel good. And during some mornings that's all we need to get us through the day.
Check out the complete line of PixiGlow exclusively at Target and Pixibeauty.com.
Connect with Pixi Beauty:
This post was written for Pixi Beauty who provided the complimentary products for review and giveaway.
WIN IT!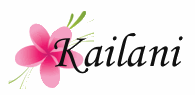 Whether it's a treat for yourself or the special Mom in you life, you won't want to miss this amazing giveaway filled with beauty and fashion products that will show her how much you love her this Mother's Day.
About BombayFashions.com
BombayFashions.com is the premier online retailer for affordable fashion accessories and clothing headquartered in Michigan. It is a one-stop online shopping boutique that caters to the fashion needs of women. Since its inception, Indian-inspired jewelry has been the backbone of the company and is the first original jeweler from Bombay. Today, BombayFashions.com offers the largest fashion jewelry collection available online.
The company recently launched its 2012 Collection & Bohemian Gypsy Skirts Collection. The 2012 Collection boasts the seasons' tribal aesthetic trend, juxtaposing earth tone pieces against metallic hardware. The Bohemian Gypsy Skirt Collection can take a woman from a day by the pool into the evening hour with just a few simple accessory updates. The new items beckon the spring and summer seasons with pastels, neons and colorblocking in unexpected hues. The 2011 Bella Collection & Bella Couture Collection feature a large selection of cuffs, bangles, earrings and necklaces that enliven any occasion.
BombayFashions.com offers on-trend fashion forward accessories and one-of-a-kind pieces at prices everyone can afford.  For more information, please check out www.bombayfashions.com
BombayFashions.com will provide winner with 1 item of their choice, valued under $25, from the 2012 Collection or Bohemian Gypsy Skirt Collection available at www.bombayfashions.com
About The Bar Method
Burr Leonard is the founder and creator of The Bar Method, a full-body exercise workout that utilizes a ballet bar technique. The method draws from the principles of isometrics, dance conditioning, interval training, and physical therapy. With 19 years of experience in the fitness field, she and her business partner have turned their one Bar Method studio into a franchise operation with 30+ studios and a media company selling exercise DVDs and accessories.
The Bar Method (www.barmethod.com) will provide winner with 1 Pregnancy DVD (valued at $20) and 1 onesie (valued at $17).
Pirri Elements

The Pirri Elements line was inspired by the beauty of the Mediterranean "crystal blue" Sea, pure air, rich soil and fiery volcanoes.  Each product consists of Bergamot, an essential oil that comes from a fruit native Calabria, Italy, the hometown of the Pirri brothers.  The oil along with other essential and natural ingredients is used to nourish the hair and lock in moisture.
Daily Shampoo: Mediterraneo
Contains essential ingredients to cleanse the hair while maintaining balance and moisture in all hair types.  The product normalizes the hair, scalp and PH balance while keeping the hair looking healthy and shiny.  Cost: $20/12oz.
Daily Conditioner: Earth's Balance
Restores moisture and smoothes the shaft of the hair while helping to combat humidity and static electricity.  The product works to coat the hair and protect it from the damaging effect of heat styling.  Cost: $22/12oz
Smooth & Relaxing Serum: Lava Glaze
Relaxes the hair for a straight style or reduces frizz for a great natural air-dried look.  The combination of Aloe Vera along with other essential products, work to eliminate dead ends and protects hair from the damaging effect of blow drying and UV rays.  Cost: $24/8oz
Detangler & Leave-In Conditioner: Nature's Breeze
Smoothes tangles and mends dry ends while protecting the hair and reducing fly-aways.  The product is a must-have before heat styling. Cost: $22/8oz
About Pirri Hair Group
Pirri Hair Group is designed and managed to best capture the essence of European culture.  Everyone that enters the salon has their choice of selecting from fashion forward vibrant hair colors and precision hair cuts – always leaving looking their best.  The Pirri brothers pay close attention to the current fashion trends to sculpt couture and constantly evolving styles.  For a full menu of services and products, please visit: www.pirrihairgroup.com
Pirri Elements & Elemental Tools will provide winner with one of each of the products listed above (valued at $88 total).
About SwimsuitsForAll.com
Taking inspirations from sun, sand, and sea, SwimsuitsForAll.com offers swimwear and related apparel & accessories that work for real women sizes 8 & up.  SwimsuitsForAll.com strives to offer quality swimwear that will fit your unique body, style, and budget and fashionably flatter your next escape. SwimsuitsForAll.com is committed to making your online swimsuit shopping experience easy, so you can shop worry-free.  In business since 2004, SwimsuitsForAll.com takes pride in its customer service.  With toll-free, e-mail, and live support, we help guide you through your shopping process.  We offer easy exchange & return policies, express & international shipping, and a low-price guarantee, so your next swimwear purchase will be hassle-free!
As your swimwear oasis, SwimsuitsForAll.com sells swimwear 365 days a year and helps you get into the right swimsuit for your body & taste.  Shop confidently with our detailed images, sizing charts, and fit information on each product page.  If that's not enough for you, we offer free consultations where our swimsuit specialists can personally advise you on finding the right swimsuit for your body!
Escape the norm with a dedicated, personal customer service staff and swimwear that offers you coverage & comfort, classy styling, classic fits, and competitive pricing. So whether you're going to enjoy sun, sand, sea, or pool, flatter your next escape with SwimsuitsForAll.com!
SwimsuitsForAll.com will provide winner with an exclusive site-wide discount code: "SAVE" (to be provided after selecting winner); winners will receive UP to 50% off site-wide.
About adesign brushes
Adesign (adesignbrushes.com) is the consumer brand and product incubator for Anisa International, the leading global designer and manufacturer of makeup artistry tools, founded by Anisa Telwar. The brand was initially established in 2006 by makeup artists for makeup artists, but has expanded to cater to the everyday woman's needs when it comes to cosmetic tools. The company eventually grew into a community for collaboration with makeup artists and consumers. adesign's approach to development is a team effort, as the brand engages beauty experts and consumers throughout the process, and the end result is a product that is unparalleled in terms of meeting the needs of the industry. In this way, adesign is constantly innovating and pushing the boundaries of cosmetic tools by introducing new and exciting shapes and textures, making them superior in terms of performance, head shape, function, and design.
With utility and beauty top of mind for all the brand's inventions, adesign is able to remain ahead of the curve in product creation. The company also owns and operates its own manufacturing plant, allowing a level of control and speed to market that has been largely unrivaled in the cosmetic world. adesign also shows a strong commitment to sustainability and responsible business practices, creating a culture in which new ideas can come to be while maintaining ethical and charitable conditions.
Adesign will provide winner with "The Eye Set" (valued at $45)
The defining and detailing eye set in a travel-friendly pencil case. This set contains the following brush styles: All Over Eye, Eye 2 (basic soft eyeshadow brush), Eye 4 and Eye5.
This post was written for the various companies who provided the items for giveaway. I was not compensated in any way.
WIN IT!

a Rafflecopter giveaway