You know you have them . . . those adorable photos of your babies as they go about their day. Well, Pampers wants to see your adorable babies in their Love, Sleep & Play campaign.
By visiting the Pampers Facebook page or www.pamperslovesleepandplay.com, parents can submit photos of their babies experiencing love, sleep or play for the opportunity to appear on the Pampers Facebook page, in Pampers Twitter feed and in the brand's special Love, Sleep & Play online gallery.  Plus, those photos submitted before August 6th have the opportunity to be featured in the brand's groundbreaking celebration event in New York City next month!

Courtesy of Pampers
After going through my many photos of my girls, I came across this one of Kaila taken about a year ago . . . and she's wearing Pampers!
So what are you waiting for? Enter your favorite Love, Sleep & Play photo and you could find your photo being shared with the world!
WIN IT!
Pampers has generously donated a $75 prize pack for one lucky person which includes:
A digital camera – to help parents capture their little ones' moments of Love, Sleep & Play (so that they can upload them on to

pamperslovesleepandplay.com

)

A beautiful and soft Lovie blanket to help parents and babies in their expressions of LOVE
"Down In The Woods At Sleepytime" children's book – to lull babies into wonderful moments of SLEEP
A Cloud B SLEEP Sheep Plush Animal, the perfect night-time companion to help soothe little ones to SLEEP in a safe, calming and effortless way.

Bright Starts Grab and Stack Block and 

Hasbro Playskool's Elefun Busy Ball Popper for endless PLAYtime adventures

Pampers diapers and wipes (that help little ones enjoy Love, Sleep AND Play)!
To enter:
Just mention in commentsbefore midnight, August 11th why you love Pampers. That's it!
A random winner will be selected and notified via email shortly thereafter.
The winner will then have 48 hours to claim their prize.
To earn extra entries, you may do one or all of the following. Each one counts as an extra ticket but you must leave a separate comment for each one.
Enter the Pamper's Love, Sleep & Play campaign.
Subscribe to An Island Life's feed.
Follow An Island Life on Twitter.
Follow Pampers on Twitter.
Tweet this giveaway (once daily). Enter to win a Pampers Prize Pack including a digital camera! @Kailani #giveaway http://islandlife808.com/giveaways/pampers-love-sleep-play-giveaway/
Already a fan of the Pampers Facebook page.
Already a fan of An Island Life on Facebook.
Follow me on Pinterest.
Place our button in your sidebar.
Mention this giveaway on your blog with a link back here.
This giveaway is open to US addresses. Good luck!
This post was written for Pampers who provided the complimentary prize pack as well as a prize pack for compensation. I am a member of the Pamper's Baby Board.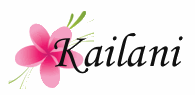 Even though Kaila finally has a room of her own she still manages to sneak into bed with me in the middle of the night. I really don't mind since waking up with her by my side is one of my favorite moments of the day. Just being able to watch her peacefully sleeping and knowing that she depends on me gives me the strength I sometimes need to get through the day.
It's those simple expressions of pure joy and love a parent experiences each morning with their little ones – after a good, dry night's sleep – that Pampers aims to celebrate with its Millions of Beautiful Morning Moments program where you could win daily prizes that will enhance beautiful mornings with your baby. Just look for the "30 Days of Prizes" tab on Pampers Facebook page to enter.
Each entry will also enter you into the grand prize giveaway — a $5,000 gift card that can be applied at "designing" your family's own ideal beautiful morning moment. From Breakfast Bundles to Reading Reunion Packs filled with fun items for you and your family, there are a total of seven different prize packs that will rotate throughout the 30 days.
So celebrate those beautiful mornings with your child . . . and with Pampers!
WIN IT!
a Rafflecopter giveaway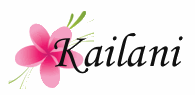 Children's Place has always been one of our favorite stores when it comes to back-to-school clothes. We love the selection, price, and most of all, quality. And now there's one more reason to love Children's Place.
From now until September 10th, for each baby item that you purchase at a Children's Place store you'll receive 25 Pampers Gifts to Grow points.
With 3 girls, not only do I need clothing that will last throughout the years but also stay in style. I've found that the items at Children's Place are not overly trendy which means they're easy to mix and match. Plus, I know that what Kacie is wearing today will look just as great on Kiana and eventually Kaila someday.
And since they're currently having a 50% off Baby Sale, think about all the money you could save! So stop by Children's Place today and get your Pamper's Gifts to Grow points!
This post was written for Pampers and Children's Place who provided the complimentary prize.
WIN IT!
a Rafflecopter giveaway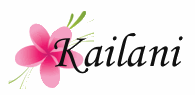 Having three children in the house, it's inevitable they will pick up the germs and get sick. And if there's one thing they dislike just as much as taking medicine it's sitting still long enough for me to take their temperature. I've tried various thermometers in the last few years, but the MothersTouch Forehead Thermometer ($29) I received recently has been the quickest and simplest by far.
The Mother's Touch works like a ring that you place around your finger and then press to your child's forehead (near the temple).
To use it, just press the on/off button and wait for 2 beeps. Then place the thermometer on your child's forehead with the display side facing out. You don't have to press hard, just maintain contact and the thermometer will beep within 6-8 seconds with the reading.  You can be sure that you've got an accurate measurement because if your child moves or contact is disrupted the thermometer will give you an error message instead.
I really like that this thermometer can be used when the girls are sleeping. This way I won't have to disturb them as I'm monitoring their fevers throughout the night. I also like that there's a memory recall so I don't have to write down their readings for future comparison. But the best part is that it's non-invasive . . . just place on the forehead and get your reading.
And did you know that you should take your child's temperature when they are healthy to get a good idea of what their normal body temperature is? Temperatures can range from 97 to 100 degrees and still be considered normal.  So when my child has a fever of 100.1 that might not actually be much of a fever if her normal temperature is 99. Very interesting!
So the next time your child has a fever, take their temperature without all the hassles using the MothersTouch Forehead Thermometer.
Connect with MothersTouch:
This post was written for Temple Touch who provided the complimentary product for review and giveaway.
WIN IT!
a Rafflecopter giveaway