With this dreaded flu going around, it's more important than ever to make sure your family is prepared by getting their flu shot, washing their hands, and stocking up on the necessary medications . . . just in case.
This winter, don't let cold or flu symptoms keep your children in bed and away from their play dates or superhero duties. With new PediaCare® Cold & Flu Hydration, parents can help their children get the fluids and electrolytes they need to stay hydrated and on the road to feeling better.*
PediaCare® Cold & Flu Hydration replenishes vital nutrients lost from illness, plus provides immune-boosting antioxidants. Additionally, PediaCare® Cold & Flu Hydration contains less sugar than sports drinks, sweetened soda and juices, which can make stomach problems worse.
"When a child is ill, they can lose necessary vitamins and minerals that help keep them hydrated," said Carol Bishop, senior brand manager, PediaCare®. "PediaCare® Cold & Flu Hydration helps keep a sick child hydrated by replacing the lost fluid and electrolytes – without the added sugar of other drinks – while also providing antioxidants."
Cold & Flu Hydration is convenient and easy for parents to offer to their children. Packaged in single-use, premeasured packets, parents simply mix the grape-flavored powder with eight ounces of water and serve it to their child in a favorite cup. Convenient for at home or on the go, so kids can get better.
For more information on PediaCare® and the full line of products, visit www.pediacare.com.
Information courtesy of PediaCare
WIN IT!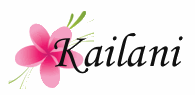 We've all heard the saying "Lucky you live in Hawaii".  This is so very true!  With our cool trade winds, beautiful sunshine, awesome beaches, gorgeous sunrise and sunsets, and lush green mountains, this is PARADISE!  But to enjoy being outdoors we need to protect our skin.  This is where Coppertone saves the day.  My family and I were lucky to review a sunscreen lotion and two sunscreen spray while enjoying a relaxing and fun-filled day at Ala Moana Beach Park.
Coppertone provided the following products for us to use:
Water Babies Pure & Simple – This product has an SPF 50, is tear free, #1 pediatrician recommended brand, and is water resistant for 80 minutes
 Coppertone Sport Pro Series – This product contains duraflex which is a durable technology that moves with your skin, has an SPF 50, stays on strong in extreme sweat conditions (won't run in eyes), water resistant for 80 minutes, and is a clear continuous spray sunscreen
 Wet 'n Clear Kids – This product sprays clear on wet skin, provides protection from the most damaging UVA/UVB rays, is water resistant for 80 minutes, visibly cuts through water, and contains broad spectrum SPF 45+
When we first arrived at the beach, I made sure we protected our skin.  We lathered the Water Babies Pure & Simple on our faces, ears, and necks.  What was great about this product was not worrying about it getting into my children's eyes.  Such a relief!
We then sprayed the Coppertone Sport Pro Series on our arms, legs, shoulders, and backs because we wanted to go fishing first before heading to the cool water.  This product is wonderful!  It sprayed on nicely!  It was not sticky or greasy and the best part for my children was it had a great scent.  I liked the fact that we continued to be protected even while perspiring during our unsuccessful fishing expedition.
Since catching a fish seemed unlikely, the kids decided to go swimming.  They headed for the waves so quickly that I forgot to reapply more sunscreen.  Well, I had nothing to worry about since the Coppertone Sport Pro Series and the Water Babies Pure & Simple continued to protect their skin.  It was a while later that I decided to reapply more sunscreen.  This is normally when they complain and fuss because they don't want to dry themselves up.  No problem!  We sprayed the Wet 'n Clear Kids directly onto their wet skin and back into the water they went.  So easy!!!
Of course, the biggest test of these products happened after spending the entire day at the beach…seriously…we were packing everything in the dark.  Well, I am happy to report that we had NO sunburns!!!  Wow!!! We couldn't believe after spending the entire day at the beach none of us got sunburned.  We will definitely bring all three Coppertone products with us on our next visit to the beach.  We won't leave home without it!
Connect with Coppertone:
This post was written for Coppertone who provided the complimentary products in exchange for my honest review.
WIN IT!
Having three children in the house, it's inevitable they will pick up the germs and get sick. And if there's one thing they dislike just as much as taking medicine it's sitting still long enough for me to take their temperature. I've tried various thermometers in the last few years, but the MothersTouch Forehead Thermometer ($29) I received recently has been the quickest and simplest by far.
The Mother's Touch works like a ring that you place around your finger and then press to your child's forehead (near the temple).
To use it, just press the on/off button and wait for 2 beeps. Then place the thermometer on your child's forehead with the display side facing out. You don't have to press hard, just maintain contact and the thermometer will beep within 6-8 seconds with the reading.  You can be sure that you've got an accurate measurement because if your child moves or contact is disrupted the thermometer will give you an error message instead.
I really like that this thermometer can be used when the girls are sleeping. This way I won't have to disturb them as I'm monitoring their fevers throughout the night. I also like that there's a memory recall so I don't have to write down their readings for future comparison. But the best part is that it's non-invasive . . . just place on the forehead and get your reading.
And did you know that you should take your child's temperature when they are healthy to get a good idea of what their normal body temperature is? Temperatures can range from 97 to 100 degrees and still be considered normal.  So when my child has a fever of 100.1 that might not actually be much of a fever if her normal temperature is 99. Very interesting!
So the next time your child has a fever, take their temperature without all the hassles using the MothersTouch Forehead Thermometer.
Connect with MothersTouch:
This post was written for Temple Touch who provided the complimentary product for review and giveaway.
WIN IT!
a Rafflecopter giveaway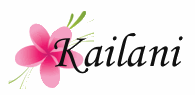 We all know that we should brush and floss our teeth twice a day but on Brush Your Teeth at Work Day you're being encouraged to add a third brushing to your daily routine.
Less than half of U.S. office workers keep a toothbrush at the office so that they can give their pearly whites a cleaning during the workday, according to a survey commissioned by Church & Dwight Co., Inc., the maker of ARM & HAMMER Spinbrush ProClean battery-powered toothbrushes and ARM & HAMMER Toothpaste.  And of those workers who already take a toothbrush to work, about half of them are not brushing at the office on a daily basis.

To encourage more Americans to add a third brushing occasion to their day, ARM & HAMMER Spinbrush ProClean battery-powered toothbrushes has declared the third annual "Brush Your Teeth At Work Day" for Thursday, April 19, 2012.

courtesy of Arm & Hammer
As a flight attendant, fresh breath is high on my priority list especially on days when I'm flying 12+ hours. There are so many times when I find passengers right up in my face asking for something to drink or where their next gate is and I find myself feeling self-conscious about my breath. Not to mention all the friends and co-workers I see on a daily basis who I hug and kiss on the cheek.
I usually carry toothpaste and a toothbrush in my work tote and I try to make time between flights to brush my teeth. To me, clean teeth and fresh breath leads to confidence and a better work attitude. However, even though a manual toothbrush gets the job done, I've found that a battery-powered toothbrush like the ARM & HAMMER Spinbrush gets the job done even better . . . and faster.
"ARM & HAMMER Spinbrush ProClean provides a more efficient clean than a manual brush, removing up to 70% more plaque in hard-to-reach places,*" Seitter said.  "And with time at a premium in the workplace, a battery-powered toothbrush may be more efficient in making your mouth feel its best, allowing you to finish the workday with confidence." said Tim Seitter, VP of Oral Care Marketing, Church & Dwight Co., Inc. 

Seitter also stated that by brushing with ARM & HAMMER Advance White Toothpaste, people can experience a deeper clean, removing up to 5X more plaque in hard-to-reach places.** ARM & HAMMER Advance White Toothpaste contains baking soda, which has long been recognized for its health benefits, such as acting as a natural buffer that maintains good pH levels inside the mouth by neutralizing acids, helping keep breath fresh for hours.

courtesy of Arm & Hammer
I received a "Brush Your Teeth at Work Day" toiletry kit to take to work and try out for myself. It included a Pro Clean Spinbrush and an Arm & Hammer Advance White toothpaste within a clean logo toiletry tote. I liked that the tote was big enough to add in a few other things that I may need like dental floss, breath mints, and a travel sized bottle of mouth wash.
The Spinbrush runs on 2 AA batteries (included) and turns on with just a flick of a switch. The brush head is divided into two sections – the top circular area rotates around and around while the bottom section moves up and down (or side to side depending on how you look at it). This dual-action movement is clinically proven to remove up to 70% more plaque than a manual toothbrush.
The handle has indentations on the front and back where your fingers can properly grip the toothbrush. This ensures that you'll be comfortable and more in control of your brushing.
However, the coolest part is that the dark blue bristles start to fade when it's time to replace the brush head – approximately every 3 months. For some reason, I just can't remember to replace my toothbrushes so a visual reminder is exactly what I need. To remove the head, just rotate it counterclockwise and pull apart. Very easy!
Ever since I've been taking my "Brush Your Teeth at Work Day" toiletry kit to work I've been making more of an effort to brush my teeth. I think it's because the Spinbrush makes brushing so much easier . . . and fun. My arm also doesn't get tired anymore from manually brushing the full 2 minutes.
So what are you waiting for? "Brush Your Teeth at Work Day" is coming up fast. Make sure you have your personal toiletry kit ready to go. Your teeth will thank you!
This post was written for Arm & Hammer who provided the complimentary items for review and giveaway.
WIN IT!