This giveaway is now closed. Congratulations to commentor #46: Janet W!
What's better than a sticker activity book? A sticker activity book where you can un-peel the stickers and place them again. I know that may not seem like a big deal to some but when you have a child who has to have everything placed "just right" this is a pretty cool feature.
Princess, fairy and mermaid  enchantment! Comes with 75 stickers! Activities include: Dress-Up, Color MatchUp, Puzzle, Create-A-World and Mermaid Scene.

Courtesy of Peaceable Kingdom
We received this brightly colored sticker book and the kids couldn't wait to start playing. I couldn't blame them . . . those adorable happy faces of the various princesses on the cover just screamed, "FUN!"
This book contained 6 laminated pages and  fun stickers which were grouped by their specific corresponding page. I really liked that the sticker pages were perforated which made it easier to separate. For me, it's just more convenient to give the kids just the stickers they need for the page they are currently working on. No confusion . . . no frustration.
The Princess Sticker Activity Book ($7.99) included fun activities like color matching, dress-up, puzzles, as well as blank scenes where my kids could really express their imagination.
I think Kaila's favorite page was the Princess puzzle. She actually did surprisingly well in placing the pieces in the right areas. She just needed a little help in lining them up properly. This is where the peel and restick feature came in very handy.
All in all, we loved the Princess Sticker Activity Book. The only suggestion that the kids had was that it should have more pages. They didn't want the fun to end!
Connect with Peaceable Kingdom:
WIN IT!
How would you like to win a Peaceable Kingdom Sticker Book of your choice? To enter:
To earn extra entries, you may do one or all of the following. Each one counts as an extra ticket but you must leave a separate comment for each one.
This giveaway is open to US addresses. Good luck!
This post was written for Peaceable Kingdom who provided the information and item for review & giveaway. By entering this giveaway, you are acknowledging that you have read, understood, and agree to our disclosure policy.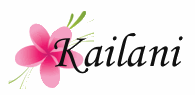 If there are two things that my daughters love it's princesses and tea parties. What can I say . . . they're girls after my own heart. So when we had the opportunity to review Tea Time with Sophia Grace and Rosie I knew we were in for a treat.
TEA TIME WITH SOPHIA GRACE AND ROSIEis the perfect book for you and your daughter to share!  Sophia Grace and Rosie share all the proper tips for hosting the perfect princess tea party!   The totally sweet book is based on the adorable cousins who quickly became YouTube sensations after appearing on the ELLEN show numerous times.  Sophia Grace and Rosie have resonated with large audiences by dressing up in pink tutus and living out young girls' princess fantasies!

Tune into The Ellen DeGeneres Show on Monday, February 4th when Sophia Grace and Rosie will talk about their new book Tea Time with Sophia Grace and Rosie.
The first thing we noticed about this book was the illustration on the front cover. Talk about fun and feminine. It's all pink and sparkly and pretty!
This story is about two cousins who decide to throw a very special tea party where each of them is allowed to invite one very special secret guest. They spend the day planning and preping and dreaming while keeping their guest's identity a secret. In the end, these cousins find out that they have more in common than they realize . . . they even think alike!
What my girls really liked about this story is all the planning that went into making the perfect tea party. From a party theme to invitations to decorations and finally the yummiest of menus . . . it seemed like the cousins had just as much fun getting ready for the big event. It gave my girls ideas on what to do for their next party and now they're eagerly planning away.
What I really liked were the illustrations throughout the book. The expressions of the characters really brought the story to life and helped us to feel the excitement portrayed. We also liked all the pretty pink pictures that just made you happy to be a girl.
However, the best part were the Tea Tips given to help your child plan a wonderful tea part of their own.
So with Valentine's Day right around the corner, it's the perfect time to check out Tea Time with Sophia Grace and Rosie. It's a book your girls will treasure for a long time to come.
Check your local listings to find out when they're on in your home city!
Purchase your copy of Tea Time With Sophia Grace and Rosie.
WIN IT!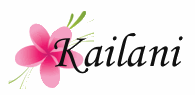 One of our family's favorite time of the day is right before bed when we all cuddle up for a bedtime story. However, thanks to Hallmark we now have a new friend joining us every night. His name is Jingle.
Bring story time to life with the newest Interactive Storybooks and Story Buddies featuring the sweetest husky pups you'll ever meet – Jingle and his new friend Bell.

Courtesy of Hallmark
When Jingle first arrived the girls all thought he was so adorable. I mean, who can resist a fluffy husky? But Jingle is no ordinary plush . . . he responds to key words and phrases making him a very interactive part of storytime. Our set came with Jingle, a Read-Along CD, Jingle's Magic Christmas Recordable Storybook, Jingle All the Way written by Tom Shay-Zapien, and 4 Hallmark holiday cards.
Read-Along CD: This was a great way for the girls to interact with Jingle on their very own. Even Kaila (3) who can't read yet could sit and listen to the story being told on the CD and experience the magic of Jingle. The perfect way for the kids . . . and Mom . . . to get some quiet time.
Jingle All the Way Storybook: We used this storybook for bedtime. The storyline was entertaining and the sentence structure was easy enough for even Kiana (6) to read. The interactive sentences were highlighted in red so that we knew when Jingle was going to chime in.
Jingle's Magic Christmas Recordable Storybook: What I liked about this book is how easy it was to set-up. I just opened up the book to the page I wanted to record, pushed the record button, and started talking. When I was done, I just pressed "stop" and it automatically played back my recording. When I was satisfied, I continued on to the next page. The cool part is that I didn't have to listen to the whole recorded page. Once I turned to the next page, the narration stopped. The best part is that the girls can still have their bedtime story even when I'm at work. As much as I would love to be there to read to them in person, this is definitely the next best thing.
So this holiday season, bring the magic of Hallmark to your home and make reading time extra special with your family!
Connect with Hallmark:
WIN IT!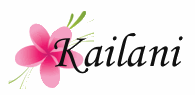 Kiana has always been more on the sensitive side. Sometimes when we're watching television or reading a book even the mildest of characters tend to scare her. That's why when I heard about My1story Books by Jamie Rodriguez & Ricardo Venegas I was really excited to share it with her.
We received an advance copy of two books: Jack's Beanstalk and Lil' Riding Hood and we loved them!
Jack's Beanstalks: Jack and the Magic Beans
In this rendition of Jack and the Beanstalk, Jack acquires his magic beans from a sweet old lady. It was his reward for helping her and she told him that the beans would someday take him on an adventure of a lifetime. Jack decided to plant them right away and overnight the beans grew into a huge beanstalk.
Jack climbed to the top and came upon the magical world of a young giant named Beanie and his stuffed toy Goosie. They became quick friends as Beanie and Jack played many games amongst the clouds. However, it was finally time for Jack to go home and Jack decided to take Goosie with him. Beanie was so sad that he started to cry huge teardrop rain.
Feeling guilty, Jack decided to return Goosie to Beanie and apologized for taking something that didn't belong to him. When Jack returned home he found many more beanstalks leading to many faraway places.
Lil' Riding Hood: I love cake!
Lil' Riding Hood loves to bake cakes. One day she decided to share her latest creation with her beloved Grandma. On her way to Grandma's house, she passed a sleeping Wolfie who catches a whiff of the delicious aroma. Wolfie decides to try and beat Lil' Riding Hood to Grandma's house so he could have the cake all to himself.
However, once Wolfie and Lil Riding Hood go through their famous "what big eyes you have" scene, Grandma walks into the room and busts Wolfie. He's then taught that sharing with friends is the right thing to do.
What I really loved about these books was that all the characters were so likeable! Even Wolfie and Beanie were sweet. And with names like those, how could they not be? I also liked that each story had a moral. For example, in Lil' Riding Hood the kids learned to share. In Jack's Beanstalk, the message was to never take something that didn't belong to you.
However, for me the best part about these books were the illustrations. I thought they were so beautiful that I wouldn't mind having these pages framed and hung on the kids bedroom wall. I loved the big round eyes of the characters, the gorgeous color combinations, and all those happy smiles.
I can't wait until the rest of this series is released. I'm definitely making sure we complete our collection. With three young girls, we've read our share of children's book and My1story is definitely on our list of favorites!
Connect with My1story:
This post was written for My1story who provided the complimentary copy in exchange for my honest review.
WIN IT!