This giveaway is now closed.
When it comes to construction kits, my kids and I have always loved magnetic pieces because they're easy to connect and tend to have a very strong bond. This is exactly what we found in GeoSmart.
We received the Lunar Rover ($49.99) to try out for ourselves and the kids couldn't wait to get started. This construction kit came with 30 magnetic pieces in 5 different geometric shapes and 2 sets of wheels.
Save
Save
Save
Save
Save
Save
Save
Save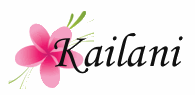 My family loves Disney movies but being that we were all born and raised in Hawaii we are especially excited at the theatrical release of Moana.
Three thousand years ago, the greatest sailors in the world voyaged across the vast Pacific, discovering the many islands of Oceania. But then, for a millennium, their voyages stopped – and no one knows exactly why. From Walt Disney Animation Studios comes "Moana," a sweeping, CG-animated feature film about an adventurous teenager who sails out on a daring mission to save her people. During her journey, Moana (voice of Auli'i Cravalho) meets the mighty demigod Maui (voice of Dwayne Johnson), who guides her in her quest to become a master wayfinder. Together, they sail across the open ocean on an action-packed voyage, encountering enormous monsters and impossible odds, and along the way, Moana fulfills the ancient quest of her ancestors and discovers the one thing she's always sought: her own identity.
GIVEAWAY
One lucky winner will receive a Disney Moana Prize Pack!

a Rafflecopter giveaway


US entrants only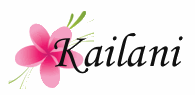 I love music. Everywhere I go I make sure I have access to my playlists just in case a little downtime comes along. However, the one place that can sometimes pose a problem is when I'm near the water . . . like at the pool or in the shower. I've already dropped and cracked 2 phones this year and I really prefer not to lose another one to water damage. So when I heard about the Boom Swimmer Bluetooth Speaker from AT&T I figured I'd give it a try.
The Boom Swimmer is very lightweight and portable . . . only 2 inches tall and 2.5 inches in diameter. It's covered in a soft rubber and is IPX7 Rated which means that it can be placed in 1 meter of water for 30 minutes. Of course, this makes the Boom Swimmer waterproof.
The device can be fully charged within 2 hours and hold 8 hours of playback . . . perfect for a full day at the pool or beach.
When our Boom Swimmer arrived I was pleasantly surprised at how small it actually was. I liked the comfortable rubbery exterior and that all the control buttons were easy to push and activate.
It came with 2 different attachments . . . a tail-looking hook which allowed me to easily attach the speaker to my shower head or a beach chair.
There's also a suction cup attachment which will secure the Boom Swimmer to any flat surface.
To sync the speaker to my iPhone all I had to do was activate the bluetooth feather on my phone and within seconds I was hooked up and ready to go.
But most importantly, the sound was pretty amazing. It was loud, clear and full of depth. I couldn't believe that rich a sound was coming from such a small speaker. And my kids loved it! They had so much fun singing and dancing around the pool as they listened to their favorite songs. It made being in the water that much more fun for them.
The Boom Swimmer Bluetooth Speaker is priced at $50.99 and is available at Hawaii AT&T Stores and online at att.com. Get yours for your next trip to the beach, the pool, or if you're like me . . . to enjoy your favorite songs in the shower.
This post was written for AT&T who provided the complimentary product for review and giveaway in exchange for my honest review.
GIVEAWAY
We are giving away a Boom Swimmer Speaker to (1) lucky winner!
a Rafflecopter giveaway

Be sure to like An Island Life on Facebook for our latest giveaways,
Valid for US residents and addresses only. Must be 18 years of age or older to enter. No purchase necessary to enter. Winner will be randomly selected. Void where prohibited. We will announce the winner on this post and make contact via email. The winner will then have 48 hours to claim their prize.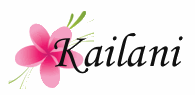 ABOUT THE BOOK
While her friends and family may not believe in fairies, Geraldine knows, deep down, that she is a VERY fairy princess.
This is the sixth adventure in the adorable, sparkly, sweet Very Fairy Princess series from celebrated children's book author Julie Andrews (best known for The Sound of Music, Mary Poppins and The Princess Diaries) and her daughter Emma Walton Hamilton.
In this new tale, the end of the school year is here, and Very Fairy Princess Gerry is getting ready to graduate! She always loves a celebration, but can't help but feel a little sad as she empties her cubby, takes down her art projects, and says goodbye to her class pet, Houdini the hamster. She's also a little nervous about leaving Miss Pym… what if her new teacher doesn't let Gerry wear her wings and crown? Change can be hard, even for a fairy princess!
Thankfully, she realizes that new things can bring their own sparkle.  A perfectly delightful addition to your child's bookshelf.
ABOUT THE AUTHORS
Julie Andrews is one of the most recognized figures in the world of entertainment, best known for her performances in The Sound of Music, Mary Poppins, and The Princess Diaries. Julie has been a celebrated children's book author for over thirty years, and her works include Mandy, The Last of the Really Great Whangdoodles, and the Little Bo series. Her memoir, Home, was #1 on the New York Times bestseller list.
Emma Walton Hamilton is a bestselling children's book author, editor, arts educator, and theater professional, and author of Raising Bookworms: Getting Kids Reading for Pleasure and Empowerment. Together with her mother, Julie Andrews, she has coauthored many books for young readers, including the New York Times bestselling Very Fairy Princess series, the Dumpy the Dump Truck series, Simeon's Gift, The Great American Mousical, and the New York Times bestselling Julie Andrews' Collection of Poems, Songs, and Lullabies, a book for families to treasure and share.
Connect with The Very Fairy Princess: Graduation Girl!
Visit The Very Fairy Princess website
Visit the authors' sites: Julie Andrews & Emma Walton Hamilton
Follow Little, Brown Kids on Twitter and Facebook
#VeryFairyPrincess
WIN IT!
How would you like to win the entire 6-book series of The Very Fairy Princess for your child's library?
To enter:
Just mention in comments before midnight, June 12th who you'd like to win this for. That's it!
A random winner will be selected and notified via email shortly thereafter.
The winner will then have 48 hours to claim their prize.
To earn extra entries, you may do one or all of the following. Each one counts as an extra ticket but you must leave a separate comment for each one.
Subscribe to An Island Life's feed.
Follow An Island Life on Twitter.
Follow The Very Fairy Princess on Twitter.
Tweet this giveaway (once daily). Enter to win a 6-book set of the #VeryFairyPrincess! @kailani @lbkids #giveaway http://islandlife808.com/?p=38136
Already a fan of the The Very Fairy Princess Facebook page.
Already a fan of An Island Life on Facebook.
Follow me on Pinterest.
Place our button in your sidebar.
Mention this giveaway on your blog with a link back here.
Open to US residents only.
This post was written for Little, Brown who provided the complimentary prize pack.