Since it's been a while, I thought we'd play another round of Blog My Blog.
I will start with a question/phrase. The next person that comments, please answer the question above you. Once you're done, include a question for the next visitor to answer. It could be a general question, fill in the blank sentence, or a general topic you'd like to hear about.

Then the next commenter will submit their answer and then think up something for the next person. Keep in mind that this is a family blog, so please keep it clean.
Shall we begin?
Here is my question:
What's your favorite television show?
The first person to comment should answer this question and then leave another question for the next person. Please feel free to play as many times as you want.
Have fun!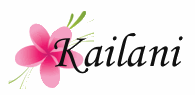 A few years ago we bought the Wii gaming system to entertain our grandchildren. We like games that challenge the kids physically and mentally and therefore are quite selective about the games we allow the kids to play.
Jump Start computer games have been teaching children the basics with numbers and the alphabet for years. Now there's Wii Jump Start – Escape from Adventure Island. The game is educational, wholesome and entertaining and those are exactly the qualities we want in a game for our to grandchildren play.
The game begins with players flying over Adventure Island in a blimp. The blimp is caught up in a storm which makes it necessary for players to make an emergency landing  on the Island.  Now the blimp is broken and players need to earn sand dollars to trade for helium tanks to fix the blimp. With an "E" rating  (for everyone) there isn't any inappropriate language or violence.
As players race to collect the sand dollars, they'll need to ward off the pesky fur balls known as Punk Punks and navigate 3D worlds both above and below the water. Along the way, players can practice over 150 math, reading and critical thinking skills—the fun way!
Using explorer skills and brain power ages 5-9 meet challenges and earn rewards as they solve problems and perfect their motor skills.
Our 6 and 9 year old grandsons love playing anything on Wii. Our 4 year old grand daughter…not so much. That's interesting to us because at her age, the boys had aready established themselves in "their" gaming world.
The Princess is in pre-school and is learning the letters of the alphabet and her numbers. She's learning to play Escape from Adventure Island and having a jolly good time.  It simply delights me to see how well she's doing with her reading and counting skills.
She also enjoyed the underwater fashion show where each player picks outfits to wear and models on the run way. Way too cute!!
The Jump Start Blog has all the current information on Escape From Adventure Island and other Jump Start games.
Jump Start – Escape From Adventure Island is available for purchase at Amazon.
I received a copy of Wii Jump Start – Escape from Adventure Island for my candid review.
Images are from the Jump Start website and Blog.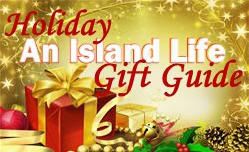 Check out other great gift ideas in the 2009 Holiday Gift Guide!
I can't believe how unbelievably lucky I am to have such wonderful blogging friends. A bunch of them got together and planned an amazing Cyber Baby Shower for me and baby girl #3! From September 28th – October 4th, each one of these blogs will be hosting a baby shower game complete with awesome prizes. Stop by and meet some amazing bloggers, have some fun, win some prizes, and help me celebrate this wonderful event!
Here's where the party will be:
Andrea @ Chocolate Fingerprints
Caryn @ Rockin' Mama
Cathi @ The Way I See It Too
Kailani @ An Island Life
Kristin @ Our Ordinary Life
Linda @ My Trendy Tykes
Here's a preliminary list of our generous sponsors. There will be more prizes added on as the launch date gets closer. If you'd like to donate a prize for this event, please feel free to fill-out this form.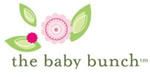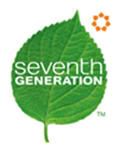 If you'd like to participate, just blog about the baby shower and/or place the cute little button on your site (requirement). Then leave your link below and you'll be eligible to win some cool prizes! In addition, there will be even more prizes available when you play the various baby shower games on the other blogs.
Mark your calendars and hope to see you on Sept 28th!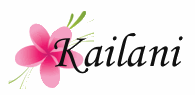 Do you have plans this Tuesday evening? Well, you do now! Mark your calendars and join us on Twitter for the "Crayola Creativitycast" sponsored by Crayola and MomItForward.com, creator of "Girls Night Out (GNO)". This cool social event will run every Tuesday night for four weeks and focus on a specific topic like "Affordable Fun 101″ and "Back to School Survival Guide."
How it works:
Every Sunday through Tuesday, you can RSVP for the party by clicking on the RSVP post on MomItForward.com
There, you can include your Twitter URL in the link list and see the list of other GNO gals
Visit http://momitforward.com/gno each Monday for more information and a custom Tweet Grid for that week´s event
On Tuesday nights, tweet using the hashtag #gno and chat away
In the event that Mr. Linky is not showing up in
the RSVP post on http://momitforward.com/category/gno, please leave your Twitter URLs in the comments, which offers #GNO gals the opportunity to follow and be followed all in one place
GNO participants will also have the chance to win great prizes
Join this amazing group of other moms, Crayola creativity experts, and noted mommy bloggers and get great ideas to help you prepare for the best back to school ever for your kids!
In addition, every Wednesday I will be launching a giveaway for a Crayola Creativity Pack each week that the Crayola Creativitycast runs. That's a total of 4 packs for 4 lucky winners! This prize pack includes: 24-ct. Crayola Crayons, 10-ct. Crayola Markers, 12-ct. Crayola Colored Pencils, Crayola Pip-Squeaks Colored Pencils and Glitter Glue, Crayola Window Crayons, Tadoodles Washable Crayon Buddies, Crayola Color Explosion Black Extreme Surprises, & Crayola Color Switchers.
Hope to see you there!