There are many "big days" in a child's life . . . from the first day of school to graduation . . . from their very first playdate to Senior Prom. And with 3 girls growing up very quickly you know my family has lots of "big days" to share. Frosted Mini Wheats wants to help you prepare your family for their "big day" by making sure they've had a nutritious breakfast to help them stay focused throughout the day.
Our most recent "big day" that comes to mind is Kaila's first day of Preschool. This major milestone has always been a little stressful on me since I never know how they'll react when it comes time to drop them off with their new teacher. For the first 4 years they've been home with me and now they have to get accustomed to a whole new surrounding. I try to make it as positive as possible . . . new clothes and backpack, telling them all the exciting things they'll get to do, all the new friends they'll make.
On this morning, I let Kaila pick out her clothes and pack her bag with all her new supplies. I kept telling her what a big girl she's become and that now she'll be going to school just like her older sisters. She was pretty excited! And when it came time to drop her off she gave me a hug and kiss and went happily into her new classroom. Success!
It wasn't until I returned to an empty home that I realized that for the first time in 11 years I no longer had any children home with me during the day. I could now meet up with friends for movies and lunch,  go grocery shopping in peace, get my nails done whenever I wanted, etc. The possibilities were endless. Then it hit me . . . Kaila's "big day" was also my "big day"!
So now that all my girls are in school, I make sure I send them off with a nutritious breakfast that usually includes cereals like Frosted Mini Wheats. It's always been my favorite cereal and I love that it's lightly sweetened without being too sweet. It's also a great way to get a little fiber into the girls' diets.
So the next time you're at the store, don't forget to stock up on Frosted Mini Wheats so that all your family will be prepared for their next "big day"!
This post was written for Kellogg's Frosted Mini Wheats. I received monetary compensation for participating in this campaign.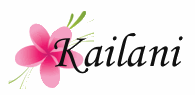 A while ago our family had the opportunity to review the VTech InnoTab 2S and my kids are still playing with it on a daily basis. They love the games, activities and the ability to take pictures whenever they want. That's why I was so excited to hear that VTech will be introducing a brand new version called the InnoTab 3S.
Cool features:
The new 3S comes with a rechargeable battery pack with AC adapter and a kid-safe web browser
The new InnoTab 3S continues to provide access to VTech's Learning Lodge™ app store, plus it comes packed with 20 free apps
All for under $100!
The InnoTab 3S features VTech Kid Connect– an exclusive communication app that allows kids to be connected with their parents and friends through both tablet-to-mobileand tablet-to-tablet communication. The InnoTab 3S is available for pre-order on www.vtechkids.com, Amazon.com, Target.com, Toysrus.com and Walmart.com. Reserve yours today!
We're so excited to be receiving a unit to review! Stay tuned . . .
Connect with VTech:
Information courtesy of VTech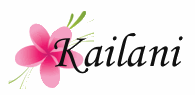 It was the perfect sunny Summer day. What better way to spend it than a boat ride to the Kane'ohe Sandbar also known as Ahu O Laka. During low tide, a temporary beach emerges in the middle of Kane'ohe Bay and serves as the perfect place to drop anchor and enjoy a day outdoors. People set up their canopy and tables right there in the water and if you're lucky you may even see a manta ray or turtle swim by.
This past weekend we took the girls out on their very first trip to the Sandbar and they loved it! In fact, they're already asking to go again!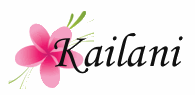 On my first trip to Brisbane, Australia I had no idea where to go or what to do. Luckily, some of my flight attendant friends helped me out with great suggestions. Here are some of them:
A visit to the Lone Pine Koala Sanctuary
Where I got to hold a real live Koala Bear!
And feed a very sleepy kangaroo
Rode the free ferry to South Bank Parklands
To check out the man-made inland beach
Wish I had brought my swimsuit! It was the perfect day to jump into the water!
Then walked along the pathways and enjoyed some very beautiful landscaping.
Have I told you lately how much I love my job?