Located in eastern Kyoto, the Kiyomizu (pure water) Buddist Temple draws 11 million visitors annually from all over the world.
The popular expression "to jump off the stage at Kiyomizu" refers to an ancient practice of plunging off the temple platform 13 meters high. It was believed that if you survive your wish would come true. I don't know about you but I think I would rather make a wish on a wish bone.
Along with "the stage" one of the other main draws of the temple is the Otowa Waterfall where you'll find 3 streams of mountain water which is also believed to have wish granting powers if you drink the water.
My favorite area was the Jishu Shrine which houses 2 "love stones" placed 18 meters apart. If you are able to walk from one stone to the other with your eyes closed you will find true love. I thought about giving it a try but with so many visitors jam packed into the area I would more likely find myself bumping into someone of the opposite sex. Hey, maybe that's the way this was intended to work?
During the Summer Obon season, you'll find many young Japanese girls braving the intense heat and showing their respect to Buddha by wearing their colorful kimonos. I don't know how they could handle the humidity being fully covered in thick fabric. I was suffering in just my tank top and shorts.
And like with any other visitor attraction, there are roads leading up to the temple filled with stores selling local foods and souveniers like fans, kimonos, toys and household items.
A definite must stop is the one store offering free samples of cold green tea (in real tea cups) and rows of mochi in every flavor imaginable.
This was my very first visit to the Kiyomizu Temple and it was definitely a wonderful experience.
294 Kiyomizu 1-chome, Higashiyama
Ward, Kyoto, Kyoto Prefecture
605-0862, Japan
#LoveMyJob #LifeOfAFlightAttendant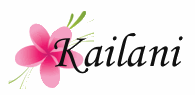 One of the great things about living in Hawai'i is that you'll never find a shortage of outdoor things to do. It's been super hot and humid lately and what's the best way to cool off? Head to the beach, of course! This time we're at Makapu'u Beach Park.
The great thing about this area is that even if the kids prefer not to swim there are many tide pools to explore. Just make sure the kids have waterproof footwear since the rocks have pretty sharp edges.
The currents here can be pretty strong so it's probably best for older children who are comfortable with their swimming skills. Makapu'u Beach is known for boogie boarding and you'll usually find kids (and adults) riding the 1-3 foot shorebreak waves.
Makapu'u Beach is a great place to spend the day picnicking, swimming, or just hanging out.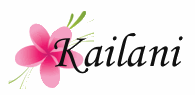 For those few loyal followers who are still subscribed to my feed . . . SURPRISE! To be honest, I'm surprised that I even remember how to log on to my Dashboard . . . let alone compose an actual post.
Quick update: It's been almost 3 years since the end of my marriage and the girls and I are doing fine. Kacie is now 13 and getting straight A's in middle school. Kiana is 10 and starting the 4th grade taking Gifted & Talented classes. And Kaila will be entering Kindergarten in August (FINALLY . . . no more preschool tuition). They have all adjusted to their new lives as well as can be expected.
I'm still working for the airlines and going on some amazing adventures. I love my job and after all these years I still feel blessed to be getting paid for something that I love to do.
As for this blog . . . over the years I've be going back and forth on whether or not to continue with it. Obviously, NOT has won out time and time again. And as much as I love the friends and connections I've made since the beginning of An Island Life, trying to rebuild my life has taken a front seat. However, lately I've found myself missing the blogosphere and reading what all my blogging friends have been up to. So I've decided to slowly make my way back but maybe take a different route. My kids are growing up and the things I used to write about may no longer apply to my life.
Anyway, I look forward to reconnecting with you and your families . . . seeing what everyone has been up to, how much your children have grown, and how you've all taken your blogs to higher levels. It's comforting to know that in this world of changes, one thing remains constant . . . The Blogosphere.