This giveaway is now closed.
Many of our favorite bedtime books have come and gone but in our opinion one of the most classic children's books has got to be The Very Hungry Caterpillar. I've read it to all of my girls when they were young and we still read it together till today.
When Kacie was an infant almost 12 years ago, we received this board book as a gift. Back then as a brand new mom I wasn't very familiar with Eric Carle. However, after the first reading we were hooked. I loved the non-traditional illustrations and the way the pages were stacked so that you could see all the different foods that were being eaten . . . all in one glance. My girls loved being able to recognize the different food items and always laughed when the caterpillar got through some of their favorite items like the lollipop and slice of pie. But most of all, The Very Hungry Caterpillar has become sort of like a staple in our library and is always chosen over some of the newer books that we've acquired over the years.
About the anniversary
2014 marks the 45th anniversary of Eric Carle's pre-school classic, The Very Hungry Caterpillar. The anniversary will be officially celebrated on the annual "Very Hungry Caterpillar Day" which takes place every year on the first day of spring (March 20th).

Since its publication in 1969, 36 million copies of the book have sold worldwide and it has been published in 55 languages. That year the book was also named one of the best children's books of the year by The New York Times, and it has since become a beloved, must-own classic. Today, every 30 seconds, somewhere in the world, a copy of The Very Hungry Caterpillar is sold.

Eric Carle (www.eric-carle.com) is acclaimed and beloved as the creator of brilliantly illustrated and innovatively designed picture books for very young children. He has illustrated more than seventy books, many best sellers, and more than 100 million copies of his books have sold around the world. In 2002, Eric and his wife Barbara opened The Eric

Carle Museum of Picture Book Art (www.carlemuseum.org) in Amherst, MA, a 40,000 square foot space dedicated to inspiring a love of art among children by introducing them to picture book art by renowned artists from around the world.

Courtesy of Penguin Kids
Connect with Penguin Kids, Eric Carle and The Very Hungry Caterpillar:
WIN IT!
To celebrate this milestone, we are giving away a cool prize pack which includes a limited edition anniversary tote and a copy of The Very Hungry Caterpillar board book!
To enter:
Just  mention in comments before midnight,  March 9th what you love about The Very Hungry Caterpillar. That's it!
A random winner will be selected and notified via email shortly thereafter.
The winner will then have 48 hours to claim their prize.
To earn extra entries, you may do one or all of the following. Each one counts as an extra ticket but you must leave a separate comment for each one.
Subscribe to An Island Life's feed.
Follow An Island Life on Twitter.
Follow Penguin Kids on Twitter.
Tweet this giveaway (once daily). Enter to win The Very Hungry Caterpillar prize pack! @kailani @penguinkids #giveaway #veryhungrycaterpillar  http://islandlife808.com/?p=37970
Already a fan of the Eric Carle Facebook page.
Already a fan of An Island Life on Facebook.
Follow me on Pinterest.
Place our button in your sidebar.
Mention this giveaway on your blog with a link back here.
Open to US residents only.
This post was written for Penguin Books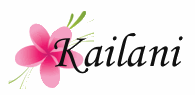 One of my favorite reasons for being part of the awesome Pampers Baby Board is the opportunity it gives me to help families in my local community. In 2011, I had the honor of presenting a young couple with some much needed baby gifts after their Mililani home burned down in the middle of the night. This year, Pampers wanted to recognize families who deserved a little break from every day life by presenting them with $500 worth of products and/or services.
Here is the story of my recipients . . . Kalei & Jamar:
On May 20, 2013 I gave birth to my beautiful twin girls.  It was not an easy delivery or pregnancy. I was diagnosed with pre-eclampsia, which causes you to have high blood pressure and significant amounts of protein in the urine. It is not healthy for you or your baby/babies.

At 28 weeks, I was admitted into the hospital and delivered my twins girls one week later by cesarean surgery. Since full-term for twins is usually between 34 and 38 weeks, my premature newborns had to stay in the Neonatal Intensive Care Unit (NICU). Khaylee (twin A) weighed in at 2lbs. 11.7 ounces and Khloe (twin B) weighed in at 1lb. 10.3 ounces.

This was very life changing for my husband and I. This was my first pregnancy and I was not expecting to go through everything that I had experienced. It was really hard to see our premature babies hooked up to the various gear  and I cried almost every day. As a mother it was hard for me to see my babies so tiny and helpless. Every day since they were born, my husband and I would go and visit our babies once and maybe even twice a day. We wanted them to grow well and get better so that they could come home and be with us. They were both on breathing machines and feeding tubes, and since they were so small we weren't able to hold them until they reached and certain weight.

When we did hold our babies for the first time it was such an amazing feeling! After 2 months our daughter Khaylee (twin A) was able to come home. Since Khloe (twin B) was born smaller than Khaylee (twin A) she had to stay an extra month and had to come home with oxygen because her lungs were still immature. It still amazes us how strong they were even though so tiny and helpless.

Our babies are now 6 months old and till this day they never fail to amaze us. We have God to thank every day for blessing us with our beautiful healthy twin girls. Without God we wouldn't have been able to go through everything we went through.
Connect with Pampers: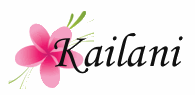 According to AAA, approximately 94.5 million people will be hitting the road for the holidays beginning tomorrow. And if you have kids you know that keeping them occupied on long car or plane trips can be challenging. Thankfully, Netflix has a solution to help your whole family stay entertained throughout the long journey. Just download their free app on your smartphone or tablet and you're all set! There are oodles of movies, cartoons and television shows that can be streamed directly to your device. No more lugging around portable DVD players or laptops. Netflix makes it so much easier and convenient when traveling.
Here are some viewing suggestions to help everyone get into the holiday spirit:
For the kids:
For the whole family:
Netflix has always been a must-have app on any device we own. With everything else I have to remember, downloading my kids' movies has never been on the top of my to-do list which sometimes proves to be disasterous at times. With the Netflix app, I'm always prepared for long lines, traffic conditions, and meltdowns.
One of our family favorite choices during the holidays has always been The Polar Express.
My kids love the realistic animation and I enjoy the story of how a little boy learns to believe in the magic of Christmas again. With all the hustle and bustle of planning, preparing and shopping for the holiday season sometimes we forget to stop and just enjoy this wonderful time . . . especially through the eyes of a child.
And if you're looking for the perfect addition to any Netflix movie night, check out this Chocolate Candy Cane Smoothie!
Chocolate Candy Cane Smoothies
Makes approx 2 (8oz) servings

Ingredients
8 large medjool dates, pits and stems removed
1 1/2 cups milk (dairy or substitute your favorite non-dairy milk like almond or coconut)
2/3 cup plain Greek yogurt
5 tablespoons unsweetened cocoa powder
4 teaspoons honey (+ more if desired)
1/4 – 1/2 teaspoon pure peppermint extract

Directions
Combine pitted dates and 1 cup warm water in a bowl, and let sit 5 minutes.

While dates soak, combine milk, yogurt, cocoa powder, honey, and 1/4 teaspoon peppermint extract in a blender, and puree until completely smooth. Add the soaked dates (without the soaking water), and puree again until completely smooth (about 3 minutes, depending on your blender). Taste and add additional honey or peppermint (one tiny drop at a time), if desired. The peppermint extract can vary in strength, so best to add a tiny bit and increase as desired.

Divide into sippy cups or mugs. Can be prepared up to 8 hours in advance and refrigerated (just give it a good shake before serving).

Playing Around: If desired, garnish with a small sprinkle of crushed candy canes.
NOTE: While this recipe calls for regular milk, you can also easily substitute a non-dairy option like almond milk or coconut milk if that's what your children drink. You can also use a non-dairy yogurt, too.
So don't forget to take Netflix with you when you leave the house. You'll be glad you did!
This post was written for Netflix as part of the Netflix Stream Team.>