One of the great things about living in Hawai'i is that you'll never find a shortage of outdoor things to do. It's been super hot and humid lately and what's the best way to cool off? Head to the beach, of course! This time we're at Makapu'u Beach Park.
The great thing about this area is that even if the kids prefer not to swim there are many tide pools to explore. Just make sure the kids have waterproof footwear since the rocks have pretty sharp edges.
The currents here can be pretty strong so it's probably best for older children who are comfortable with their swimming skills. Makapu'u Beach is known for boogie boarding and you'll usually find kids (and adults) riding the 1-3 foot shorebreak waves.
Makapu'u Beach is a great place to spend the day picnicking, swimming, or just hanging out.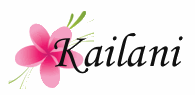 For those few loyal followers who are still subscribed to my feed . . . SURPRISE! To be honest, I'm surprised that I even remember how to log on to my Dashboard . . . let alone compose an actual post.
Quick update: It's been almost 3 years since the end of my marriage and the girls and I are doing fine. Kacie is now 13 and getting straight A's in middle school. Kiana is 10 and starting the 4th grade taking Gifted & Talented classes. And Kaila will be entering Kindergarten in August (FINALLY . . . no more preschool tuition). They have all adjusted to their new lives as well as can be expected.
I'm still working for the airlines and going on some amazing adventures. I love my job and after all these years I still feel blessed to be getting paid for something that I love to do.
As for this blog . . . over the years I've be going back and forth on whether or not to continue with it. Obviously, NOT has won out time and time again. And as much as I love the friends and connections I've made since the beginning of An Island Life, trying to rebuild my life has taken a front seat. However, lately I've found myself missing the blogosphere and reading what all my blogging friends have been up to. So I've decided to slowly make my way back but maybe take a different route. My kids are growing up and the things I used to write about may no longer apply to my life.
Anyway, I look forward to reconnecting with you and your families . . . seeing what everyone has been up to, how much your children have grown, and how you've all taken your blogs to higher levels. It's comforting to know that in this world of changes, one thing remains constant . . . The Blogosphere.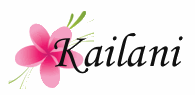 One of my favorite reasons for being part of the awesome Pampers Baby Board is the opportunity it gives me to help families in my local community. In 2011, I had the honor of presenting a young couple with some much needed baby gifts after their Mililani home burned down in the middle of the night. This year, Pampers wanted to recognize families who deserved a little break from every day life by presenting them with $500 worth of products and/or services.
Here is the story of my recipients . . . Kalei & Jamar:
On May 20, 2013 I gave birth to my beautiful twin girls.  It was not an easy delivery or pregnancy. I was diagnosed with pre-eclampsia, which causes you to have high blood pressure and significant amounts of protein in the urine. It is not healthy for you or your baby/babies.

At 28 weeks, I was admitted into the hospital and delivered my twins girls one week later by cesarean surgery. Since full-term for twins is usually between 34 and 38 weeks, my premature newborns had to stay in the Neonatal Intensive Care Unit (NICU). Khaylee (twin A) weighed in at 2lbs. 11.7 ounces and Khloe (twin B) weighed in at 1lb. 10.3 ounces.

This was very life changing for my husband and I. This was my first pregnancy and I was not expecting to go through everything that I had experienced. It was really hard to see our premature babies hooked up to the various gear  and I cried almost every day. As a mother it was hard for me to see my babies so tiny and helpless. Every day since they were born, my husband and I would go and visit our babies once and maybe even twice a day. We wanted them to grow well and get better so that they could come home and be with us. They were both on breathing machines and feeding tubes, and since they were so small we weren't able to hold them until they reached and certain weight.

When we did hold our babies for the first time it was such an amazing feeling! After 2 months our daughter Khaylee (twin A) was able to come home. Since Khloe (twin B) was born smaller than Khaylee (twin A) she had to stay an extra month and had to come home with oxygen because her lungs were still immature. It still amazes us how strong they were even though so tiny and helpless.

Our babies are now 6 months old and till this day they never fail to amaze us. We have God to thank every day for blessing us with our beautiful healthy twin girls. Without God we wouldn't have been able to go through everything we went through.
Connect with Pampers: