Have you ever looked into the eye of a zebra shark? Seen an octopus opening a jar? Or met the real-life versions of Dori and Nemo? Located next to a living coral reef, the award winning Waikiki Aquarium brings guests face-to-fin with colorful tropical fish, reef sharks, living corals, endangered Hawaiian monk seals, sea jellies, squid, octopus and more!
We took the girls to The Waikiki Aquarium to check out their sea life exhibits and to see Ho'ailona, the newest resident Hawaiian monk seal who was found on the Island of Kaua'i more than 3-years ago after he was abandoned by his mother.
The Waikiki Aquarium is a small area which includes indoor and outdoor exhibits including a Coral Farm and Giant Clams:
The Edge of the Reef where you can get up close and personal with some of the local animals that can be found in tide pools:
Beautiful indoor fish tanks:
Educational boards:
And my favorite exhibit . . . the jellyfish. I could just sit and watch these graceful creatures all day long.
There's also a big grassy area where the kids can run around and play. This was great for us since Kaila decided to be very uncooperative during this outing. She didn't want to sit in her stroller. She didn't want to walk and hold hands. All she wanted to do was scream at the poor fishies. *sigh*
We were able to get through the entire aquarium in little over an hour which is the perfect time span if you have younger kids with you. There's also a cute little gift shop and drink vending machines throughout the property. However, there are no food concessions so make sure you pack a snack for your kids. In fact, I wished I had packed a picnic lunch since the aquarium is right across Kapiolani Park.
It was a great way to spend a little time outdoors and gain some valuable information about the ocean life that surrounds the Hawaiian Islands.
The Waikiki Aquarium
9:00am – 4:30pm, daily
Admission Prices
General Admission: $9 (Kama'aina/Military/Students/Seniors: $6)
Youth ages 13-17: $4
Junior ages 5-12: $2
Children under 4: FREE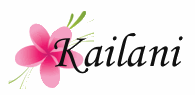 When I think of Ovaltine, I think of childhood days when life was so much simpler. There were no major decisions to be made except who to play with, what to watch on television, and what I was having for an after school snack. When I think of Ovaltine, I think of my Mom making us the chocolate drink when we came in from playing outside. When I think of Ovaltine, I hear the phrase, "More Ovaltine, please!"
After all these years, Ovaltine is making a comeback with a brand new recipe! They fortified their goodness with more goodness. They removed artificial flavors and used colors made from natural sources. Plus, they now offer 12 vitamins and minerals in all three flavors, giving you more reasons to love new, improved Ovaltine.
To help celebrate, we hosted an Ovaltine Awesome Wholesome Backyard Party over the weekend. Thanks to Ovaltine and Mom It Forward, we were armed with tons of Ovaltine, outdoor toys, signs, recipes, door prizes, and everything else we needed for our party.
We even baked some cool snacks for our guests using Ovaltine!
Ovaltine Brownies
Chocolate Malt Cupcakes with Malted Buttercream
Once the kids arrived, they immediately wanted to try out the new Ovaltine flavors and had so much drinking through those crazy straws. They loved it so much that they even asked for seconds. The great thing about Ovaltine is that you can just put everything out and let the kids make their own drinks.
Then it was time to play outside. Luckily, Ovaltine is packed with nutritious vitamins and minerals to keep the kids energized all afternoon long.
It was a great day spent with friends, family, fun, and lots of Ovaltine. Thank you to Ovaltine and Mom It Forward for providing us with everything we needed to host our Awesome Wholesome Backyard Party!
We're an Ovaltine family!
This post was written as part of a Mom It Forward Ovaltine Ambassador program. I was compensated to host this party.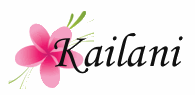 June is National Dairy Month and Safeway is celebrating this event by offering really great deals including online coupons for some of their most popular dairy items.
Now, I don't know about your family but my kids love all kinds of dairy foods so we were pretty excited about this! In fact, we recently went on a picnic at our neighborhood park and took along some of our favorite dairy items like Frigo String Cheese, Gogurt, Danimals, and more.
The day started as we shopped at the Waimalu Safeway in search of our picnic supplies. The dairy section was located along the back wall and was well stocked with everything we needed . . . and then some.
The kids all got to select some items and we piled the grocery cart with our favorites. I think the girls went a little overboard but I didn't mind since I feel lots of dairy is important to their overall health.
PREPARING FOR THE PICNIC
When we got home we started preparing our meals.
Kacie wanted grilled cheese sandwiches and I found a great recipe on Safeway.com called Awesome Grilled Cheese Sandwiches. A great feature of their recipe finder is that you can list ingredients that you want to use and those that you prefer to exclude. It will then find you a recipe that fits your specifications.
Anyway, back to the sandwiches. Now, I make grilled cheese sandwiches all of the time but I never thought to make them in an oven. This recipe had me baking the sandwiches at 420 degrees for 6-8 minutes on each side. The result was a perfectly browned and crispy sandwich. Yum!
Kiana loves hot dogs so I used the recipe finder to search recipes using hot dogs and cheese. We decided on Mad Dogs but made a few changes. Since I forgot to buy bacon we went without it and added an extra ingredient of our own. We wrapped the whole thing up in Pillsbury Cresent Roll dough in lieu of a hot dog bun.
Mad Dogs

Ingredients:
Directions:
Preheat oven to 400 degrees F (200 degrees C).
Using a knife, make a slit along the entire length of the hot dog that's about 3/4 of the way through the hot dog. Break the cheese slice into 2 pieces and stuff each piece into the slit in the dog. Wrap the bacon slice around the hot dog in a spiral fashion, then secure all with a toothpick. Place on a cookie sheet or baking dish.
Bake at 400 degrees F (200 degrees C) for 11 to 15 minutes, or until bacon is crisp.
Cheesy goodness!
And last but not least, no picnic is a picnic without a little chocolate so we made some Nestle Chocolate Chip Cookies using a pre-made dough. We just popped them in the oven for 13 minutes and *ding!* they were done.
We then loaded up the cooler with the rest of our food, including lots of dairy products, threw in some blue ice, and we were off!
THE MAIN EVENT
It was an overcast day so we didn't want to venture too far away and opted to walk to our neighborhood park instead. They have lots of green grass and shady trees for me and an enclosed playground for the girls. Of course, as soon as we got there the girls asked, "When can we eat?" So I spread everything out and let them go at it.
Now, dairy products may not be the first thing on your mind when packing a picnic lunch but as long as you have a good cooler and lots of ice, there's no reason not to bring some of your favorite items along. Plus, feeding your kids dairy products is a good way to get lots of vitamins into their bodies so they can run and play all day long. I know it gave me kids a boost of energy! Even after 3 hours they didn't want to leave the park!
So join Safeway in celebrating Dairy Month by stocking up on some of your family's favorite items. And the next time you're at the park or the beach or at a game, take along some healthy options to make sure everyone is full of energy. After all, being outdoors is what the Summer is all about!
This project has been compensated as part of the June Dairy program for Safeway. #safewaydairy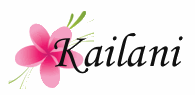 This giveaway is now closed. Congratulations to commentor #240: Terri P!
As you already know, our family recently went on a mission to prepare for our upcoming Pop! Camera! Action! Movie Night.
As you can see, our adventure included shopping for movies and lots of snacks.
The girls had a hard time deciding on which movie they wanted to watch but they all agreed on one thing, that we had to have Pop Secret Popcorn . . . Hawaiian Style.
So what is Hawaiian Style popcorn? Here on the islands we call it Hurricane Popcorn and it consists of, well, popcorn . . . plus butter, arare (japanese rice crackers) and furikaki (japanese seaweed). Hey, don't knock it until you try it! It's a local favorite!
Then we transformed the living room into a viewing area and everyone picked out their favorite spot, snuggled up in blankets, and enjoyed the show.
We finally decided to watch the movie that we all enjoyed when it first came out in the theaters . . .
Our family liked this movie so much that we think it should win Best Picture at this year's Academy Awards. And if we were in charge of the show (and thank goodness we're not) . . . this is how it would go.
So there you have it! Our Pop! Camera! Action! Movie Night courtesy of Pop Secret.
You can get in on the fun by entering the Pop! Camera! Action! Sweepstakes where prizes include a 3D Home Movie Theater, Netflix Subscriptions, or a Swag Bag containing Cobra Digital Personal Camcorder. Not to mention tons of Pop Secret Popcorn! Enter today!
WIN IT!
How would you like to win a box of delicious Pop Secret Popcorn, a box of yummy Raisinets + $50 VISA Card? To enter:
Just stop by Pop Secret and enter their sweepstakes before midnight, Feb 20th. It's really quick and easy!
Then come back and mention in comments that you did. That's it!
A random winner will be selected and notified via email shortly thereafter.
The winner will then have 2 days to claim their prize.
To earn extra entries, you may do one or all of the following. Each one counts as an extra ticket but you must leave a separate comment for each one.
Subscribe to An Island Life's feed.
Follow An Island Life on Twitter.
Tweet this giveaway (once daily). Enter to win some Pop Secret Popcorn + $50 VISA card courtesy of @kailani & Pop Secret! #PopCameraAction
Already "liked" An Island Life on Facebook.
Already a "fan" of An Island Life's Facebook Fan page.
Place our button in your sidebar.
Mention this giveaway on your blog with a link back here and to Pop Secret.
This giveaway is open to US addresses. Good luck!
This post was written for Mom Spark Media & Pop Secret who provided the items used in this event and   the giveaway prize. By entering this giveaway, you are acknowledging that you have read, understood, and agree to our disclosure policy.