If you had a limited amount of time to spend in NYC, what would you do?
First, we made a stop at the Empire State Building. I had pre-purchased express "front of the line" tickets online to avoid having to stand in long lines. We got there around 10am and even though there were a lot of people there I really didn't need the express tickets. While we were at the observatory, we were lucky to have met a friendly employee who graciously explained what we were looking at. I mean, to us it all looked like one building after another.
Next, we headed off to the Staten Island Ferry to check out the Statue of Liberty in person. I've seen so many photos of her but nothing compares to seeing it up close. If you're starting out from the Manhattan side, get on one of the outside platforms on the right side of the boat. You!ll get an amazing view of Lady Liberty.
When you get to the New Jersey port, you'll have to get off the ferry and re-board. This time if you go to the front left of the ferry you'll get an amazing view of the Manhattan skyline as you dock on the other side. Or you can head to the bottom deck and go all the way to the front of the ferry for an unobstructed view. The best part is that ride is free!
Then we were off for a carriage ride in Central Park. It cost $50 for a 20 minute ride and came with a narrative of points of interests along the way.
And at the end of the ride the driver took a photo of the entire family. He also let the girls feed the horse which, I think, Kiana could have done without.
There's also a huge playground in Central Park complete with water sprinklers and large rocks to climb. The kids spent hours in this area and it was a great way for them to blow off some steam.
Of course, no trip to NYC would be complete without stopping by Times Square and riding the ferris wheel at Toys R Us. It cost $5 per person and lasted for about 20 minutes. Keep in mind that if you only have 2 people in your party they will find another 2-person party to join you in your car. You also can't request a particular car – and believe me your kids will have a preference! However, we were lucky to get in Kiana's first choice – My Little Pony.
Finally, it was a night on Broadway to watch Mary Poppins. Now, I've seen my share of plays before but this one has got to be one of the best ones yet. All those classic songs, amazing performances, and special effects kept the kids entralled during the 2 hour 40 minute show. If you have the opportunity, sit on the mezzanine level stage left for an awesome view of the final act. All I can say is "Wow".
Whew! That's a lot to do in such a short time but the family loved very single minute of it and they didn't want to leave the city. I'm sure we'll be back soon!
What's your favorite thing about NYC?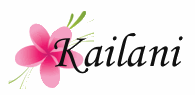 This past weekend, Pampers hosted the "Play Pen to Bull Pen" Father's Day Event in NYC and we were there! Thanks to Pampers, my family had the opportunity of a lifetime to attend a press conference with special guest, Eli Manning, who would be throwing out the first pitch at the Father's Day Mets vs. Reds game at Citi Field.
During the conference, Manning talked about how different it will be for him to raise a daughter since he comes from a family of 3 boys, changing diapers, and how he will support his daughter Ava in whatever she endeavors to do. Then came the best part . . . we were able to meet Eli Manning face-to-face and even had a family photo taken with him! Can you say O.M.G.?
We even got an autographed NY Giants hat!
Then we were off to watch the game.
Of course, we all cheered when Manning came onto the field with Ava to throw out the first pitch. I have to give him credit because he had to carry her while throwing the ball and it actually went right over the plate. Play ball!
During the game there were so many wonderful Father's Day moments. However, what really stood out for me was when they showed special surprise messages from soldiers overseas to the delight of their fathers sitting in the stands. It was such a touching moment for everyone as these proud dads stood to rounds of applause. Of course, there were also Father's Day wishes from Pampers and Eli Manning himself.
I was a little worried about Kiana not being able to sit still during the game but I think she's found a new passion. I'm not sure if it was the actual game that she enjoyed, all the fun games and music, or the fact that she could scream as loud as she wanted and nobody cared. All I know is that she was really bummed when it was over.
Being a part of the Pampers Baby Board has brought so many wonderful experiences my way and I am eternally grateful for their generosity and kindness. I mean, they sent us from Hawaii to NYC! I have no idea how I'm going to top this next Father's Day! Thank you Pampers for this amazing event!
You can join in on the fun, too, by stopping by the Pampers Facebook page and visiting the "Most Valuable Dad" tab for a chance to win exciting prizes for the dads and little sluggers in your life. For more information, visit Pampers or the Pampers Facebook Page.
This post was written for Pampers who provided the complimentary trip and gift bag. I was not required to write this post in exchange for the trip. All opinions are my own.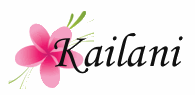 It's become a Disneyland tradition where we spend our very first morning at a Character Breakfast. To me, it's a great way to get the kids excited about our vacation and meet some of our favorite characters up close and personal without having to stand in long lines. Our favorite one so far is the one at Plaza Inn – Minnie & Friends "Breakfast in the Park".
This time we were honored to have Cathi and her family join us for some great food and tons of laughs. The meal is buffet style with lots of fresh fruit, cereals, Mickey shaped waffles, and hot entrees. Kacie's favorite food is bacon so she was in Heaven when she found out she could eat as much as she wanted!
What I really like about the Disney Character Breakfasts is that you don't need to seek out the characters. They make their rounds and come right up to your table to interact with your family. And even though there are lots of other people for them to visit, you don't get the feeling that you're being rushed. We had 6 kids in our party so it took some time for all of them to get their autographs and photos taken. Plus, with lots of autographs out of the way we could concentrate more on getting on our favorite rides throughout the day!
Here are some of my favorite Minnie & Friends Breakfast memories:
Thank you to Disney for the complimentary park tickets.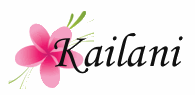 This past weekend the girls and I decided to take a drive to Central Oahu to a little town called Wahiawa. If you travel north of this town you'll come across the famous Dole Plantation which "originally operated as a fruit stand in 1950. Dole Plantation opened to the public as Hawaii's "Pineapple Experience" in 1989 and today they welcome more than one million visitors a year."
It started out as a beautiful sunny day and the girls were thrilled to be out of the house. When we got to the plantation we decided to first take a stroll through the Plantation Garden which is divided into 8 different areas – North Shore, Hibiscus, Lei, Native Species, Bromeliads, Irrigation, Ti Leaf, & Life on the Plantation. Here we saw some beautiful flowers and landscaping.
Dole Plantation is also home to the World's Largest Maze according to the Guinness Book of World Records.
It usually takes 45 – 60 minutes to complete the entire thing and Kacie was determined to give it a try. However, going through the graveled maze with a stroller was not really my idea of fun so I gave Kacie 30 minutes to go through as much as she could. Luckily, they give you a little map (and I mean little) in case you get lost.

photo courtesy of Dole Plantation
Then we were off to ride the Pineapple Express. This 20-minute 2 mile ride takes you along actual pineapple fields as well as other fields like mango, papaya, sugar cane, and lychee. You'll also see the actual equipment that was used during harvest season. There is a recorded narrative tour that explained the history of farming in Hawaii as well as some great tunes from Manoa DNA.
And what would a visit to Dole Plantation be without some Dole Whip with fresh pineapples?
You can also browse through the gift shop where you'll find Hawaiian souvenirs, local food items, gift ideas, and more.
Kiana decided to get a bracelet with her name engraved on it.
Kacie wanted her name painted into a sign.
Kaila got a smiley-faced stuffed Pineapple.
It was a long day filled with rich Hawaiian history, good food (the teri-burgers were awesome!), beautiful scenery, and lots of fun for the girls. It's a great place for the whole family!