Guest Post
I just returned from a spontaneous weekend trip to Disneyland with my husband and two daughters, ages 11 months and 3 1/2 years. Most of my friends thought we were crazy and, in hindsight, we may have been!
My oldest daughter had a great time touring Disneyland and she'll always remember meeting Mickey and Minnie Mouse. However, I learned a lot from this trip and the next time we make a visit to the "happiest place on earth," I'll spend more time planning. So to help other mothers plan a more perfect Disneyland getaway, I put together several tips based on the lessons I learned during this experience.
1. Character Dining
Make the most of your time at the park and skip the "Meet and Greet" lines for Disney characters. Waiting in the "Meet and Greet" lines doesn't always guarantee you'll meet your character of choice. Opt instead for Character Dining, where your child is guaranteed to get an up-close encounter with their favorite Character. You'll find these opportunities at:
Disneyland Park – Plaza Inn Disney California Adventure – Ariel's Disney Princess Celebration
Disneyland Hotel – Goofy's Kitchen
Grand Californian – Storytellers Breakfast
Paradise Pier Hotel – PCH Grill Breakfast
2. Best Time To Go
Crowds are overwhelming during school holidays and three-day weekends. The summer months are extremely busy as well, but the park is open longer and most of the rides and attractions are operating. Try Sundays, when the park is usually less busy.
January and February weekdays are the least busy times, but the park is open fewer hours.
3. Cheap Tickets
Discounts on Disneyland tickets are hard to find. If you purchase your tickets online in advance, you can save a couple dollars through travel sites like Priceline, Expedia, Orbitz and Disneyland.com.
4. Discount Disney Gift Cards
Before your trip to Disneyland, buy discount Disney gift cards on GiftCardGranny.com and save up to 10 percent at Disneyland's ticket counters, stores, restaurants and food stands.
If you're willing to take a risk, however, you might try buying tickets on eBay. Alternately, you can try hitting up a cast member for the complimentary passes they receive (make sure you tip) or ask patrons leaving the park if you can have their tickets. Look for the most expensive tickets that haven't been signed.
5. Time to Ride
People tend to head to the right side first when entering the park, so go to the left side of the park in the morning. The rides with height restrictions had smaller lines first thing in the morning during our visit. Another good time to ride is during parades and firework shows, but be aware that some will close. You also might check with your hotel to see if they offer extended Disney hours.
6. Strollers
Tie a brightly colored ribbon to the stroller so you can locate it more easily. You'll also want to write your name on a piece of tape and hide somewhere on the stroller for identification in case of theft.
Dont lock strollers to anything or leave them in one spot for an extended period, as cast members will remove them.
7. Baby Care Centers
The Baby Care Centers at Disneyland are located at the end of Main Street. At Disney California Adventure, you'll find it next to the Mission Tortilla Factory in the Pacific Wharf. The centers include rocking chairs, nursing rooms, filtered water for formula, changing tables, etc. There's also a kiosk that sells diaper-changing kits and such basic baby-care items as food and formula.
8. Save on Food
Even though there are plenty of food kiosks at Disney, you'll find most food is overpriced. Instead, pack food in a cooler and store it in a locker. If you're traveling from out of town, there's a Target less than a mile away from Disneyland where you can stock up on supplies. Be sure your hotel has a mini fridge, if you plan on storing cold food items during your stay.
If you're traveling with older children, buy a discounted gift card for them to use in place of cash when they're touring the park on their own.
9. Save on Pictures
Park photographers will give you a Photo Pass so you can view your pictures online and pay between $10 and $30 for prints. Instead, use the Photo Pass to view your photos, then download a screenshot.
To read the full story "How To Avoid Going Goofy At Disneyland" please visit http://www.freeshipping.org/blog/how-to-avoid-going-goofy-at-disneyland/.
Maisie Knowles is the founder of BestBabyStuff.com, a website reviewing only the best baby products, and co-founder of FreeShipping.org. She earned a B.A. in Communications from the University of Colorado in 2003 and currently spends most of her time at home with her two young girls while continuing to be involved in business operations for Kinoli Inc. in Fort Collins, Colorado.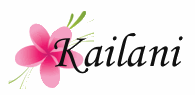 Spring is a time for cleansing, both physically and emotionally. One way of reducing daily stress is through the use of feng shui, a set of rules in Chinese philosophy that govern spatial arrangement and orientation in relation to patterns of yin and yang and the flow of energy (qi). Most people spend lots of time in their cars, but road rage, phone calls and traffic can turn a simple drive into a stressful experience. Chicago Healers Practitioner Andie Pearson, DMD, CCST offers some tips to feng shui ones' car in order to reduce stress.
CLEAR IT OUT – Before leaving on a long drive, completely clean out the vehicle. Dispose of all trash, magazines, receipts, etc. Vacuum the carpets and clean the windows to allow a clear view of your life's path. Take out all the winter supplies (snow scrapers, windshield wiper fluid, a blanket) and ready yourself for summer fun (a beach bag, tennis raquet, a folding chair).
GO WITH THE FLOW – If you're prone to road rage, hang a round, faceted crystal from a blue ribbon on your rearview mirror. This will add water energy to your car, making it easier to cope with frustrations like traffic, poorly marked roads and reckless drivers. If you aren't able to find a crystal, use a small bottle of water instead.
PLANNING IS EVERYTHING – Once the car has been cleared and cleaned, plan your trip from start to finish so that you have all that you will need on the road and during your trip. This will include maps, addresses needed for a navigation device, along with all of the phone numbers.
YOU ARE WHAT YOU EAT – Plan food and snacks and have them organized in the car where they are easily reached. If possible, assign a person to be in charge of snack retrieval on the road.
EASY LISTENING – Sing or play music when you enter the car to get rid of any negative energy. This will allow you to drive the rest of the day in a clean, refreshed space.
About ChicagoHealers.com-Chicago Healers (www.ChicagoHealers.com) is the nation's pioneer prescreened integrative health care network, offering a comprehensive understanding of each practitioner's services, approach, and philosophy.  Our holistic health experts teach and advocate natural and empowered health and life choices through their practices, the media, educational events, and our website.  With close to 200 practitioners and over 300 treatment services, Chicago Healers has provided nearly 400 free educational events for Chicagoans and has been featured in 300+ TV news programs and print publications.  For more information, visit www.ChicagoHealers.com.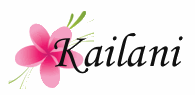 Pack light: Bring only the essentials. The more you bring, the more you have to keep up with and the heavier the bags. Kids can require a lot of stuff: car seats, strollers, cribs, high chairs. Check out http://www.babysaway.com/ where you can rent gear instead of packing it all. Some car rental companies also rent child safety seats and some hotels offer childproof rooms or cribs upon request. Call ahead and find out which items you can cut from your packing list.
Expect the unexpected: Not to contradict tip #1, but make sure you have plenty of what you need in your carry-on: diapers, wipes (which are great for a multitude of things), medications, change of clothes, snacks, and a secret coloring book.
Bring toys and games – quiet ones: Be sure to bring something to keep everyone entertained, but leave the singing Barneys and beeping video games at home. You and everyone else will be glad you did. Backpacks for each child: Toddler or teen – give each child his own backpack to carry with their chosen toys/books/etc. The catch is if they pack it, they carry it. Trust me, one heavy backpack experience and they'll learn just how much to take to Grandma's.  ** Parents Note: check the backpacks to make sure there are not any toys with water elements (ex. a toy train car) or Play-Doh (TSA considers this a potential explosive device.) as they will be confiscated.
Car seats: Do NOT count as checked luggage on any airline. You will NOT be charged. Get yourself a durable car seat cover and check it for your trip. Nicole's secret tip: when your suitcase is over 50 lbs, avoid the overweight fees and stick some of those extra clothes in the car seat bag.
Airplane seats: If your child is under the age of two, then he/she technically does NOT need a paid seat on the plane. Be prepared to prove your child's age. I.E. – birth certificate. I recommend that you purchase a seat for your infant once the child is mobile (even if he's only one year) especially for flights over 2 hours in length. The airplane seat allows them their own space to wiggle and dramatically reduces on-board melt-downs.
TSA Security Screening can really delay you if you aren't prepared. Know this: medications, baby formula and food, breast milk, and juice are allowed in reasonable quantities exceeding three ounces and are not required to be in the zip-top bag. Babies do have to take off their shoes, too. So go for velcro on travel day. Plan ahead! Practice getting that stroller broken down quickly!
Eat breakfast where kids eat free and split meals. This can mean an enormous saving for a family of four or larger. Children are many times too excited or tired to eat much at a time. Restaurants that are kid friendly are more than happy to accommodate special requests for extra plates. Many do free meals for kids (with the purchase of an adult meal) on different days of the week.
Bring your own stroller. If you're going to visit theme parks then this can save you $7 to $30 (for a double) a day in rental fees.
Bring along individual refillable water bottles. These can be refilled at the hotel and at restaurants around your destination. A family of four could easily spend $20 or more a day just buying water.
The most important tip of all is to be flexible. Lines will be long, traffic will be heavy, flights will be delayed and children (and adults) will get grumpy. But with just a little planning and an open mind, you'll survive and enjoy another family vacation.
What have you found to work for you when traveling with kids?
Information courtesy of Travel Expert and Mom, Nicole Hockin, author of the Travel Smart Blog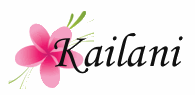 Even though the economy is still lagging, travel demand has started to pick up, pushing airfare and hotel rates upward, so travelers on a budget this summer need to plan carefully.
Scott Crawford, founder and CEO of DebtGoal (www.debtgoal.com), a do-it-yourself debt payoff solution that helps users organize, optimize and pay off their debts, has put together a list of tips for would-be vacationers who want a memorable summer vacation without going into debt. Scott is a self-described econ geek who worked at HSBC and the Congressional Budget Office before starting his own business to help people get out of debt faster.
Below you'll find Scott's tips on the best ways to stretch your vacation dollar this summer.
Be spontaneous: One of my best vacations was a spur of the moment trip to Kentucky. After deciding not to attend a wedding, we were all packed up with time off work, and decided to make the drive. We saw a horse race at Churchill Downs, the biggest underground caves in the US, great golfing, and many things we never thought we'd see.
Drive, don't fly: Getting there can be half the fun. My family took a couple of weeks to travel from Salt Lake City to Vancouver. It was a long drive, but we saw things along the way we never would have otherwise—like the salmon locks in The Dalles, Oregon.
Go camping: Hotel costs are a major cost of vacations, so cut them out. Regardless of where you go, you can usually find a campground—even near Disneyland.
Go during off-season: Consider a less-popular summer destination—like a town known for its skiing—for better prices on food, lodging and travel.
Pack light: You'll save on luggage fees if you fly, and lower your gas mileage if you drive.
Bring your own snacks: Pack your own lunch and snacks to cut down on the number of times you'll have to eat out.
Staycation: One of my best summer vacations was one where we simply spent a week as a family visiting all the local attractions that we tend to never make time to see. Skipping the hotel costs and packing your own lunches can save substantial cash while still giving you quality time with your family.
Book early: With prices going up, booking early can let you lock in the lowest prices possible. Check out the lodging deals on websites like expedia hotels.
Buy a package: Booking your vacation as a package deal on travel sites like Expedia or Travelocity can save hundreds of dollars per traveler. Just be sure to buy only what you need.
Information courtesy of DebtGoal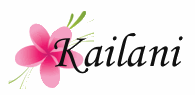 Next Page »