Bullying is an epidemic that impacts children of all ages. It reaches its peak in middle school, where 44 percent of schools report at least one incidence of bullying each week. In reality, the real number of incidents is likely much higher: children (and adults) often fail to report ongoing bullying because of fear appearing "uncool," or becoming a target themselves.
October is National Bullying Prevention Month, an ideal time for educators and parents to empower children with the resources and confidence they need to prevent to bullying.
"It can be incredibly hard stand up to bullying, especially if no one else is challenging the behavior," say authors Cindy Miller, a school social worker, and Cynthia Lowen, producer and writer of the documentary film, Bully. "In these situations, it can require an extra measure of independent thinking by your child to recognize that what she's witnessing is wrong, and confidence in her own values to step in and do something about it."
In their book The Essential Guide to Bullying: Prevention and Intervention, Miller and Lowen offer 10 tips for helping turn bystanders – those who are aware of a bullying situation but do nothing to prevent it – safely become upstanders – those students or adults who call attention to bullying and work to protect children who are targeted. The tips include:
(Note: Although written in the feminine, all of these indicators apply equally to boys and girls.)
Be a friend to someone who is being bullied: Walk with the target in the hall, sit with her at lunch, welcome her into your group, "friend" her on Facebook.
Help the target talk to an adult: Walk with her to a counselor's officer or a teacher, or make a witness report if you were there when the bullying occurred.
Don't participate: Avoid spreading rumors, contributing to online bullying, laughing at mean remarks, or actively adding to the bullying in any way.
Tell the bully to stop: Assertively tell the bully that you don't like what she's doing, that it's bullying, and that it needs to stop. And always speak to an adult when you witness bullying.
Tell bystanders to stop: If you see others participating in bullying or laughing along, tell them they're making the problem worse and are also bullying. Stop untrue rumors.
Reach out to newcomers: If you notice a new person at your school, reach out to her; introduce her to your friends and make her feel welcome.
Don't be afraid to think independently or be the only one voicing what others are probably thinking: The people most celebrated in our culture are those who took the risk to speak out and stand up to injustice.
Start an upstander club at your school: Let others know you're an upstander and someone others can go to if they're being bullied.
Talk to parents, teachers, principals, and staff about bullying at school: Tell them where it's happening, and where kids need greater protection.
Sign an anti-bullying pledge (sample pledges available in The Essential Guide to Bullying): Write down your own commitment to preventing bullying, and ask your friends to sign their agreement.
More tips and guidance on identifying and preventing bullying are available in The Essential Guide to Bullying.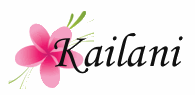 Strategies and webisodes for children schools and parents at www.stopbullying.gov
Building on the momentum the Obama administration started more than a year ago to stop bullying in schools and communities, Health and Human Services (HHS) Secretary Kathleen Sebelius and Education Secretary Arne Duncan today unveiled a revitalized Stop Bullying website– www.stopbullying.gov – to encourage children, parents, educators, and communities to take action to stop and prevent bullying.
The website provides a map with detailed information on state laws and policies, interactive webisodes and videos for young people, practical strategies for schools and communities to ensure safe environments, and suggestions on how parents can talk about this sensitive subject with their children. The site also explores the dangers of cyberbullying and steps youngsters and parents can take to fight it.
Research shows that bullying is physical and emotional abuse. Students who are bullied are more likely to struggle in school and skip class. They are more likely to abuse drugs and alcohol, be depressed, and are at higher risk of suicide.  There is a Get Help page, which is directly linked to the National Suicide Prevention Lifeline, which means young people can get immediate help for themselves or others if needed.
"Bullying is not just an education or health problem, it is a community problem," said Secretary Sebelius. "We are committed to working together at the federal level to help communities, schools and families address it as a single problem."
The enhanced site responds to feedback from the March 2011 White House Conference on Bullying Prevention and the September 2011 Federal Partners in Bullying Prevention Summit that awareness alone will not prevent bullying. The site now gives concrete steps that students, parents, educators and community members can take to prevent and stop bullying.
"We've come a long way in the past year in educating the public about the health and educational impacts that bullying can have on students. But simply being aware of the problem is not enough," said Secretary Duncan. "Everyone has a role to play, and StopBullying.gov features ways we can all take action against bullying."
Follow StopBullying.Gov on Twitter or Facebook for more information on how to take action to stop bullying.
Information courtesy of Stopbullying.org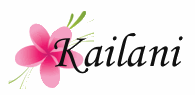 Nancy Silberkleit, the seasoned anti-bullying and literacy advocate, is proud to announce the Strides to Stop Bullying Essay Event, a new anti-bullying initiative for 2012. This inspirational event, open to students across the country, encourages youth to share their true stories and insight to raise awareness and stop the harm that bullying can do. Led by a panel including Former New York Governor David Paterson, Stan Davis of stopbullyingnow.com and Nancy Silberkleit, the contest will raise funds for the International Bullying Prevention Association (www.stopbullyingworld.org).
Selected youth will also have their story serve as the inspiration for a forthcoming educational, not-for-profit comic book written by John A. Wilcox. Selected essays may also be published anonymously in other ways. Nancy Silberkleit, co-CEO of Archie Comics is using her educational training and experience to inspire self-confidence and strength in children of all ages. The Strides To Stop Bullying Essay Event was conceived by Silberkleit as a way to create an inspired community while also furthering her philanthropic reach. She is currently working on a series of educational comic books written by John A. Wilcox focusing on children's issues such as bullying. She aims to share her words of strength and inspiration with today's youth. She advises, "Never let anyone define who you are. You know who you are."
The Strides to Stop Bullying Essay Event, open to all students across the country ages 8-18, will be open for submissions February 1st- May 1st. To enter, children must write a 250-word true essay on the topic of bullying. They may send their own true story about what made things better when theywere bullied, or how they supported someone else who was bullied. These essays will be used as the inspiration for one of Nancy Silberkleit's upcoming educational comics. For the first 200 essays sent in, Nancy Silberkleit will donate $5 per essay to the International Bullying Prevention Association.
"Creating a school environment free of harassment and discrimination has been a long term goal of mine," says Governor Paterson. "I'm proud to further align myself with causes such as this contest that encourage our youth to speak out and unite against bullying."
Children are encouraged to enter throughout the submission period by emailing their 250 word stories and essays to . (*Although the Strides to Stop Bullying team fervently condemns bullying in all forms, it is not certified to provide counseling to victims of bullying. Those in need of help are urged to contact an appropriate organization.)
Information courtesy of Strides to Stop Bullying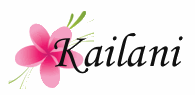 Can you hear me now? According to research, 22 percent of young children own a cell phone (ages 6-9), 60 percent of tweens (ages 10-14), and 84 percent of teens.
Now that it's back-to-school time, many parents make the decision to arm their kids with cell phones. Parents generally say they do so for safety reasons; they want to be able to reach the child anytime. Cost is also a factor. Cell phone industry experts say phones and family plans are both becoming more affordable. Also, as adults swap out their old devices for newer smart phones, it is easier to pass down a used phone.
But for children, it is all about social life. A Pew study found that half of 12- to 17-year-olds sent at least 50 text messages a day and texted their friends more than they talked to them on the phone or even face to face.
Of course, owning a cell phone comes with possible outside threats. Here are 10 tips from www.SafetyWeb.com to help keep your kid safe while using a cell phone:
Get Educated and Prepared. Talk to your kids about the dangers and consequences associated with inappropriate cell phone use. Discuss topics including sexting and texting while driving. Make sure you get caught up on the lingo of popular acronyms and initialisms. Ask your kids to save any abusive or problem messages to show an adult.
Select Appropriate Phone Features. If your child is under 10, they probably don't need a phone with unlimited social networking or email capabilities. Likewise, the actual phone itself doesn't need built-in features like a web browser or video messaging. For a young child, look for basic phones. Review all pre-programmed apps and phone capabilities beforehand.
Use Parental Controls. If your child's cell phone has access to the internet, find out if your service provider offers some sort of parental control feature to which you can subscribe.
Limit Usage. Designate time slots for talking — perhaps after homework and chores are completed, or before dinner. Don't let constant calls interrupt family time. It's easy for a chatty teen to cuddle up to a phone at bedtime, so check periodically.
Consider Monitoring Services. Perhaps your child is older, but you're still not comfortable with him or her texting and emailing unmonitored. SafetyWeb provides parents with comprehensive alerts and reports on their child's cell phone calls and text message activity. This allows you to keep track of when they are using the phone (during school hours or late at night), and who they are communicating with most frequently.
Wait – Before Answering. Instruct your child not to answer calls or text messages from numbers they don't recognize. If it is important, the caller will leave a message and then he can decide how to respond. Explain how to block calls from unwanted numbers.
Pre-program numbers. To help keep your kids safe, make sure their cell phones have all important phone numbers preprogrammed into it so they can always get a hold of someone if they're in trouble.
Stay Organized. Always keep your child's cell phone charger in the same place. It's best to find a central location — like maybe the kitchen counter, or a table by the door. Mark the end of the monthly billing cycle on a calendar to remind her how long those dwindling minutes have to last.
Practice Privacy. Tell your teen to use caution when giving out a phone number. Make sure they don't publicize their number on the Internet or social sites like Facebook.
Be Careful of Download Overload. Fun ringtones, games, and backgrounds – oh my! But, be careful. These such features can come with potential bugs or hidden fees.
What are some of your safety tips?
Information courtesy of SafetyWeb