Virtually anyone can make earrings from beads. Seasoned bead artists often use complex patterns or make their own designs, while beginners tend to stick with simpler methods of bead stringing. What follows is a simple method that bead artists of any level can use.
Begin with a headpin. Headpins come in a wide variety of thicknesses and metals. Silver is recommended for these particular earrings. The headpins have either flat or rounded heads on the ends. Place a small spacer bead onto the pin. After that, place other, larger beads on the headpin and continue doing so until there is from ¼ – 3/8" left on the headpin. Of course, if shorter earrings are desired, wire cutters can be used to shorten the headpin to the desired length.
Next, use a pair of needle nosed pliers or jewelry pliers to bend the top of the headpin to a 90-degree angle. Then continue to bend the wire into a loop, but do not close it completely. This allows the jewelry maker to add a wire or post. A French wire is an excellent choice and is most commonly used for pierced earring construction. Once this has been added, use the piers to completely close off the loop at the top of the headpin. Repeat the steps for the second earring.
There are literally millions of different kinds of beads that one can use for this project. Glass beads, ceramic beads, pearls, polymer clay beads or wooden beads are but a few.
This is a sponsored post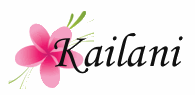 Strategies and webisodes for children schools and parents at www.stopbullying.gov
Building on the momentum the Obama administration started more than a year ago to stop bullying in schools and communities, Health and Human Services (HHS) Secretary Kathleen Sebelius and Education Secretary Arne Duncan today unveiled a revitalized Stop Bullying website– www.stopbullying.gov – to encourage children, parents, educators, and communities to take action to stop and prevent bullying.
The website provides a map with detailed information on state laws and policies, interactive webisodes and videos for young people, practical strategies for schools and communities to ensure safe environments, and suggestions on how parents can talk about this sensitive subject with their children. The site also explores the dangers of cyberbullying and steps youngsters and parents can take to fight it.
Research shows that bullying is physical and emotional abuse. Students who are bullied are more likely to struggle in school and skip class. They are more likely to abuse drugs and alcohol, be depressed, and are at higher risk of suicide.  There is a Get Help page, which is directly linked to the National Suicide Prevention Lifeline, which means young people can get immediate help for themselves or others if needed.
"Bullying is not just an education or health problem, it is a community problem," said Secretary Sebelius. "We are committed to working together at the federal level to help communities, schools and families address it as a single problem."
The enhanced site responds to feedback from the March 2011 White House Conference on Bullying Prevention and the September 2011 Federal Partners in Bullying Prevention Summit that awareness alone will not prevent bullying. The site now gives concrete steps that students, parents, educators and community members can take to prevent and stop bullying.
"We've come a long way in the past year in educating the public about the health and educational impacts that bullying can have on students. But simply being aware of the problem is not enough," said Secretary Duncan. "Everyone has a role to play, and StopBullying.gov features ways we can all take action against bullying."
Follow StopBullying.Gov on Twitter or Facebook for more information on how to take action to stop bullying.
Information courtesy of Stopbullying.org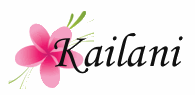 According to a recent PBS KIDS survey, nearly a quarter of parents of 2 – 10 year olds will find a second life for their personal tech devices by handing down to their kids.  Multi-iPad families are becoming the norm, but how do we keep kids safe when using the tablets?
Before putting these interactive devices into kids' hands for the bells and whistles of the newer version, parents should prep the devices for kids' use with the following tips from PBS KIDS:
Sweep it: All devices should be cleaned of any content including personal files, credit card information, etc. before handing down to kids. Parents should swipe all their browser "cookies" and perform an application sweep.
Secure it: There are parental controls on most tech devices that can turn certain features on and off. Settings on the iPhone, for example, that can be restricted include explicit song titles, Internet browser, YouTube, iTunes and the camera.
Set limits: As with any new toy, parents should set expectations and limitations with their kids when the device is handed down, and should encourage other forms of learning and play beyond the screen.
Find the right apps for your child: A good app is the perfect combination of education and entertainment, and should be appropriate for your child's age and stage of development.
Avoid apps that try to sell: Apps labeled "lite" or "free" often attempt to make money by trying to sell virtual items while a child is playing a game, or link to another related app that requires payment to download. Select apps from trusted, reliable sources, and make sure that they are not trying to market to your child.
Information courtesy of PBS Kids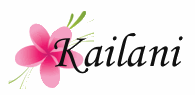 Tax season is upon us, and however much you dread completing your return this year, there's always solace to be had in the potential of a sweet reward: the refund.
The average tax refund in 2011 was over $2,900, according to CNNMoney. Receiving such a large check typically feels like free money, and the desire to spend it on a big-screen TV or perhaps a plane ticket to Vegas is often difficult to overcome. However, there's nothing "free" about your refund–it's still you're hard-earned money! To avoid wasting the potentially lucrative lump sum, consider these eight tips for spending your tax refund wisely.
1. Adjust Your Withholdings
If you consistently receive a large refund, it's a sign that you're withholding too much from your paycheck.The money you get in one lump sum every April could be saved, invested or used to pay down debt throughout the year, so update your W4 and strive to "break even" with the IRS. Use the IRS Withholding Calculator to help you determine how much to withhold.
2. Pay Down Debt
Paying down existing debt like student loans or credit card balances may not seem like much fun now, but doing so will lead you to guilt-free fun in the future. In addition to improving your credit score, you'll have more money each month once minimum payments are behind you instead of throwing away money on interest rates.
3. Invest in Your Home
Now is the time to tackle those home improvement projects you've been putting off. Such improvements will ultimately lead to an increase in your home's value so it's a wiser investment. Extend the value of your refund by purchasing discount gift cards to Home Depot from sites like GiftCardGranny.com, where you can save an average of 15 percent instantly.
4. Donate to Charity
Remember, what goes around comes around. That's why I recommend donating part or all of your tax refund. It is actually a tax write-off, so you can deduct your donation for next year's taxes. Find a list of eligible organizations within the IRS Publication 78 and be sure to itemize your deductions.
5. Open a Roth IRA
Roth IRAs are all the rage these days, and for good reason. In addition to being more flexible than other retirement plans relative to investments, Roth IRAs grant tax breaks when money is withdrawn during retirement and won't penalize you for withdrawing early either. Not convinced? Read this article from Kiplinger on why it's a smart investment plan.
6. Improve Yourself
Whether you brush up on your networking skills or learn the basics of social media, continuing education is the key to better job prospects. Look for courses at your community college or find out when and where the next regional conference in your industry is happening.
7. Fund Your Emergency Fund
If the contents of your savings account is comparable to that of your childhood piggy bank, consider using your refund to raise it to a more adult-worthy level. Travel snafus, car accidents and medical emergencies are inherently unpredictable, and having the peace of mind to pay for the unexpected expense during such stressful situations is priceless. For more information, check out "Why You Absolutely Need an Emergency Fund" from Investopedia.
8. Stretch Your Spending
If you've been saving up for a big purchase or simply looking to use the tax return to supplement your income in the short term, consider how to stretch those dollars. Purchase discount gift cards for various stores to reduce everyday costs and use coupons to trim expenses whenever possible.
Andrea Woroch is a consumer and money-saving expert for Kinoli Inc. As a nationally recognized media source, Andrea has been featured among top news outlets such as Good Morning America, NBC's Today, MSNBC, New York Times, Kiplinger Personal Finance, CNNMoney and many more. She is available for in-studio, satellite or skype interviews and to write guest posts or articles.