According to a recent PBS KIDS survey, nearly a quarter of parents of 2 – 10 year olds will find a second life for their personal tech devices by handing down to their kids.  Multi-iPad families are becoming the norm, but how do we keep kids safe when using the tablets?
Before putting these interactive devices into kids' hands for the bells and whistles of the newer version, parents should prep the devices for kids' use with the following tips from PBS KIDS:
Sweep it: All devices should be cleaned of any content including personal files, credit card information, etc. before handing down to kids. Parents should swipe all their browser "cookies" and perform an application sweep.
Secure it: There are parental controls on most tech devices that can turn certain features on and off. Settings on the iPhone, for example, that can be restricted include explicit song titles, Internet browser, YouTube, iTunes and the camera.
Set limits: As with any new toy, parents should set expectations and limitations with their kids when the device is handed down, and should encourage other forms of learning and play beyond the screen.
Find the right apps for your child: A good app is the perfect combination of education and entertainment, and should be appropriate for your child's age and stage of development.
Avoid apps that try to sell: Apps labeled "lite" or "free" often attempt to make money by trying to sell virtual items while a child is playing a game, or link to another related app that requires payment to download. Select apps from trusted, reliable sources, and make sure that they are not trying to market to your child.
Information courtesy of PBS Kids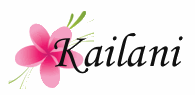 Nancy Silberkleit, the seasoned anti-bullying and literacy advocate, is proud to announce the Strides to Stop Bullying Essay Event, a new anti-bullying initiative for 2012. This inspirational event, open to students across the country, encourages youth to share their true stories and insight to raise awareness and stop the harm that bullying can do. Led by a panel including Former New York Governor David Paterson, Stan Davis of stopbullyingnow.com and Nancy Silberkleit, the contest will raise funds for the International Bullying Prevention Association (www.stopbullyingworld.org).
Selected youth will also have their story serve as the inspiration for a forthcoming educational, not-for-profit comic book written by John A. Wilcox. Selected essays may also be published anonymously in other ways. Nancy Silberkleit, co-CEO of Archie Comics is using her educational training and experience to inspire self-confidence and strength in children of all ages. The Strides To Stop Bullying Essay Event was conceived by Silberkleit as a way to create an inspired community while also furthering her philanthropic reach. She is currently working on a series of educational comic books written by John A. Wilcox focusing on children's issues such as bullying. She aims to share her words of strength and inspiration with today's youth. She advises, "Never let anyone define who you are. You know who you are."
The Strides to Stop Bullying Essay Event, open to all students across the country ages 8-18, will be open for submissions February 1st- May 1st. To enter, children must write a 250-word true essay on the topic of bullying. They may send their own true story about what made things better when theywere bullied, or how they supported someone else who was bullied. These essays will be used as the inspiration for one of Nancy Silberkleit's upcoming educational comics. For the first 200 essays sent in, Nancy Silberkleit will donate $5 per essay to the International Bullying Prevention Association.
"Creating a school environment free of harassment and discrimination has been a long term goal of mine," says Governor Paterson. "I'm proud to further align myself with causes such as this contest that encourage our youth to speak out and unite against bullying."
Children are encouraged to enter throughout the submission period by emailing their 250 word stories and essays to stridestostopbullying@gmail.com. (*Although the Strides to Stop Bullying team fervently condemns bullying in all forms, it is not certified to provide counseling to victims of bullying. Those in need of help are urged to contact an appropriate organization.)
Information courtesy of Strides to Stop Bullying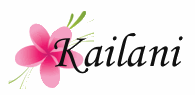 When your toddler is melting down, it's easy to chalk the tantrum up to anger or frustration (and to get angry and frustrated yourself). But a new study that analyzed the sounds that tots make when they are pitching a fit shows that there may be more to a tantrum than just a lot of screaming — and may offer parents a way to cope.
In the study, which was published in the journal "Emotion," scientists recorded the sounds toddlers make during tantrums and discovered that not only does each type of sound (screaming, yelling, crying, whining, and fussing) have its own "distinct acoustic features," there's a definite pattern to the vocalizations as well.
"Screaming and yelling and kicking often go together," study co-author Michael Potegal, an associate professor of pediatric clinical neuroscience at the University of Minnesota, told NPR. "Throwing things and pulling and pushing things tend to go together. Combinations of crying, whining, falling to the floor and seeking comfort — and these also hang together."
So, what's really going on when a toddler is having a meltdown? "Frustration certainly is a trigger," James A. Green, head of the department of psychology at the University of Connecticut and a co-author of the study, told Yahoo! Shine. "Blocked goals can results in frustration, which leads to anger. Same is true of adults, actually."
But the scientists also discovered that, contrary to popular belief, toddlers aren't just melting down out of anger, they're also feeling sadness at the same time.
"The impression that tantrums have two stages is incorrect," Potegal said. "In fact, the anger and the sadness are more or less simultaneous."
Certain conditions can make it more likely that a toddler will melt down, Green points out. "Fatigue or illness can lower the tolerance for frustration," he points out. "Toddlers, or so the conventional wisdom goes, simply do not have as many cognitive 'tricks' up their sleeves to deal with these situations." (Older kids, however, should be better able to deal with such situations, which is why their angry outbursts are called rages, not tantrums.)
1. Wait it out. If your toddler is having a tantrum, there's little you can do other than wait it out, experts say. "My colleague and collaborator, Mike Potegal, talks about 'standing back' during the periods of most intense anger, and I think he means both physically and emotionally," Green says. "Trying to give more information to a child who has already lost control may not be very helpful."
"Best to scoop up your tyke and take her to a place where she can calm down without being disruptive to others," suggests Michelle Nicholasen, a mother of five and the author of "I Break for Meltdowns: How to Handle the Most Exasperating Behavior of Your 2- to 5-Year-Old." "Is it a drag for the parent? Oh, yes, and tiring, too. But wait out the storm and it will pass."
2. Don't threaten, cajole, or bribe. You might not be able to control the tantrum itself, but you can control how you react to it, Nicholasen points out. "Parents can make tantrums much worse by yelling at their child to stop, or by threatening them," she says.
Instead of asking questions or trying to reason with a 2- or 3-year-old, simply acknowledge that they're upset. "Toddlers who are in the middle of a meltdown are incapable of hearing our message (reasons, reassurance or warnings) until they're sure we understand and respect their message," says Dr. Harvey Karp, author of "The Happiest Toddler on the Block."
3. Offer comfort. Once children have gotten past what Potegal calls "the peaks of anger," they're more willing to be comforted.
4. Find the humor in the situation. Many parents end up just as frustrated and angry as the child during a tantrum, but as Green points out, tantrums are completely normal — up to a point. "This too shall pass," he says. "Tantrums are normative events in development and usually decline after age 4."
While you're waiting for your tot to get over his or her anger, having a sense of humor can help. "Imagine a grown-up acting like your child, and you will soon have to stifle a smile," Nicholasen says.
5. Don't take it as a personal failure. "As parents, we are much more self-conscious about being judged when our child is misbehaving in public. The things that go through our minds are: Am I raising my child to be a wild animal? Have I not taught him enough manners? My child is acting like a little brat; what am I doing wrong? But even when you do your best, sometimes a collapse will still happen."
Information courtesy of Yahoo! Shine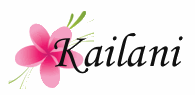 Fall is a great time for family activities. It's not too hot or too cold for the little ones to be outside, and there are tons of different activities that you can do with your kids. Whether you're on a tight budget and ready for a fall weekend at home or want to get out of the house and don't mind spending a bit of money, here are some great fall activities for your family:
Cheap Activities
Luckily, there are tons of family fall activities you can do that cost nothing – or next to it. Here are a few ideas to get you going if you don't want to spend a ton of money but still want to have a good time with the kids:
Make sugar cookies, and cut them into the shapes of fall leaves. Have fun decorating them with autumn-colored sprinkles and icing, and then enjoy them after dinner as a treat!
Get the kids to help you rake up the leaves in the yard, and then jump into the piles. You can also make leaf forts and houses. Just watch out for sticks.
Gather up some of dad's old clothes, and make a scarecrow. Just stuff pants and a shirt with leaves for the body, and then you can use an old pillowcase for the head. Another option, of course, is to get a pumpkin and use it for a scarecrow head.
Find the prettiest leaves in the back yard and do some projects with them. Paste them to paper, and incorporate them into a drawing. Use paint to make leaf press pictures, or press the leaves between the pages of a heavy book to dry them and use them in bookmarks or scrapbook pages.
Local Activities
Fall is a great time for local festivals, parades, and get-togethers, and chances are likely that your local zoo and/or children's museum might be hosting some fall activities, too. Here are some local activities to look for when you need to entertain your family:
See if you can find a local calendar on your city government's website. Often times, these calendars will list nearby fall festivals and parades. Another place to find information about local activities is on the local library's website. Often times, libraries actually host fall-themed events themselves!
Check out activities at your local zoo or children's museum. Fall can be a great time to see some different animals at the zoo, since the weather is cooler and more pleasant for many species.
Another great place to look for fall-themed activities is with your local parks and recreation center, as well as any state or national parks that are near you. Many parks will run fall-themed camps for kids or will have family days where you can enjoy nature during this beautiful time of year.
Check out the National Wildlife Foundation's guide to fall activities that you can do locally, as well. There are plenty of fun activities, including fall scavenger hunts, listed in the guide!
Find a local pumpkin patch so your kids can pick out their own pumpkins to carve. Even after Halloween, it's fun to pick up pumpkins to decorate for Thanksgiving and the rest of the autumn time.
See if there is an apple orchard near you. Many local orchards will allow you to pick your own apples, and they may even host fun events like hay rides or corn mazes! There's nothing like a fresh-from-the-orchard apple, and you might even be able to get some caramel apples to munch on or hot apple cider to enjoy.
Getaways
Maybe you live in an area of the country where there isn't really a fall, or you just want to get away from home for a weekend to enjoy gorgeous weather and beautiful leaves somewhere else. Here are a few fall getaway ideas the whole family will love:
Take a drive somewhere that the leaves are really pretty. This might be as close as a local state park or just a jaunt through the countryside around your local town. You may need to travel a little further, though, depending on where you're from. Of course, America's New England area is the most famed for its autumn beauties if you can get there at the right time!
Head to the Appalachians. There are lots of great places for families to stay in the Appalachians, and they boast some of the most gorgeous fall scenery. Rent a cabin for a weekend, but be prepared for weather that's probably a bit cooler than you're expecting due to higher elevations!
These are just a few fun fall-related activities that you can enjoy with the kids this season. Whether you're looking for something to do in late September or November, these ideas will get you through many weekends of family fun.
Daniela Baker at CreditDonkey, a credit card comparison site says, Fall is a good time to take a look at your family finances and to maybe make a few changes. Are you saving for the upcoming holidays, and is your family on a good, workable budget? You may also want to compare credit card cash back before the busy holiday shopping season, as you might be surprised to learn about different deals, rates, or rewards you can get.
Information courtesy of CreditDonkey