Tax season is upon us, and however much you dread completing your return this year, there's always solace to be had in the potential of a sweet reward: the refund.
The average tax refund in 2011 was over $2,900, according to CNNMoney. Receiving such a large check typically feels like free money, and the desire to spend it on a big-screen TV or perhaps a plane ticket to Vegas is often difficult to overcome. However, there's nothing "free" about your refund–it's still you're hard-earned money! To avoid wasting the potentially lucrative lump sum, consider these eight tips for spending your tax refund wisely.
1. Adjust Your Withholdings
If you consistently receive a large refund, it's a sign that you're withholding too much from your paycheck.The money you get in one lump sum every April could be saved, invested or used to pay down debt throughout the year, so update your W4 and strive to "break even" with the IRS. Use the IRS Withholding Calculator to help you determine how much to withhold.
2. Pay Down Debt
Paying down existing debt like student loans or credit card balances may not seem like much fun now, but doing so will lead you to guilt-free fun in the future. In addition to improving your credit score, you'll have more money each month once minimum payments are behind you instead of throwing away money on interest rates.
3. Invest in Your Home
Now is the time to tackle those home improvement projects you've been putting off. Such improvements will ultimately lead to an increase in your home's value so it's a wiser investment. Extend the value of your refund by purchasing discount gift cards to Home Depot from sites like GiftCardGranny.com, where you can save an average of 15 percent instantly.
4. Donate to Charity
Remember, what goes around comes around. That's why I recommend donating part or all of your tax refund. It is actually a tax write-off, so you can deduct your donation for next year's taxes. Find a list of eligible organizations within the IRS Publication 78 and be sure to itemize your deductions.
5. Open a Roth IRA
Roth IRAs are all the rage these days, and for good reason. In addition to being more flexible than other retirement plans relative to investments, Roth IRAs grant tax breaks when money is withdrawn during retirement and won't penalize you for withdrawing early either. Not convinced? Read this article from Kiplinger on why it's a smart investment plan.
6. Improve Yourself
Whether you brush up on your networking skills or learn the basics of social media, continuing education is the key to better job prospects. Look for courses at your community college or find out when and where the next regional conference in your industry is happening.
7. Fund Your Emergency Fund
If the contents of your savings account is comparable to that of your childhood piggy bank, consider using your refund to raise it to a more adult-worthy level. Travel snafus, car accidents and medical emergencies are inherently unpredictable, and having the peace of mind to pay for the unexpected expense during such stressful situations is priceless. For more information, check out "Why You Absolutely Need an Emergency Fund" from Investopedia.
8. Stretch Your Spending
If you've been saving up for a big purchase or simply looking to use the tax return to supplement your income in the short term, consider how to stretch those dollars. Purchase discount gift cards for various stores to reduce everyday costs and use coupons to trim expenses whenever possible.
Andrea Woroch is a consumer and money-saving expert for Kinoli Inc. As a nationally recognized media source, Andrea has been featured among top news outlets such as Good Morning America, NBC's Today, MSNBC, New York Times, Kiplinger Personal Finance, CNNMoney and many more. She is available for in-studio, satellite or skype interviews and to write guest posts or articles.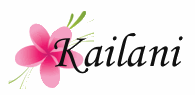 Losing weight used to be the numero uno New Year's resolution, but the ugly economy has shoved this lofty goal down to second place on 2012 lists. A survey commissioned by Fidelity Investments found 46 percent of respondents said their highest priority was to save more money.
Eating right and exercising are straightforward, however, in comparison to paying off debts and socking away rainy-day cash. Of late, it feels like slipping on a Walmart sidewalk is the only feasible retirement plan; yet the top long-term goal cited in the survey was to make retirement a financial reality.
If solvency and savings are at the top of your resolution list, you'll want to give a gander at these 15 tips for 2012.
1. Cook It!
It's the same thing every noon: The gang troops out to pick up lunch from the nearest deli or eatery. Then they get home from work and order out for dinner. What a senseless waste of money! With restaurant prices on a five-year increase in excess of 26 percent, cooking at home is truly the way to go.
Spend a little time on Sunday (perhaps before and during the football games) to cook for the rest of the week. It's fairly easy to throw together a pot of spaghetti sauce that will translate into multiple meals throughout the week. Besides, one can only eat so much pizza.
2. Be Smart About Your Smartphone
Data and text-message plans eat up budgets faster than 4G connects you to Facebook. If you've already teamed up with relatives, call a family meeting and decide what you can live without, then cut back your plan when it's time to sign another contract. You might even try creating a family plan with friends and neighbors, if the provider will allow you to do so.
3. Cut the Cable
Every year it's another rate-hike email notification: "Due to increased overhead, we're jacking up your cable/satellite bill another 15 percent." Cut these money-hungry mongrels out of your life by switching over to free, streaming videos, sports, movies and television shows.
4. Coupon It Up
Thanks to TLC's "Extreme Couponing," all of America knows you can cut your bill with coupons at the grocery store. What you many not realize is these money savers can be used for nearly everything from hotel accommodations to office supplies.
Mobile coupons make the process even easier. Coupon Sherpa, for example, has an app that allows you to access coupons from your smartphone for use right there in the store. When grocery shopping, this same app lets you search for a preferred supermarket by ZIP code, then download coupons directly to your loyalty card. The savings are then deducted at checkout.
5. Use the Public Library
Modern libraries now have DVDs, CDs, video games, e-books and Internet access — all provided for free. Many allow you to place an online hold for an item you want and receive it within days. Naturally, you can also peruse the stacks, but that's so 10 minutes ago. Check with your library, as well, for discounts on passes to museum, zoos, and other attractions.
6. Go Guttenberg
We're not talking about the actor Steve Guttenberg here: This is a plug for Project Gutenberg, where you can download thousands of free e-books from a single website. You won't find recent titles here as only copyright-expired books are posted, but surely you can find something in their 36,000 book selection to catch your interest. Books are downloadable to your PC, Kindle, Android, iOS or other portable devices.
7. Discounts through Gift Cards
There are a couple ways to save here. First, you can go to sites like GiftCardGranny.com and buy discount gift cards, sometimes saving as much as 50 percent off the face value. Secondly, you can exchange gift cards you don't want for cash at the same site. That way, those cards don't sit amoldering at the back of your dresser drawer.
8. Gift With Daily Deals
Daily deals are everywhere, from Living Social to your local paper, and they're a great way to save on gifts, if you use your smarts. There are a lot of deals for spas, teeth whitening, restaurant meals, etc. that are so cheap it must pain the provider to provide these offers. Make sure you read the small print, however. You'll want to consider expiration dates and whether add-ons are included, like restaurant tips and desirable services that aren't included in the package.
9. Swap Stuff
There are tons (well, pounds) of websites where you can swap everything from books to children's clothing. Swap.com is the mother of them all, but check here for a comprehensive list.
10. Sell Your Stuff
Consignment shops are ready to start laying in stock for spring and summer, so now's a good time to get your gently used clothes, shoes and accessories ready for resale. You can sell other items on Craigslist or, for higher-end items, auction them on eBay. Make sure you read the selling tips for both websites so you can unload your belongings with the least amount of muss and fuss.
11. Host a Garage Sale
Garage sales aren't just a form of entertainment for the shoppers — They're a good way to clear out household clutter and make a few bucks. Since larger sales draw bigger crowds, begin organizing your neighborhood now to team up for a Godzilla-size event. Advertising is the most important aspect of a successful sale, so don't forget to figure in the cost of a newspaper ad. Also check into promoting your sale at websites like YardSaleSearch.com and GarageSalesTracker.com.
12. Get With the Program
Heating and cooling accounts for 42 percent of home energy costs, some of which is pumped into empty spaces and empty houses. Installing a programmable thermostat helps control the temperature and your bill, with savings from 10 to 30 percent. Try turning down the thermostat by just 1 degree during the winter or up 1 degree during warmer weather months to cut an additional 5 percent. Space heaters can also help reduce the amount of heat used in empty spaces.
13. Transfer Your Money Out of Sight
A great way to avoid spending your entire paycheck is to have funds automatically transferred into some sort of savings account. Out of sight is out of mind, right? If you never see the cash, you're less likely to spend it.
14. Spend Cash Only
It's so easy to swipe your way to the poor house. Instead, hide those debit and credit cards and give yourself a weekly allowance. It's human nature to part less easily with cash, so you're less likely to splurge on little (or big) extras.
Of course, this means you'll have to make regular trips to the bank, so make sure your account is housed at an institution that doesn't charge extra for personal services.
15. Ask and You Shall Receive
If you have a credit card, ask for a rate reduction to trim those painful monthly interest fees. Simply call the customer service hotline and tell them that you want an interest rate reduction, or you'll take your business elsewhere. If the customer service rep is unhelpful, ask to speak to a supervisor who has more authority over such requests. With a $5,000 balance, even a 3 percent rate reduction saves you $150 a year. Do the math to realize the savings potential of a quick call.
###
Andrea Woroch is a consumer and money-saving expert for Kinoli Inc., and has been featured among such top news outlets as Good Morning America, NBC's Today, MSNBC, New York Times, Kiplinger Personal Finance, CNNMoney and many more. She is available for in-studio, satellite or skype interviews and to write guest posts or articles.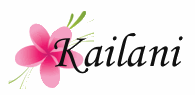 1. Heels.com
Now through Feb. 28, get $25 off orders of $100 or more by applying coupon code WINTER25.
2. JCPenney
Take $10 off orders of $90 or more by Jan. 27 using JCPenney promo code 10JCP90.
3. Shutterfly
Get free shipping on orders of $30 or more before Jan. 19 using code SHIP30.
4. Disney Store
Use code SHIPTODAY before Feb. 1 and get free standard shipping with orders of $75 or more.
5. Bath & Body Works
Save 20% on any online order through Jan. 15 with Bath & Body Works coupon code 20SEMIANNUALSALE.
6. Karma Loop
Take 20% off orders of $75 or more by Feb. 1 using promo code JAN20.
7. HP
Use coupon code SAVE15HP before Jan. 31 to save $15 on orders of $75 or more.
8. Avenue
Take 30% off your highest priced item with coupon code AV121016 when you order three or more items by Feb. 1.
9. Justice
Enjoy 40% off already reduced merchandise before Jan. 10 with coupon code 745.
10. SkyMall
Save 15% on any order before Feb. 2 with code LSA57.
Courtesy of CouponSherpa.com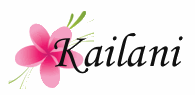 My kids' school is currently promoting an Energy Efficiency program where they're teaching the kids how to save energy at home. With that extra money that's being saved families can take a much needed vacation or put it away for something they want later on. My kids are definitely on-board and have been turning off the lights, using less hot water, and turning off the television when they're done.
But it doesn't stop there. Here are some easy ways for your family to save money on your electric bill now.
Install a programmable thermostat to keep your house comfortably warm in the winter and comfortably cool in the summer.
Use energy efficient light bulbs with the ENERGY STAR® label.
Air dry dishes instead of using your dishwasher's drying cycle.
Turn off your computer and monitor when not in use.
Plug home electronics, such as TVs and DVD players, into power strips; turn the power strips off when the equipment is not in use (TVs and DVDs in standby mode still use several watts of power).
Lower the thermostat on your hot water heater to 120°F.
Take short showers instead of baths.
Wash only full loads of dishes and clothes.
Caulk, seal, and weather strip all seams, cracks, and openings to the outside.
Look for the ENERGY STAR® label on home appliances and products. ENERGY STAR® products meet strict efficiency guidelines set by the U.S. Department of Energy and the Environmental Protection Agency.
Information courtesy of the Dept. of Energy