This Halloween, families can enjoy the spooky holiday right from the comfort of their homes with these new for Halloween 2011 FREE iPad apps. From costumes to candy, cards, games and more, these festive apps promise to make this Halloween the most convenient and fun yet!
Halloween Card Creator by Big Blue Chip, LLC lets you create spooky fun Halloween cards and easily share them with your friends and family.
Catalog Spree by Padopolis, Inc. offers consumers an easy alternative to the sometimes frenzied nature of in-store costume shopping, allowing them to browse and buy costumes right from the app from the BuyCostumes.com and Costume Express catalogs. Get the season's most popular costumes, even if they are sold out in stores!
Wilton Cake Ideas & More by Wilton Brands, Inc. gives bakers a chance to create their own festive Halloween treats with thousands of ideas for cakes, cookies, cupcakes, candy, and more.
Fun Photo Effects HD by Internet Design Zone lets you put a ghoulish spin on your family photos to use as wallpapers, postcards and more.
Pumpkin Pops! by John Rouda Halloween iPad game will keep the kids occupied for hours! Score points by getting the most adjacent pumpkins in a row.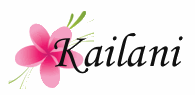 GREAT GAMES TRADE-IN
Is your game of Sorry! looking, well, a little sorry? Or maybe the Cavity Sam in your game of Operation looks like he needs to take a trip to the ER. Whether you're missing some money in your Monopoly game or letter tiles from the Scrabble game, it may be time to replace that worn and well-loved game with a brand new one. Luckily for you and your family, the Great Games Trade-In is here to make recycling and upgrading games as easy as can be! Throughout the month of September, visit FamilyGameNight.com to print up to $83 in coupons, as well as prepaid shipping labels to easily recycle your old games. You'll learn how to recycle your old, worn-out games with Recyclebank to make plenty of room in your freshly cleaned game closet for brand spankin' new games! The 22 Great Games Trade-In coupon offers can be redeemed at mass merchandise retailers nationwide through October 9. And with all of these savings, you'll even have extra spending money for treats and decorations for your big National Family Game Night celebration!
NATIONAL FAMILY GAME NIGHT
Want to put those brand new games from the Great Games Trade-In to use? National Family Game Night is the perfect occasion! On September 28, we invite you to join families across the nation to unplug and unwind as you spend quality time together playing a new game. Between the pressures and demands of work, school and activities, it can be hard to find time to reconnect as a family. Hasbro wants to help everyone in America create this special and important time, and is supplying great savings on new games to ensure this year's National Family Game Night is a success in every home!
GAME CLOSET ORGANIZATION TIPS
All you really need for a successful Family Game Night are good friends and family and your favorite games! But if getting to your games or finding the one everyone is dying to play is derailing the fun in your house, it might be time for a game closet makeover. Alison Deyette, a lifestyle expert and author of the blog "Ali on the Go," shares a few tips to ensure you're prepared for Family Game Night fun time and time again.
1.     Store Games in an Easily Accessible Location: Keep all your games in one place, such as a closet or storage ottoman. If you don't have the closet space for a designated area for family games, consider storing your games near the TV in an ottoman with a lift-off top, or in a large trunk or storage bin. That way, it's easy to get to a game when the family is looking for something to do together, or when your favorite show is over.
2.     Assign Shelves in the Game Closet: Designate each shelf in the family game closet for a particular game category. With separate shelves for word games, party games and active games without a box, everyone knows where each game goes and clean up is quick and easy! Consider keeping games for the little ones on lower shelves so they can grab them on their own for spontaneous play at any time.
3.     Store Games Side by Side: To ensure games are easy to see and grab from the shelf, store board game boxes side by side vertically, similarly to books on a bookshelf. This way, every game is easily accessible and you don't have to worry about trying to pry one game from the middle or bottom of a stack.
4.     Find a Place for Small Game Pieces: Want to ensure you never lose those Scrabble tiles or Monopoly houses again? Use plastic tote boxes to store smaller playing items like these, as well as dice, timers and pawns. You can also use a fishing tackle box to keep all the tiny pieces separated and safe between Family Game Nights.
5.     Create a Binder to Store Game Directions: Place the directions from each game in a clear sheet protector. Alphabetize the sheets by the name of the game so directions are easy to find when you need a reminder about who goes first in The Game of Life or how much money each player starts with in Monopoly.
6.     Find Time in Your Busy Schedule for Family Game Night: Plan ahead to make sure you're completely organized before everyone sits down at the table for Family Game Night. Make all of the treats the day before and place everything in personalized goodie bags to ensure each guest is accounted for. Also, determine which games you're going to play ahead of time and set everything out the night before to increase everyone's excitement for the big night!
RECYCLEBANK
Cleaning out your game closet is sure to unearth some games that are ready to be replaced, such as the Candy Land game that Mom and Dad played growing up, or the Monopoly game missing the racecar and shoe tokens. The Great Games Trade-In is a great way for families to adopt green habits by sending in old games to be recycled. By teaming up with Recyclebank, the company that rewards people for taking everyday green actions with discounts and deals from local businesses and national brands, Hasbro makes it easy for families to get a fresh, new board game for National Family Game Night while keeping their wallets full and their environmental footprints small.
Most board games include components that are easy to recycle, like cardboard and plastic. By printing a prepaid shipping label from FamilyGameNight.com during the Great Games Trade-In and pledging to recycle your old game, you can earn points with Recyclebank and eventually cash in these green points for retail rewards. Recyclebank has partnered with a materials recovery center to ensure everything received will be disposed of in a professional manner by qualified personnel and in accordance with industry standards. If it's recyclable, Recyclebank will do right by it.
For more information on recycling and how you can make it an everyday part of your family's life, please visit www.Recyclebank.com.
Be sure to find Hasbro Games on the web at FamilyGameNight.com, as well as at:
Facebook
Family Game Night: www.facebook.com/familygamenight
Scrabble: www.facebook.com/officialscrabble
Monopoly: www.facebook.com/monopoly
Trivial Pursuit: www.facebook.com/trivialpursuit
Cranium: www.facebook.com/cranium
Twitter
FamilyGameNight: www.twitter.com/familygamenight
Trivial Pursuit: www.twitter.com/trivialpursuit_
Cranium: www.twitter.com/playcranium
Information courtesy of Hasbro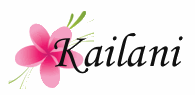 Simba, Mufasa, Nala, Timon and Pumbaa are back and better than ever this fall when Disney's "The Lion King" roars into theaters and homes in breathtaking 3D. A special two-week theatrical extravaganza kicks off Sept. 16, 2011, showcasing the Oscar- and Golden Globe-winning film on the big screen in Disney Digital 3D for the first time ever, and its highly anticipated home entertainment debut kicks off October 4, celebrating  the Diamond Edition release of the epic movie "The Lion King" in high-definition Blu-ray and Blu-ray 3D.
To celebrate this event, our family spent the morning having our own Family Pride Party where we made some cool crafts, learned how to draw a few of the characters, played with some coloring pages, and even enjoyed some Lion King themed snacks!
ZAZU'S KAZOOS
You will need a toilet tissue or paper towel tube, wax paper, rubber band, scissors, pen or pencil. Cut the wax paper into a circle that is larger that the end of your cardboard tube. Put the cut circle over the end of the tube and smooth it out. Hold it in place with the rubber band. Be sure to keep it smooth and tight around the outer edge of your tube. With the pencil or pen, twist a hole into the tube just below the rubber band. To play your kazoo, hold the open end of the tube to your mouth and hum or sing into it. You just might have to pucker your lips a bit.
FUN COLORING PAGES
HAKUNA MATATA TRAIL MIX
Suggested ingredients: cranberries, almonds, apricots, mange, pumpkin seeds, coconut, blueberries, yogurt raisins, apples. Collect four of your favorite dried fruit and nus to include in your trail mix. Pour 4 oz. of each ingredient into a large clean bowl. You want each handful of  trail mix to include a little of each ingredient so mix your ingredients well. Taste your mix and adjust your recipe until it's just right. Fill a small baggie or container with your trail mix and you're all set to go!
It was a great way to get the kids in a "roaring" good mood!
This post was written for Disney who provided a gift card and items to host our Family Pride Event.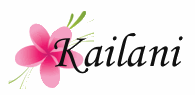 One of the most common comments I get from those who have recently purchased an iPad is regarding the overwhelming amount of apps available to the public. With thousands and thousands of apps out there, where do you start? Thanks to Goby.com, here is a great list to get you started:
ClickySticky – Kids will have a blast with this fun new animated sticker book app. They can interact with fun characters while learning about fish, airplanes and many animals. Each sticker character can be scaled, rotated and dragged onto different imaginary scenes.
Goby.com – This location-aware activity search engine uncovers activities and events in every location across the U.S. from thousands of sources across the web, and sorts them by location and type of activity. Whether you're looking for playgrounds, museum exhibits, plays, beaches or other kid-friendly activities, parents can easily search its database of more than 350 categories with more than two million things to do in just three taps.
Magic Piano – Play timeless pieces on spiral and circular keyboards, or follow beams of light – mastery requires only imagination. Play alone or travel through a warp hole and play Piano Roulette with other performers across the world. Magic Piano is fun for kids and adults alike.
Tales2Go – Entertain your kids and spark their imaginations by listening to great stories from leading narrators and storytellers while taking a family road trip, during the journey to school or soccer or soccer practice, or simply during quiet time at home. Tales2Go is story time, anytime.
Paperless – A great app for parents that helps them stay on top of the to-dos, Paperless lets parents make lists of anything and everything under the sun. Jot down grocery lists, write an outline of a story, prepare notes for a presentation, make a list of gift ideas, plan a vacation…the list goes on and on.
BrainPOP – Learn something different each day with the BrainPOP Featured Movie app. It delivers educational, animated movies every day, with content relevant to significant historical and current events. After watching the Featured Movie, students can test their new knowledge with the accompanying interactive quiz.
Food Additives – A great way to stay on top of what your kids should and shouldn't be eating, this app offers information about over 450 food additives that could be potentially dangerous or unsafe to your health.
Alphabet Fun – This app makes learning the A-B-Cs a visual and interactive game. Alphabet Fun makes the most of Multi-Touch technology on iPad to teach kids letters, numbers, and colors. They'll swipe through colorful images and easy-to-read text, trace over letters with their fingers, and even write entire words.
Kid Art – Kids can create colorful pictures on the iPad screen using a variety of backgrounds, stickers, stamps and drawing tools. Once completed, they can save their masterpieces and eventually build out an entire gallery.
Kids Eat For – This app helps parents find local restaurants that offer specials on kids meals, whether they are traveling or looking for something new in their own neighborhood.
Information courtesy of Goby.com