For some students, school can sometimes create a lot of stress and anxiety. They are faced with adjusting to new teachers, classrooms, and courses.  And parents are right in the mix when it comes to homework anxiety. Whether they are trying to review progress or give assistance, parents often feel the same type of homework anxiety that their child experiences.  Expert tutor and Co-Founder of "Parent Tested Parent Approved" online interactive tutoring service Virtual Nerd, Leo Shmuylovich has some helpful suggestions for parents based on his experience working with hundreds of students.
1.) Remove Distractions: Remove all distractions during designated study time. You can provide your child with a distraction-free workspace by eliminating potential distracters such as mobile phones, TV's and extraneous conversations from the designated study area (including yours!). Make sure if the computer is being used, it's for homework.
2.) Be Your Child's Champion: If you can't directly help your child, make sure that those who can do! Communicate directly with his or her teacher and tutor, and review homework and quizzes—don't wait for a mid-term grade as an indication of progress.
3.) Don't Wait, Start Now!: Start this week by working on current homework problems every night with your child. This will help you determine if there are issues and you can begin to address them now before they become overwhelming for you and your child.
4.) Reduce Test-Taking Anxiety: If your child gets good grades on homework, but scores poorly on test, it may be anxiety related. Simulate the high-stakes test environment by asking them to solve problems in a defined period of time without the help of their book or computer.
5.) Make Your Child the Teacher: Ask your child to explain the concept to you. If they can explain it to you, then they can work the problem.
6.) Practice Makes Perfect: Ask the teacher for extra worksheets and check your local bookstore for workbooks by course if your child needs more practice problems.
7.) Tap Online Resources for Assistance: If your child doesn't know a rule or concept within a larger concept, use online resources to review or teach a concept. Sometimes hearing something explained in a different way can make a difference.
"It can be challenging for parents to intervene when their child is struggling with homework' says Shmuylovich, "sometimes the best thing they can do is offer help indirectly which minimizes the chance for conflict between the parent and child".
ABOUT LEO
Leo Shmuylovich just completed his Ph.D in Physic from Washington University in St. Louis. He is currently on a year leave from medical school to help launch the company he co-founded, Virtual Nerd (www.virtualnerd.com). He has a B.S. in Chemical Engineering from Cornell University, having graduated Magna Cum Laude in three years—and he was named a Merrill Presidential Scholar, one of the university's highest honors. As a tutor and lecturer for The Princeton Review, he taught MCAT Physics and Biology classes, as well as SAT Math classes, to hundreds of students. He's also worked individually with students on SAT, SAT II, AP exams, and science and math courses at both the high school and college level.
Information courtesy of Virtual Nerd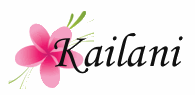 Notebooks, Post-it notes, pens, pads – it's that time of the year again. Waiting around for those crazy, last-minute, 10-notebooks-for-a-dime specials could slash your spending, but there's lots more you can do to save big. ShopSmart magazine shares their list of nine tips to make the most of back-to-school sales this August:
Save While Shopping for School and Office Supplies
Take inventory: Chances are, you already have some of the things you need in your home office.
Stick to your list: It makes sense to get a jump on the stuff you know you need (think filler paper and pencils), but wait for the school's list to do the bulk of your shopping.
Consider swapping: If the search of your desk drawer turns up things you no longer have use for, swap them for things you do need. Call other moms, or go to Swapmamas.com. Click on School & Office to see listings from people who have stuff and people who need stuff.
Skip taxes: Many states offer tax-free shopping days in August to encourage spending on clothes. You might find information about your state by searching the Internet with your state and "tax holiday 2010." Some states extend the discount to supplies and computers.
Buy in bulk: Warehouse clubs are great places to load up, but so are online stores like RaymondGeddes.com and DiscountSchoolSupply.com – just remember that shipping costs can add up if you don't order in bulk.
Consider refurbs: Whether you need a laptop or your kid needs a fancy graphing calculator, refurbished or opened but unused products can save you hundreds of dollars. Check Amazon.com, Crutchfield.com, Dell.com/outlet, and SonyStyle.com/outlet.
Automate savings: Sign up at ShopItToMe.com to get an alert sent to you when there's a sale on those expensive sneakers your son just has to have or those shoes you need for work.
Be strategic: Shopping the sales at a lot of stores could save you big bucks, but it's a huge waste of time. Instead, search circulars online at YahooCircularCentral.shoplocal.com and SundaySaver.com. Then shop at stores with price-matching policies, such as Staples, Target, and Walmart.
Go to school: Ask whether your child's school has a supply program where you buy one box with everything your kid needs for the year. Staples claims its SchoolKidz program offers savings of 20 to 50 percent.
Information courtesy of the September 2010 issue of ShopSmart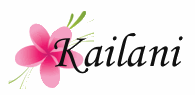 Research shows that parental involvement in developing their children's love of literature is critical to raising lifelong readers. As family schedules are reorganized to begin the school year, now is a great time for kids and parents to be sure they incorporate reading into their daily routines.
Below are some fun and practical ways to make reading a normal and natural part of family life and encourage kids of varying ages to get reading-ready as they head back to the classroom and prepare to dive into books all year long.
Book graffiti wall – Put up a piece of poster paper and label it the "Great Book Graffiti Wall." Have your children draw a pattern on the paper to make it look like a brick wall. Then encourage them to draw pictures and write recommendations based on the books they have read or are reading.
Record your child's favorite book – A cassette recorder is one way to enable younger children to enjoy a favorite book again and again. Grandparents, parents, older brothers, or sisters can record their favorite stories on tape or the whole family can join in and play different characters.
Read around the world – Help develop geography and reading skills by making a faux passport and a copy of an oversized world map. Each time you and your child read a story about a different part of the world, color in that country on the map and stamp the passport. Continue the activity by doing research on the countries, reading the newspaper and watching the news.
Share your stories – Telling stories from your personal life is a fun way to teach values, pass on family history, and build your child's listening and thinking skills. Your child might someday want to write the stories down in a book for a class project.
A special nook – Create a special place for you and your child to read. It could be a favorite chair, a couch, a child's bed, or outside under a tree or by a lake.
For all ears – Read aloud to your children, even after they've learned to read on their own and are attending school. Young readers enjoy listening to many books that they can't yet master and teenagers like to hear old favorites. Encourage kids to describe the pictures or take turns reading aloud with you. Even though kids may also read books in class, spending additional time reading their favorite literature with you is also important.
Regular intervals – Set aside a special time each day that you and your child devote to reading. Before bed, at breakfast, and before dinner are common times for many families with busy school and activity schedules. For example, your child can read to you while you wash the dinner dishes or you can read to your child from the newspaper as she eats her breakfast. Even if it's only 15 minutes a day, you're encouraging lifelong reading.
Caught in the act! – Show your child that reading just isn't for the classroom. Let your kids catch you reading whenever possible. Try making a game of it. One way might be to create "I caught you reading!" coupons. Each time they "catch" a family member reading they present them with a coupon. At the end of each week, hold a drawing to award a family member with a prize.
A library of her own – Build your child's affection and respect for reading by helping her create her own personal library. Designate a space on a bookshelf or a special box for books. Add new books to the collection by either getting books already finished by an older child or by going to the bookstore together.
Everyday opportunities – Newspapers, magazines, hardcover, and paperback books may be obvious reading choices, but don't dismiss road signs, menus, billboards, cereal boxes, and lots of other everyday items. Read aloud anything with words and present reading as a way to discover the world.
Source: Reading is Fundamental. For more tips on encouraging your child to read, visit www.rif.org.
RIF and Macy's have teamed up to create Book a Brighter Future, a national partnership to raise awareness and support of children's literacy. Through July 31, Macy's customers can give $3 and receive a coupon for $10 off one purchase of $50 or more at any Macy's store nationwide. All proceeds will benefit RIF, the nation's oldest and largest literacy non-profit. http://www.bookabrighterfuture.com/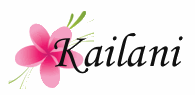 Summer is a time when children are at risk for losing gains in math learning if they are not offered educationally sustaining math activities. It's also a time when children's TV viewing increases. Parents should explore ways to boost kids' exposure to math over the summer through fun activities, web games, and hands-on activities.
I encourage parents and children's organizations to help children overcome the summer slump in math. Here are some fun things you can do to avoid this summer slump and give your kids a leg up on math for the fall.
Money, Money, Money!
Kids are always on the lookout for ways to earn money during the summer months. You can hone their math skills by helping them set a goal for the total amount they want to earn, and make a chart or graph to track weekly progress. Encouraging them to budget an amount for saving as well as spending is another way to engage them with money math.
How Far? How Many? How Much?
As parents, we get asked these questions often enough, but how often do we turn them back to our kids and share a brief math moment? If we say, About how far (how many, how much) do you think it is? and then suggest ways to estimate, we can help them recognize those times when an answer that is 'close enough' is actually 'good enough!' Estimation (or making an informed guess) is a useful math tool any time a precise answer isn't necessary to solve a problem.
Going to the Game? Guess My Player!
Number puzzles are a fun summer pastime, and you can make them up on the spot at a ball game. Take turns picking a player's number and making up clues to see if the other person can figure out who it is. For example: "My player's number is an even number. It is more than 10, less than 15, and is a multiple of 3."
Get Active!
Summer is a great time to help kids develop good habits around physical exercise. As parents, we can help our kids choose a type of exercise they enjoy (swimming, riding bikes, hiking), and then set performance goals—bike or hike a certain distance in a given amount of time, or swim a set number of laps—to try to reach by the end of summer. The trick to success is to agree on an exercise schedule, and use a chart or graph to keep track of progress after each session. Keeping track helps kids measure progress, keep them motivated, and even predict how long it will take to reach their goals.
The Waiting Game: What's My Rule?
Everyone spends time waiting, whether it's at the doctor's office, in line at the supermarket, or sitting hungry at a restaurant. Before kids get cranky, here's a fun and simple math game that helps build algebraic thinking skills while beating the boredom! Player A picks a number between 0 and 10 and says it out loud. Player B silently picks a secret rule (plus 3, for example, or minus 2), applies the rule to the number, and says the new number out loud. Keeping that new number in mind, player A says another number, player B silently applies the same rule, and gives player A the new number. The play continues until player A has enough information to guess the rule.
Cyberchase offers fun episodes, web games and hands-on activities and events and free, fun resources to strengthen children's math skills over the summer. Visit Cyberchase online at www.pbskidsgo.org/cyberchase
or on Facebook, www.facebook.com/cyberchase to access sneak peeks at the new episodes, fan events, exclusive behind-the-scenes videos, photos and more related to the Cyberchase Summer Challenge. Watch Cyberchase on your local PBS Station.
About Cyberchase
Cyberchase – the daily animated math series on PBS KIDS GO! – is produced by THIRTEEN in association with Title Entertainment, Inc. and WNET.ORG. Executive producers are Sandra Sheppard, THIRTEEN's Director of Children's and Educational Programming, and Frances Nankin. Ellen Doherty is senior series producer. Major funding for Cyberchase is provided by the National Science Foundation, Ernst & Young LLP, Northrop Grumman Corporation and PBS. Additional funding is provided by The Volckhausen Family.
By Frances Nankin, Executive Producer/Editorial Director, Cyberchase